This Chestnut Grove applied seal whiskey is a personal favorite
25 January 2015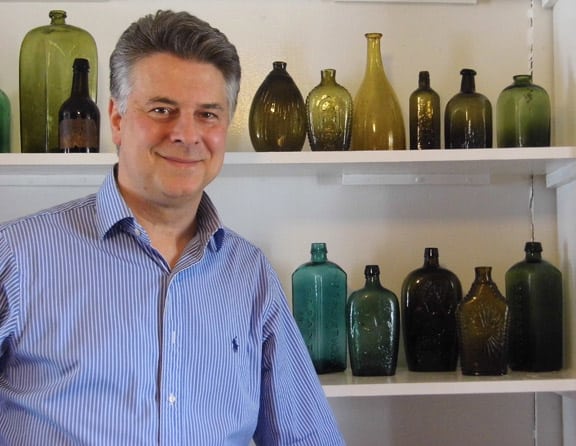 You never know what is going to happen or what you might see in bottle collecting. Yesterday I was monitoring some Facebook posts and I received a communication from Rick Ciralli, pictured above, and his glass revelation.
Folks, I have been known to take some good pics of bottles and glass. Vicki got me a new Canon EOS Rebel T3 and I love it. Earlier today after the snow stopped, I started taking some pics in my office, no sun, no flash, natural light. This Chestnut Grove applied seal whiskey is a personal favorite. I took a shot of the seal….LOOK AT IT CAREFULLY, OMG ! It's a glass revelation!! In the middle of the seal, I see an owl perched on a rocky ledge. Mountains in the background, to its left, looks like a couple of critters next to each other looking down, to its right and down, I see a demijohn! I swear I'm not under any influence and I didn't slip and hit my head! Am I nuts? Please tell me what you see and think, put the creative cap on for a moment…….Peachridge Glass check this out – Rick Ciralli
LOOK AT IT CAREFULLY, OMG !
Read More: Rick Ciralli – Comedic Genius Bottle Guy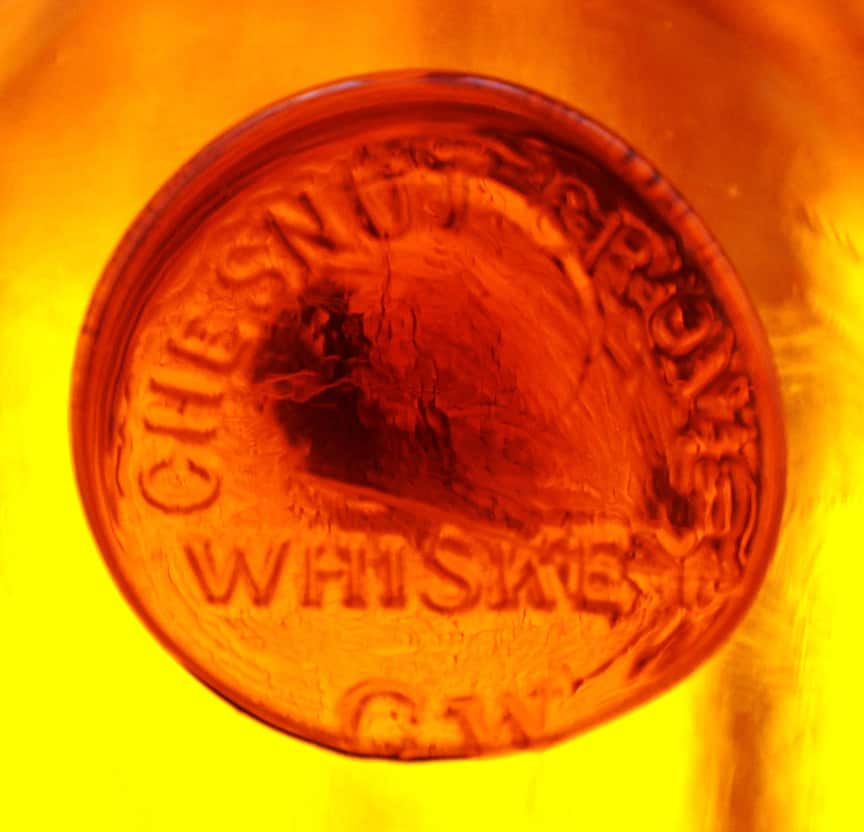 Throughout the day the numerous entertaining responses from the Early American Glass Facebook page collecting populace grew. I thought I would share a few of my favorites that were accompanied by images.