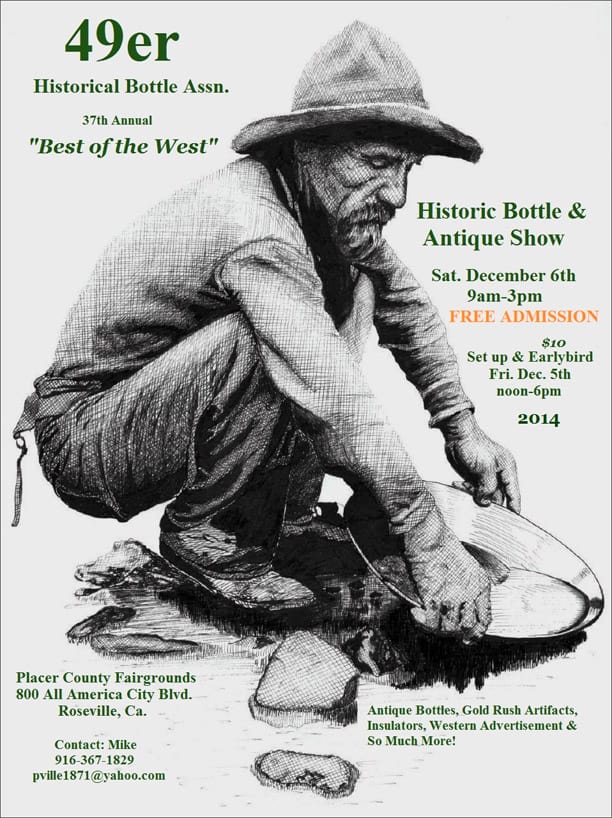 2014 Roseville 49er Historic Bottle Show a Success!
07 December 2014

I had no fewer that five e-mails and texts yesterday telling me how great the 49er Historic Bottle & Antique Show was. Man, I wish I could have been there. Heavy duty travel in the East coast last week, a dog event and trimming our Christmas tree dominated my decision not to attend. Congratulations to show chair Mike McKillop, club president Max Bell and the 49er club.
The Roseville Show was a great success! – 
Jerry Forbes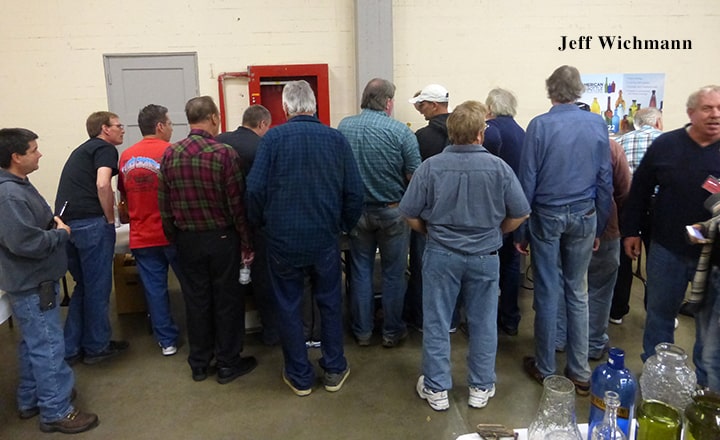 Ferd,
I thought I just saw a note on your Peachridge site where you refereed a dog-fight but you were the loser. I went back to check it again and couldn't find it. Am I just dreaming? Set me straight.
The 49er club show will be over by the time you get this. Good show that was well attended. I was surprised by the number of people compared with last year. I saw a good number of sales so there should be a lot of happy sellers. I am having some photo issues on my computer so will pull a few directly off my camera.
The first is the table of Jeff Wichmann. You would think he was giving away bottles as it was jammed with potential buyers for a good while. I don't even know what was so great because I couldn't breach the crowd. That is Jeff, himself, on the right side, who could not even get to his own table!
The second photo is a major display of unembossed whiskey bottles except for the base markings which included a central ray generally described as a "star". Max Bell put this together but It had a number of contributors and is a sort of esoteric collecting specialty in the West as a good number – maybe all – of these bottles have been attributed to the San Francisco glass houses.
The third photo is a nicely lighted display of colognes included some "swirled" glass.
I think I had better stop here as the attached photos are really big. If you would like a few more just let me know.
BTW, I do hope I was wrong about that dog bite. That doesn't sound good at all.
Eric M. (McGuire)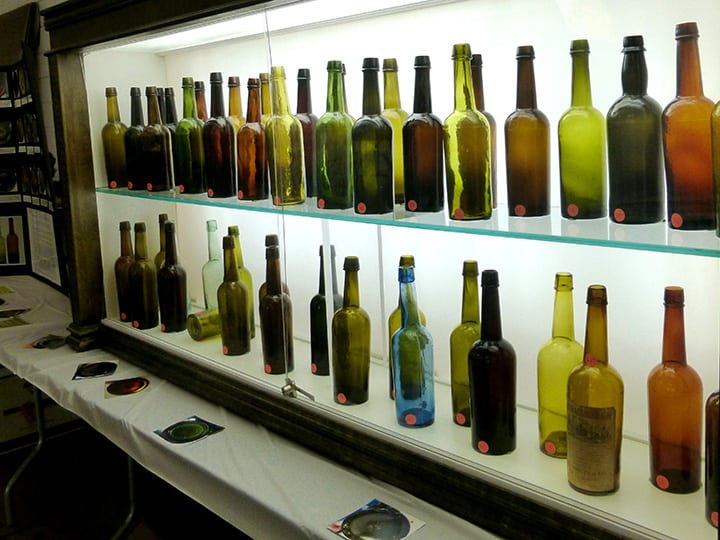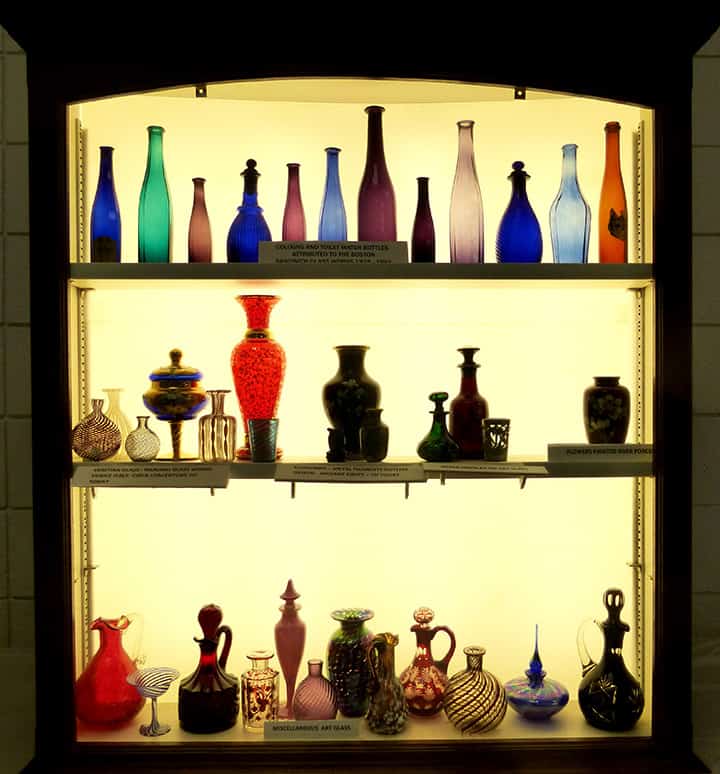 See on your Friday "Daily Dose" you sustained an arm injury. Hope all is/will be well! We shouldda' gone to Roseville…! Wellness & relaxation this weekend,

Froggy (Jeff Burkhardt)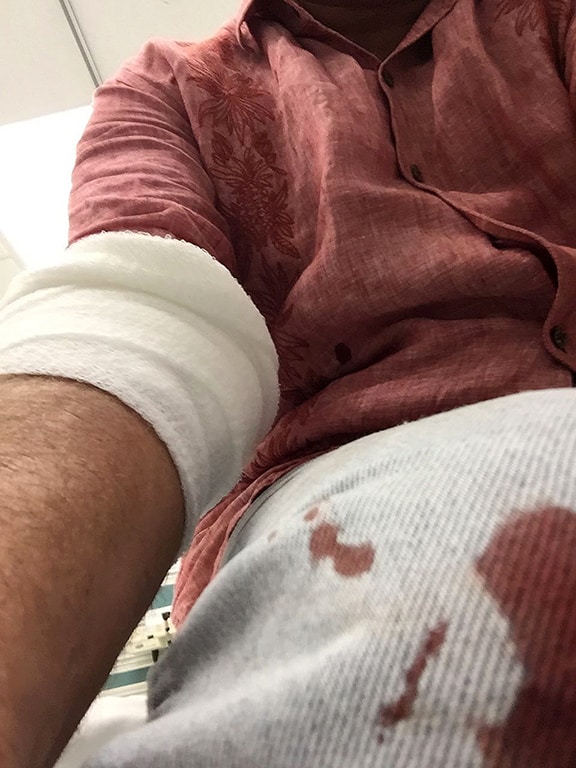 Well….I was walking four of my dogs on leashes downtown Houston Friday morning. Cooper (Great Pyrenees), Delilah (Black Curr), Remington (Red Healer) and Coco (Weimaraner). Two Pit Bulls, on leashes, were rounding a building corner. The fight was pretty bad. My arm got in the way. Lots of blood, ripped clothes, ambulance ride to ER, shot in the butt and arm, antibiotics and pain killers. Things happen. Oh well.
Eric…please send more pics!