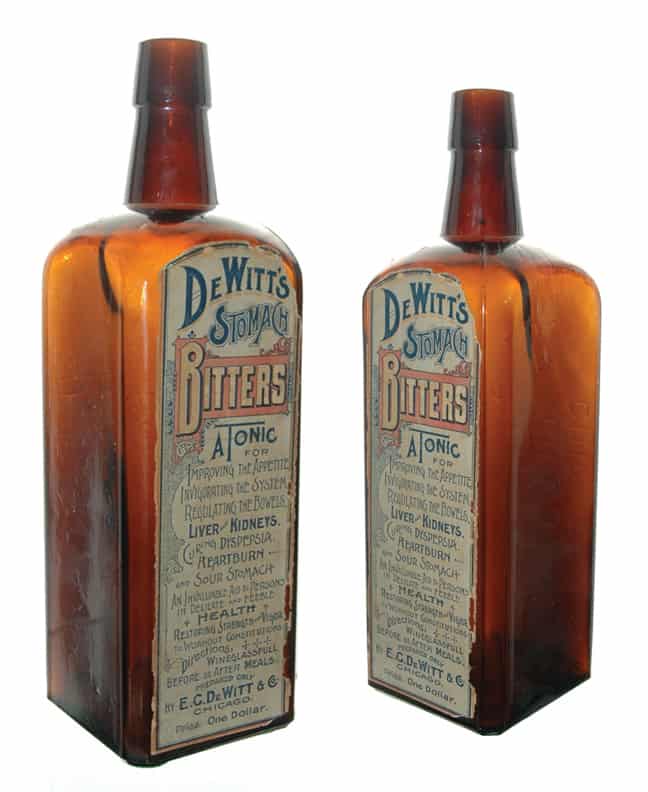 An Unknown Millionaire Found In New York
Mr. Elden Casselle DeWitt
16 November 2014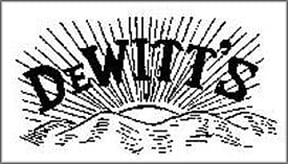 I've often wondered who E. C. DeWitt (also written De Witt) was? A have a few of his DeWitt's Stomach Bitters bottles, one is pictured above. I have even posted about him before titled, Braille Dots on a DeWitts Stomach Bitters.
Elden Casselle DeWitt was born in Wyoming, Jones County, Iowa on April 11, 1855. His father was Jeremiah Dewitt who was born in Delaware, Ohio. His mother was born in Vermont. DeWitt got his start in the drug business as a clerk in Elk Point, Union, Dakota Territory. Sometime during 1880, while in Elk Point, Charles W. Beggs proposed a partnership with DeWitt who had been manufacturing and selling patent medicines to a local market. A partnership was formed and by 1883 the patent medicine firm of Beggs & DeWitt had moved to Sioux City, Iowa.
During 1886, the business was moved to Chicago and eventually the partnership was dissolved. You can see a Beggs Dandelion Bitters above which uses a very similar bottle. E. C. DeWitt then ran the drug and medicine business as E. C. DeWitt & Company with products sold in United States and around the world. He was a regular cross-Atlantic traveller overseeing his empire. He apparently amassed a fortune while flying, for the most part, under-the-radar as far as his personal appearances. His last twenty years, before he died in 1927, was spent in New York. I thought I would share a neat newspaper article about Mr DeWitt.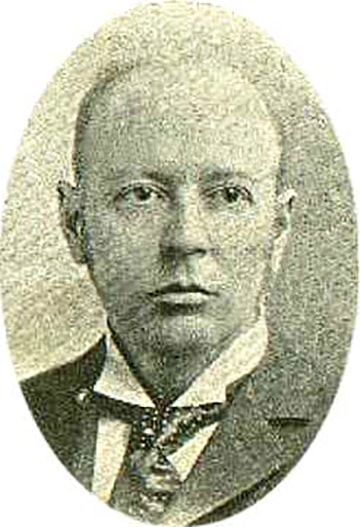 AN UNKNOWN MILLIONAIRE FOUND IN NEW YORK.
Tuesday, June 14, 1927
That in the United States, where the newspapers chronicle every action of persons of wealth, a man would acquire a fortune of $17,000,000 without the public being aware of the extent of his riches is disclosed by the death of Mr. Elden C. Dewitt.
It has been discovered with nothing short of amazement by the newspapers that Mr. Dewitt lived in New York for 20 years as the head of a drug and medicine firm which bears his name without being once mentioned in print.
During that time he built up this huge fortune, which he left to his wife and upon her death to 14 relatives. Only when the filing of the will disclosed that he was unusually rich did the newspapers print his name. Then they had great difficulty in learning how he amassed his millions.
Born 72 years ago in Iowa, he began as a clerk in a chemist's shop, and ultimately became its proprietor. He started to manufacture his own remedies for common ills, and the business gradually grew until the firm had branches in Europe.
A close search revealed that he once received newspaper attention when in 1895 he participated in an election campaign to reform Chicago, but beyond that ho had succeeded in avoiding publicity.
A Big Question
What got me thinking again about DeWitt again was finding this De Witts Anti-Dyspeptic Tonic Bitters advertisement below from the 1866-67 Ottawa, Illinois City Directory. This is weird. Was DeWitt 11 years old when he put out his first bitters? Obviously not. I don't think it was his after, Jeremiah DeWitt as he was a farmer. What am I missing here? It looks like I need to find out who J.J. Vaughan is.
Milestones
1825:

 Jeremiah Dewitt, born in Delaware, Ohio on 22 February 1825. Father Charles DeWitt. Mother Lydia Goldsmith
1855:

Elden C. DeWitt born in Wyoming, Jones County, Iowa on April 11, 1855. Father Jeremiah Dewitt, born in Delaware, Ohio, Mother born in Vermont.
1880:

 Elden C. DeWitt, Druggist, Elk Point, Union, Dakota Territory, married to Cora E. Dewitt – United States Federal Census
1890:

 Elden C. DeWitt, Manufacturing Pharmacist, Chicago, Ward 22, Cook, Illinois, married to Cora E. Dewitt – United States Federal Census
1897:

 Elden C. DeWitt passport application. Living in Chicago.
1919:

E.C. DeWitt & Co., Inc. (N Y), Elden C. DeWitt, president, Cora E. DeWitt,vice president – Trow's New York City Directory
1920:

 Elden C. DeWitt passport application for trip to England from New York. Obviously a younger picture. That is his wife Cora.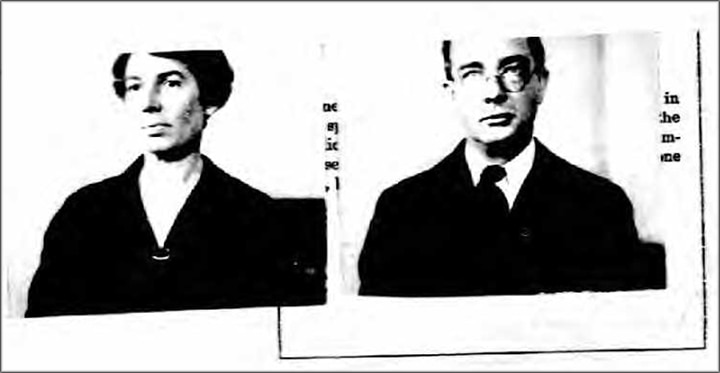 1927:

 Elden C. DeWitt death in Scarsdale, Westchester, New York on 29 March 1927. Died at 400 W. Park Avenue, New York. Wife Cora DeWitt.
1886:

Jeremiah DeWitt death in Wyoming, Iowa.
The many friends of Jerry DeWitt and the community at large were shocked as the report rapidly spread about on Wednesday morning of his sudden and totally unexpected demise. It was about 6 o'clock in the morning while Mr. DeWitt was temporarily alone that the relentless summons came, a stroke of paralysis of the heart striking him down while on his way from one room to another, where he was found by his family a few moments later with life's powers extinct. The deceased was a native of Ohio, having been born at Delaware, Feb. 22, 1825. In 1853 he moved to Cedar County, and the year following to Jones County, where he farmed one year near this place, moving to Wyoming the following season. During his long residence here he was more or less connected with the livestock industries of the surrounding country in the capacity of buyer and shipper, and his practical knowledge of horseflesh made his services valuable and sought after by parties coming to this market in search of animals for shipment. As a citizen he was unassuming and law-abiding. In his church affiliations he was a Presbyterian, having become a member of the First Presbyterian Church of this place some twenty-five years ago, and was a fear less defender of the principles and doctrines laid down by the Bible, in which he was well versed by careful study. As a neighbor, husband and father he was peaceable and indulgent, and had the present and future welfare of his family at heart. Mr. DeWitt leaves a sorrowing wife and family of intelligent sons and daughters, a number of whom have established homes for themselves abroad, but most of whom were here at the funeral and to take a last sad look at the loved and familiar features of their now slumbering sire. The funeral obsequies took place from the family residence four o'clock Friday afternoon, which were attended by a large circle of sympathizing friends. The Rev. Geo. R. Carroll delivered the funeral address, choosing for his text, Numbers xxiii. 10 "Let me die the death of the righteous, and let my last end be likehis." The burial took place in Wyoming Cemetery. Among those from a distance who attended the funeral were E. C. DeWitt and wife, from Sioux City, also from same place, Mrs. George Gross, nee Carrie DeWitt, Mrs, DeWitt, from Crete Neb., nee Miss Ida DeWitt, Mr. and Mrs. Anson Kelly, from Chardon, Ohio, and Dr. and Mrs. White, from Olin. – The Anamosa Eureka, 1886-07-29 – Page 3, Jones County, Iowa