Plan Your FOHBC 2015 Chattanooga National Antique Bottle Show Vacation
16 October 2014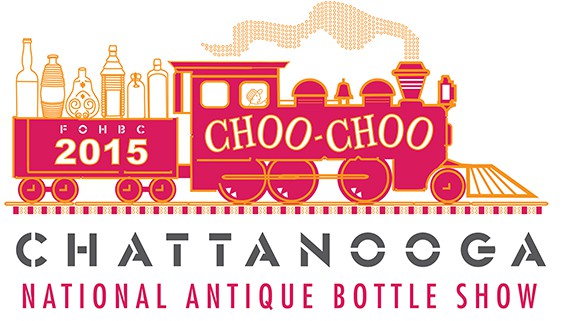 31 July – 02 August for Chattanooga in 2015!
Start planning  your vacation now and make the most of your trip to the 2015 FOHBC National Antique Bottle Show in Chattanooga, Tennessee (pictured below).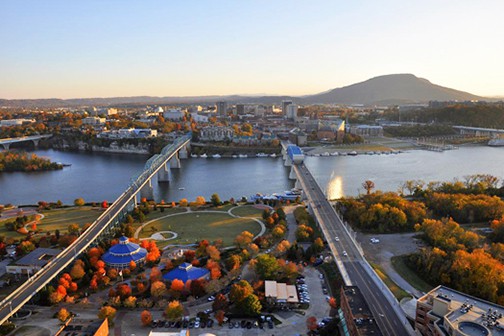 If you are flying into the Atlanta Hartsfield Airport, here are some suggestions. If you're interested in aviation, visit the newly renovated Delta Flight Museum. It houses one of Delta's first DC-3'S, the Boeing 767 purchased by Delta employees and given to Delta, and a Boeing 737 simulator that you may want to try your hand at flying.  The museum is housed in the original hangar built in 1941 and holds lots of interesting aviation history .
For the Civil War buffs, the Atlanta Cyclorama is a must. It depicts the Battle of Atlanta in the world's largest oil painting circa 1885. The next stop is the Atlanta History Center with an excellent display of Civil War items from the Battle of Atlanta. As you head out of town you should stop by Kennesaw Mountain Battle Field and see the historic Locomotive "the General" at the Southern Museum.
A visit to Downtown Atlanta should include the Georgia Aquarium; the World of Coca Cola (www.worldodcocacola.com) and the just opened College Football Hall of Fame, all within walking distance of each other.
I-75 North….next stop Chattanooga…again for Civil War buffs, you will want to check out  the battle fields around Chattanooga especially the Chickamauga Battlefield which has one of the best gun collections. (www.battlesforchattanooga.com). Be sure to make time to visit Lookout Mountain which includes Ruby Falls, Rock City, the Incline Railway and more (www.lookoutmountain.com). Down by the Tennessee River you will find the Tennessee Aquarium which is one of the best aquariums in the country. Lovers of early glass, ceramics, steins, toby jugs, majolica, Tiffany glass early furniture and more will enjoy the Houston Museum.  Across the street within walking distance is the Hunter Museum of American Art. The museum is perched on an 80 foot bluff overlooking the Tennessee River. These two museums are located in the "arts district" area which has some unique dining and shopping.
Downtown you can visit the Chattanooga Choo Choo Hotel and Restaurant. The Terminal Station has been converted into a fun and beautiful hotel with rooms in Victorian train cars, hotel suites, or standard rooms. Our show logo has been modeled after the historic roof-top sign. To accommodate your downtown sightseeing there is the " Free Downtown Electric Shuttle" to restaurants, bars, shops and sightseeing areas, 7 days a week (www.virtualtourist.com).
Some of you will definitely enjoy the distillery tasting tours in Tennessee such the Jack Daniel's, George Dickel, Old Forge and others. (www.tennesseewhiskeytrail.com)
We hope that while you are making plans to attend the FOHBC 2015 Chattanooga National Antique Bottle Show you will visit some of these sights to make your vacation even better.
Have fun,
Jack Hewitt and John Joiner
FOHBC Chattanooga National Show-Chairs