Another Dewey's Manila Bitters Pitcher
24 May 2014 (R•060114)

I received an email from a gentleman who was asking questions about a Dewey's Manila Bitters pitcher (see above). The piece is from the private collection of Judy Milner, wife of Martin Milner and apparently the person is the administrator of their "downsizing" sale. A week from Sunday they will be conducting a series of eBay auctions, that will primarily feature some of Martin Milner's memorabilia. As a hong teen, I remember Mr. Milner from Adam-12, the TV series.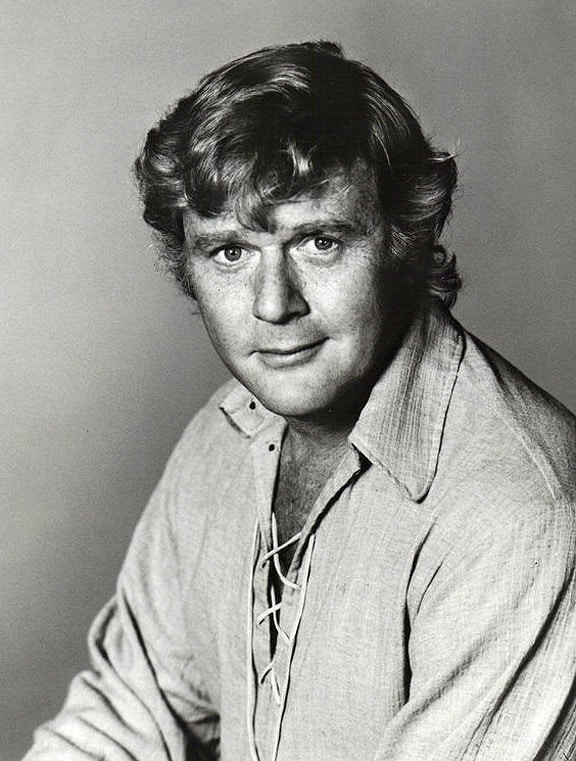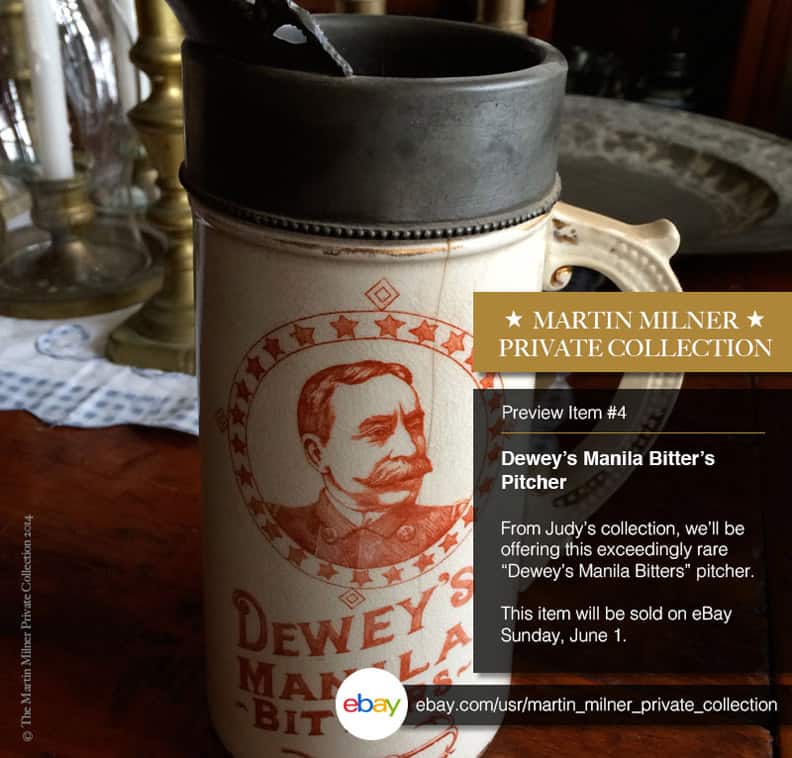 Martin Sam Milner (born December 28, 1931) is a retired American film, stage, radio, and television actor. Milner is best known for his performances in two popular television series: Route 66, which aired on CBS from 1960 to 1964, and Adam-12, which aired on NBC from 1968 to 1975. [Wikipedia]
I immediately recognized the piece as authentic as I had seen an example (see above) at the 2012 Houston Antique Bottle Show at Dan Cowman's table. He had a healthy price on it so I shied away. He had obtained the piece years earlier from Houston bottle greats, Tom and Alicia Booth.
Carlyn Ring and W.C. Ham list the piece in Bitters Bottles as a "Pitcher" reading, "Dewey's Manila Bitters" saying that it is white china with a metal top. Maybe they had seen the Milner example? There is also a listing for a labeled, Dewey's Manila Bitters (D63L) that is rectangular and clear. The label has a picture of Admiral Dewey and his battleship. I bet that is a neat bottle. Probably a bit late as 1899 or so as the Battle of Manila Bay took place on 1 May 1898, during the Spanish-American War.
Jeff Wichmann adds in correspondence, "It would appeal to a lot of different collectors.  It's really one of those neat items that would look good almost anywhere in your house or office. Admiral Dewey is a well-known name and you'd think the buyers would go way beyond just bottle collectors. It's a wide margin but I could see a lot of interest. Plus the most important thing of all, you can drink beer out of it!"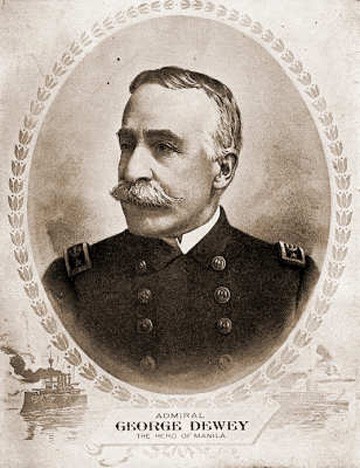 George Dewey (December 26, 1837 – January 16, 1917) was an admiral of the United States Navy. He is best known for his victory at the Battle of Manila Bay during the Spanish-American War. The Battle of Manila Bay took place on 1 May 1898, during the Spanish-American War. The American Asiatic Squadron under Commodore George Dewey engaged and destroyed the Spanish Pacific Squadron under Admiral Patricio Montojo. The battle took place in Manila Bay in the Philippines, and was the first major engagement of the Spanish-American War. The battle was one of the most decisive naval battles in history and marked the end of the Spanish colonial period in Philippine history. He is also the only person in the history of the United States to have attained the rank of Admiral of the Navy, the most senior rank in the United States Navy. [Wikipedia]
Additional Pictures of the Milner Example