Two Extraordinary Wide Mouth

Sunburst Snuff Jars
21 March 2014

Many of you may remember the extraordinary wide mouth Keene Glass Works, wide mouth Sunburst flask that was sold by Glass Works Auctions at the FOHBC 2013 National Antique Bottle Show "Madness in Manchester Auction" in Manchester, New Hampshire last August. From Bottles and Extras: Sandor Fuss purchased the bottle and he was delighted, he couldn't believe it went so reasonable considering the rarity (it sold for $24,000 not including auction house premium). The picture below is from the auction house while the second picture shows the flask, in all its beauty, on a shelf in the Fuss Collection.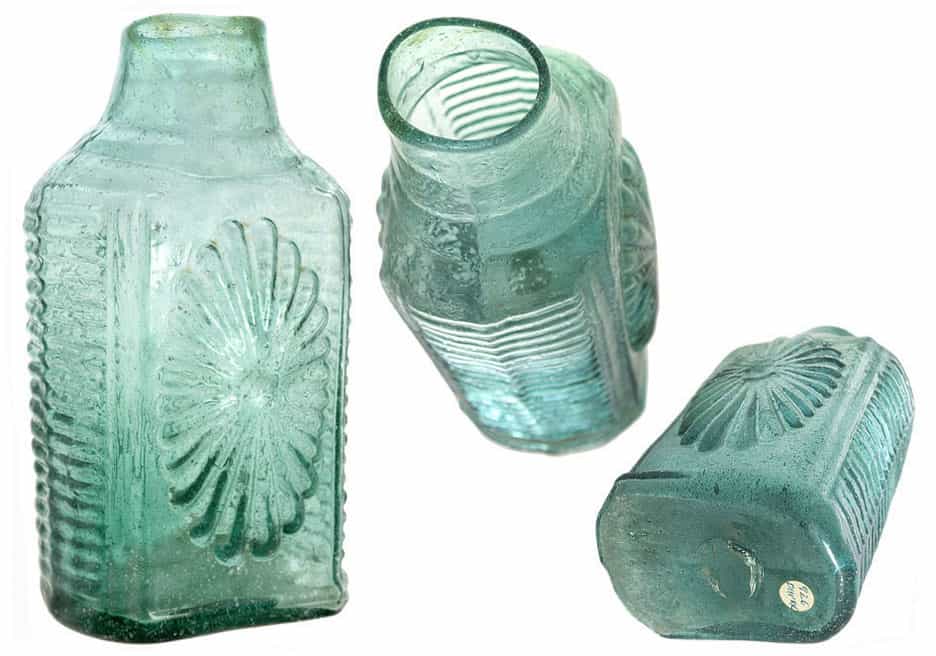 Glass Works Auctions
Lot #44. WIDE MOUTH SUNBURST Flask, (GVIII-19), Keene Glass Works, Keene, New Hampshire, ca. 1815 – 1825, deep bluish aqua jar, 7 1/8"h, pontil scarred base, sheared and tooled wide mouth. A tiny potstone located in one of the rays has several tiny stress radiation's stemming from it. Crude whittled glass, full of seed bubbles.
You are bidding on what many consider to be the most desirable of all the Sunburst form flasks. Often times referred to as the 'snuff jar' Sunburst, it is believed that only about a half-dozen are thought to exist, usually in shades of olive amber and olive green. To our knowledge of the known examples, this is the only example in this deep bluish aqua color.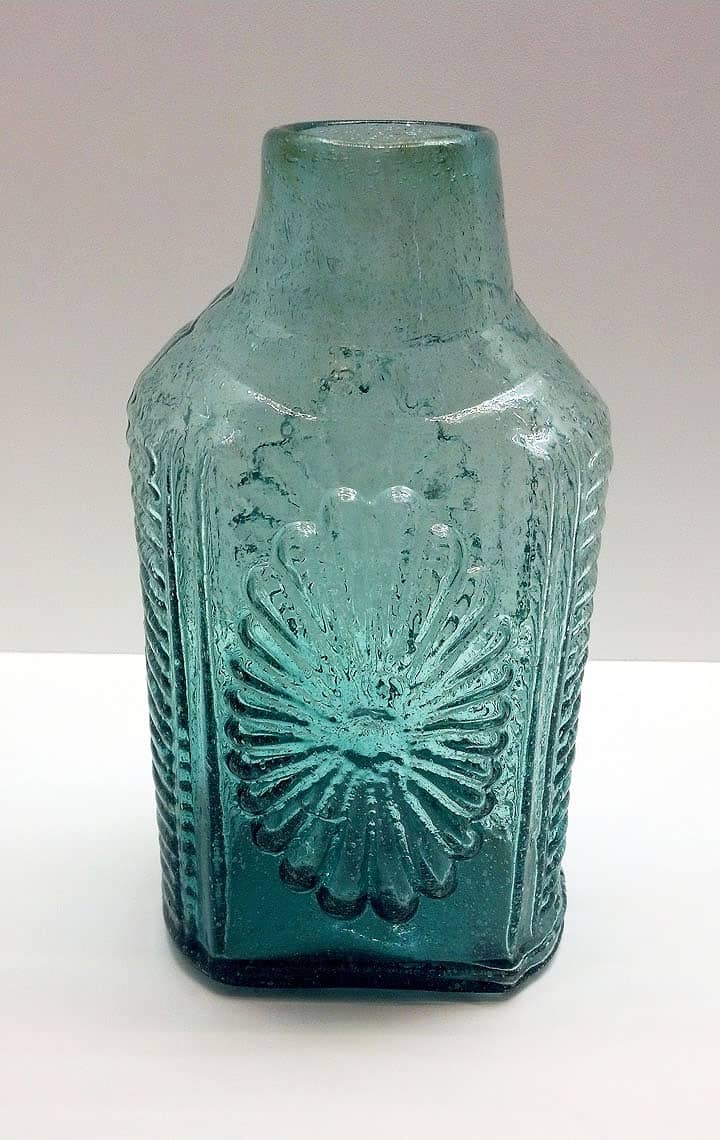 Heckler Auction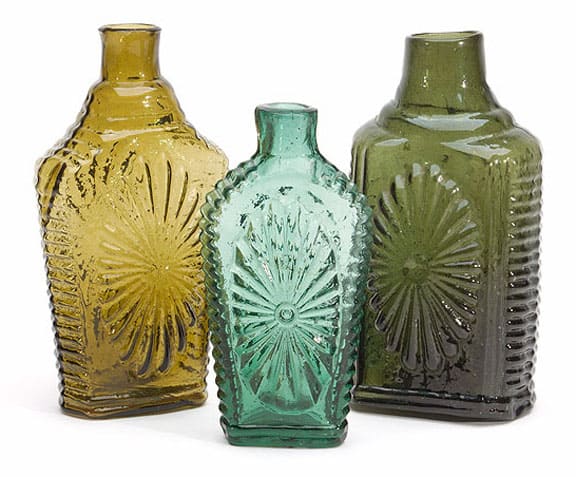 We see another extraordinary example of a Sunburst Snuff Jar (top tight example) in the current Heckler Premier Auction 108. The write-up and pictures follow.
Lot: 96 Sunburst Snuff Jar, Keene Marlboro Street Glassworks, Keene, New Hampshire, 1815-1830. Medium to deep yellowish olive green, sheared mouth – pontil scar, ht. 7 3/8 inches; (some very minor manufacturer's blemishes including onion skin bubbles and potstones). GVIII-19 Exceptionally rare. Exceptionally beautiful. This piece has a real "presence". Fine condition. Purchased from Jacob's in Southwick, Massachusetts for $25.00 in 1952, ex Merritt Vanderbilt collection, Clarissa Vanderbilt Dundon collection.