Dr. Green's

Poleish

Bitters; yes it is spelled wrong (on the bottle).
14 March 2014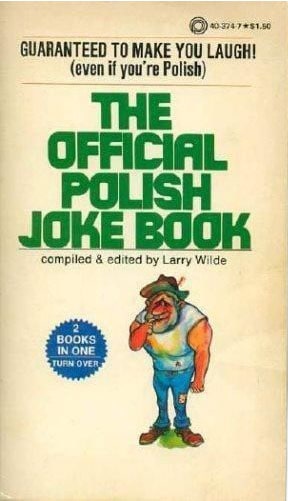 I suppose I could make some sort of ethnic joke here with the way "Polish" is spelled on the Dr. Green's Poleish Bitters, but I won't. That would be in poor taste. That might get me in some hot water, maybe entangled with the law? Maybe not…
Did you know that in 1983, Anne Pawelek filed a class action lawsuit against Paramount Pictures over Polish jokes told by characters in the movie "Flashdance", including the classic: "What does a Polack call a pimple on his ass? A brain tumor."
On September 27, 1983, the court dismissed the action, finding that the jokes, "however distasteful", were not defamatory toward any individual.
Source: Pawelek v. Paramount Pictures, 571 F. Supp. 1082.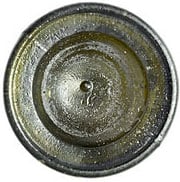 Anyway, Glass Works Auctions has a pretty nice looking, olive green, iron pontil (see bottom photo to left), applied double collar mouth Dr. Green's, in their current auction. These shoulder embossed bottles are pretty tough to find. Not much is known about them except what is listed in Bitters Bottles by Carlyn Ring and W.C. Ham.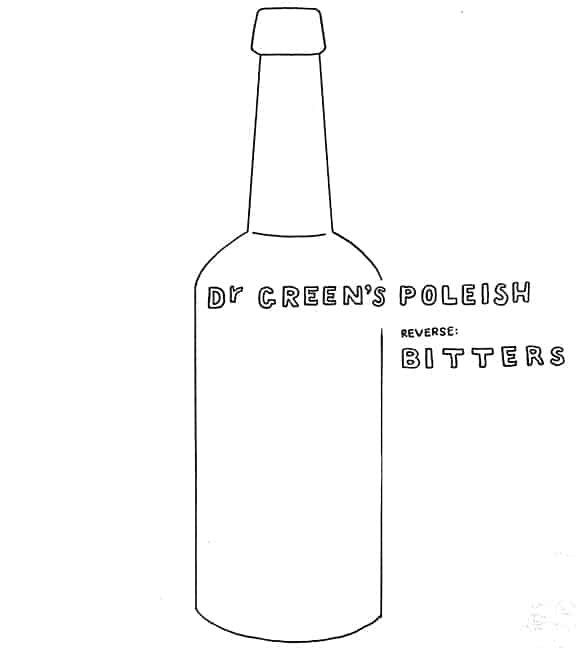 G 107

 DR GREEN'S POLEISH BITTERS
DR GREEN'S POLEISH // BITTERS //
11 x 3 1/4 (6)
Round, Dark amber, Dark puce and Dark green, Metallic pontil mark, LTC
Applied mouth, Rare

Note spelling of Polish.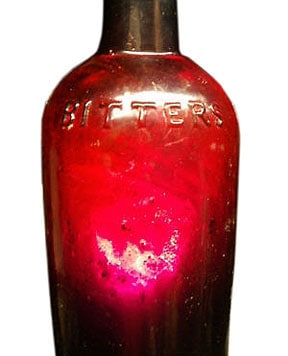 Apparently, and I kind of remember this, a cranberry puce colored, Dr. Green's Poleish Bitters sold on ebay in May 2011. The listing stated that it was dug in the Greater Philadelphia and South Jersey Area. It had an iron pontil, a lip chip and a minor crack.
What is interesting is that Ring and Ham say that Dr. Green's Poleish Bitters examples can be found in dark amber, dark puce and dark green. This post has that covered. Hmmm, I suppose one might have a color run if they had examples of each. Anybody around her kollect kolor?