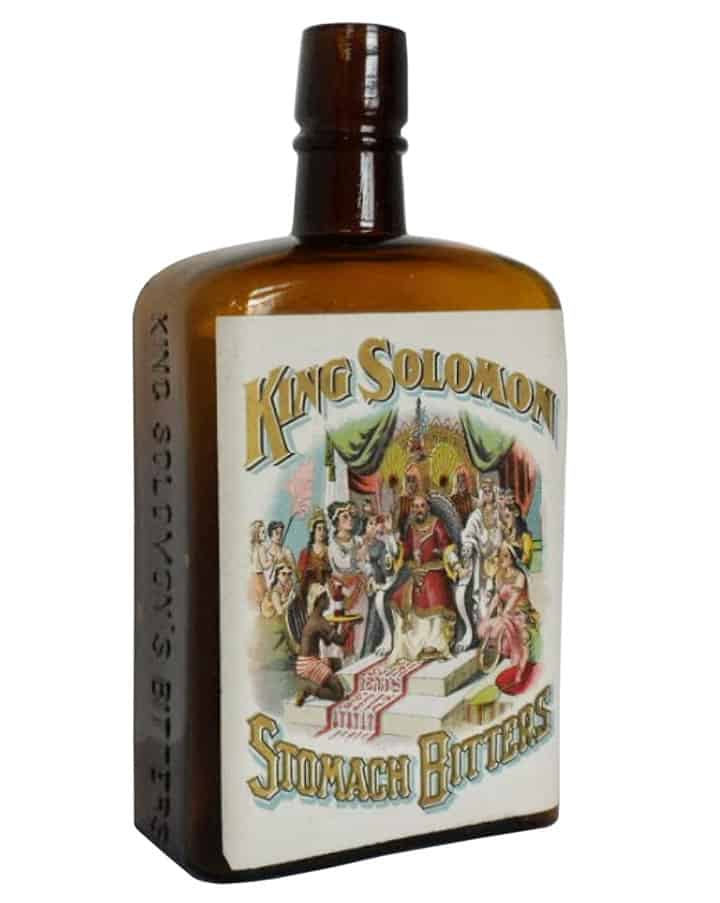 King Solomon's Stomach Bitters –

Seattle, Washington
06 January 2014 (R•102115)

Why not add another "King" bitters to the group with the previous King's Hop Bitters from England and the King's 25 Cent Bitters from Rochester, New York. Now we will look at the later, King Solomon's Stomach Bitters from Seattle, Washington. These bottles are actually fairly hard to come by. I have a nice example and I have seen a few super labeled examples like this one pictured above posted at Western Bitters News.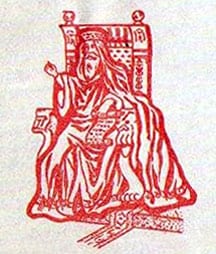 King Solomon's Bitters was a short-lived brand put out by Solomon Levinson who was born about 1854 in Sweden. He pretty much named the bitters after himself and alluded of course, to King Solomon.
Sol, as he was called, immigrated to the United States in 1873. His wife was named Rosa and his father and mother were born in Germany. In an 1880 Federal Census, he is listed as single and working as a clerk in Stillwater, Minnesota.
In 1907, Solomon, who was now living in Seattle, Washington, patented his stomach bitters and was listed as a manufacturer of medicines after a stretch of time as a traveling salesman and travel agent. The brand must have been sold before this time as an advertisement below is dated 1906. His business address was the same as his home address; 7922 Wallingford Avenue in Seattle. At that time he pretty much lived above his shop and produced a medicine with a 18.09 per cent alcohol by volume.
In 1911, there is a letterhead (see above) showing the business name as King Solomon's Bitters Company, Sol Levinson & Sons with a factory and warehouse at 1600 West Green Lake Boulevard in Seattle. By this time, his two sons, Irving M. and Moses M., had joined the business. There was also a daughter, Henrietta.
The Carlyn Ring and W.C. Ham listing in Bitters Bottles is as follows:
K 49

 KING SOLOMON'S BITTERS
f // KING SOLOMON'S BITTERS // f // SEATTLE, WASH. //
L…King Solomon's Stomach Bitters
8 3/8 x 4 1/4 x 2 1/2 (5 3/4)
Rectangular, Amber, LTCR, Tooled lip, Very scarce
Address from a 1906 letterhead: King Solomon Bitters Co., 248-250 Hennepin Ave., Minneapolis, Minn. J.C. Donahue, Pres. (Letter claims that, "We are now putting out some 2 ounce sample bottles.").