Dr. R. T. Hylton's Wild Cherry Tonic Bitters – Pat'd 1867
02 January 2014

This is the story of Reginald Tonge Hylton, his famous brother, John Dunbar Hylton and Reginald's extremely rare, Dr. R. T. Hylton's Wild Cherry Tonic Bitters from Philadelphia. Only one known milk glass example exists and is pictured in this post. In recent years, other examples have surfaced such as a lime green example dug in Philadelphia and amber and puce examples found in Western New York. Please send me pictures if you are holding these bottles.
The Hylton's Bitters was patented in 1867 and was probably only made for one or two years, if that long. As it turns out, the Hylton name has some history. Before we get started, here is the Carlyn Ring and Bill Ham listing in the next, forthcoming Bitters Bottles Supplement 2:
H 224  DR. HYLTON'S WILD CHERRY TONIC BITTERS
PATD ( au ) / DR. R. T. HYLTONS / 1867 // WILD CHERRY / TONIC BITTERS // PHILADA // f  //
9 x 2 3/4 (7 1/4) 7/16
Square, Milk glass, Yellow, Lime green, Amber and Puce, LTC and LTCR
Tooled lip and Applied mouth, Very rare
Lime green dug in Philadelphia, Amber and puce fund in Western New York.
Hylton Family Name
Reginald Tonge Hylton was a member of the ancient and honorable family of that name that for so many generations bore a prominent part in the military and civic history of England. Their family seat was at Hylton, near Sunderland, on the river Ware, where Henry Hylton, who had received a large grant from William the Conqueror, because of his own and his father's valor, and who was afterwards slain in Normandy, built the ancient Hylton castle in 1072. The family traces its genealogy back three hundred years before the conquest, and is mentioned by the venerable Bede in his work published in the sixth century. Since the time of the Conquest it is remarked of the Hyltons that one was slain at Feversham, in Kent, one in Normandy, one at Mentz, in France, three in the Holy Wars, under Richard I., three at the battle of Bourdeaux, under the Black Prince, one at Agincourt, two at Berwick-upon-Tweed, against the Scots, two at the battle of St. Albans, five at Market Bosworth and four at Flodden Field.
His great-grandfather, William Hylton, descended from one of the junior branches of the family. About 1764 he left England and came to America, locating near Bath, Virginia, where he acquired some ten thousand acres of land, as well as owning land on Long Island, where the city of Brooklyn now stands. After the breaking out of the Revolutionary War he espoused the royal cause and returned to England, his property in America being confiscated by the colonies. He finally established himself in the Island of Jamaica, where he became a large planter.
His son, John Hylton, was a captain in the British army, and resided near Kingston, Jamaica, near which point he was stationed. He was the father of John Stoddard Hylton (1809-1877), a native of county Durham, England, on the river Ware, near Hylton castle. He married Mary Susanna Fry (1805-1850), and was an extensive planter in Jamaica, where he owned some five thousand acres of land and sixteen hundred negroes. He removed to the United States about 1839, and purchased large tracts of land at Comus Hill, on Pensaukin Creek, Camden County, New Jersey. There he passed the remainder of his life, engaged in bucolic and agricultural pursuits, and in the cultivation of a fine literary taste. He was a frequent contributor to various leading magazines and periodicals in both England and America. His children were Dr. J. Dunbar Hylton; William R. Hylton, residing near Camden; Dr. Reginald T. Hylton, Nanticoke Pennsylvania; Lionel, residing in Philadelphia; Dr. Stanley C. Hylton, of Philadelphia; and Edith A., wife of Nicholas Bilger, of the same city.
Reginald Tonge Hylton
Reginald Tonge Hylton was born on September 17, 1841 in Camden, New Jersey. During his teen years he assisted his father John and mother Mary who were farmers in Camden County, New Jersey. Reginald attended Crittenden's Philadelphia Commercial College in 1863 and  attended the University of Pennsylvania from 1864 to 1866. He graduated from the University of Pennsylvania School of Medicine, Philadelphia, 1865. His wife was Florence Augusta Woods. They had three children, Francis Joseph, Florence Augusta and Florence Ruth. From 1866 to about 1875, Dr. Hylton practiced as a physician in Philadelphia and retired in Harrisburg, Pensylvania. He died on April 1886. He dabbled with patent medicines from 1867 to about 1870. It was during this time that his bitters was patented and sold.
Dr. John Dunbar Hylton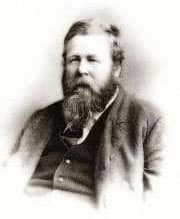 Dr. J. Dunbar Hylton (Reginald's brother) was born on the Island of Jamaica March 25, 1837, and, on his mother's side, is descended from the Frys, of Maddon's Court, England, and the Dunbar family, of Scotland, to which the great Scottish poet, William Dunbar, belonged. His early education was conducted under a private tutor. He was brought to this country when he was two years of age. Subsequently he assisted his father in his farming pursuits, and then, having been seized with the gold fever, he engaged in gold-digging at Pike's Peak. He next entered the employ of the Phoenix Iron Company for the purpose of learning the iron business, and after a time entered upon the study of medicine, under Dr. Henry H. Smith, professor of surgery in the University of Pennsylvania, from which institution he was graduated with the degree of Doctor of Medicine in 1866. He engaged in the practice of his profession, for ten years, in Philadelphia, and at River Side and Palmyra, N.J., and finally purchased a farm, belonging to his father, in Camden County, and turned his attention to agriculture, fruit-growing and mining clays. At the present time he owns about two hundred and seven acres of land in Stockton township and Burlington County, containing clay and kaolin deposits, varying in depth from eight to thirty-two feet, which he readily disposes of to the rolling-mills, fire-brick works and foundries of this country and Cuba, and is also engaged in every branch of agriculture, trucking, farming, fruit-growing, and in the development and propagating of new varieties of fruits and berries. The ancient and picturesque house which he occupies was completed in 1775 by Benjamin Morgan. This house stands on a high bluff, overlooking the waters of the Pensaukin Creek and the Delaware River, and commands a fine view of Philadelphia and the surrounding country for miles, and has been occupied by the Hylton family for over forty years. It is one of the attractions of the neighborhood, and the doctor, with his genial hospitality, occupying this antique abode, and surrounded by his well-tilled fields and his small army of laborers, reminds one strikingly of the planters of the South in the days before the war. Inheriting strong literary taste and ability, like Horace, he finds time, apart from his bucolic pursuits, to daily with the muses, and each winter sees from his pen some new gem added to the list of the successful and popular works of the day. His talent runs chiefly in the direction of the ideal and imaginative, and manifests itself in verse. Among the volumes that he has published are, – "Lays of Ancient Times" (1857), "Voices from the Rocky Mountains" (1862), "Praesidicide" (1865), "The Bride of Gettysburg" (1878), "Betrayed" (1880), "The Heir of Lyolynn" (1883), "Above the Grave" (1884), "Artiloise, or the Weeping Castle" (1885), and others are soon to follow.
Dr. Hylton's versification is strong and rythmical, and the flow of thought regular and entertaining. His works find a ready sale, and have won for him a place among the successful litérateurs of the country. He married, May 31, 1865, Miss Emma Denckla Silvis, daughter of Benjamin and Emily T. (Renfrew) Silvis, of Philadelphia, and has had a family of seven boys, of whom only J. Dunbar Hylton, Jr., survives.
Wife Florence A. Father John Stannard Hylton (1809-1877) born in England. Mother Mary Sussannah Fry in Jamaica. Daughter Mary A.
Reginald Tonge Hylton Select Timeline Events
1841: Reginald T. Hylton born September 17, 1841 in Camden, New Jersey
1860: Reginald T. Hylton, 17 years old, farmer with parents John Stoddard and Mary Susannah in Stockton, Camden County, New Jersey, 1860 Federal Census
1863: Reginald T. Hylton attended Crittenden's Philadelphia Commercial College
1864 – 1865: Reginald T. Hylton, attended University of Pennsylvania, living Burlington, New Jersey
1865: Reginald T. Hylton submits Essay at University of Pennsylvania on Intermittent Fever, Graduated University of Pennsylvania School of Medicine, Philadelphia, 1865
1866 & 1867: Reginald T. Hylton, M.D., 2022 Master – Philadelphia City Directory
1867: Dr. R. T. Hylton's Wild Cherry Tonic Bitters is Patented in 1867
1870: Reginald T. Hylton, patent medicines, 649 N. 11th – Philadelphia City Directory
1872 & 1873: Reginald T. Hylton, physician, 1239 S 17th – Philadelphia City Directory
1875: Reginald T. Hylton, physician in Minersville – Harrisburg, PA City Directory
1886: Reginald T. Hylton died April 1886, Hanover Cemetery
Resources:

The History of Camden County, New Jersey by George Reeser Prowell and Wikipedia

Read More on White Milk Glass Bottles:

History of Kantorowicz Family and their Factory

Litthauer Stomach Bitters by Josef Lowenthal

Germania Herb, Root and Fruit Tonic Bitters and the Germania Magen Stomach Bitters