Sometimes when a shot of bitters is not enough…
Tent Revivals, Snake Handling & Faith Healers
01 January 2014

I came across the above picture the other day which pretty much captured the 'spirit' of this post and put my mind in motion. It also brought back memories of a very special wedding I attended in deep Tennessee back in the early eighties. That is another story…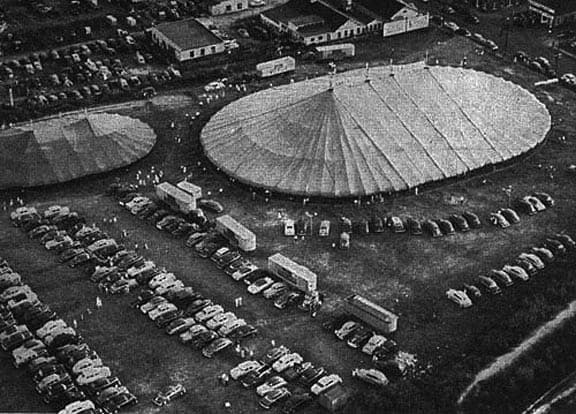 Tent Revivals
A tent revival is a gathering of Christian worshipers in a tent erected specifically for revival meetings, healing crusades, and church rallies. Tent revivals have had both local and national ministries.
The tent revival is a development of the old camp meetings in which religious people gathered to hear a preacher. In the continental United States, tent revivals have ranged from small, locally based tents holding perhaps a hundred to large organizations with a fleet of trucks and tents able to hold thousands.
Most tent revivals in the U.S. have been held by Pentecostal or Holiness Christians who not only adhered to evangelicalism but believed in speaking in tongues (Glossolalia), healing the chronically ill, and in some cases resurrecting the dead. As radio and television began to play an increasingly important part in American culture, some preachers such as Oral Roberts, a very successful tent revivalist, made the transition to these media. Such pioneers were the early televangelists. Other evangelists who have been noted for their continued use of tents in crusades include David Terrell, R.W. Schambach and Reinhard Bonnke.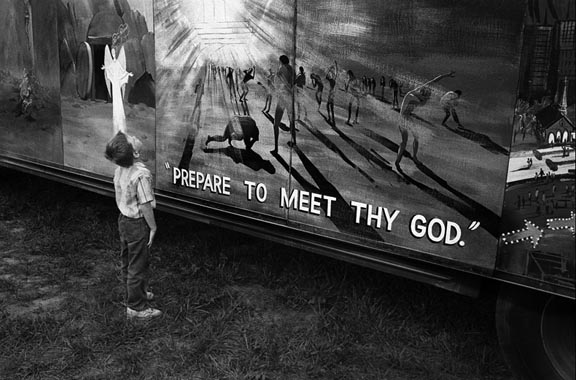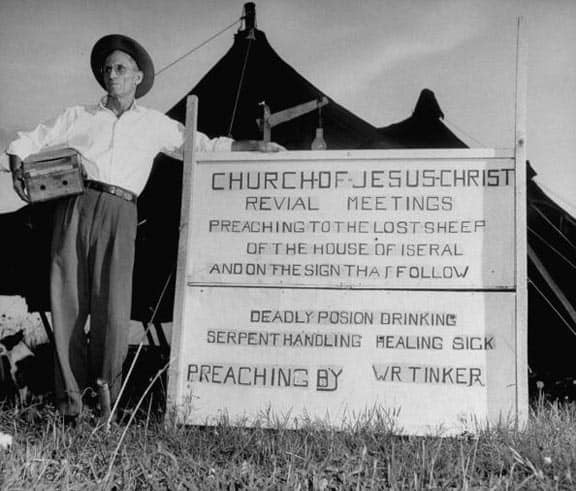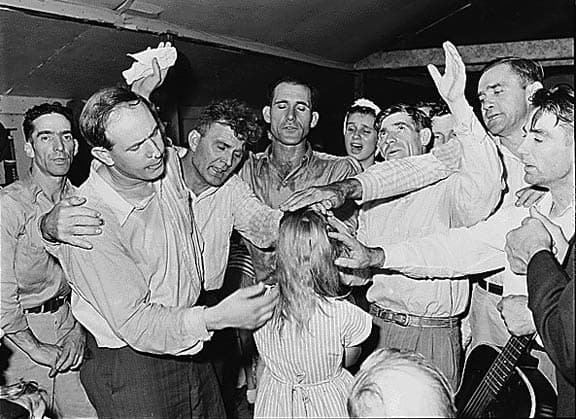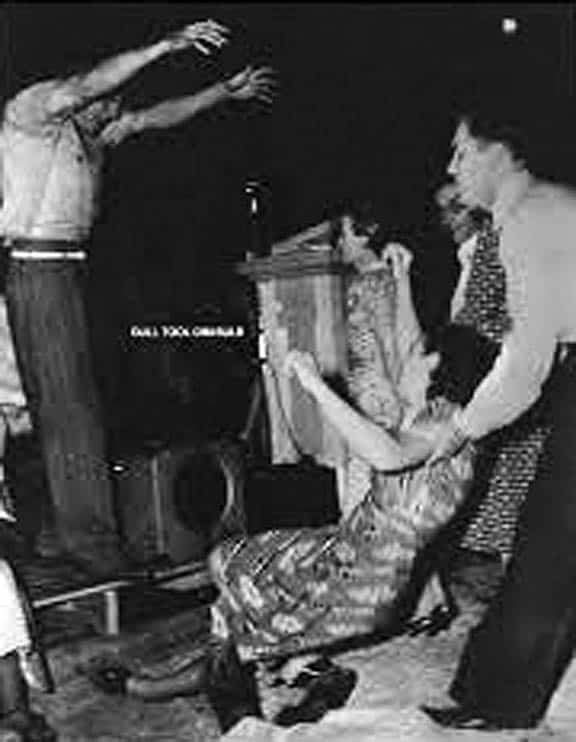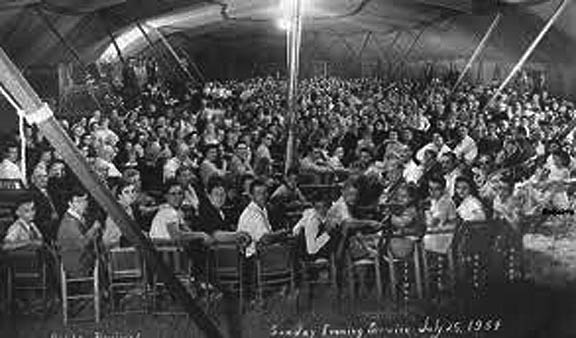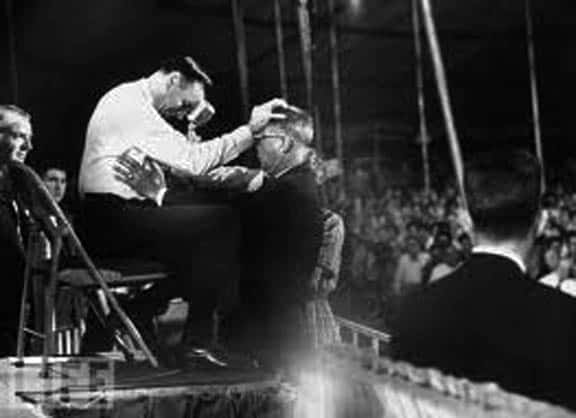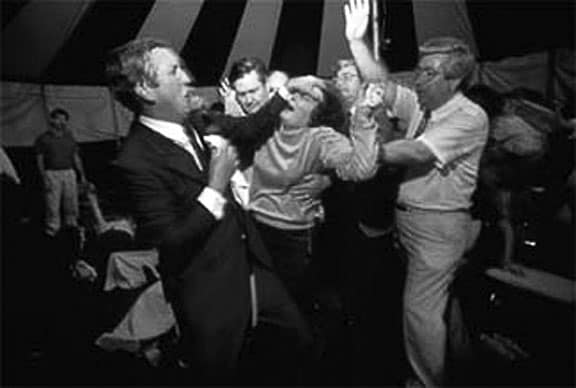 Snake Handling
Snake handling or serpent handling is a religious ritual in a small number of Pentecostal churches in the U.S., usually characterized as rural and part of the Holiness movement. The practice began in the early 20th century in Appalachia, and plays only a small part in the church service. Practitioners believe serpent handling dates to antiquity and quote the Gospel of Mark and the Gospel of Luke to support the practice.
"Behold, I give unto you power to tread on serpents and scorpions, and over all the power of the enemy: and nothing shall by any means hurt you." (Luke 10:19)
"And these signs shall follow them that believe: In my name shall they cast out devils; they shall speak with new tongues. They shall take up serpents; and if they drink any deadly thing, it shall not hurt them; they shall lay hands on the sick, and they shall recover." (Mark 16:17-18)
"They shall take up serpents; and if they drink any deadly thing, it shall not hurt them."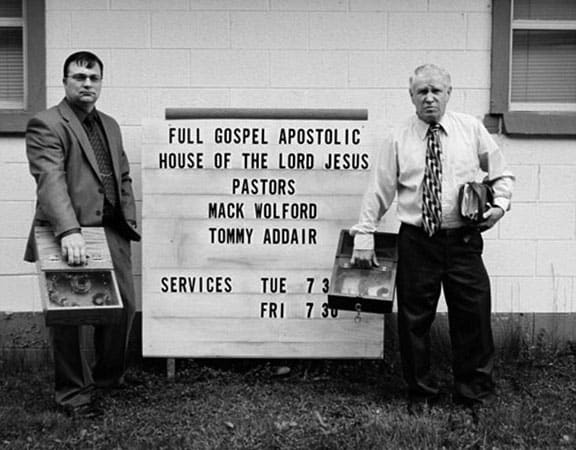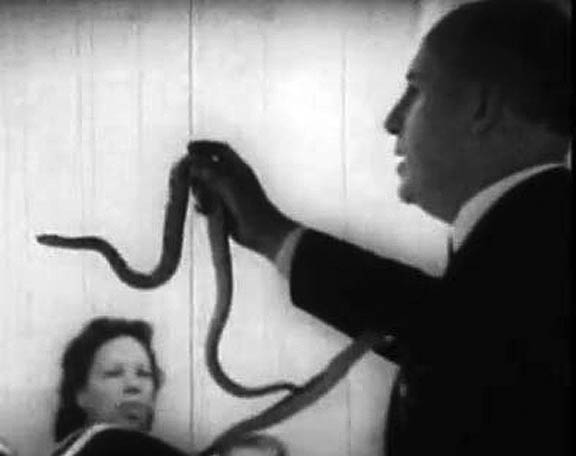 Faith Healers
Faith healing is healing purportedly through spiritual means. Believers assert that the healing of a person can be brought about by religious faith through prayer and/or rituals that, according to adherents, stimulate a divine presence and power toward healing disease and disability. Belief in divine intervention in illness or healing is related to religious belief. In common usage, faith healing refers to notably overt and ritualistic practices of communal prayer and gestures (such as laying on of hands) that are claimed to solicit divine intervention in initiating spiritual and literal healing.
Claims that prayer, divine intervention, or the ministrations of an individual healer can cure illness have been popular throughout history. Miraculous recoveries have been attributed to many techniques commonly lumped together as "faith healing". It can involve prayer, a visit to a religious shrine, or simply a strong belief in a supreme being.
The term is best known in connection with Christianity. Some people interpret the Bible, especially the New Testament, as teaching belief in, and practice of, faith healing. There have been claims that faith can cure blindness, deafness, cancer, AIDS, developmental disorders, anemia, arthritis, corns, defective speech, multiple sclerosis, skin rashes, total body paralysis, and various injuries.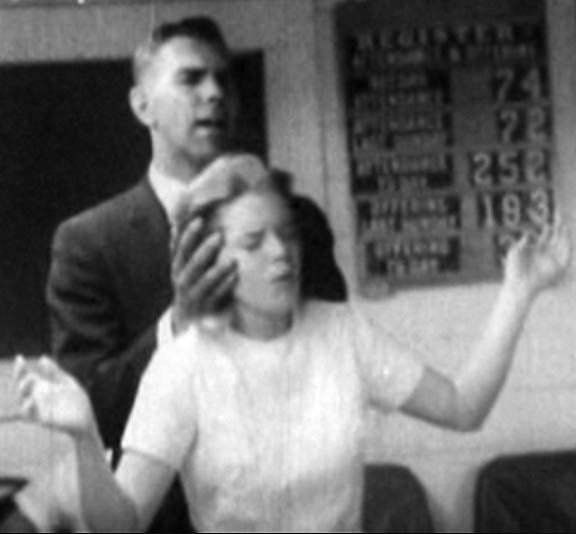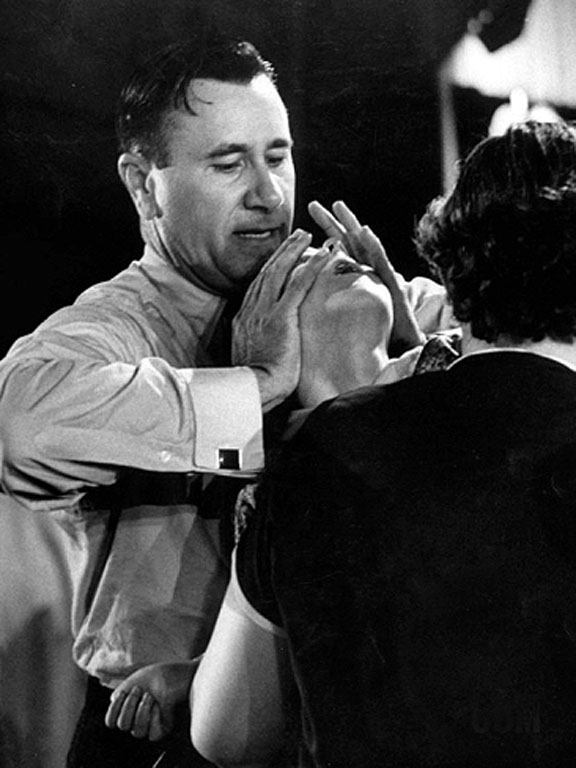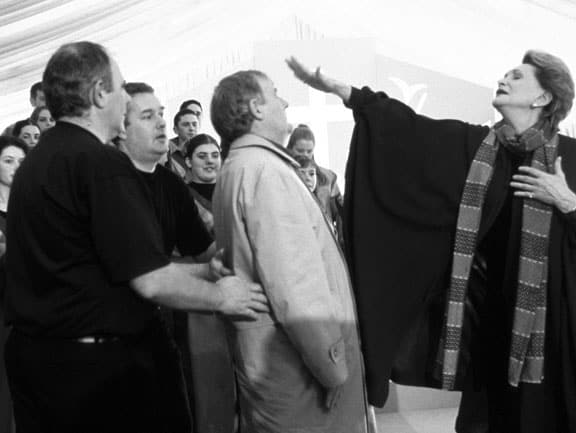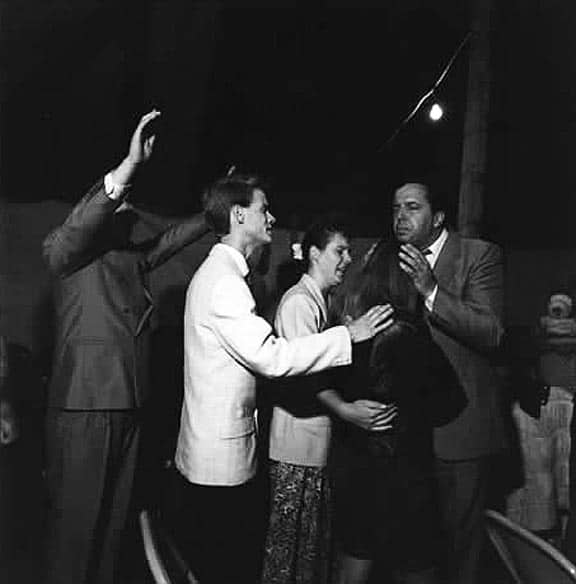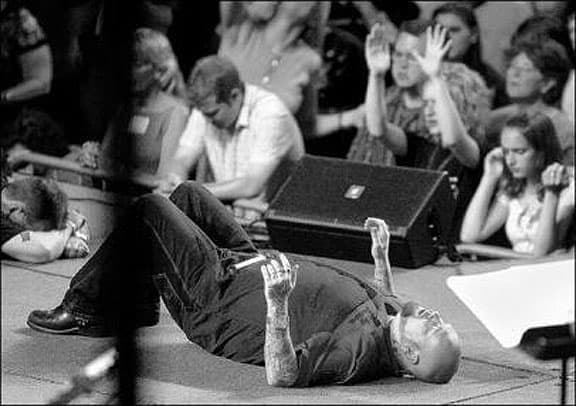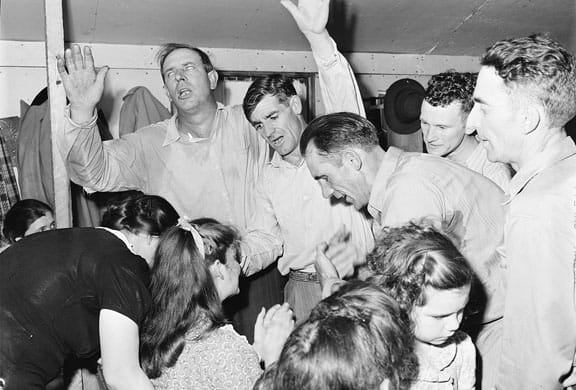 Source: Wikipedia and other online destinations