Lot 493. (Lot of 19) Bottle Related Reference Books, including, 'For Bitters Only' by Carlyn Ring, 'Collecting Bottles', by Cecil Munsey, 'The Bottle Book' by Fike, 'Collector's Guide to Old Fruit Jars, Red Book #7', by Doug Leybourne, 'Sarsaparilla Bottle Encyclopedia' by Phyllis Shimko, 'A Treasury of American Bottles' by William Ketchum, 'Bottle Collecting in New England' by John Adams, 'Grand Old American Bottles' by Freeman, 'Old Inks' by Lavinia Nelson, 'Poison Bottles' by Roger Durflinger, 'Price Supplement to The Antique Bottle Collector' by Grace Kendrick, 'Early American Bottles & Flasks' by Stephen Van Rensselaer, 'Bitters Bottles' by Richard Watson, 'Supplement to Bitters Bottles', by Richard Watson, 'American Sarsaparilla Bottles' by John DeGrafft, 'Great American Pontiled Medicines' by Fred Nielsen, 'An American Heritage Guide to Antiques', by Mary Durant, 'Glass from The Corning Museum of Glass', and 'The Junk Snupper' by Clifford. All are in good to excellent condition.

Antique Bottle Books up for Auction!
24 January 2014

I have to say, I am really impressed with the 'new look' that Glass Works Auctions has achieved over the past few years. Their pictures of bottles have improved dramatically, their advertising is miles from where it was and their understanding of how to group and photograph objects such as these antique bottle books is just stellar. Hat's off to Jim, Janice, Jesse and Josh. You can find these books and a lot of glass in their 'Cabin Fever' Potpourri Auction now online. I thought I would pull out the examples from the book and magazine offerings.
Read More: Cataloging of Bitters Bottles – Bill Ham
---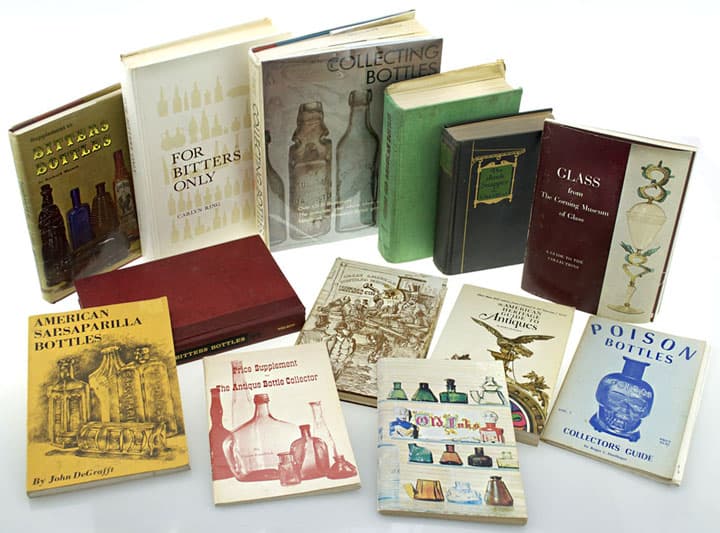 ---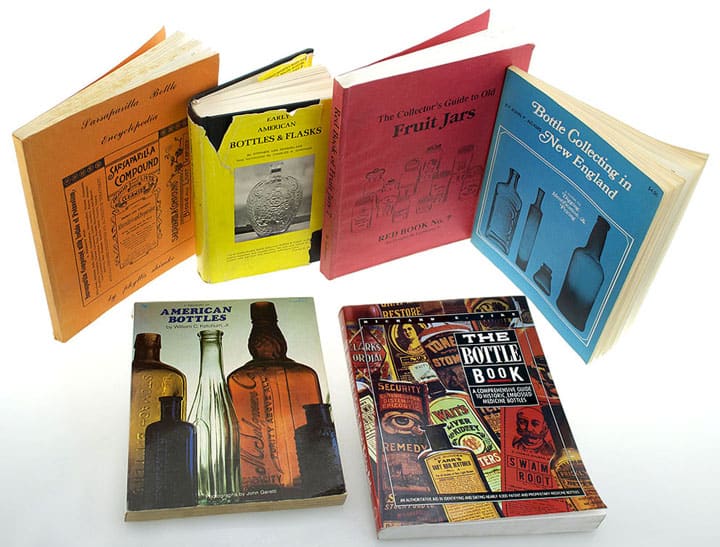 ---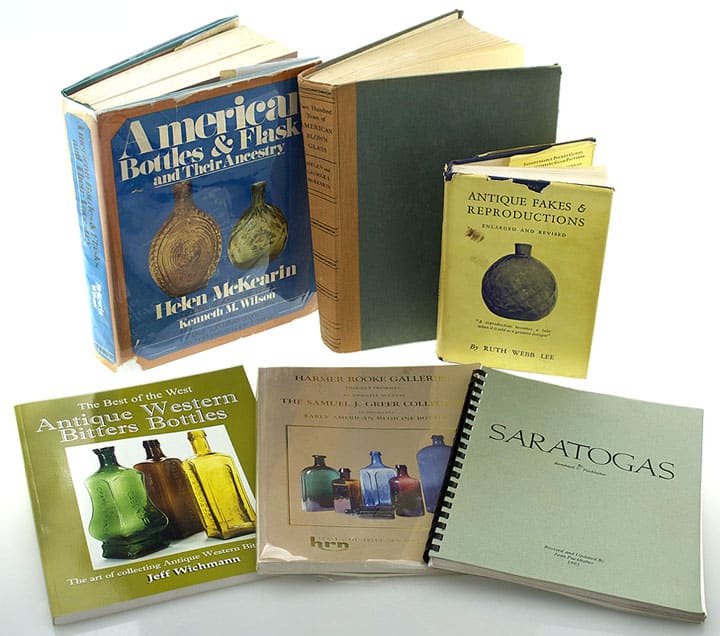 ---
---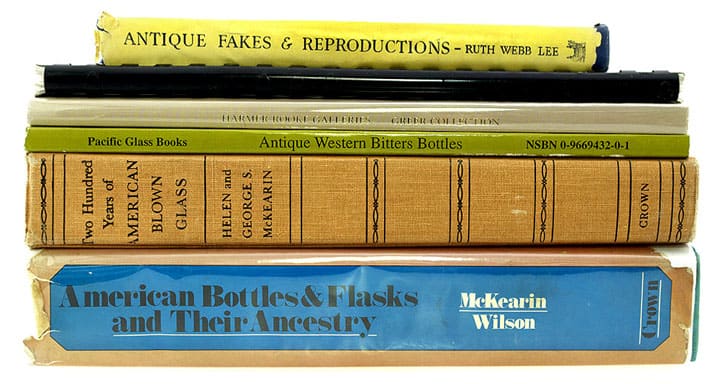 Lot 492. (Lot of 6) Bottle Related Reference Books, including, 'American Bottles & Flasks' by McKearin/Wilson, 'Two Hundred Years of American Blown Glass' by McKearin, 'Antique Western Bitters Bottles' by Jeff Wichmann, 'The Samuel J. Greer Collection', Harmer Rooke Galleries, 'Saratogas' by Bernhard Puckhaber, and 'Antique Fakes & Reproductions' by Ruth Webb Lee. All are in good to excellent condition.
---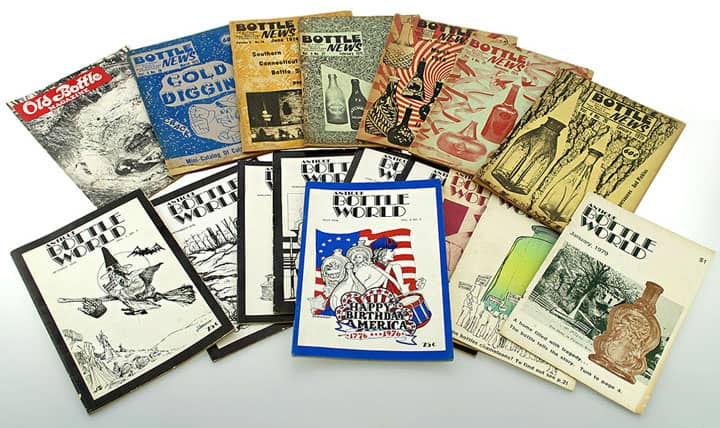 Lot 494. (Lot of 17) Bottle Magazines, (1) 'Old Bottle Magazine', (6) 'Bottle News', and (10) 'Antique Bottle World', magazines date from March 1974 to March 1980. All are in overall good or better condition.
---