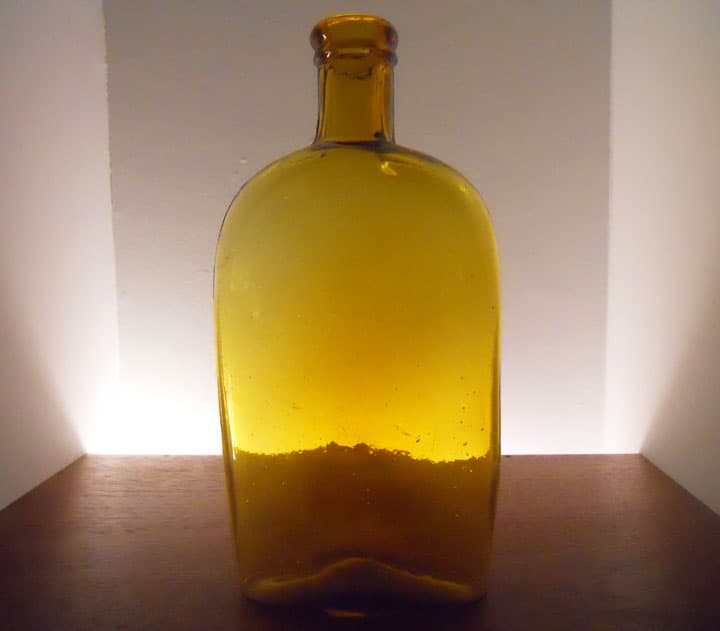 "Joe Zarro gave this to my Son"
24 January 2014
Since some of Joe Zarro's strap flasks have made it to Peachridge Glass, I felt it was a good time to relay a story about when Joe and I met. It was several years ago when we were introduced at the Shupp's Grove show in Pennsylvania. After talking about (what else?) bottles for a few minutes, I mentioned that my young son usually accompanied me to most bottle shows but could not be there this time. And when I mentioned that Mikey also had an interest in collecting bottles Joe reached into a box, pulled out this flask and said "tell him Uncle Joe wanted him to have this."
A thoughtful gesture which made for a fond memory that I will not forget.
Gene (Ainsworth)
Read: Joe Zarro Collection of Strap Sided Flasks
"I Collect 'em Because They're Pretty!"
24 January 2014
Hi Ferd,
Since strap flasks have now made it to Peachridge Glass I thought this would be a good time to share a photograph of some inexpensive bottles that look like a million bucks. I found the orange flask on the right in the ruins of an old mill behind the farm where I grew up.
Gene (Ainsworth)