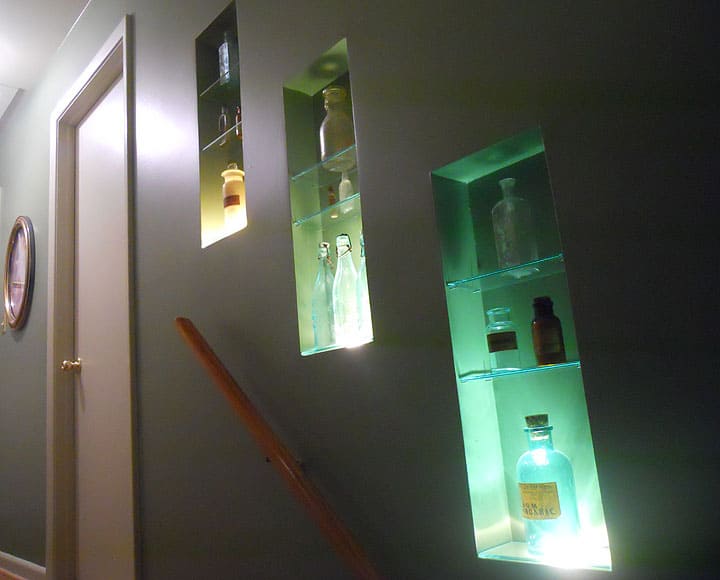 Having Fun With "Off the Wall" Bottles
25 January 2014
Showing off bottles in creative fashion provides much enjoyment and is a way to get as much pleasure as possible out of the glass that you own. Sometimes good presentation is everything and can make even ordinary bottles look great! An example of this is shown here in this picture above of some local bottles displayed in backlit niches which were cut out of what used to be a big blank wall in the stairway of our house.
Different colored demijohns placed together (see below) and backlit is another good example of rather ordinary bottles being made to look extraordinary. (you knew I was going to get to demijohns eventually, didn't you?)
A local advanced flask collector has referred to demijohns as an "off the wall category" but does admit that my demis are "presented well." Hey, don't be a bottle snob!
My wife says I have been given the gift of bottle displaying.
Gene A. (Ainsworth)