Looking at some of the many Finch Target Balls
22 November 2013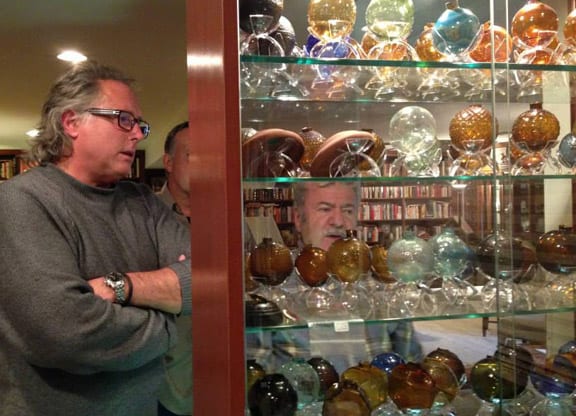 Yesterday, John Pastor and I were able to visit with Federation members and glass celebrities Ralph and Janet Finch (pictured above) in Farmington Hills, Michigan. After a nice lunch, some wine and catching up on hobby news, I was able to look at Ralph's legendary antique glass target ball collection. What a treat!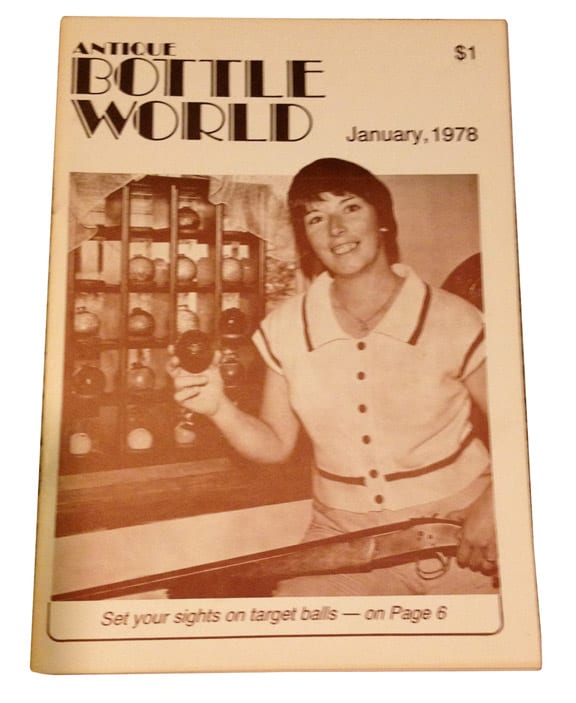 I was also pleasantly surprised to find out that Janet had once been a collector of target balls too. The ornate glass balls, painted targets, shooting traps and relating advertising were all displayed professionally and in a museum-like setting. Quite amazing. I thought I would share a few of my pictures. Their house is organized collector chaos. Your eyes do not know where to start, there are some many cool things to look at.
Ralph also publishes a rather nice magazine on target balls called On Target! (The International Journal for Collectors of Target Balls). You can get the information on his web site.
Read More: Target Balls – Glass Made to be Broken