'Yo Ho Ho And A Bottle Of Rum' Bottles On Bayou?
25 October 2013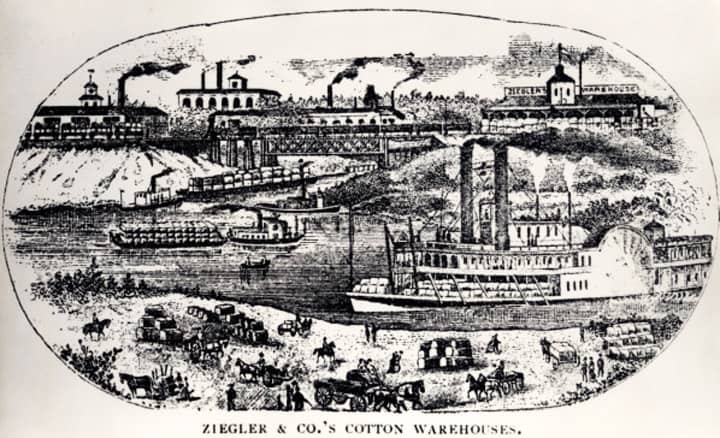 I thought I would lead off today with a very interesting e-mail I received from a fellow Houstonian who has uncovered some bottle history I was unaware of. If you recall, I did a series earlier in the year based on my desire to find out more about the ground beneath me in downtown Houston.
Read: Allen's Landing – Houston (not everything is new here) – Part I
Read: What was here, Early Houston Advertisements – Part II
Read: What was here, Early Houston Advertisements – Part IIA
Read: Houston paths and long forgotten scenes – Part III
Hello,
I have some interesting bottle stories to share with you.
My grandfather worked for the city of Houston as an inspector back in the 60's. He passed away in the 90's. In a closet in his house was a couple of old milk crates filled with old bottles and an article from the Houston Chronicle dated June, 19, 1966 (just months after I was born). The title of the article is, "Yo Ho Ho And A Bottle Of Rum' Bottles On Bayou?". I will try to send a picture of the bottles and article. On that same page of the paper is an article involving plans to build a recreaction park south of the dome called "Astroland".
I am an Arborist in Houston, Texas and own my own tree service. My wife and I work together and are able to stop at estate and garage sales randomly while traveling between jobs. Well, back in the 90's when I received grandpa's rum bottle collection, I purchased a bottles price list book. Last week my wife and I saw an estate sale and decided to take a look. My old bottle book finally paid off. We found a bottle collection! Believe it or not we were on the second day of the sale and at 25 percent off we purchased 2 beautiful Pineapple N.Y. Bitters (both olive). I was shocked to see the bottles in the first place but to see a piece of tape with $12 on each of them almost made me cry.
My now antique bottle loving Peruvian wife is expecting a baby boy in December. We don't make much money with our small tree service so we are counting this as a real blessing for this winter.
Regards,
Gary and Paola