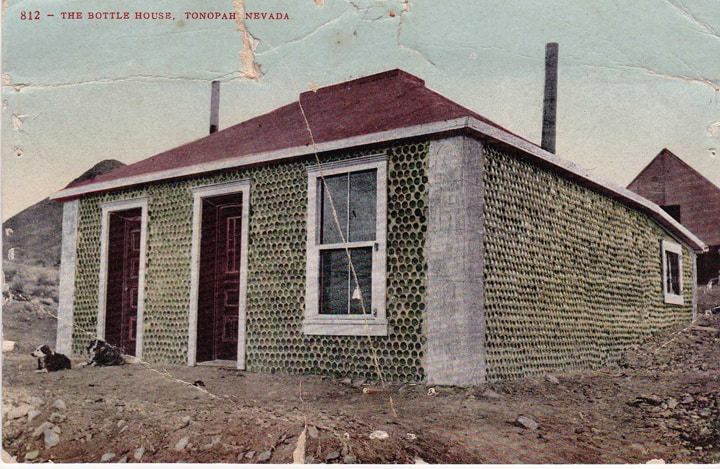 The Diamond Ginger Ale Bottle House
27 October 2013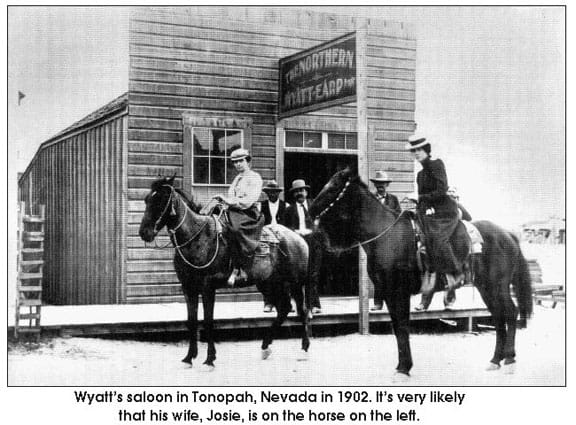 F.,
Enjoyed the post on upcoming article in Bottles and Extras on Tonopah, Nevada bottle dig.
Tonopah rang a bell and sure enough, it was a postcard of a house made entirely of bottles (at least the walls), and it was in Tonopah, NV. Postcard probably 1915 or so. Wonder how many were ginger ale bottles? The dogs look comfy.
Now, being of almost of sound mind, another bell rang and this time it was for ginger ale and another house of bottles. And no need to guess how many were ginger ales. The Diamond Ginger Ale Company in Waterbury, CT has a founding date of 1865. The records available indicate they started out as a spring water bottler, named Althea Spring. This postcard is cancelled 1913, but the architecture looks 1890ish. Their logo in the upper window was adopted in 1893, so that is a reasonable fit to date the building.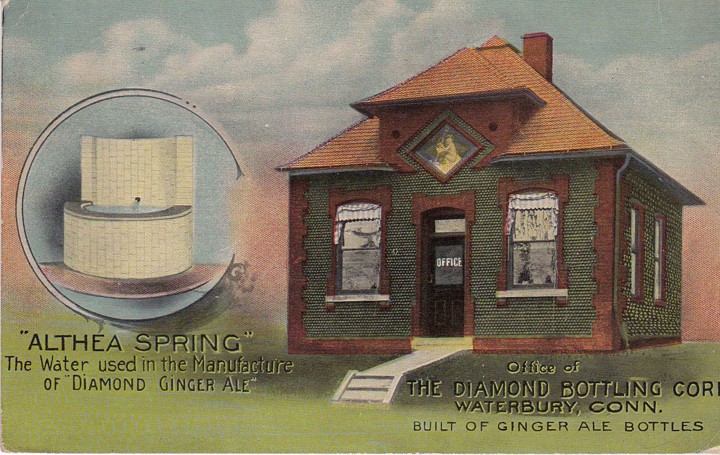 There is no known real photo of the bottle building, and also some question if it really existed. However, a photo of the building on South Main Street in Waterbury clearly shows the distinctive brickwork on the corners. Who knows, maybe they needed the bottles and took the walls apart? Still not final proof, but good enough for me.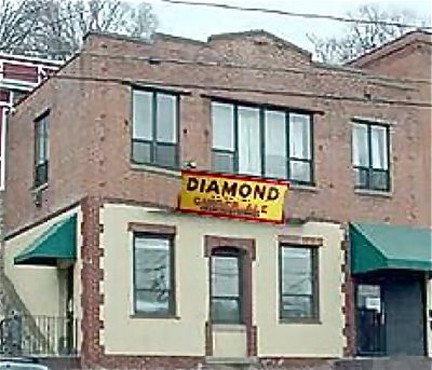 In any case, two houses of bottles.
K. (Ken Previtali)
Read More: The Beer Can House – A Houston Landmark
Read More: Thailand's Million Beer Bottle Temple