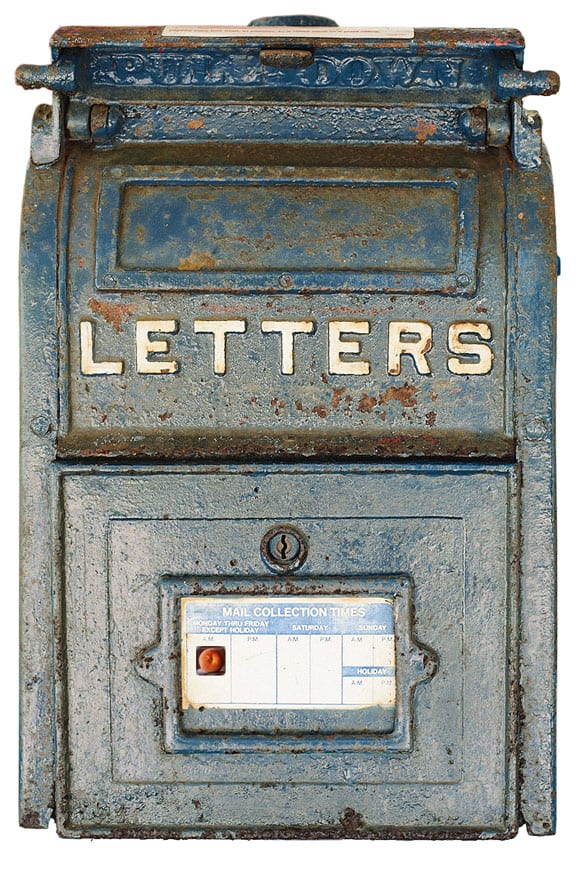 Please feel free to send any antique bottle or glass questions to ferdinand@peachridgeglass.com. The information will be posted if relevant or of interest to the readers. I will try to answer or wait for another reader to respond. Quality images are very important. Thanks! If you want to see previous questions,go to "Mailbox Letters" in "Categories" on the right column of each page.
Mailbox Letters

–

September 2013
---
Old North St. Louis excavation site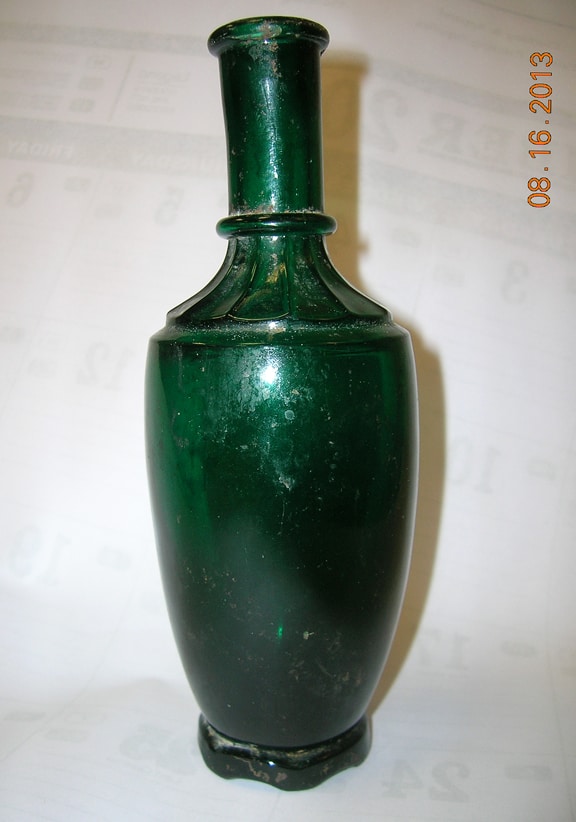 Hi Ferdinand,
Hope your week is going well! A lady friend of mine dug the attached green bottle at an excavation site here in a Old North St. Louis excavation site. I haven't been able to identify it. There's no embossment, the mold seam stops below the lower neck lip and the neck is a little crooked (perhaps applied?). It's a pretty dark teal / green color, about 6 7/8 inches tall and 2 3/4 inches wide. Do you have any idea what it is? Thanks,
Randy
PRG: What a nice looking bottle. Bet it is pontiled. Suspect it is a perfume bottle of some sort. Wish it was embossed.
---
Masonic Flask Question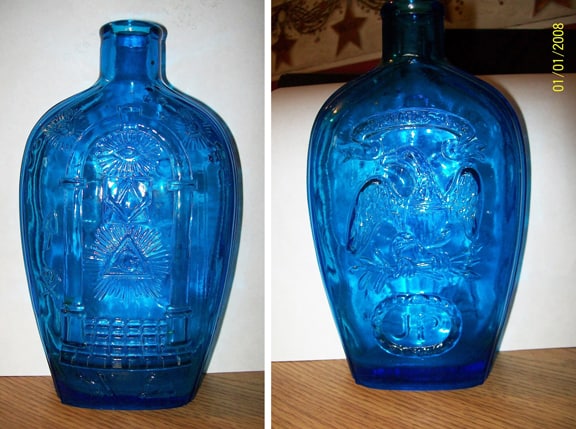 I recently bought a flask at a auction and I don't know anything about it. I wanted to see if I sent you a picture if you could tell me about it. It is a darkish blue with egyptian on the back and a eagle holding arrows and something else in its claws. There is a oval underneath it with letters in it it looks like "JP".
PRG: This looks like a reproduction. If it were genuine, the sky is the limit on price.
---
Ship in a Bottle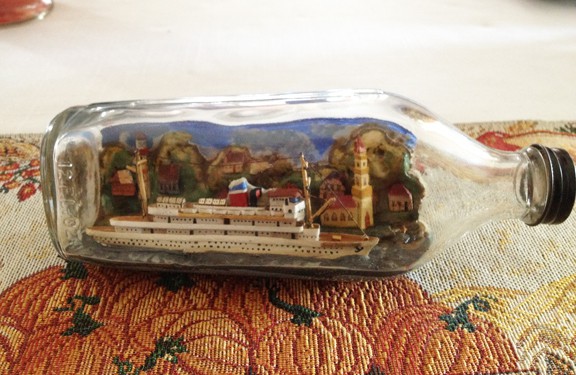 Hi, just wondering if you have any idea on information on this bottle, it's my
mother-in-laws and she is wondering what year it may have been from. We can not find
any specific markings in it. Thanks
PRG: This is a later bottle with the screw top. Vert nice art though. Tough to put a price on it.
---
Cute Dog Bottle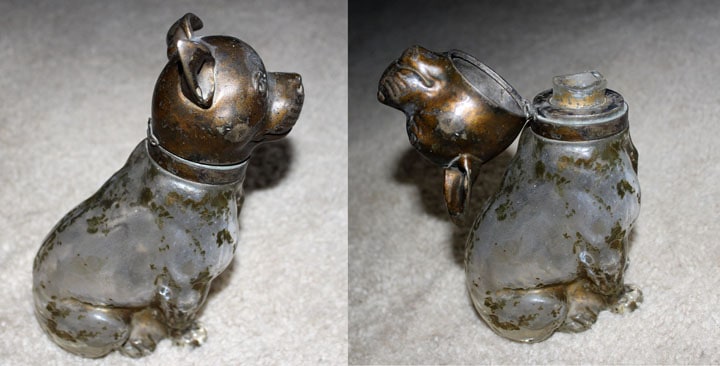 Hi, I love your site!!!
There is a place in Weatherford Texas, that is a treasure trove for old buried bottles. Years ago, when we first discovered it, we found this bottle. I have searched everywhere trying to find out something about it, but cannot. Is it familiar to you? I would appreciate any direction you can give. There are no markings at all. The lid is hinged. I hope the photos are enough to tell something about it. I have several old apothecary bottles we dug up there as well…. Thanks!!!
Megan
PRG: I searched around and found some similar examples, some German. Each was a perfume bottle.
---
Picked Up Rare Collection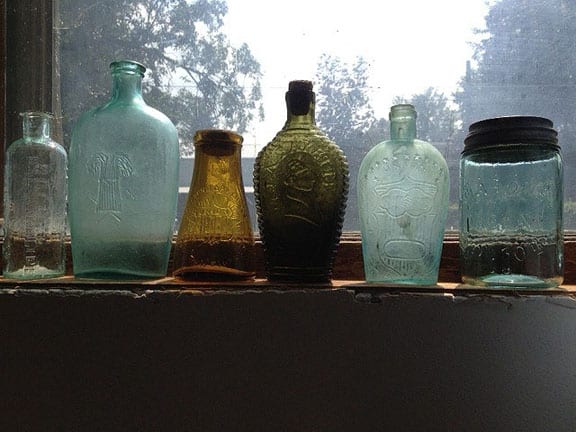 Picked up a rare collection. Wondering if you could give me a rough estimate of the value of this bottle in particular. – Me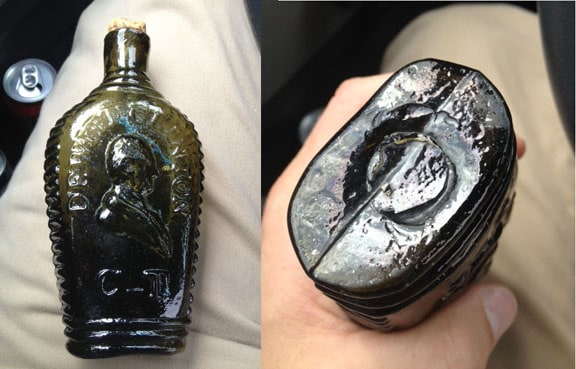 ---