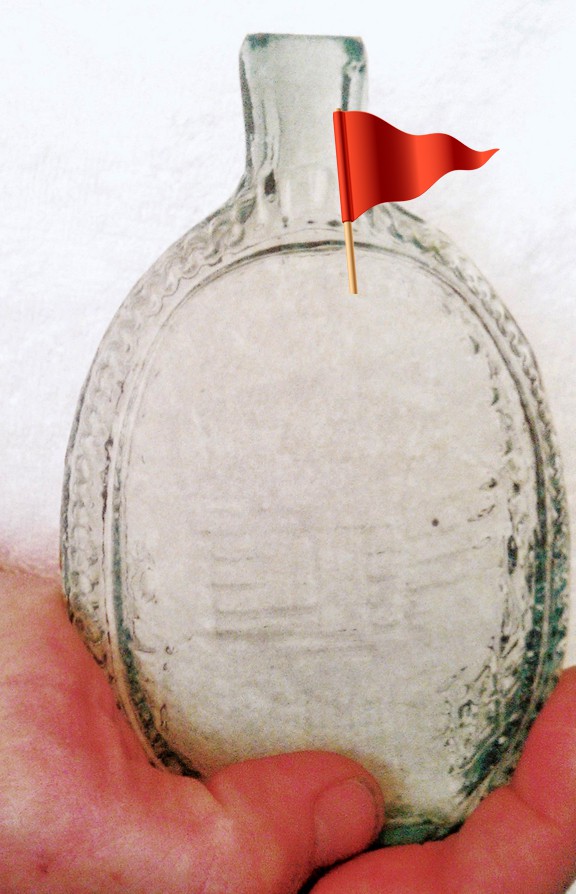 More on the Harrison Campaign Historical Flask

Scam
28 August 2013

Ferd, saw your posting on Peachridge on scams. Thought you'd like to see my version of the Harrison campaign flask, this from late July. I had a 'wanted' posting on Craigslist that this guy responded to. This was actually the 2nd time around that I had gotten targeted, the first time was a month prior in June when it came from Velma's email, but I knew something was up right away then, just too good to be true. I mean why contact me from Kentucky when I'm in New York State?. She wanted $1,000 then, if I'd just send a check. Oh how tempting…but I just ignored it.
Then late July, I get another, same pictures, but this one from this Poorman Collectibles. This is the first of the emails we exchanged over the next day. I knew for sure then, so I tried to call them out a little but they wouldn't bite. Better deal this time, I could have had the bottle for $800 bucks! Lucky me!
Mike Stephano
—–Original Message—–
From: poorman collectibles <04afdfe35662332590ecb45f1059a6ff@reply.craigslist.org>
To: phbpg-3884641891 <phbpg-3884641891@sale.craigslist.org> Sent: Sat, Jul 27, 2013 2:47 pm
Subject: flask
hello, i was wondering if you would be interested in this flask?
—–Original Message—–
From: Happy Collectibles <happycollectibles@gmail.com>
To: mjsantique <mjsantique@aol.com>
Sent: Mon, Jul 1, 2013 4:38 pm
Subject: flask
hello i have this campaign flask for sale if interested? thanks

More on the same flask being scammed: Read: "there's a customer born every minute" – William Henry Harrison Flask Scam
More: The latest bottle Scams with Velma Craft or Anicia Benson or Reginald Offutt etc.