I was a very close friend of Tommy Mitchiner
30 August 2013 | By Mike Newman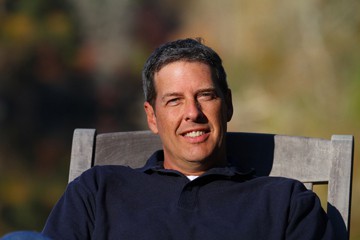 I was a very close friend of Tommy Mitchiner, as our relationship went back 32 years. I was just a newlywed with no money when we met in 1981, but Tommy started selling me colored sodas on credit. I sent him $25 a week for several years, and still have all the notes and letters that we exchanged. He would often copy pictures of his current Savannah digging exploits, and include them with the letters. We have shovel dug privies and back-hoed dumpsites together in Augusta on several occasions, but his passion was for Savannah and his close bottle digging buddies there – Gene Autry, Mike Brewer, the late Stanley Gwinnett, Ken Nease, the late John Davis, and others that I regretfully cannot currently recall.
Read: Rare Hutchinson's enthuse Georgia collector
Tommy had been sick for several years, with ailments including autoimmune disease, sores that would not heal, Staph infection, a number of small heart attacks, and more. He nearly lost his leg on several occasions, something that had happened to his father shortly before his own death. Hospice was eventually brought in several weeks ago, and I have been able to spend several days with him since that time. Instead of worrying about himself, he focused on cleaning bottles for others and selling some of his collection to financially assist his wife Sherry, and son Ryan. He was actually excited because he could finally smoke without having to hide the fact from others.
As a Christian believer, I had wondered about Tommy's salvation but never been bold enough to discuss it with him (shame on me). Several months ago while Tommy was in the hospital with what the physicians had diagnosed as Sepsis, I went down for a visit determined to cross that bridge. We had a blast that day reminiscing about old time digging and I even read him some of the early letters that we had exchanged. He wasn't expected to survive this illness, so Sherry left the room to allow us to speak on a very personal level. I asked him if he was confident in where he was going after death, and he said that he wasn't sure. Wondering why, I asked if he believed fully in his heart and soul that Jesus Christ was his Lord and Savior. He said that he surely did, and even quoted me some scripture. I asked why then was he unsure, and he said because he had occasional periods of extreme and spoken anger towards God. I told him that God was an understanding and forgiving God that surely understood his frustration at his suffering in recent years. He said that he always was remorseful after these outbursts and asked forgiveness. I then reassured him that he was indeed saved and should have confidence and faith in that fact. My point in the above comments is not for any self glory, but to let you be assured that Tommy is now at peace in heaven. And, to also ask anyone in a similar position to spread the good word to take that bold step even if uncomfortable.
My last visit with Tommy was the day before his passing. He had been heavily sedated for several days, but the drugs had worn off due to his his liver shutting down and the tolerance that his system had built up over years of pain medication. I hated to see him in so much pain, but selfishly like the fact that I could have some sort of final dialog with him (me speaking and him responding with a head nod or shake and occasional smile). When you see someone you love hurting, all "manly" instincts are gone and you are comfortable in massaging their shoulder or leg, helping a hospice nurse with changing clothes, even a kiss to the forehead. Sherry and Ryan later told Tommy that they were going to be ok, and gave him "permission" to go to his Lord. He unselfishly chose to do that the next day after they announced that they would be leaving for awhile. What we now know is that Tommy had confided to a social worker with Hospice that he loved Sherry and Ryan too much for them to have to witness his passing. You can imagine this sacrificial decision, as it is certainly human nature to want to have your loved ones comforting you until the very end.
I believe that visitation for Tommy will be from 6:00 pm to 8:00 pm on Saturday, August 31 at:
Williams-White Columns Funeral Home
179 Milledgeville Road
Gordon, Georgia 31031
478.628.2200
Fax: 478.628.3435
E-mail: wcfh2@alltel.net
The funeral service will begin at 2:00 pm on Sunday, September 1st at:
First Baptist Church
101 Elam Street
Gordon, Georgia 31031
I will not attend the visitation, but will be at the funeral service. Please verify these places and addresses as I am not 100% sure that they are accurate.