The elusive Dr. John's Stomach Bitters
Fundamental Collecting Shif

t
10 March 2013 (R•032818 – example) (R•040418)

In recent years I have had a fundamental shift in my Bitters bottle pursuits as I have shifted my primary focus from immaculate examples to include broken or damaged examples of elusive, and in many cases, solo examples of particular bottles. Basically I am maturing to realize that condition, while critical, should not be the governing factor in adding a bottle to my collection. I mean, would you not appreciate the beauty and historical significance of the Venus de Milo at the Louvre Museum in Paris because the arms are missing?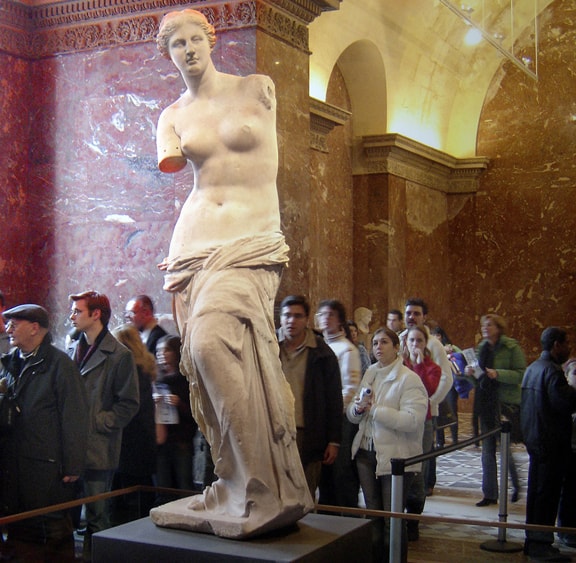 DR. JOHN'S STOMACH BITTERS
Bill Ham (co-author of Bitters Bottles and Bitters Bottle Supplement) has been searching for a complete example of a Dr. John's Stomach Bitters to join his already outstanding collection of pontiled bitters with the word "Stomach" in the name. Without fail, he always mentions this bottle whenever we chat about the latest rare and extremely rare bottles that are new to the collecting scene.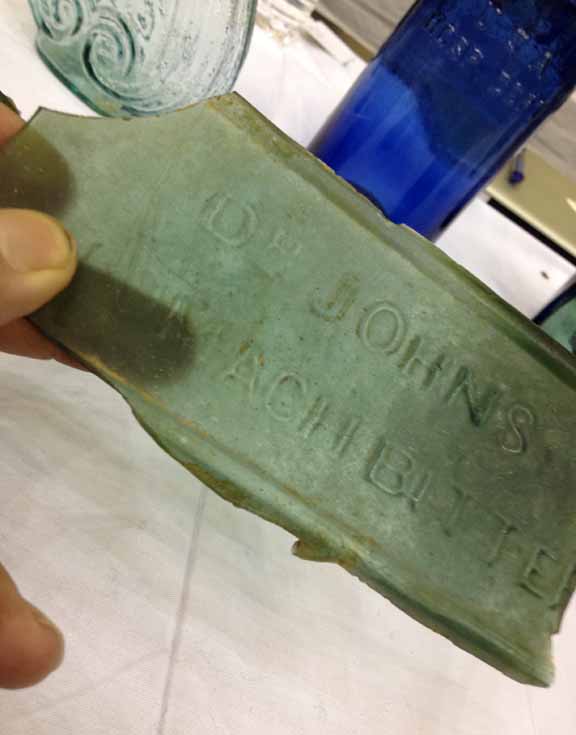 Well, the wait is over because a collector walked up to my table at the Baltimore Bottle Show a week ago with glass shards of a Dr. John's that had been recently dug. I was fortunate enough to get some pictures. As the bottle is listed, illustrated and has measurements in Bitters Bottles, I do suspect there are more complete examples tucked away somewhere.
The Carlyn Ring and W.C. Ham listing in Bitters Bottles is as follows:
J 43.5  Dr. John's Stomach Bitters
DR. JOHN'S / STOMACH BITTERS // f // sp // f //
10 1/4 x 2 7/8 (7 3/8) 1/4
Square, Emerald green, LTC, Applied mouth, Pontil mark, 2 sp, Extremely rare
THE SHARDS
---
Dr. John's Stomach Bitters on eBay
21 March 2018
Well, here it is five years later from when I saw the shards. The bottle was found at an estate auction in York, Pennsylvania. Here is the Buy it Now eBay description. I have cropped two images to best show the bottle and pontil.
eBay Description: If your looking at this auction you know how rare this bottle is.
Dr. Johns Stomach Bitters in emerald green. Bottle measures just under 10" high and 2 7/8" across. This is a dug bottle that still hasn't been cleaned very well. Shows some iridescence normal to a dug bottle. Biggest defect is what I believe a burst bubble that got filled in by clear glass in the making. The actual exposed clear glass is egg shaped 2.25" long x 1" high. Defect is water tight. I don't think it's been fixed since being dug due to it still be dirty. Also a ding to the bottom.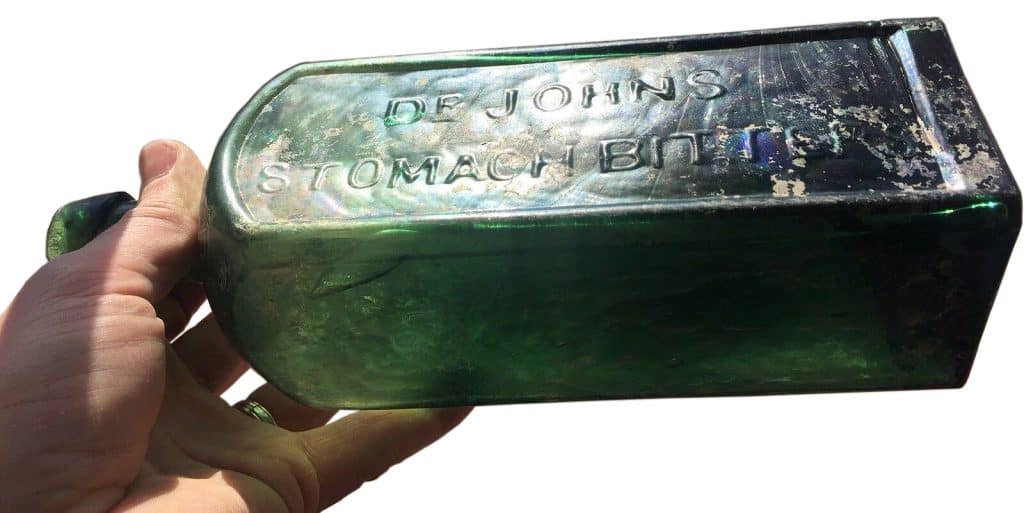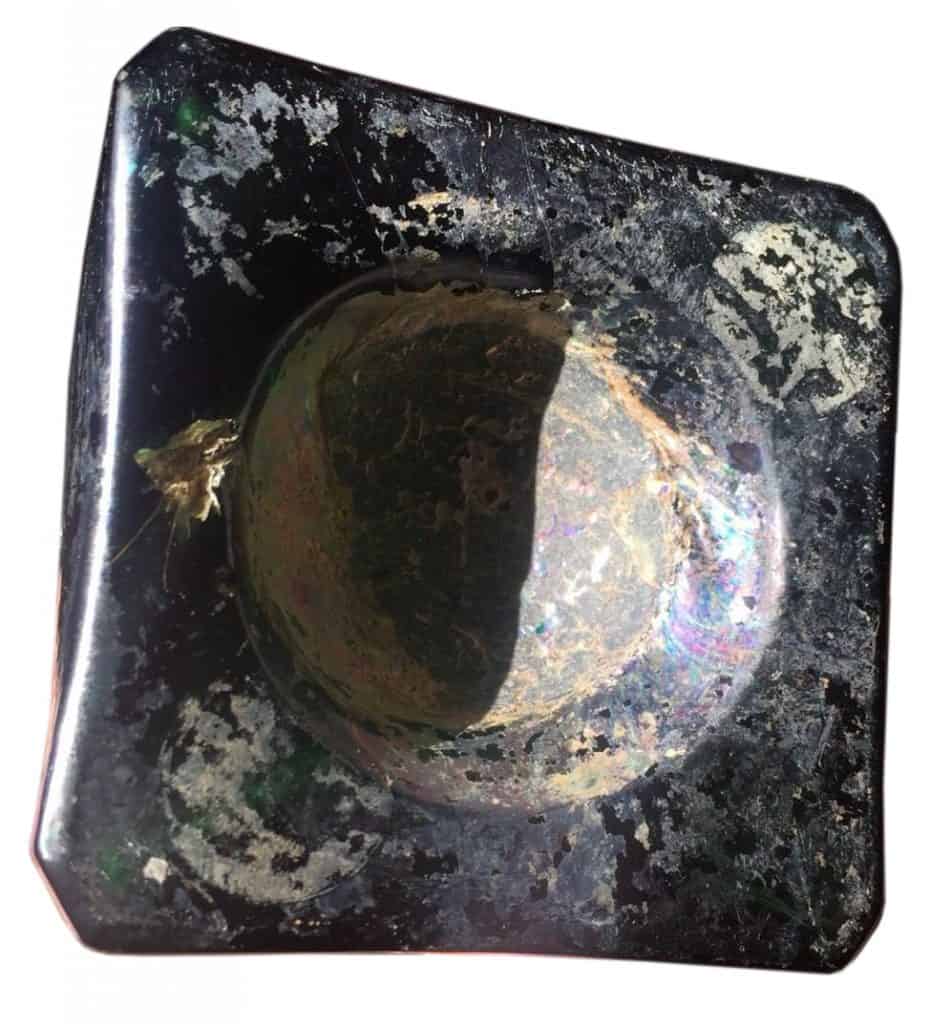 ---
What are the chances… stumbled across this reader's letter in the 6/86 issue of Antique Bottle & Glass Collector. Sheds a little more light on the elusive DR. JOHNS STOMACH BITTERS.  "Digger", and Jim Hagenbuch had never heard of it in 1986. – Jeff Burkhardt