Commonly called "case gin" or "taper gin" bottles since they would pack more efficiently to a case (6 to 24 bottles) than round bottles.
Bill Lindsey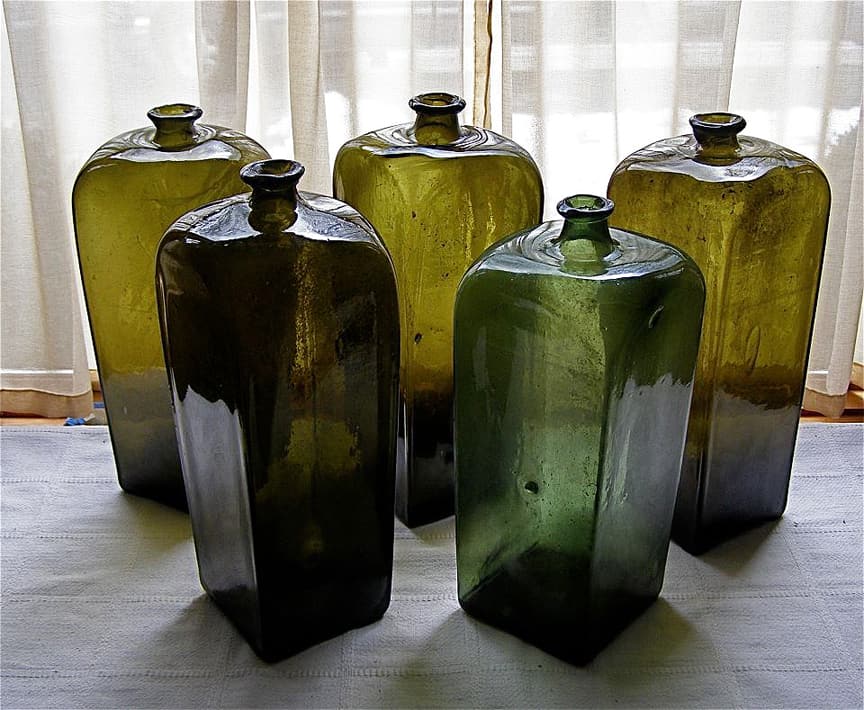 Bought this lot of large case gins yesterday. They weren't cheap. Hope I did the right thing.
Woody Douglas
Woody Douglas posted this really fine picture of four case Gins (see above) last week on Early American Glass on facebook. I was immediately captivated by the image and the strength of the four Gin bottles grouped together. See more of Woody's great pictures.
Almost immediatey, Michael George (FOHBC 2013 National Antique Bottle Show | Manchester Chairman) post a second stunning picture that dropped my socks (see below). Read more on Michael George.
I rush home to squeeze in a shot at the two minute warning… then the sun fades into history! I caught a few ginnys!
Michael George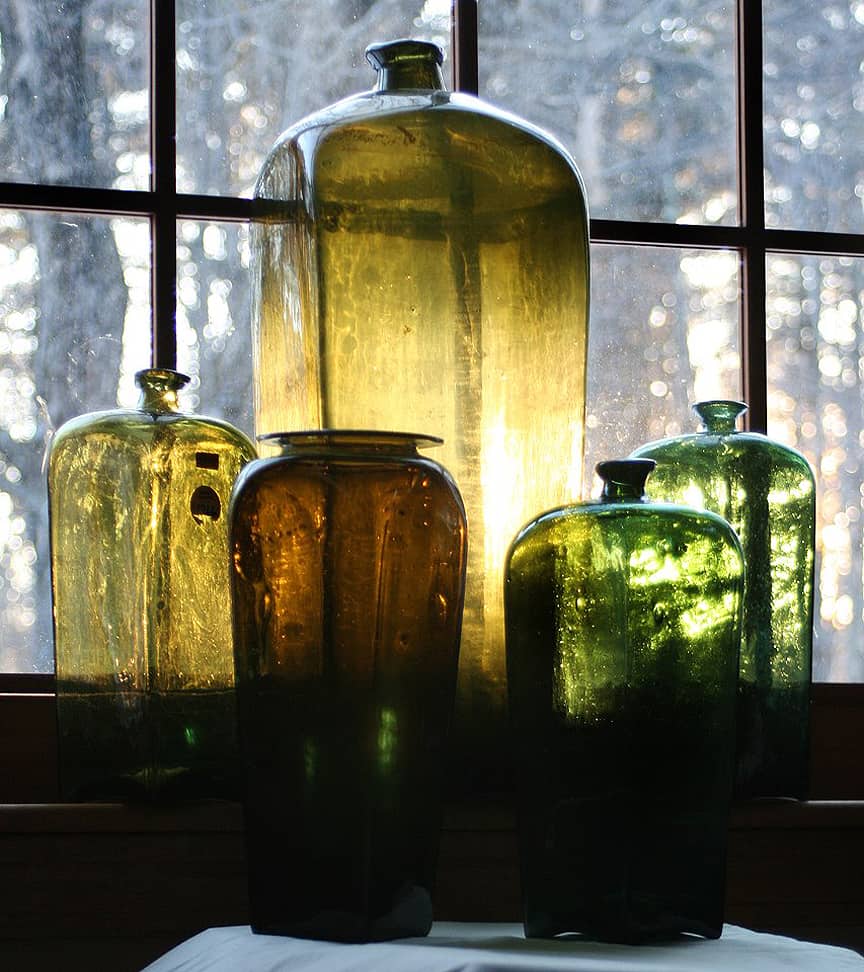 This reminded me that I had a few other pictures of case gins tucked away. I have a few of these gins myself tucked away somewhere. Great bottles with tons of history.
Read More: Case Gin Bottles – Historic Glasshouse
Read More: Liquor/Spirits Bottles – Bill Lindsey