A weekly round-up of some really nice photography from various facebook glass sites. These pictures are amazing. It is so nice to see such great care with topic selection, composition and lighting. Kudos folks.
P H O T O    G A L L E R Y
Make sure you visit the Fresh Peach Gallery which represents the best of the best pictures.
---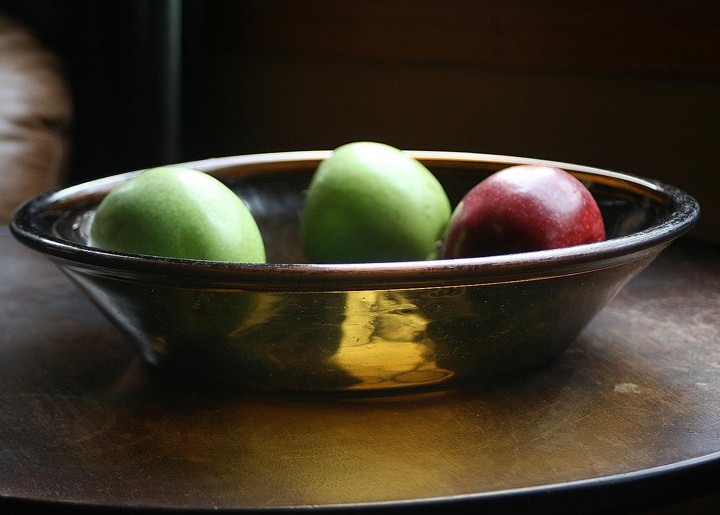 Picked up a really nice "soulful" 12 inch Stoddard pan. Love this one! –

Michael George
---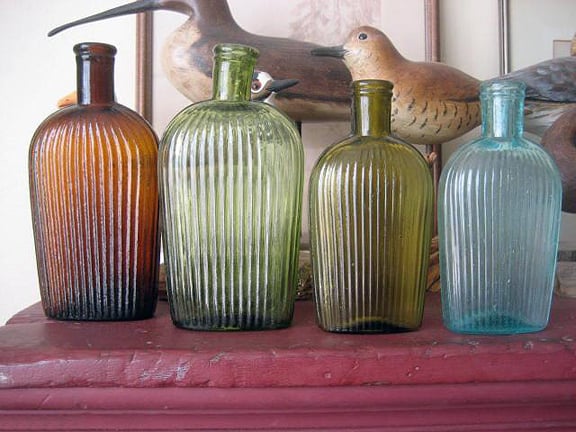 Here's a little variety in strap-sided flasks –

Dana-Charlton Zarro
---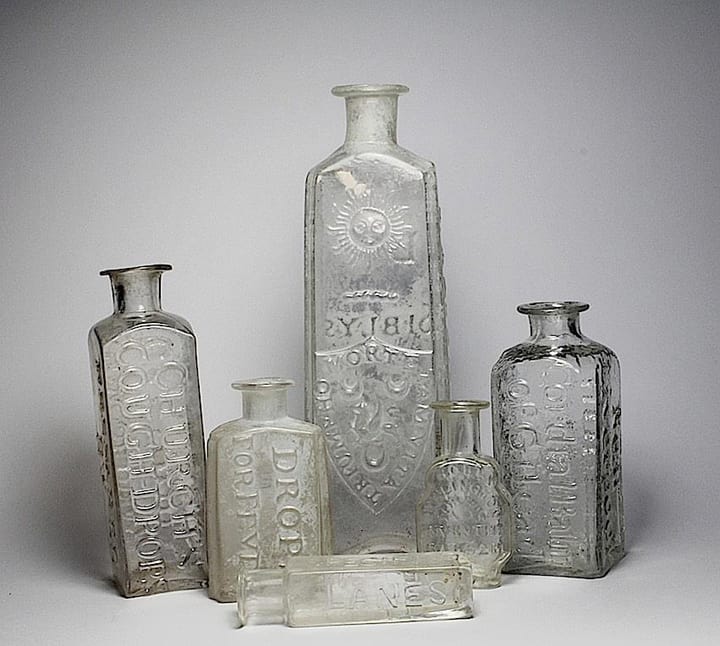 A small group of some of my favourite flint glass medicines. The bottle in the centre with the heraldic embossing is a Sibly's Solar Tincture. The others include a Church's Cough Drops, a Norris's Drops for Fevers, a Solomon's Balm of Gilead (Gilead house address), a Lanes Gout Specific, and the obvious Turlington's. –

Jeremy Kemp
---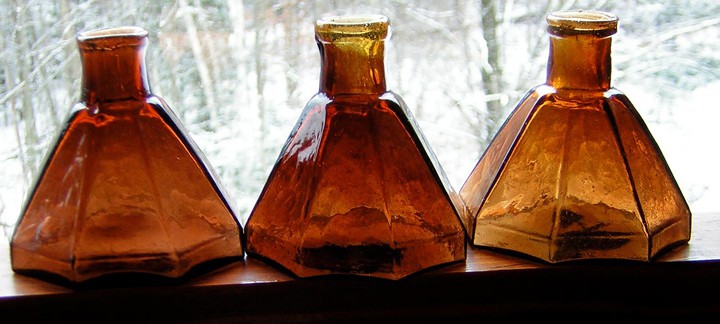 Three puce pontiled inks. the one in the middle won 2nd place at the FOHBC Reno Expo shootout –

John April
---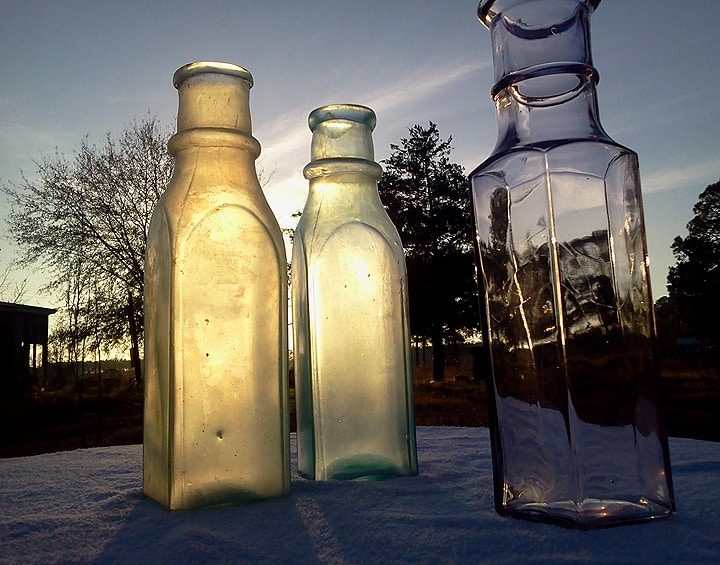 No scale. I call em large –

Steven Harris
---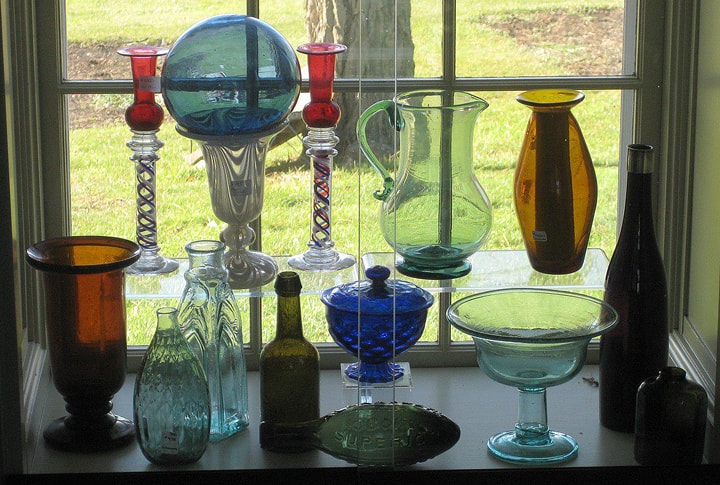 The hollow stemmed compote is pictured in American Glass and attributed with confidence to Saratoga Mountain. –

Jeff Noordsy
---

Pontils in the mist. A few of my favorites, with natures best natural filter –

Matthew Tigue Levanti
---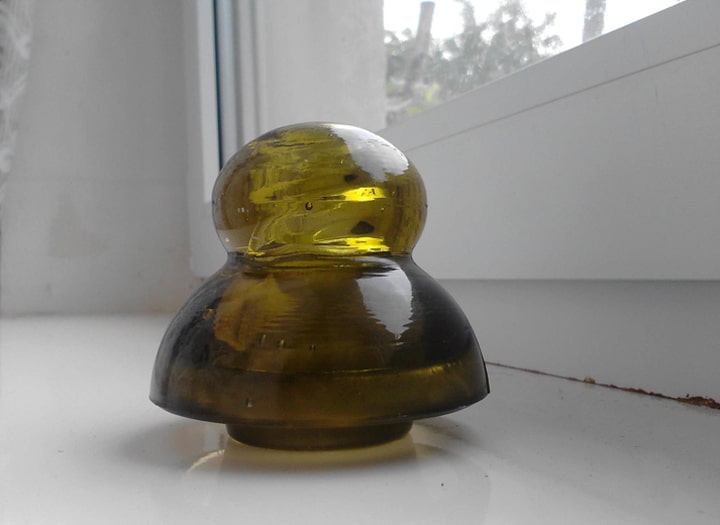 This insulator is from Poland. Type: IŁ. NS-80 –

Dawid Utrecht
---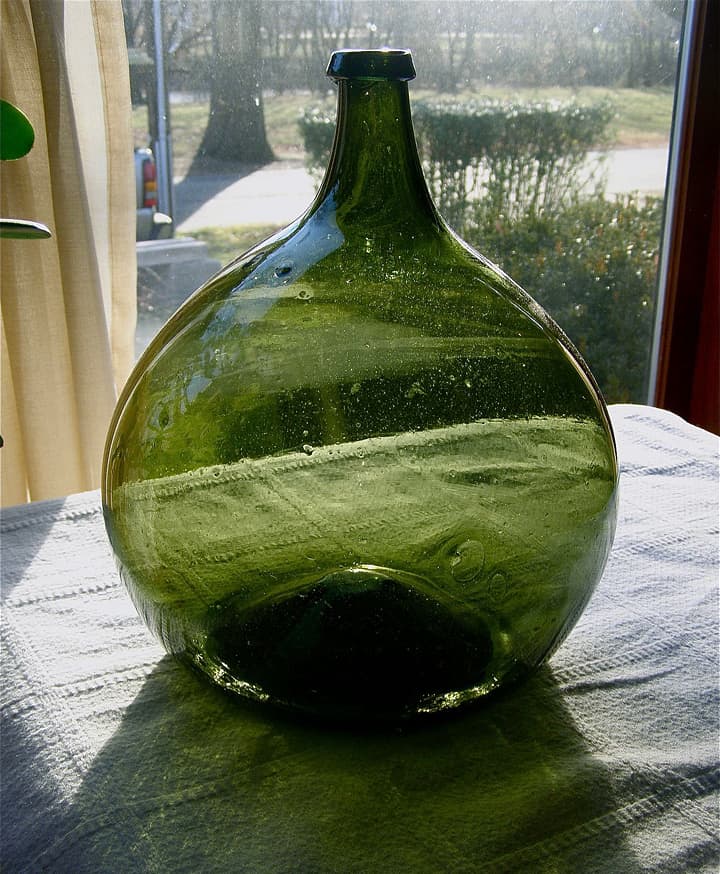 Another glob, a bit different in it's lip treatment, light green color, and slightly compressed form. Mt. Vernon a possibility? –

Woody Douglas
---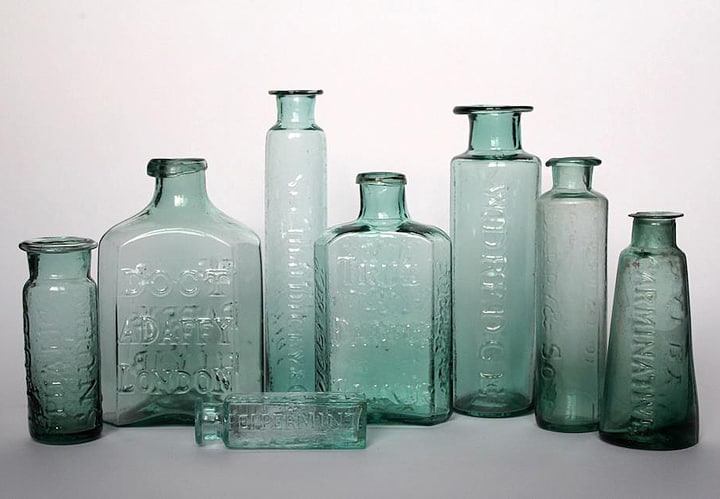 I collect British embossed pontiled bottles: mainly medicines, but with a few foods, hair bottles, etc, thrown in. –

Jeremy Kemp
---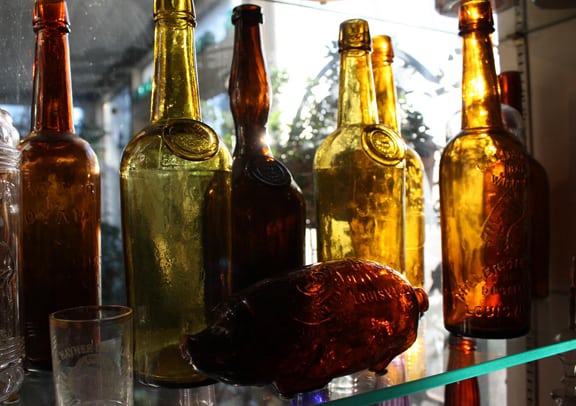 Collecting is fun and I love it but it sure makes me sad when friends leave us. MIKE DOLCINI, "this toast is to you!" –

David Jackson
---
Demi's in the mist, With the clouds laying low and fog rolling over the hills this morning I took out my New IP demi, (on the left), and my OP demi for some photos. I always feel you get the best representation of color in this type of bright but naturally filtered light… –

Matthew Tigue Levanti
---

I thought it may be fun to post a photo of my Hemingray solid pours AKA "Mold warmers". CD 122, CD 231, CD 115 and CD 137. These are solid because they use to fill the mold with glass to warm it up to be used for production. Hard to come by I am lucky to have 4 of em' –

Shaun Kotlarsky
---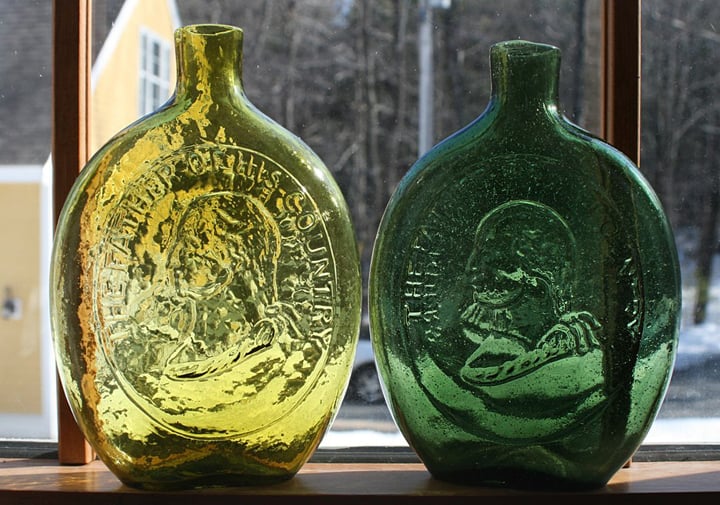 A couple of Washington / Taylors –

Michael George
---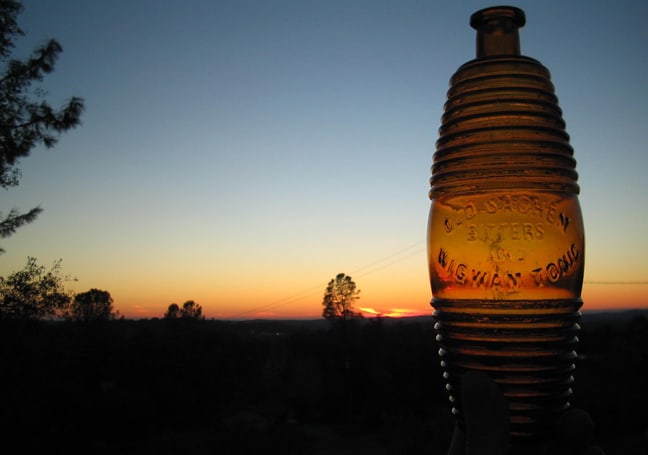 This beautiful western sunrise shot of an Old Sachems Bitters and Wigwam Tonic was taken by

Matthew Levanti

.
---