I get asked all the time from collectors, especially in my collecting area of Bitters; "so what is happening?", "heard about any new bottles?, "anything in the upcoming auction interest you?" or "are you going to the so and so show?" I'm sure we all talk this way with others in the hobby. Well it is December, finally getting cold like it should be. It was in the low 80's this weekend at Peach Ridge. This morning it was 28 degrees! There are no shows, I am not a digger, there are no auctions so to speak and I have not heard about any great bottles (I take that back) this past week.
So what do you do with a fire in the fireplace, the dogs asleep at your feet and the Texan's getting slammed by the Patriots? You go read a Directory! In this case the Woods' 1864 Baltimore City Directory. It sure makes a losing game and commercials easier to take when you have your laptop open and keep one eye on each screen.
Last night I was really intrigued with the following random advertisements and observations within the directory from my home town Baltimore in this tumultuous Civil War and bustling time. A few milestones of special interest to set the stage occurred in 1864:

1864 in United States
February 17– American Civil War: The tiny Confederate submarine Hunley torpedoes the USS Housatonic, becoming the first submarine to sink an enemy ship (the sub and her crew of 8 are also lost). Read: "Damn the torpedoes, full speed ahead!"
March 9 – American Civil War: Abraham Lincoln appoints Ulysses S. Grant commander in chief of all Union armies.
April 22 – The U.S. Congress passes the Coinage Act of 1864 which mandates that the inscription "In God We Trust" be placed on all coins minted as United States currency.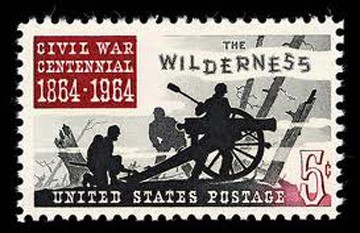 May 5 – American Civil War: The Battle of the Wilderness begins in Spotsylvania County, Virginia.
May 28 – Montana is organized as a United States territory out of parts of Washington Territory and Dakota Territory, and is signed into law by President Abraham Lincoln.
June 15 – Arlington National Cemetery is established when 200 acres of the grounds of Robert E. Lee's home Arlington House are officially set-aside as a military cemetery by U.S. Secretary of War Edwin M. Stanton.
August 5 – American Civil War – Battle of Mobile Bay: At Mobile Bay near Mobile, Alabama, Admiral David Farragut leads a Union flotilla through Confederate defenses and seals one of the last major Southern ports.
August 31 – American Civil War: Union forces led by General William T. Sherman launch an assault on Atlanta, Georgia.
October 31 – Nevada is admitted as the 36th U.S. state.
November 8 – U.S. presidential election, 1864: Abraham Lincoln is reelected in an overwhelming victory over George B. McClellan.
December 21 – American Civil War – Sherman's March to the Sea: The campaign ends as Maj. Gen. William Tecumseh Sherman captures the port of Savannah, Georgia.
1864 in Baltimore
The 1864 National Union Convention, the presidential nominating convention of the National Union Party of the United States, took place from June 7 to June 8, 1864 in Baltimore, Maryland.
1864 Woods' Directory – Baltimore City (select page overview)