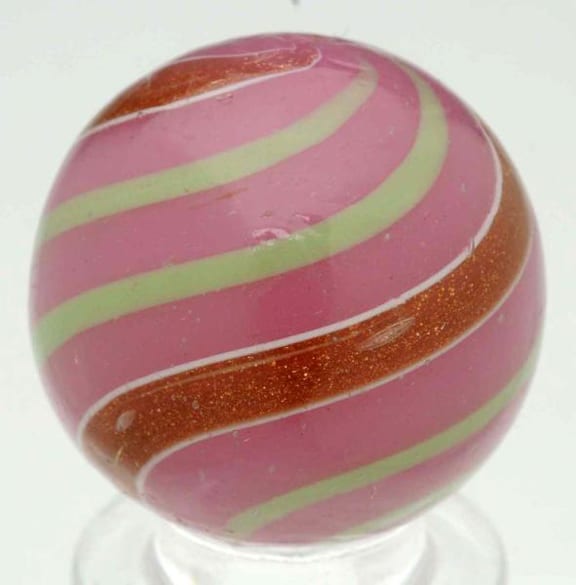 Rare Pink Opaque Lutz Marble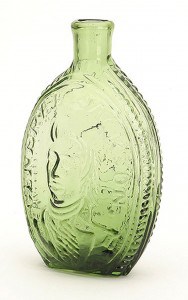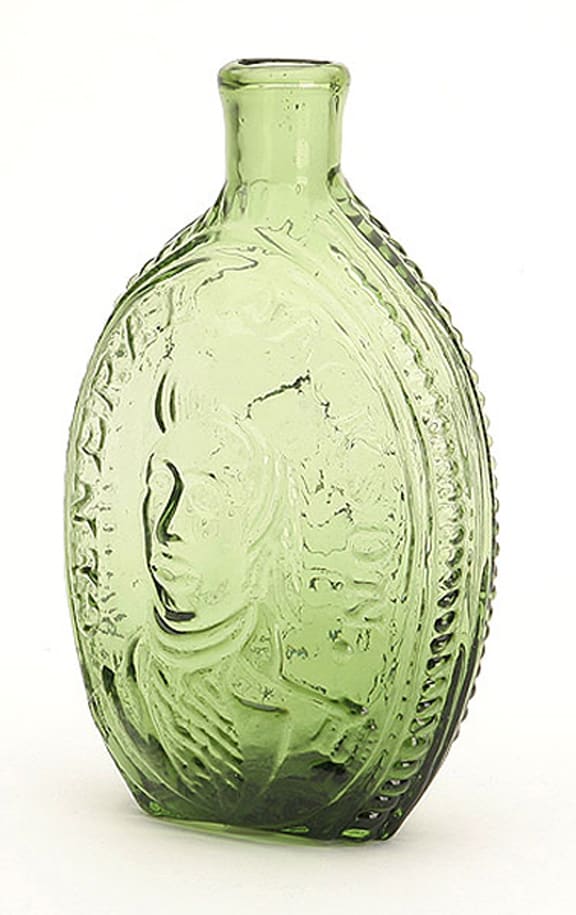 Morphy Auctions, this past 20 October 2012 (visit auction), sold some incredibly rare vintage marbles including this pink opaque Lutz Marble with green lines that is pictured in this post. The hammer price was $25,800 which is certainly noteworthy as it moves comfortably into the price range of some of the figural bitters and historical flasks prices we have been seeing. Of course this does not come close to the record $176,670 that was paid for a General Jackson – Eagle Portrait Flask (pictured to left) in a past Norman C. Heckler & Company auction.
In looking at Marbles Galore, they said the following prior to the auction:
"With so many incredible lots in this auction one cannot understate just how many delicious marbles there are. For starters there are well over 100 high-end Christensen Agate marbles, and rumor has it many have been undervalued in the auction estimates. For pure eye appeal I am liking this 

colorful striped opaque

 but without a doubt the real heavy hitters are the so-called "Lunch Box" marbles like this 

black opaque guinea

 which is a unique example a factory worker brought home in his lunch box."
The lot descrption for the Rare Pink Opaque Lutz Marble was as follows:
Lot 538 Rare Pink Opaque Lutz Marble with Green Lines. We have never seen this color combination before. Extremely rare lutz marble. Condition (9.7). Size 7/8″ Dia. Estimate: $8,000 – $12,000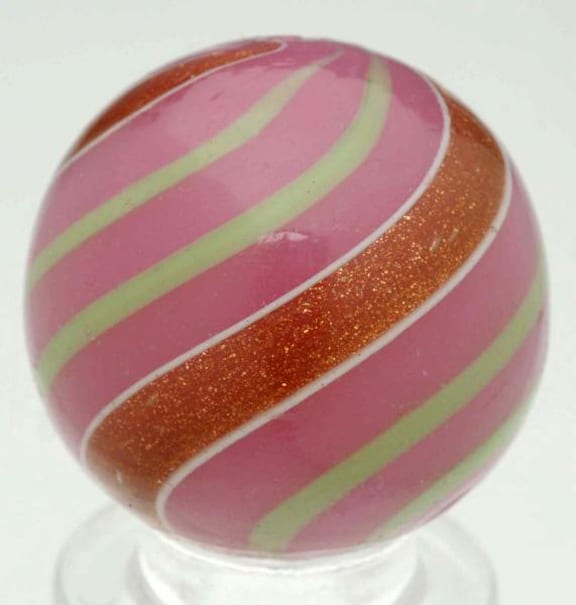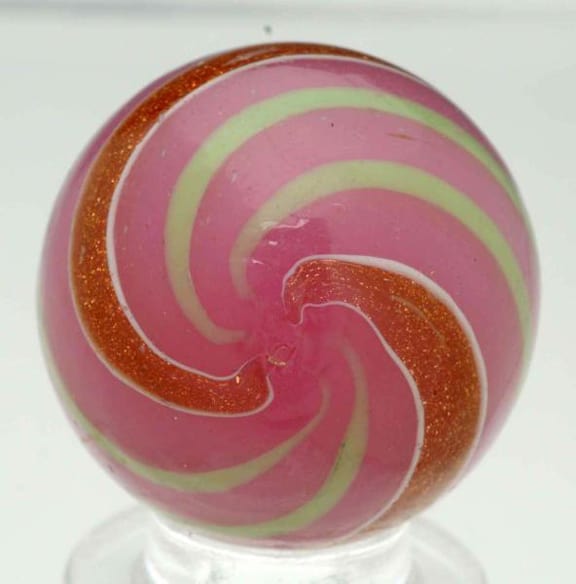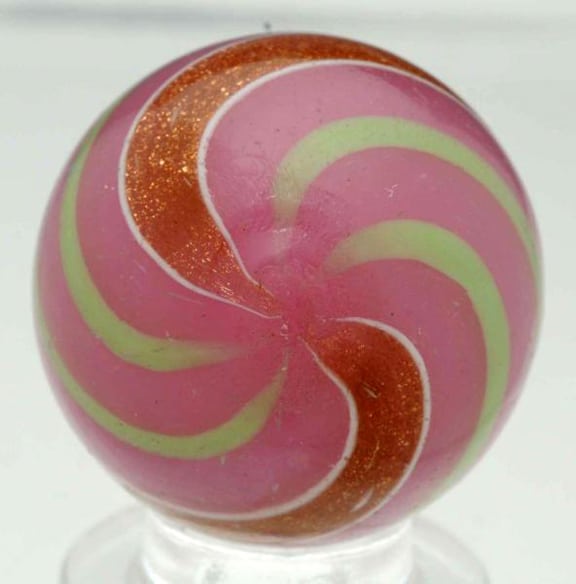 As an aside, I was visiting with American Bottle Auctions owner Jeff Wichmann at his Sacramento, CA shop this past Thursday was was fortunate enough to look at some of his prize marbles (see pictures below). I bet that not many of you know that this is one of Jeff's passions.