Who doesn't love Scroll Flasks?
21 November 2012 (R•052915)

Being a color run 'kinda-guy' I just gotta' say ''Who doesn't love Scroll Flasks?" Don't cringe, I guess I coulda' called this "Scrolling thru some Scrolls." Anyway, credit for this post belongs to Mike Stephano as the first two pictures of gorgeous Scroll Flasks are from Mike's collection.
Read: A Stroll through the Scrolls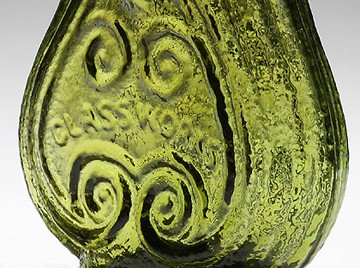 The Scroll Flasks represent Group IX – Scroll or Violin Flasks in the The McKearin Historical Flask Groups. There are 52 in the Scroll group.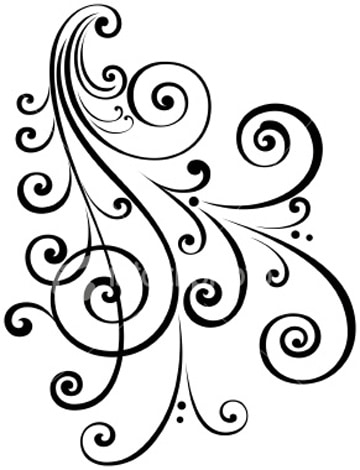 According to Historic Glasshouse, antique scroll flasks are easy to spot thanks to their distinctive shape. While aqua is the most commonly found color by far, other brilliant colors (greens, ambers, blues) are not infrequently encountered and fetch top dollar by collectors. George and Helen McKearin described the scroll (or violin) flasks in their book, American Glass, in the 1940s with details on 51 different molds. This list was later expanded with many variants in American Bottles and Flasks and Their Ancestry. Often, the difference between molds for scroll flasks comes down to the precise placement and shape of embossed stars and other details.
Scroll flasks were made by blowing hot glass into a two piece iron mold. The hinged mold was then opened and the bottle was removed while still attached to the blowpipe. An assistant would then attach another rod (called a pontil) to the base of the bottle. The glass blower could then detach the bottle from its lip by shearing the still soft glass. Most often you will find scroll flasks with a plain sheared lip. Some flasks would receive additional work to finish the mouth and lip. Commonly found are the applied band of glass and, infrequently, an applied lip.
S T E P H A N O    S C R O L L    F L A S K S
S C R O L L    F L A S K    G A L L E R Y