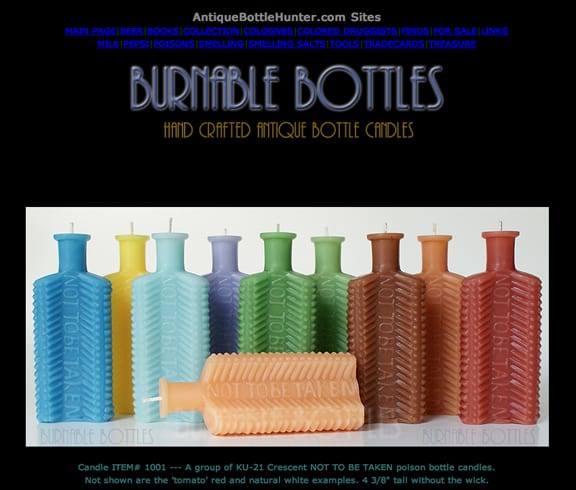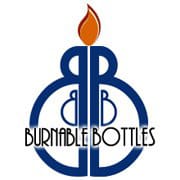 Rick Meech Burchfield (Flaschenjager@aol.com) recently updated his great web site AntiqueBottleHunter.com and added an interesting retail component for Burnable Bottles. I think he has done a fine job here. The photographs are excellent too. Just in time for the holidays! I like the Cloverland Farm milk bottles. Used to get these bottles delivered to our door in Towson, Maryland as a kid. Pretty cool. I know what's going to be in the kids and family stockings this Christmas.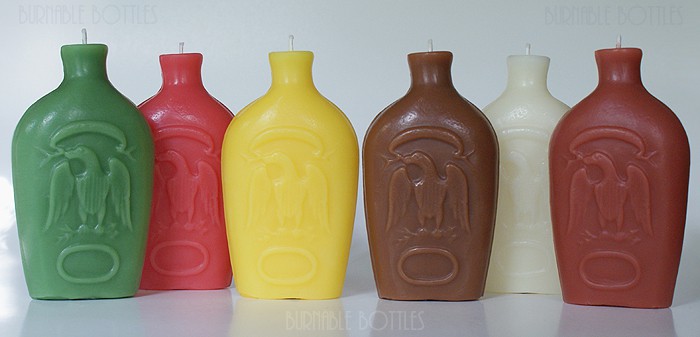 We can make our candles to suit your needs. Large group and multiple orders are available upon request. Turnaround time may take a while, so please contact us well in advance.
These are great for collecting, weddings, Christmas presents, Halloween, gifts for friends and family and the list goes on and on.
Our quality beeswax candles are nice to display or burn. Grab one to display or burn OR get one for burning and another to display.
We use only all natural white beeswax for our candles and it's refined in the USA without any chemical bleaching aids. The beeswax we use to make our candles is suitable for pharmaceutical as well as all food, cosmetic and all personal care product applications.
Many colors are available, plus we offer each variant without dyes in an all natural 'white' beeswax.
Each candle is a representation of a collectible antique bottle. We offer many hard-to-find shapes and sizes of desirable antique glass bottles.
Availability and selection is limited, so order yours today!