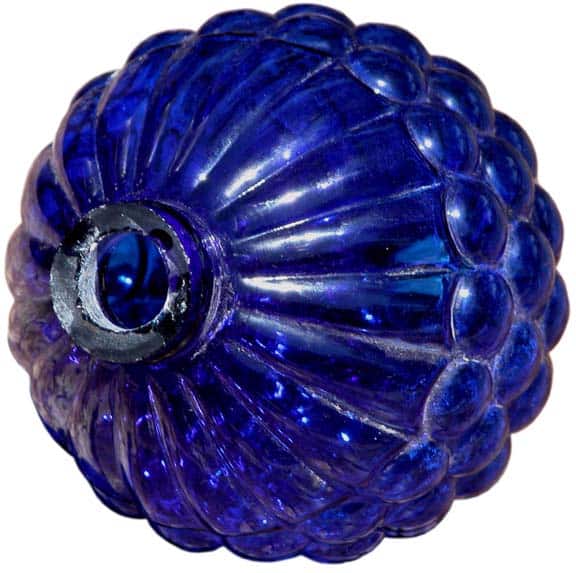 Look at this incredible cobalt blue example of a National Ribbed Grape Lightning Rod Ball! Incoming this AM from Ron and Ann Krupa. Thanks!
Hi:
I noticed in your lightning ball grape grouping (there was) no reference to the cobalt (example). Thought I would tantalize your senses. 18 grapes on the center row, 5 1/2″ long by 4 1/2″ wide with old copper cap remnant.
Ron and Ann (Krupa)
Read More: Lightning Rod Balls – A Few From Our Collection
PS: I really want this color. How many out there Ron? Never seen one before so there can't be many.
* Read Jeff Burkhardt comment at bottom.