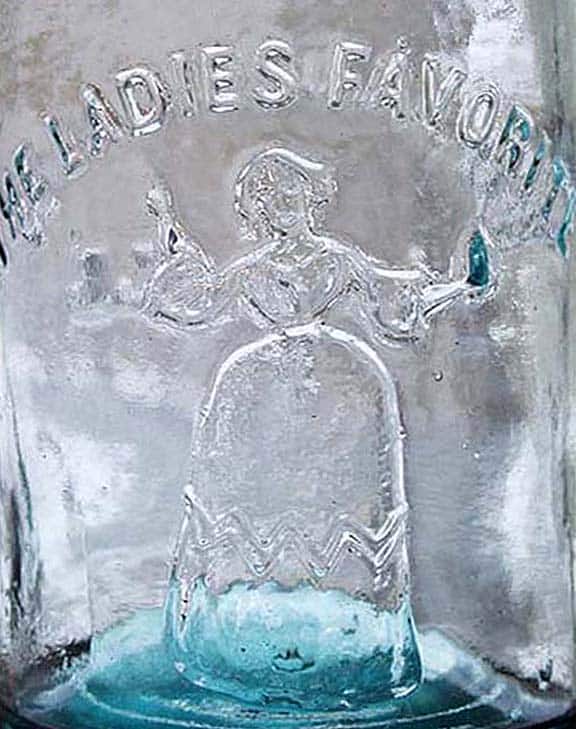 JD Willoughby NY Fruit Jar, Bottle "The Ladies Favorite"
27 August 2012

Did anyone happen to see the "The Ladies Favorite" fruit jar that closed on eBay today? I love that name. Reminds me of the People's Favorite Bitters (Read: Barrel Series – Favorite Bitters & Peoples Favorite Bitters. The pictures on eBay were rather poor. Last time I looked it was around $3,500. Description as follows:
Hello All, Here we have the rarest of Fruit Jars, I have not been able to find even ONE example of this jar. This is not the more common WM. Haller variety. Perhaps it was the one used to display JD Willoughby's invention the patented stopple they designed. It is in great condition with lots of whittling and a dark aqua color it is 6 & 5/8ths inches tall with a 2 inch opening it appears to be a pontil top with very thin glass where it was blown into a mold 2 very small chips less than 1/16 of an inch in the very top of the jar which is in a part that is taller than the the rest of the top "see picture". Great rare find I am sure this is a record breaker. No cracks. Two small white spots inside the glass one in the bottom the other above the L in Willoughby. Do not miss this one it is great!!!!!!!!!!!!!

putnamantiquesexchange
(eBay pictures below)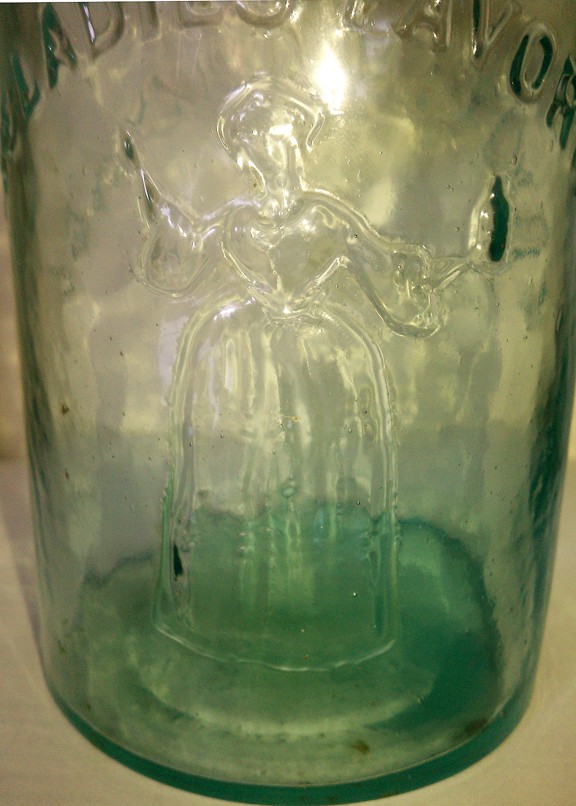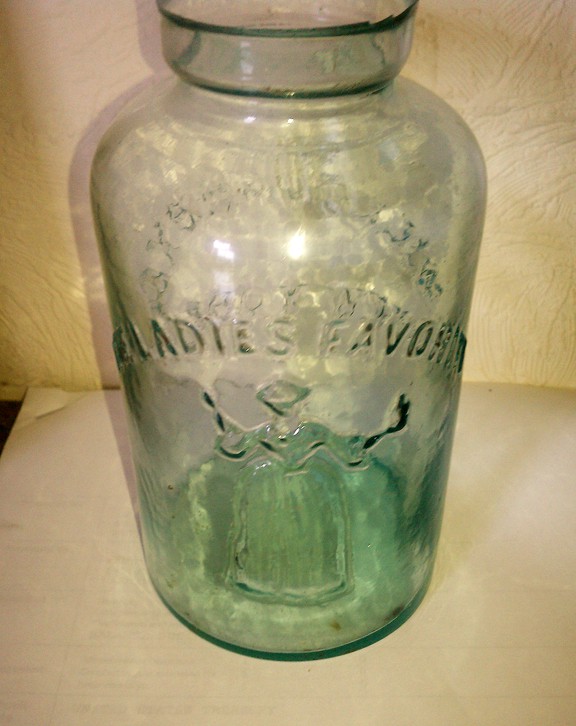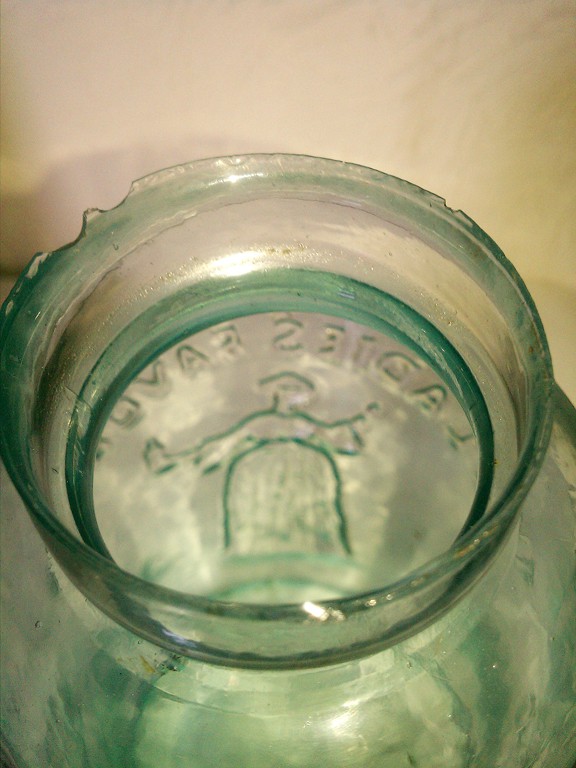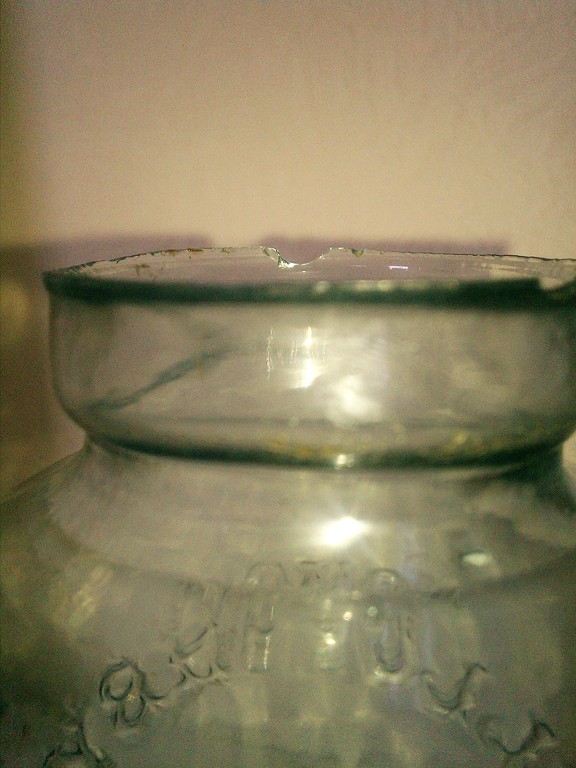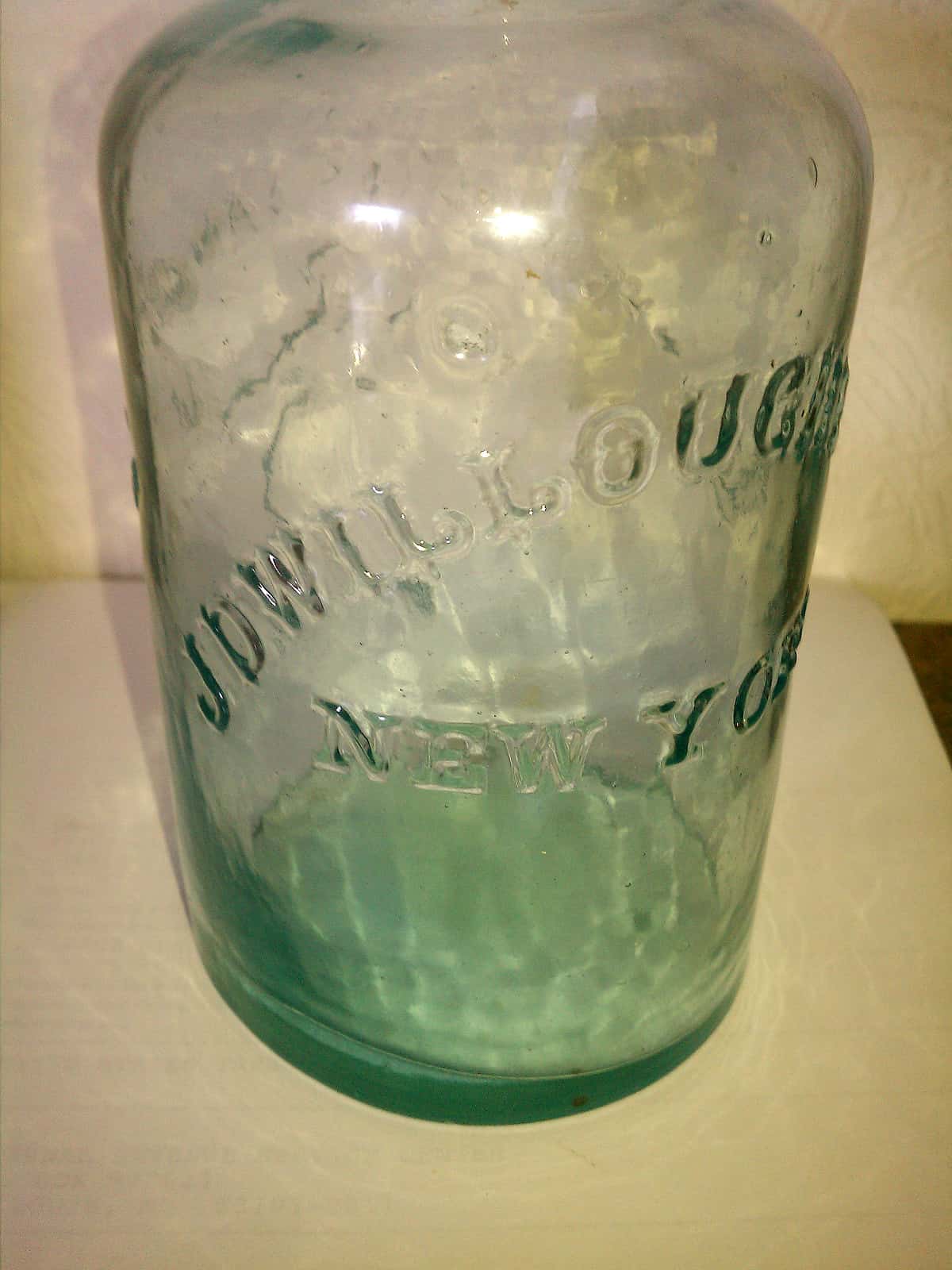 (Below) Did see that Greg Spurgeon with North American Glass had sold a killer similar example in the past. The description and pictures are below.
Wm Haller Carlisle Pa THE LADIES FAVORITE
A fine example in shiny mint condition. Comes with the rare original cast iron 2-inch Willoughby stopple. This quart is one of the most appealing fruit jars created in the 19th century. The best possible example. – North American Glass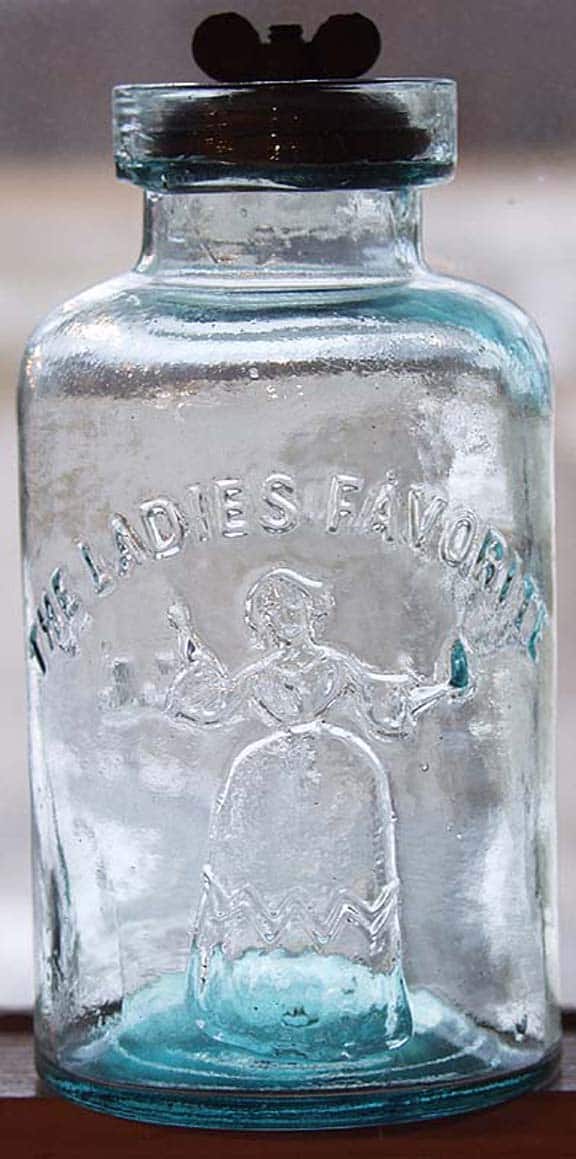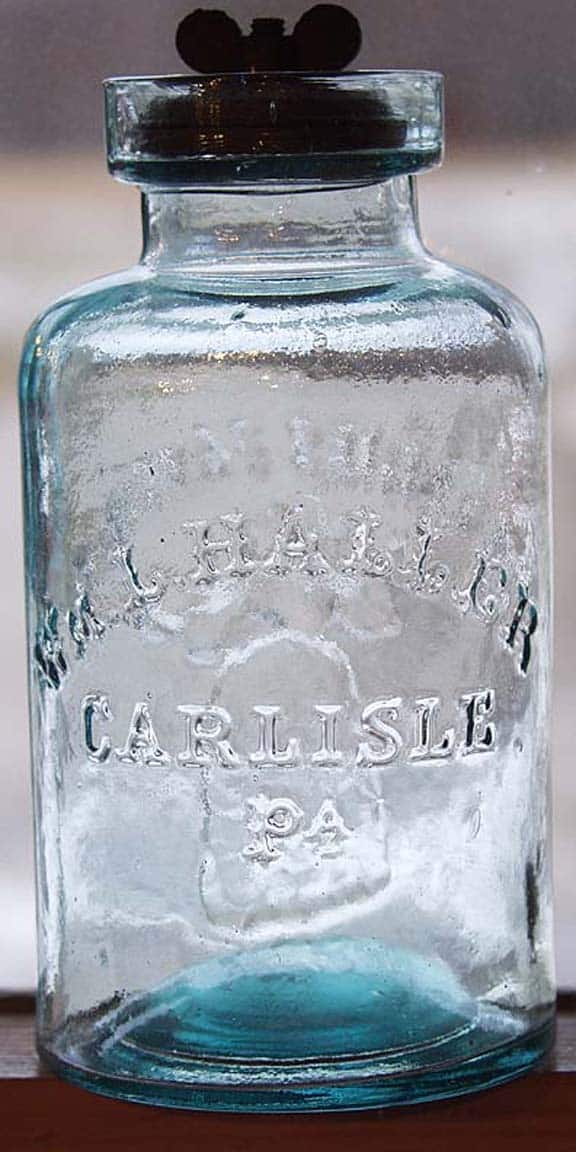 (Below) Pictorial LADIES FAVORITE Wm HALLER Jar
This jar has a repair to the mouth, but what a wonderful & appealing rarity! There is nothing else wrong with the jar….has good embossing, and shiny, whittly, crude glass. This unique example was apparently made for a cork closure, an unlisted closure variant. As opposed to the usual Willoughby stopple finish, the jar was finished with a thin-walled mouth. The repair takes in about 1/3 of the mouth finish. With the lip repair, you can own this example for a fraction of the usual cost. – North American Glass