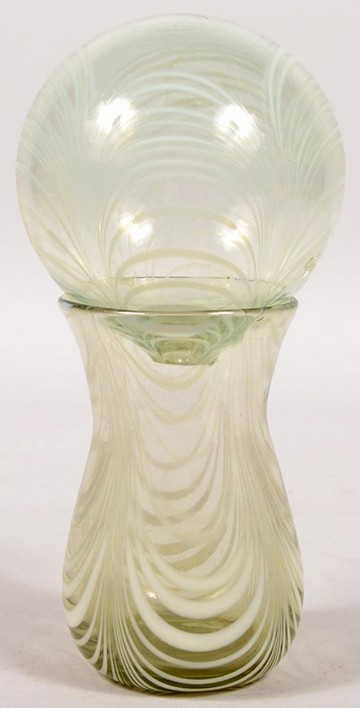 I will be the first to tell you, I am out of my area of specialization in many cases when I post about glass but still very willing to learn from some of the glass authorities who continually post great pieces of Early American Glass on various web sites and facebook. My question here is…
Why are glass balls on Early American Glass pieces?
I suspect it is primarily aesthetic, in that the forms of the combined pieces are pleasing to the eye. For practical reasons, the balls may have protected the contents from insects or spoiling. In many cases there are Witch Balls that were set atop a vase or pitcher because where else can you lay a glass ball without worrying about it rolling off a table?
Read more: Witch Balls – Warding Off Evil Spirits