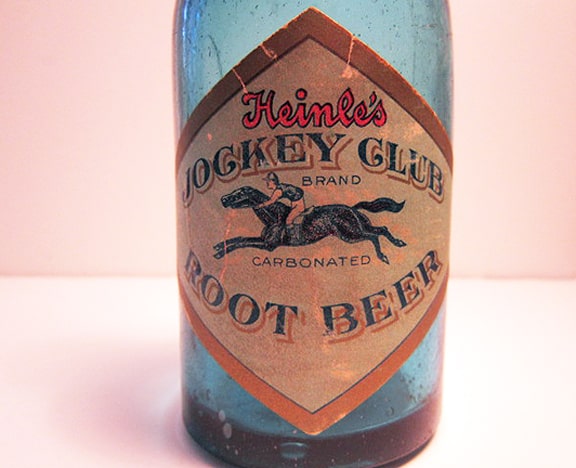 Hello Ferdinand,
I enjoyed your recent post on the London Jockey Clubhouse Gins (Read Further: London Jockey Club House Gin) as they are one of my favorite bottles.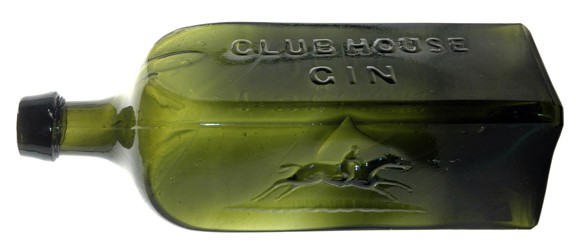 I thought you might be interested in seeing a labeled root beer that has the same logo. I bought from a gentleman in Scott Bar California. He had bought from an estate sale in Seattle Washington. The bottle looks 70's to me but the embossed Heinle roots beers I have seen look to be turn of the century.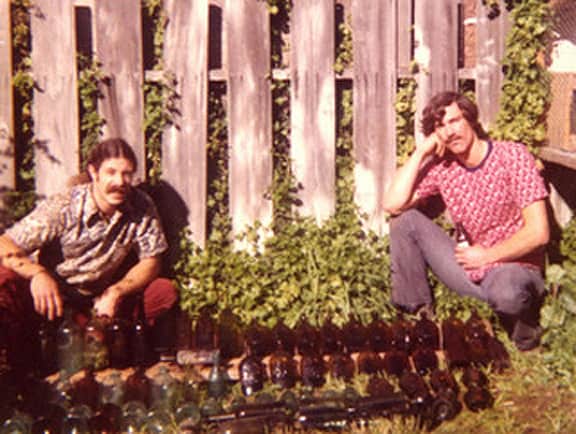 Also I read with interest your reference to the Wilson book eluding to the Clubhouse gins being made into the 1870's. There was famous dig in Santa Cruz California in the early 1970's in which many Cutter Flasks were found. I saw some of the bottles and I "think" there were a couple of London Jockey's found in this 1870's dig. My memory is not the best but I remember the Jockey's being a straight amber and sick glass nothing like we are used to seeing in that bottle.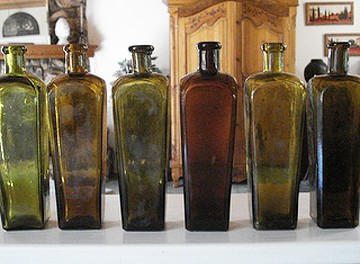 In addition I talked to a southern California collector who said that he had dug two unembossed western gins that had labels and were London Jockey Clubhouse Gins with the horse and rider logo. The unembossed western gins look to be 1870's to me and I have also been told that one was seen with a partial label that showed the bottle to be a Jesse Moore Bitters? The southern California collector was going to email me a picture of the labeled gins he dug but as yet has not done so.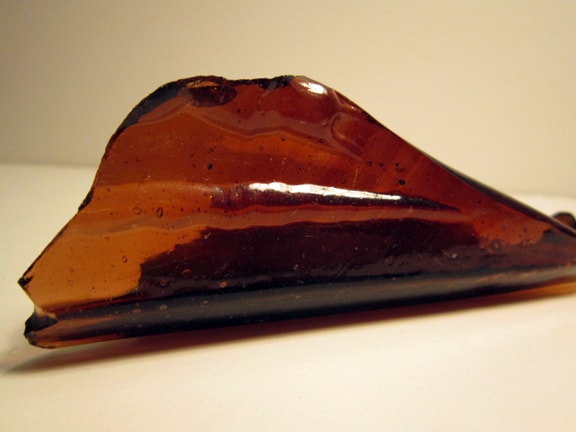 One last thing another Santa Cruz digger showed a piece of a Puce London Jockey he found in a hill side dump, wouldn't that make your day. Anyway nothing but rumor but I hope you enjoy the pictures.
Steve Mello