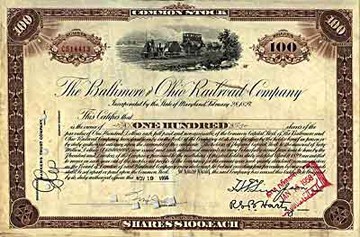 From Houston it is usually quite a distance to one of the major antique bottle shows on the East and West coasts. For this reason, I typically plan my weekend around a bottle show with museum tours, sightseeing and business.
This past weekend, prior to the Baltimore Antique Bottle Show (read A Salute to the Baltimore Antique Bottle Show) Elizabeth and I, along with Jerry and Helen Forbes from Carmel, California had the opportunity to visit the Baltimore & Ohio Railroad Museum in downtown Baltimore on the Friday before the show. This is one of my all-time favorite museums to visit. I am also from Baltimore which gives me some pride. It was fun to see some of the early equipment and locomotives that are replicated on early American Historical Flasks.
My point with the museum tour is that it is really fun to 'build' your visit around other historical attractions to make a complete weekend. On the same Friday, we were also able to see the famous Washington Monument (read The Washington Monument – Baltimore) in Mt. Vernon Place in Baltimore. This monument is represented on a number of early American glass pieces. Completing our Friday, was a tour of the great Geppi's Entertainment Museum in Camden Yards.