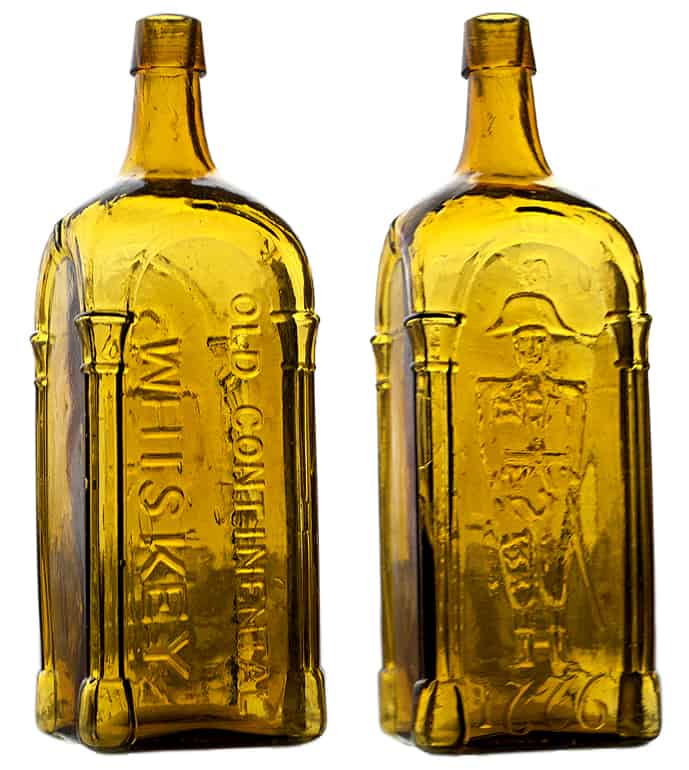 Old Continental Whiskey – One Spectacular Bottle
02 February 2012 (R•110115) (R•022319)

Recently I was provided the advertisement (below) from Eric McGuire for the CAMPBELL & SEAMAN NEW YORK post I recently did. The ad is for The Old Continental Whiskey, for sale by Campbell & Seaman, 404 Fourth Avenue, New York and is dated 15 August 1859 from the Charleston Mercury (Charleston, South Carolina).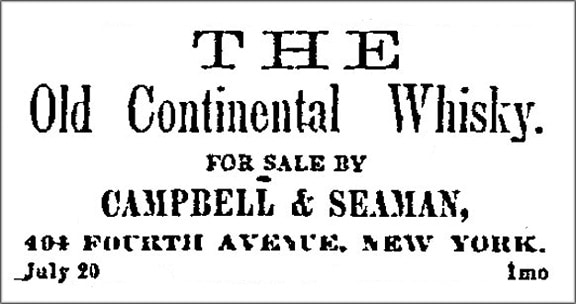 The Old Continental Whiskey is one spectacular bottle.
This resulted in more information linking the CAMPBELL & SEAMAN NEW YORK square to the OLD CONTINENTAL WHISKY (WHISKEY), one of my favorite bottles.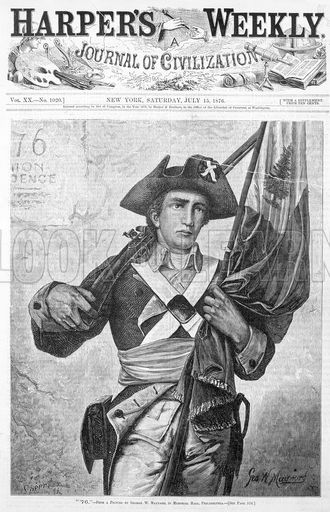 Without a doubt, the OLD CONTINENTAL WHISKEY is one of the most stunning, beautiful and spectacular bottles ever produced in a square form. With the embossed continental soldier, columned corners and arched panels, the Old Continental could be the centerpiece of any collection. I missed an opportunity to obtain this bottle back around 2005 and regret not snagging it. That example now resides in the Sandor Fuss collection in Denver, Colorado. I have posted a few pictures below that Ed and Kathy Gray took of Sandor's bottle. You can always identify the Gray's remarkable photography.
Read further: Look at this CAMPBELL & SEAMAN NEW YORK on eBay – WOW