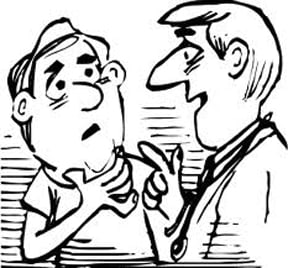 Jeff (Froggy) Burkhardt found this on www.Historicalglass.com and sent our way…Thanks Jeff!
 1. Although supply and demand is a factor, and record prices may be set, don't think that money can consistantly buy the best specimens. Courtesy and patience can buy better.
2. With virtues intact, be ready!! He who "hesitates" has lost it to his neighbor.
3. Don't "kiss & tell" – be generous, but caution is advised. A rival collector is born every minute.
4. Don't quote prices unless you are directly selling something. Again, you are giving away info that could directly affect you and the market, and, if buying – you could be held liable.
5. Don't seek numbers, seek quality!
6. Don't let envy keep you from enjoying or studying another's collection or recent acquisition.
7. Don't believe all you hear – investigate.
8. Don't call everything that you cannot classify "not right." Spanish, Continental, English, etc… Comparison of specimens and time will change your opinion.
9. Most antiques dealers depend upon locality for their rarity – be aware that your opinion may be very local.
10. Don't pick up creamers or pitchers by the handle alone, you will insist "It was mint when I bought it, I didn't see a crack, did you?" Don't subject your old glass to very hot or cold water in washing. I once had a rare tumbler explode in my hand, enough said.
11. Don't be a "pack rat." By exchange and sale of specimens you will improve your own collection and if you help some one else to get what he or she wants it will come back to you ten-fold in unexpected moments.
12. Old stories, old glass, and old friends is a combination worth living for. A colorful collection of people is the key to enjoying a collection of colorful glass!!