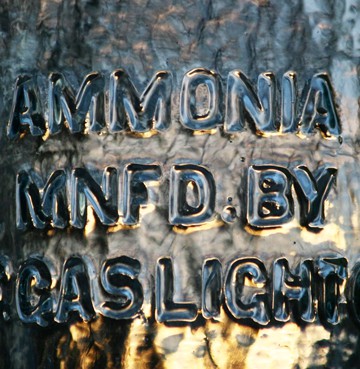 Incoming question from Mike George:
Hey Ferd,
Hope all is well my friend!
I need a little assistance on this Western bottle. It is a BRIGHT lemon yellow ammonia! I have seen some of them sell for pretty good money, but I am not sure where this one should be priced or who the collectors are. As for condition… I don't think you could ever find one better. This one would be fuss-proof!  🙂 It does have a small birdswing on the side that is not distracting at all… and provides some interesting character!
Thanks for your advice! See ya soon.
Mike
[PRG] Mike…great bottle. Love San Francisco glass. Check out a previus post
Note: Visit Mikes web site BottleShow.com