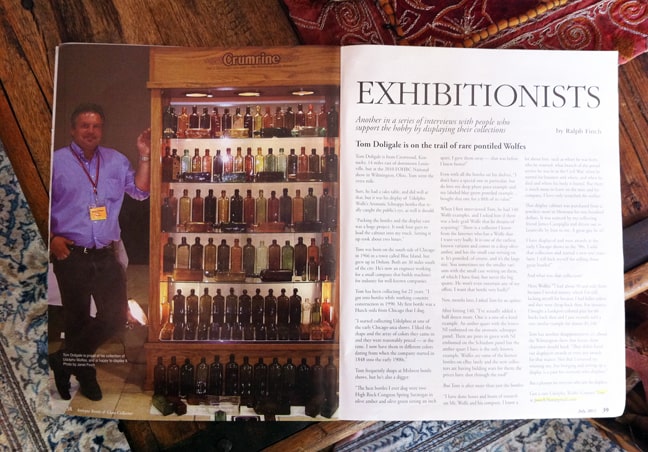 In case you missed it, Ralph Finch did a nice two (2) page spread in the latest July 2011 Antique Bottle & Glass Collector titled EXHIBITIONISTS, Tom Doligale is on the trail of rare pontiled Wolfes. The photo was taken by Janet Finch (see above). To subscribe to AB&GC (click here).
Anyway, I wanted more pictures! I had seen his display at the 2010 Wilmington, Ohio FOHBC National and was knocked over. Well… Tom sends me like a hundred or so killer pictures. Wow!!! this was tough…I picked a few of my favorites as far as dramatic photography and posted below…Tom will definitely be represented in the FOHBC Virtual Museum project (click here)
Congratulations Tom…this is an incredible collection. Well done photographs too!