From New England glass collector Michael George:
Visit Mike's Web Site BottleShow.com
The Willington Glass Works in CT was in business for an astounding 57 years from 1815-1872. The earlier production was most earthy tone olive and olive-amber colors. Here are 3 earlier pieces, all appear to have been made from the same dip mold and have very similar pontil scars.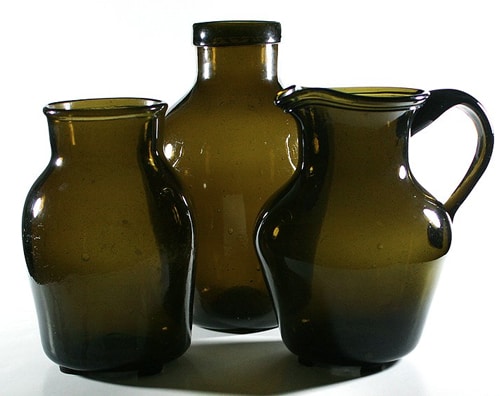 Later Willington products offered a wider range of colors… here are 4 Willington quart flasks in very diverse colors.