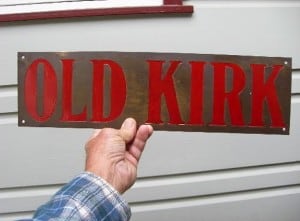 Michael Dolcini is an interesting character. To me, he seems to know just about everything, and has 'been there and done-it' with western bottles and glass. He passes off his knowledge in a very unassuming and casual way that always makes me smile and think 'now how did he know that'?
Mike has been around awhile, participated in many important digs and has collected just about everything western at one time or another. I thought I would post a few of the advertising pieces Mike has written about in the past few years over at Western Glob Top Whiskies and more recently on facebook.
---
Read more: How many other "Buggers" are out there these days?