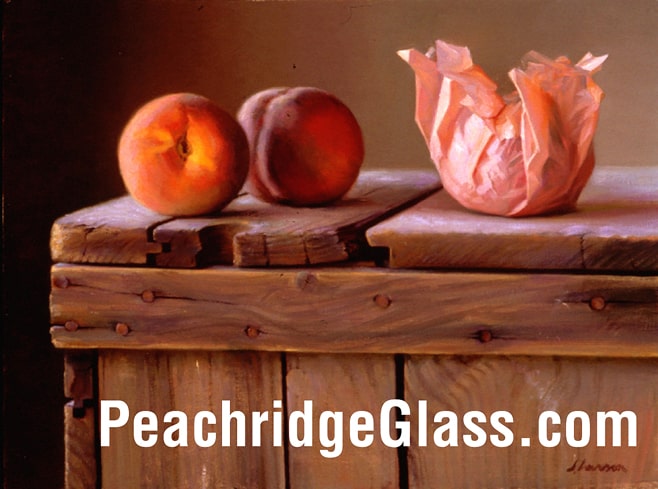 This site is presented and hosted by Ferdinand and Elizabeth Meyer. We hope to share our passion for collecting and dealing in Early American Antique Bottles and Glass. Please contact us for any information and or bottle and glass news for post consideration. I am also looking for guest authors as I shift to the Virtual Museum project. Thanks!
---
Telliers Herb Bitters – Established 1834
Here is a cool bitters square that I have heard about and seen on eBay before though I do not have an example in my collection. This looks like a pretty decent example. This brand is not to be confused with the Theller's Stomach Bitters which I do have on my shelf. Read: Labeled Theller's Bitters Lady's Leg – New York. There is also a Theller's Stomach Bitters square. See picture below.

---
2015 Chattanooga National – Mallory and her Pictures
The recent FOHBC Chattanooga National was just too short. As I look through some of the pictures taken by our show photographer Mallory Boyle, I really understand that there were so many different types of antique bottles, jars, jugs and everything else on dealer tables. Hopefully one of these years I can visit each table. Visit FOHBC.org
---
The collection of the late Rusty Frye of Meridian, Mississippi

Glass Works Auctions is proud to announce the collection of the late Rusty Frye
of Meridian, Mississippi. Rusty specialized in the collecting of soda and mineral water bottles from the Southern United States. In his 35 years of collecting, Rusty amassed over 900 bottles, the largest collection of this type bottle ever assembled, and includes most all of the great southern rarities. Due to its size, this iconic collection will be offered in three auctions with each auction having an equal number of bottles from each state. A full color catalog picturing all the bottles is available for $30.00 and will ultimately become an important reference work on the subject of Southern sodas and mineral water bottles. Closing dates are as follows: Session I: closes September 21st, 2015 @ 10PM (EST) Session II: closes November 23rd, 2015 Session III: closes January 18th, 2016.
Visit Auction
---
Top Saratoga "Wanted" list Update

Good morning, I read your comments regarding the "Union Spring" that recently sold at auction for 6K and your thoughts about the original Saratoga "Wanted" List. Attached find Bernie Puckhaber's Saratoga "Wanted" list dated 1973, and my "preferred" list for 2015. Enjoy and see you in Chattanooga. Neil A. Moore

---
2015 Chattanooga National – Rolling Thunder Auction Report
One of the signature events of any national antique bottle show is the Federation auction. This year it was no different. Step back a year and a half or so ago, and we were in a situation where Glass Works Auctions auctioneer Jim Hagenbuch passed on his opportunity to be our southern auctioneer in Chattanooga. He had been doing our auctions for a number of years and felt it was time to move on. John Joiner and Jack Hewitt, thinking quick, immediately suggested that we consider Jim Daniel of Daniel Auction Company from Sylvester, Georgia. Zoom forward to Saturday night and presto, we had one of the finest auctions ever. Jim and Pattey Daniel are professional yet have that southern charm that made this event distinctive. 144 lots were hammered down, some going low, but a number far exceeding the estimates. Read @ FOHBC.org
---
Gilbert's Sarsaparilla Bitters

–

Enosburgh Falls, Vermont
If you read my most recent post about Dr. Gilbert's Rock and Rye Stomach Bitters (Read: Dr. Gilbert's Rock and Rye Stomach Bitters), you saw that I was going to investigate to see if there was a relationship to Gilbert's Sarsaparilla Bitters from Enosburg Falls, Vermont. Actually, if you read historical and current information, Enosburgh is also spelled 'Enosburg'. Kind of like Pittsburgh and Pittsburg. Unfortunately, I can not find the "Gilbert's" link that I mentioned above, but I was able to find out a little…

---
Dr. Gilbert's Rock and Rye Stomach Bitters
Gary Beatty (FOHBC Treasurer), pulled me aside during the show and took me to his table where he pulled out a box from beneath. I knew it had to be something great as Gary has a keen eye for bitters. He pulls out a killer, probably the best I have ever seen, Russ' St. Domingo Bitters in a spectacular green that was whittled to death. Next he pulls out the taller variant of a Dr. Gilbert's Rock and Rye Bitters in blue-green. These two bottles commanded a quick picture or two as the Rock and Rye example recently moved from the Howard Crowe collection to the Beatty Collection.

---
2015 Chattanooga National – The Children's Bottle Grab Bags
Federation Co-Chairs John Joiner and Jack Hewitt had a great idea to engage future young collectors at the Chattanooga National. What child does not like to get a surprise present? Lined up beyond the Federation registration tables, outside of Hall A at the Chattanooga Convention Center, were boxes with dozens of bags containing antique bottles that John and Jack donated to the effort. These fellows had used the concept at their Atlanta Antique Bottle Show with grand success and tried it again here on a larger scale. The whole process was a resounding success as many children left with a gift that hopefully opened their eyes a litter wider to our great hobby. You will see this again in Sacramento and Springfield, I hope. Read @ FOHBC.org
---
Chattanooga National Bitters Spotting
As busy as I was at the FOHBC 2015 Chattanooga National Antique Bottle Show, I certainly had the opportunity to see some nice bitters on the floor, under the tables and in the displays and auction. I thought I would lasso a few for your enjoyment. Many of these were southern bitters as this was our Southern Region show.

---
2015 Chattanooga National – The Crowd
Mallory Boyle, our FOHBC professional photographer for the 2015 Chattanooga National, provided hundreds of images of all of the events and tables of bottles. She also took some rather nice pictures of people at the show that we thought we would share. Mallory is from Dallas, Georgia. Please help out with any pictures where identification has been requested. Send to fmeyer@fohbc.org. READ @ FOHBC.org
---
Next on the Radar: Downieville Antique Bottle Show
NEXT ON THE RADAR: Downieville Bottle Show by plane or horse – 12 September 2015 (Saturday) Downieville, California – 24th Downieville Antique Bottles and Collectibles Show and Sale at the Downieville School Gym, Main and School Street, Downieville California 95936, Saturday 10:00 am to 3:00 pm, Early admission: Saturday 8:00 am to 10:00 am, Dealers can drop off their wares on Friday September 11th from 3:00 pm to 5:00 pm at the school gym, Early lookers $10, show admission after 10:00 am FREE, Downieville Bottle Group, westernbitters.com, Contact: Rick & Cherry Simi, Show Chairman, PO Box 115 433 Main Street, Downieville California 95936, 530.289.3659, ricksimi@att.net FOHBC Member Club.
Rick & Cherry Simi, Show Chairs, presented me with the cap above last year in honor of our (Coco and moi) visit to this cool show and locale.
---
2015 Chattanooga National – The FOHBC Virtual Museum Table
Positioned in a prominent position within the Chattanooga Convention Center Hall A was the FOHBC Virtual Museum table. You could not miss this area with the large Virtual Museum logo banner calling for your attention. You could also not miss Alan and Elaine DeMaison from Painesville, Ohio who staffed the table the entire weekend. Alan is on the Board of Directors. They both introduced our excellent new Virtual Museum video produced by Federation member Steven Libbey from … Read @ FOHBC.org
---
2015 Chattanooga National – The FOHBC Banquet & Awards
The traditional cocktail party preceded the FOHBC Awards Banquet and as usual, was the place to rub shoulders, bend your elbow and catch up with your bottle friends from across the country. At 5:15 pm the ballroom doors opened to the music from Glenn Millers Chattanooga Choo-Choo. A great way to start the banquet. Seating was prompt and initial introductions and announcements were made by the show organizers and Federation president. Read at FOHBC.org
---
2015 Chattanooga National – FOHBC Board Meeting
With a strong turnout, as most of the 19 board members were present, the board meeting ran smoothly and four hours were up in a blink, it seemed. Our conference line was available for board members who could not make the trip. We started off with a full report on the Chattanooga Show with co-chairs John Joiner an Jack Hewitt and moved on to the 2016 National Antique Bottle Convention & Expo in Sacramento, Calif. Eric McGuire, Western Region Director, gave an update here. From there we moved to the 2017 National Antique Bottle Convention & Expo in Springfield, Mass. Co-Chair Jim Bender gave an … READ at FOHBC.org
---
2015 Chattanooga National – The Displays
Exceeding all expectations this year were the wonderful displays presented along the left wall of Convention Center Hall A. Upon entering the Hall you could not miss this area as it was so eloquently presented by our display coordinator, Tom Lines from Birmingham, Alabama. This year we had black backdrop curtains in back of the displays plus white curtained tables that were protected by stanchions. Comments were overwhelmingly favorable from all who took the time to visit and take in the majesty of each presentation. Read @ FOHBC.org
---
2015 Chattanooga National – FOHBC Membership Breakfast Meeting
This was the first time that we had our annual FOHBC Membership Meeting in a breakfast format. Traditionally held on Friday afternoon, after the FOHBC Board meeting, we had noticed year after year, that the meeting was poorly attended. It wasn't a big stretch to think that this was prior to many members arriving in town, and if they were in town, maybe they were sightseeing. We all know that if you have food, more will attend. Well, that was exactly our thought so we changed the meeting to 7:30 am and invited our members at 7:00 am for an "American Dream Breakfast" which consisted of sliced seasonal fruit, assorted breakfast breads, fluffy scrambled eggs, bacon, sausage, cottage fried potatoes with peppers and onions and coffee, juices etc. Read @ FOHBC.org
---
September – October 2015 BOTTLES and EXTRAS delivered to printer yesterday
After an exhaustive period of days after the 2015 Chattanooga National, the September – October 2015 issue of BOTTLES and EXTRAS was delivered to the printer yesterday. This includes a 21 page feature article on the Chattanooga National. The show was a few days later this year and the printer deadline loomed throughout the show. With teamwork, the issue is complete. Look for these articles too, In the Footsteps of New Jersey Glass Blowers by Eric McGuire, Digging with Jackie Kracker, The Coal Country Bottle Mines by Rick Wiener, A. P. Simms: "In" and "Outsted:" in Mississippi by Jack Sullivan, Everything's Better with Bitterquelle by Ken Previtali and Charles Gardner Gets a 'Love Token' by Scott Grandstaff. Become a FOHBC Member
---
2015 Chattanooga National – Battle of Chattanooga Results

The much anticipated Battle of Chattanooga bottle competition, which was coordinated and emceed by Mike Newman (Martinez, Ga.) was as exciting as can be, that is if you are a hard core bottle collector who likes seeing the best of the best. Some of these bottles you may never see again so it was exciting to get close and review the examples in the Federation light box and on screen as filmed and projected by Chip Cable from McMurray, Pennsylvania. Bob Riddick and Mark White, both from Lexington, South Carolina did a great job in checking in the bottles from all of the registrants as well as assuring their safe return. Chip Brewer from Charleston, South Carolina was the primary person in charge of carrying the bottles from station to station. Jack Hewitt also helped with this job.
READ @ FOHBC.org
---
Back to our Roots: Sacramento – Dealer Tables Selling Like Pancakes

Please read carefully.

We sold 20% of available tables the first week. If you want to sell at the biggest event of 2016 and in the west for many years, move on this now. Of course you can always be an Early Admission or General Admission participant. Dealers, Early Admission and Displayers are invited to the American Bottle Auctions and Peachridge Glass "Generals House Reception" before the "Sacramento Shootout". Be there or be square. Contracts and Info
---
FOHBC 2016 Sacramento National Antique Bottle Convention & Expo

CONTRACTS ONLINE. Table sales start now!

The Western Region of the Federation of Historical Bottle Collectors (FOHBC) would like to extend you a warm welcome to our 2016 FOHBC National Antique Bottle Convention & Expo in Sacramento, California. Sacramento, in 1969, was the birthplace of the Federation of Historical Bottle Clubs, later named the Federation of Historical Bottle Collectors. The national show is open to all persons regardless if you are a Federation member or not. Memberships will be available throughout the event which we strongly encourage. INFORMATION
---
Tyler's Standard American Bitters – New Haven, CT
Ferd, Here you go (see below). This is one of my favorite trade cards. I love the graphics and the patriotic symbols. It is a centerpiece of my collection. I know it goes with a great bottle. Can hardly wait to see what history you are able to uncover. Have a great day – Joe

---
2015 Reno Antique Bottle Show and Sale
Ferd, Just a few photos from the Reno Antique Bottle Show and Sale held last weekend. The doors just opened and the upcoming 2016 Sacramento Convention co-chair, Beverley Siri (pictured below), is elected to hold down the fort while husband, Richard Siri, is out "hunting". The venue was the always great Grand Sierra Hotel & Resort, the site of the 2006 National Antique Bottle Show, in Reno, Nevada. READ MORE
---
Shupp's Grove 2015 Bottle Show
The 2015 Shupp's Grove Bottle Show has come and gone. Linda (pictured below) and I have attended the show for many years along with Jim and Val Berry. We always enjoy the outside style show which allows dealers and friends to sell and visit right up to dark. A lot of dealers including us camp right at the show behind our tables. It makes for a lot of fun. That is, until your air mattress fails to stay blown up. This year was one of those years for us. Linda ended up in the front seat of the van and I slept on the floor of the van. I clearly am not as young as I used to be. Neither is my back! READ MORE
---
The Mike Dickman Collection
Hi Ferd, I had a friend snap photographs of some of my bottles (I don't own a camera), and I thought I'd share. Feel free to post the photos on your Peachridge Glass site if you think they might be of interest. It's certainly not the most spectacular collection in any way, shape or form, but each one of my bottles holds special, unique memories of the person from whom I got it, and where and when. We love our glass bottles, but it's the people who truly make the hobby what it is. Hope to see you in Chattanooga!

---
Really glad I made it to the 2015 Houston Antique Bottle Show
As I sit here around dinner time in Greenville, South Carolina, on this fine Sunday evening, I am reflecting on the great time I had at the 2015 Houston Antique Bottle Show yesterday. I had just come home on Friday to Houston and feared I would never have enough time to get ready to set up at the show. I did miss set-up and early admission on Friday night though.

---
The Earl J. Arnold Advertising Card Collection 1885
Hello, I refer to Peachridge on more than one occasion in the collection announced below. I just came across a link on page 65 while working on my index and thought you might be interested. Now that I think of it, I think I'll link to Peachridge in the index, too. You have great info! Here's the "official announcement" of my still unfinished blog/book: 
The Earl J. Arnold Advertising Card Collection 1885 is online– all 194 pages of it –and ready for you to enjoy post by post. According to the author, there are over 1000 trade cards in the collection. Each page of the scrapbook was designed by Emma Jane (Bailey) Arnold to keep her four children occupied after the death of their Civil War veteran father. The online version expands on the original work with additional materials about the products, manufacturers and locations publicized by the cards. For more information about the collection, visit The Earl J. Arnold Advertising Card Collection 1885 – Jeff Diver
VISIT
---
Dr. McTaggart's Liver Bitters – Bridgeton, NJ
Here is a bottle sitting long on one of my bitters shelves that hardly gets a notice though it probably should. There is only one known example of the Dr. McTaggart's Liver Bitters from Bridgeton, New Jersey. The Ring and Ham Bitters Bottles listing states; "Only known example was found in a home of a New Jersey glass blower who worked at the Wheaton Glass Works around 1900. Possibly a unique test piece." Now that is interesting.

---
What is Boonekamp?
As a bitters collector, I often wondered what Boonekamp meant? In the early years of collecting, I thought is was a brand but later realized that many brands of bitters used Boonekamp in their name. Boonekamp is actually a generic name for a bitter spirit or style of stomach bitters. In Bitters Bottles by Carlyn Ring and W. C. Ham, there are at least twenty Boonekamp listings including a few with proprietors as noted …

---
Dr. Huntington's Golden Tonic Bitters

–

Portland, Maine
Hi Ferd, here is my latest addition to "Beatty's Bitters Ranch" I sure think it is a beauty. Norm Heckler is confident it was blown at a Stoddard Glass House. Thought you might like to put it in the "Daily Dose" along with a picture of yours. To me a bitters that has Dr. embossed on it along with the town and state is as good as it gets. I think it's a killer what do you think.

---
Oliver O. Woodman's Sarsaparilla – Vicksburg, Mississippi

Here is gets a bit juicy. Apparently his wife Caroline or Carrie had some health problems, or so Oliver O. Woodman thought or said, so he basically takes her on a trip to Europe and leaves her in Paris. That was a mistake as her heart and purse seem to have been taken by a Frenchman she met named Gardner. Here Woodman comments about the episode, "A Mr. Gardner Furniss of this City has been engaged in an intrigue with my wife and by means of drugged wine has obtained chriminal [sic] intercourse with her. And by threatening to take my life and to expose her obtained a large amount of money from her."

---
Dr. Emanuel's Sarsaparilla – Vicksburg

Hi, I have this bottle that I bought with an old collection. It is embossed, "Dr. Emanuel's Sarsaparilla, Vicksburg". It is shaped like a "Swaim's Panacea", and it is open pontil. Can you give me any information on it? I showed it to some Mississippi guys at the Jacksonville show, and none got too excited about it, but they wanted to buy it. A friend of mine who knows bottles well said he has never seen the bottle. Thanks, Gene from Louisiana

---
Dr. Owen's European Life Bitters – Detroit

Let's take a moment and look at the Dr. Owen's European Life Bitters from Detroit, Michigan. This is a pretty old bitters bottle with a rough pontil. We may be talking about John Owen here who was also one of the supporting characters in a recent post for the Diamond B Stomach Bitters from Detroit. We could also be talking about John G. Owen. Both options are explored below without conclusion.

---
Lone Star Stomach Bitters – New Orleans
Here is another super bitters that made an exciting appearance at the recent American Glass Gallery Auction 14 by John Pastor. Let's do a little digging on the J. Dreyfus (Crescent Moon and Star) bitters bottle, as the auction house calls it, from New Orleans. We will actually find out that it is a Lone Star Stomach Bitters bottle. With that name it wants to be a Texas bottle! The word "Bitters" is not embossed on the bottle.

---
Ponce De Leon Bitters – George Jefferson Howard and the Coca-Cola Connection
Here another great bitters square that John Pastor has in his current American Glass Gallery Auction 14 which is now online. The picture at the top of the post is from the auction. This folks, is the #7 top Georgia bottle (see list below). Juan Ponce de León (1474 – July 1521) of course, is associated with the legend of the Fountain of Youth, reputed to be in Florida. He was a Spanish explorer and conquistador and became the first Governor of Puerto Rico by appointment of the Spanish crown. He led the first European expedition to Florida, which he named.

---
Diamond's Improved Swedish Blood Bitters – Buffalo, New York
Well, I suppose I had to go here now that I posted on the Diamond B Stomach Bitters that referenced the Diamond "M" Bitters. What's another diamond when you're having fun? This time we are going to look at the Diamond's Blood Bitters from Buffalo, New York which was put out by Charles A. Diamond. I guess he felt like he had to improve on the product so he also was the proprietor of Diamond's Improved Swedish Blood Bitters. Maybe he married a Swedish lass?

---
Diamond B Stomach Bitters – Detroit Michigan
John Pastor has this pretty decent Diamond B Stomach Bitters (pictured above) from Detroit, Michigan in his present American Glass Gallery Auction 14. The bottle is embossed "DIAMOND STOMACH BITTERS DETROIT MICH" with a "B" inside of a diamond. John states that it is an extremely rare bitters and that the auction example was discovered in a box of junk at a small auction in Toledo. He also states that "it appears that only one, perhaps two, other examples have been offered at auction in more than 20 years!"

---
Dr. Lamot's Botanic Bitters – Where are you from?
John Pastor has a rare Dr. Lamot's Botanic Bitters square in his current American Glass Gallery Auction #14. I thought I would take a moment to capture the pictures as the example is pretty fine with a sticker from the Dan Murphy collection. I am also fortunate to have an example myself and it is also pictured. What is interesting here is there is a lonely listing in Bitters Bottles Supplement for a labeled Dr. Lamot's Botanic Bitters in the form of an amber, 1/2 pint strap sided flask with an applied mouth. And no, I do not have a picture…darn!

---
New Fruit Jar Book Available
Dear Collector- We're sending this message on behalf of the publisher of the 2016 Fruit Jar Annual……Jerry McCann. The all-new reference book is now available for immediate shipment to customers of North American Glass. Softbound, spiral bound with 392 easy-to-read pages, with many jar photographs, drawings and period ads. For more information, and to order your copy of the book, please visit our website.
---
2017 National Antique Bottle Convention & Expo

For Immediate Release: FOHBC in Springfield, Mass in 2017! Northeast Region: Some things are worth waiting for. This is one of those things… The Federation of Historical Bottle Collectors (FOHBC) is proud to announce that the FOHBC National Antique Bottle Convention & Expo for 2017 will take place in Springfield, Massachusetts. Commencing Thursday, August 3rd, 2017, the MassMutal Center of Springfield Mass. will be the site of a historical bottle and glass experience you will remember for years to come.
READ MORE
---