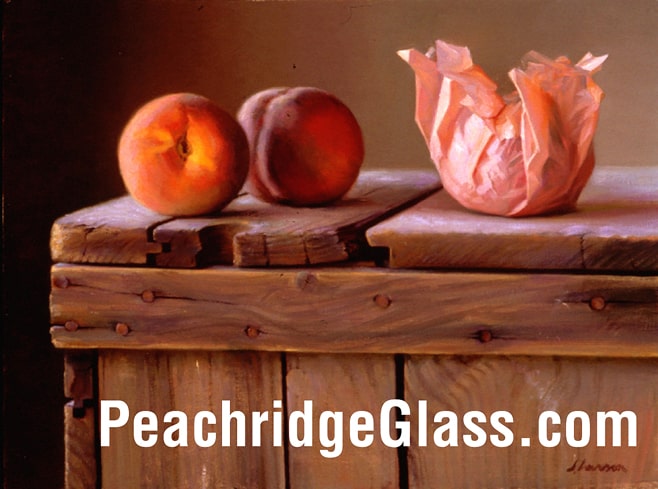 This site is presented and hosted by Ferdinand and Elizabeth Meyer. We hope to share our passion for collecting and dealing in Early American Antique Bottles and Glass. Please contact us for any information and or bottle and glass news for post consideration. I am also looking for guest authors as I shift to the Virtual Museum project. Thanks!
---

---
Open-Wire Insulator Services Auction Open
Open-Wire Insulator Service's Auction 29 is now open for bidding. This is one of our signature Fast Track auctions, offering 50 quality items only. Featured for this auction is a one-of-a-kind Locke insulator in a fiery opalescent, a rarely seen Combination Safety and an eared 'Pluto'. In an effort to maintain an affordable auction fee level, our Buyer's Premium remains at 10%. Come on by and have a look! Auction closes Sunday, August 2, 2015. Dwayne Anthony Visit Open-Wire Insulator Services
---
FOHBC 2016 Sacramento National Antique Bottle Convention & Expo

CONTRACTS ONLINE. Table sales start now!

The Western Region of the Federation of Historical Bottle Collectors (FOHBC) would like to extend you a warm welcome to our 2016 FOHBC National Antique Bottle Convention & Expo in Sacramento, California. Sacramento, in 1969, was the birthplace of the Federation of Historical Bottle Clubs, later named the Federation of Historical Bottle Collectors. The national show is open to all persons regardless if you are a Federation member or not. Memberships will be available throughout the event which we strongly encourage. INFORMATION
---
ABCR Auctions #21 Catalogue Now Online
Hi, Ferdinand, The Auction 21 catalogue is now ready to view and bidding begins next Wednesday (22nd July). 1044 lots this time including a stunning selection of bottles from Bendigo & Eaglehawk plus a unique demijohn from Goodfellow, Ballarat. As always there is an enormous range of bottles and a nice selection of other collectables. The most important detail! Online bidding begins: Wednesday 22nd July 2015, 8 pm (Melbourne Time). Click here to view the catalogue.
---
Tyler's Standard American Bitters – New Haven, CT
Ferd, Here you go (see below). This is one of my favorite trade cards. I love the graphics and the patriotic symbols. It is a centerpiece of my collection. I know it goes with a great bottle. Can hardly wait to see what history you are able to uncover. Have a great day – Joe

---
2015 Reno Antique Bottle Show and Sale
Ferd, Just a few photos from the Reno Antique Bottle Show and Sale held last weekend. The doors just opened and the upcoming 2016 Sacramento Convention co-chair, Beverley Siri (pictured below), is elected to hold down the fort while husband, Richard Siri, is out "hunting". The venue was the always great Grand Sierra Hotel & Resort, the site of the 2006 National Antique Bottle Show, in Reno, Nevada. READ MORE
---
Shupp's Grove 2015 Bottle Show
The 2015 Shupp's Grove Bottle Show has come and gone. Linda (pictured below) and I have attended the show for many years along with Jim and Val Berry. We always enjoy the outside style show which allows dealers and friends to sell and visit right up to dark. A lot of dealers including us camp right at the show behind our tables. It makes for a lot of fun. That is, until your air mattress fails to stay blown up. This year was one of those years for us. Linda ended up in the front seat of the van and I slept on the floor of the van. I clearly am not as young as I used to be. Neither is my back! READ MORE
---
2015 FOHBC Chattanooga National Souvenir Program
Advance look at the 108 page Souvenir Program program. Last year it was 76 pages. The program is bigger and so is this show. The biggest antique bottle and glass event of the year is just under two weeks away. Still time to make plans to attend. This will be remembered for many years to come. So excited. Loaded with Southern Region flavor. READ PROGRAM
---
Auction 125 is Open for Bidding
Auction 125: A Select Absentee Auction Including: Early Glass, Bottles, Flasks, Whiskeys, Bitters, Inkwells, Black Glass, Freeblown Items, Medicines and More is now available for viewing/bidding on our website. Bidding will continue through July 22nd at 10 PM Eastern. To view the auction or bid online, please visit Auction 125
---
The Mike Dickman Collection
Hi Ferd, I had a friend snap photographs of some of my bottles (I don't own a camera), and I thought I'd share. Feel free to post the photos on your Peachridge Glass site if you think they might be of interest. It's certainly not the most spectacular collection in any way, shape or form, but each one of my bottles holds special, unique memories of the person from whom I got it, and where and when. We love our glass bottles, but it's the people who truly make the hobby what it is. Hope to see you in Chattanooga!

---
Really glad I made it to the 2015 Houston Antique Bottle Show
As I sit here around dinner time in Greenville, South Carolina, on this fine Sunday evening, I am reflecting on the great time I had at the 2015 Houston Antique Bottle Show yesterday. I had just come home on Friday to Houston and feared I would never have enough time to get ready to set up at the show. I did miss set-up and early admission on Friday night though.

---
FOHBC Rolling Thunder Auction Now Online!
Bid now and get an early start! The FOHBC "Rolling Thunder" auction is now online and open for bidding. Daniel Auction Co. has put together 144 great lots that will be called in a live auction on Saturday evening, August 1st from 7:00 to 10:00 pm at the Marriott Plaza Rooms A & B. Preview will be in the same rooms from 5:30 to 7:00 pm. VISIT AUCTION SEE CATALOG
---
The Earl J. Arnold Advertising Card Collection 1885
Hello, I refer to Peachridge on more than one occasion in the collection announced below. I just came across a link on page 65 while working on my index and thought you might be interested. Now that I think of it, I think I'll link to Peachridge in the index, too. You have great info! Here's the "official announcement" of my still unfinished blog/book: 
The Earl J. Arnold Advertising Card Collection 1885 is online– all 194 pages of it –and ready for you to enjoy post by post. According to the author, there are over 1000 trade cards in the collection. Each page of the scrapbook was designed by Emma Jane (Bailey) Arnold to keep her four children occupied after the death of their Civil War veteran father. The online version expands on the original work with additional materials about the products, manufacturers and locations publicized by the cards. For more information about the collection, visit The Earl J. Arnold Advertising Card Collection 1885 – Jeff Diver
VISIT
---
Now Online! The "Summer Sizzler" Auction #107!
Glass Works Auctions Presents Auction #107, Closes Monday, July 13th, 2015 Featuring: The Jack Stecher Collection. 140 items including Bitters, Whiskeys, Saratoga Type Bottles, Flasks, Sodas and Beers, Pontiled Medicines and more! The auction also showcases the collections of Jim Lyle, and Chris Hartz, plus examples from the collections of Dr. Steve Benko, Paul Hadley, and others. Stoneware and more. Over 480 lots of quality antique bottles, flasks, etc. VISIT
---
Dr. McTaggart's Liver Bitters – Bridgeton, NJ
Here is a bottle sitting long on one of my bitters shelves that hardly gets a notice though it probably should. There is only one known example of the Dr. McTaggart's Liver Bitters from Bridgeton, New Jersey. The Ring and Ham Bitters Bottles listing states; "Only known example was found in a home of a New Jersey glass blower who worked at the Wheaton Glass Works around 1900. Possibly a unique test piece." Now that is interesting.

---
White T-Shirts with FOHBC Graphics on Sale at the Chattanooga National
Our FOHBC Merchandising Director Val Berry, will be placing a 'limited run' order today for a special run of white FOHBC T-Shirts. Shirts will be on sale at the FOHBC 2015 Chattanooga National Antique Bottle Show merchandise table set up at the admissions area. If you have not ordered a table
do it now.

 We are doing gangbusters with sales. This will be a big one! INFO
---
What is Boonekamp?
As a bitters collector, I often wondered what Boonekamp meant? In the early years of collecting, I thought is was a brand but later realized that many brands of bitters used Boonekamp in their name. Boonekamp is actually a generic name for a bitter spirit or style of stomach bitters. In Bitters Bottles by Carlyn Ring and W. C. Ham, there are at least twenty Boonekamp listings including a few with proprietors as noted …

---
2015 Saratoga Bottle Show
The National Bottle Museum held its annual fund-raising bottle show on Sunday, June 7, 2015. This year, a decision was made to return to where it all started years ago at the Saratoga County Fair Grounds. When I first drove in, a lot of old memories popped into my head of all the fun times we had there in the past. Many dealers were busy unloading and getting set up when I arrived. The building used this year was a bit chilly early in the morning, but as the sun came up it warmed up and was fine. The lighting was not as strong as most bottle people like it, but once the big doors opened it worked out fine. Some dealers set up outside as the day turned out to be warm and sunny. READ @ FOHBC
---
Dr. Huntington's Golden Tonic Bitters

–

Portland, Maine
Hi Ferd, here is my latest addition to "Beatty's Bitters Ranch" I sure think it is a beauty. Norm Heckler is confident it was blown at a Stoddard Glass House. Thought you might like to put it in the "Daily Dose" along with a picture of yours. To me a bitters that has Dr. embossed on it along with the town and state is as good as it gets. I think it's a killer what do you think.

---
July August issue of BOTTLES and EXTRAS hits the Newstands
Super jam-packed with cool articles like All Aboard … Choo-Choo to Chattanooga, A Jar from 1820's Indianapolis, J. R. Crumbaugh, The Brown Farm, A Bottle Diggers Paradise back in the 1960's, it's now Off Limits, final part of a four part series on Georgia Bottle Collecting, E. Dexter Loveridge – In the House, A Treasure Trove of Wahoo Bitters Items goes to Auction, Curiosity May Have Killed the Cat, Not this Curious Bottle Collector, Digging: From Bottle Collecting to Archaeology, By one who knows the truth, Making Light of the great Jack Pelletier collection – The Bininger Man, The Story of Sarasota Springs, N.Y. Mineral Spring Water and so much more! JOIN FOHBC
---
Oliver O. Woodman's Sarsaparilla – Vicksburg, Mississippi

Here is gets a bit juicy. Apparently his wife Caroline or Carrie had some health problems, or so Oliver O. Woodman thought or said, so he basically takes her on a trip to Europe and leaves her in Paris. That was a mistake as her heart and purse seem to have been taken by a Frenchman she met named Gardner. Here Woodman comments about the episode, "A Mr. Gardner Furniss of this City has been engaged in an intrigue with my wife and by means of drugged wine has obtained chriminal [sic] intercourse with her. And by threatening to take my life and to expose her obtained a large amount of money from her."

---
Dr. Emanuel's Sarsaparilla – Vicksburg

Hi, I have this bottle that I bought with an old collection. It is embossed, "Dr. Emanuel's Sarsaparilla, Vicksburg". It is shaped like a "Swaim's Panacea", and it is open pontil. Can you give me any information on it? I showed it to some Mississippi guys at the Jacksonville show, and none got too excited about it, but they wanted to buy it. A friend of mine who knows bottles well said he has never seen the bottle. Thanks, Gene from Louisiana

---
Dr. Owen's European Life Bitters – Detroit

Let's take a moment and look at the Dr. Owen's European Life Bitters from Detroit, Michigan. This is a pretty old bitters bottle with a rough pontil. We may be talking about John Owen here who was also one of the supporting characters in a recent post for the Diamond B Stomach Bitters from Detroit. We could also be talking about John G. Owen. Both options are explored below without conclusion.

---
By George, I Think I've Got It
Hi Ferd, A while back, you where talking about painted bottles of a different kind. I found this example through my usual sources. Just wondering if this could be the original paint on this Simon's Centennial Bitters with a smooth base trademark. Patina on the blue paint is there and it looks almost black until held to the light, then it appears royal blue. Went on your site to find some info but to no avail, not much to that page. Could it have been originally painted like one of the indian maiden bitters out there aka Brown's Celebrated Indian Herb Bitters. Also talked to a few collectors…

---
Lone Star Stomach Bitters – New Orleans
Here is another super bitters that made an exciting appearance at the recent American Glass Gallery Auction 14 by John Pastor. Let's do a little digging on the J. Dreyfus (Crescent Moon and Star) bitters bottle, as the auction house calls it, from New Orleans. We will actually find out that it is a Lone Star Stomach Bitters bottle. With that name it wants to be a Texas bottle! The word "Bitters" is not embossed on the bottle.

---
All-Aboard … Choo-Choo to Chattanooga!

Sneak Peek: Read 6-page article from upcoming July | August issue of BOTTLES and EXTRAS. All the show information you need in the order of events.

By the time you get the July August issue of BOTTLES and EXTRAS, it should be about a month or so before our FOHBC 2015 National Antique Bottle Show in our Southern Region city of Chattanooga, Tennessee. It has been a few years since the great city of Chattanooga was selected as our host for our 2015 event. We thought we would use the next few pages to help you plan your time for the show. Just like the "The Little Engine That Could", we must run on schedule! We will use a Conductors watch to move us along. This information is also on the Federation website FOHBC.org. READ or DOWNLOAD PDF
---
Dr. L. G. Bertram's Long-Life Aromatic Stomach Bitters
Here is another extremely rare bitters that John Pastor presented in his American Glass Gallery Auction 14 that closed last night. The Dr. L. G. Bertram's Long-Life Aromatic Stomach Bitters is a tough one to research because there is barely any information on the bottle, no trade cards and obviously, no label. I put in a call to the doctor, that is Marianne Dow (MD), to provide some assistance as the situation here in Houston is a bit dicey with all the rain and storms. Let's see where we go.

---
Fantasy Jug for 2015 Chattanooga National
Now, here is some exciting news. Jim Bender, FOHBC Historian, has commissioned Jim Healy from Tribes Hill, New York to make a commemorative stoneware jug for the upcoming 2015 Chattanooga National Antique Bottle Show. Jim picked it up this weekend and sent me a few pictures. I suspect we will sell raffle tickets for the piece. From the looks of it, every person that has seen it so far would like it in their home! Way to go Jim & Jim!

---
Ponce De Leon Bitters – George Jefferson Howard and the Coca-Cola Connection
Here another great bitters square that John Pastor has in his current American Glass Gallery Auction 14 which is now online. The picture at the top of the post is from the auction. This folks, is the #7 top Georgia bottle (see list below). Juan Ponce de León (1474 – July 1521) of course, is associated with the legend of the Fountain of Youth, reputed to be in Florida. He was a Spanish explorer and conquistador and became the first Governor of Puerto Rico by appointment of the Spanish crown. He led the first European expedition to Florida, which he named.

---
Diamond's Improved Swedish Blood Bitters – Buffalo, New York
Well, I suppose I had to go here now that I posted on the Diamond B Stomach Bitters that referenced the Diamond "M" Bitters. What's another diamond when you're having fun? This time we are going to look at the Diamond's Blood Bitters from Buffalo, New York which was put out by Charles A. Diamond. I guess he felt like he had to improve on the product so he also was the proprietor of Diamond's Improved Swedish Blood Bitters. Maybe he married a Swedish lass?

---
Diamond B Stomach Bitters – Detroit Michigan
John Pastor has this pretty decent Diamond B Stomach Bitters (pictured above) from Detroit, Michigan in his present American Glass Gallery Auction 14. The bottle is embossed "DIAMOND STOMACH BITTERS DETROIT MICH" with a "B" inside of a diamond. John states that it is an extremely rare bitters and that the auction example was discovered in a box of junk at a small auction in Toledo. He also states that "it appears that only one, perhaps two, other examples have been offered at auction in more than 20 years!"

---
Tables on Sale on 25 July for the 2016 Sacramento National Antique Bottle Convention & Expo
The Federation of Historical Bottle Collectors (FOHBC) is extremely excited about their 2016 FOHBC National Antique Bottle Convention which will be held on 04 – 07 August 2016 (Thursday – Sunday) in Sacramento, California. Sacramento is the birthplace of the Federation of Historical Bottle Clubs (later renamed Collectors). Dealer tables will go on sale 25 July 2015 and will sell fast. Contracts and info packets will be available at the 2015 Chattanooga National. Table are anticipated to sell out rather quickly. More Information
---
The 2nd Annual Lake City Bottle and Collector Show
Filling the Room with Bottles – Ed LeTard here — A note about our show held this past weekend. The 2nd Annual Lake City Bottle and Collector show was held in Lake City, Florida this past weekend, May 15 & 16 at the Columbia County Fairgrounds. Dealers from across the southeast U.S., and even a dealer from New York state (Mike Malanowski) enjoyed brisk trading and sales. The show was a sellout for the second year in a row. A few dealers were shut out of a sales table due to their contract/table request arriving the week of the show. This also happened last year so it pays to get your show contracts in early. The show is held annually on the weekend after Mother's Day, usually the second weekend of May. READ POST
---
Dr. Lamot's Botanic Bitters – Where are you from?
John Pastor has a rare Dr. Lamot's Botanic Bitters square in his current American Glass Gallery Auction #14. I thought I would take a moment to capture the pictures as the example is pretty fine with a sticker from the Dan Murphy collection. I am also fortunate to have an example myself and it is also pictured. What is interesting here is there is a lonely listing in Bitters Bottles Supplement for a labeled Dr. Lamot's Botanic Bitters in the form of an amber, 1/2 pint strap sided flask with an applied mouth. And no, I do not have a picture…darn!

---
New Fruit Jar Book Available
Dear Collector- We're sending this message on behalf of the publisher of the 2016 Fruit Jar Annual……Jerry McCann. The all-new reference book is now available for immediate shipment to customers of North American Glass. Softbound, spiral bound with 392 easy-to-read pages, with many jar photographs, drawings and period ads. For more information, and to order your copy of the book, please visit our website.
---
2017 National Antique Bottle Convention & Expo

For Immediate Release: FOHBC in Springfield, Mass in 2017! Northeast Region: Some things are worth waiting for. This is one of those things… The Federation of Historical Bottle Collectors (FOHBC) is proud to announce that the FOHBC National Antique Bottle Convention & Expo for 2017 will take place in Springfield, Massachusetts. Commencing Thursday, August 3rd, 2017, the MassMutal Center of Springfield Mass. will be the site of a historical bottle and glass experience you will remember for years to come.
READ MORE
---
Lud's Aromatic Stomach Bitters – Lawrence, Kansas
Reuben W. Ludington, was educated in the common schools of New England receiving the equivalent of a business education. With school completed, he moved to Hartford, Connecticut and worked as a clerk and salesman on the low salary of fifty dollars per annum which included board. He prospered and in 1849, he returned to Holyoke and started a store of his own which was reasonable successful. He was also appointed postmaster until he moved to Lawrence, Kansas in the Spring of 1857. I suspect he saw the war coming between the North and South and headed west.

---
H. H. Warner Goes to Sea: Maritime Images in Safe Cure Advertising
As you can imagine, part of doing a blog on Warner's Safe Cure involves research. Although I would consider myself to be knowledgeable about H. H. Warner and his patent medicine empire, I am always reminded of how much remains to be discovered. Part of my research includes looking at the vast array of advertising that Warner used to develop his brand. That includes newspaper advertising, almanacs, trade cards, posters and on and on. Read at Warner's Safe Cure Blog
---
2015 Mohawk Valley Antique Bottle Club Show Report
The Mohawk Valley Antique Bottle Club held its 21st bottle show last May 3rd at the Maennerchor located in Marcy, N.Y. This was the first time this location was used for the show. Over the years the club has been forced to move its show around because the places being used were sold or got way too expensive. As anyone who has put on a show knows, finding a location that fits all needs can be difficult. READ MORE
---
John T. Pendleton and his Pendleton's Pineapple Bitters
Yesterday I put up a post on C. G. Pendleton's Tonic, The World-Renowned Stomach Bitters from Bridgeport Connecticut. The bottle dates from 1866 to 1867. There seems to be some confusion on the internet saying that this bottle is related to the Pendleton's Pineapple Bitters from Nashville, Tennessee, which is probably from the same time period. The Bridgeport bottle was put out by Charles Gay Pendleton while the Nashville bottle was put out by John T. Pendleton. So what goes here for these Civil War era bottles?

---
C.G. Pendleton's Tonic, The World-Renowned Stomach Bitters
While working on the Curtis' Little Giant Bitters post from Bridgeport, Connecticut, I came across this advertisement below for C. G. Pendleton's Tonic, The World-Renowned Stomach Bitters in an 1867 Bridgeport City Directory. Who was this C. G. Pendleton, and why haven't I seen or have an example of his bitters in my collection? It's all part of the journey and the hunt.

---
Curtis' Little Giant Bitters "The King of Tonics"
The other day, I did a post on The Little Clark's Giant Bitters that inspired bitters ephemera collector Joe Gourd, to send me three images for Curtis' Little Giant Bitters, which is a different brand. Don't you love that name! All three advertising trade card images used in this post are from Joe's collection. This brand is unlisted in Bitters Bottles and Bitters Bottles Supplement and will be represented in the next edition, Bitters Bottles Supplement 2, that is being put together by Bill Ham.

---
The listing description reads as follows; "ANTIQUE BITTERS MEDICINE BOTTLE. NOT A REPRODUCTION. "
Huh? Ray Charles could see this one for what it is from down the block! Several days ago a short courtesy email was sent to the seller. It reads as follows; "Good morning; I thought that I'd drop you a line so that you can correct the listing in order to protect your feedback. The item that you are offering is a indeed a repro; and a fairly late one at that. They were produced in both Taiwan and Italy. It's one of the repro's dating to the 1970's and is easy to spot from across a room. READ at Western Whiskey Gazette
---
The little Clark's Giant Bitters
You know, when I think of a "Giant", I think of the Jolly Green Giant, Jacks Fee-Fi-Fo-Fum Giant, Andre the Giant or some kind of odd-ball circus pictures or Guinness Book of World Records picture I have seen in the past. You always seem to see a giant pictured with something really small like a dwarf or midget, kind of like some auction houses put a shiny penny next to a bottle. To give it scale or in this case, to exaggerate scale.

---
Found: One "A. Schriener (sic) New Orleans" Bottle
Hello, My friend and I found a great lot in the 7th Ward of New Orleans and dug many iron pontil sodas when we came across this bottle. It appears to be a medicine but other local bottle hounds think it may be an early bitters. We checked the New Orleans Bottle Digger bible and could not find it on any list. It has a re-fired pontil, BIM, applied tooled top in an ice blue dark aqua coloration. It stands over 8″ which leads me to believe it may be a bitters. The embossing says "A. SCHRIENER N. O." Any help would be greatly appreciated.

---
FOHBC Chattanooga National General Membership Meeting moves to a Saturday Morning Breakfast
The FOHBC General Membership Meeting has been moved from Friday, 31 July 2015 to Saturday, morning, 01 August 2015 in the Marriott Plaza C room. A Breakfast for members will be served. We also have an important Membership vote at this meeting. We will be voting on increasing dues, digital membership and life membership. READ MORE
---
E. Dexter Loveridge – In the House
One of the more interesting aspects of collecting antique bottles, and in my particular case, bitters bottles, is the interesting names that we have to work with. Recently, I wrote a post about Zulu Bitters and then the similarly named Zu Zu Bitters. Then you get the cool "Dr. named bitters" like Dr. Rattinger's Bitters and Dr. Plannett's Bitters, weird ones like Aimar's Flytrap Bitters…

---
Dr. Symond's Zulu Bitters

The Dr. Symond's Zulu Bitters is a bitters that I have tried researching and writing about before but have stopped short for one reason or another. Today I will try again as yesterday I wrote about the Zu Zu Bitters which might get confused. Zu Zu was a term for Ginger. The Zulu are a Bantu ethnic group of Southern Africa. There are bitters products with both Zu Zu and Zulu in their names…

---
Zu Zu Bitters – Zu Zu Medicine Company, Baltimore, Maryland
Bob Ford with the Baltimore Antique Bottle Club, posted this picture below of a labeled Zu Zu Bitters on the Facebook bitters bottles page. This is a tough bottle to obtain and certainly the label makes it almost unique. Fortunately, I have an example in my collection that I picked up on eBay a few years back. It is pictured further below. So what is Zu Zu?

---
Maryland Tonic Bitters – Henry Litz
Bob Ford from the Baltimore Antique Bottle Club, posted this picture above of a Maryland Tonic Bitters on the Facebook bitters bottles page. I like bitters, I like aqua bottles, I like window shots and I like the snow in the background, so "all is good" here. So what about this bitters bottle that I have never seen before, up until now?

---
D. T. Boozer and his Smyrna Bitters
Bitters trade card and ephemera collector Joe Gourd, sent in the above image from his immense collection saying, "Saw your updated wagon post and thought of this "real photo" postcard. Let us not forget that bitters too were delivered by horse and cart. This is S 134 Smyrna Bitters. The post card is undated. Hope you are having a good day. Joe"

---
Seligman's Herb Bitters – Camden, New Jersey

Here is an unlisted bitters bottle from the Garden State that has been circulating on some of the web forums requesting a place in history. Tom Kennedy Jansen posted the above picture of a Seligman's Herb Bitters Camden NJ (I cropped in Photoshop) and said "as far as I know, this is the only one known…

---