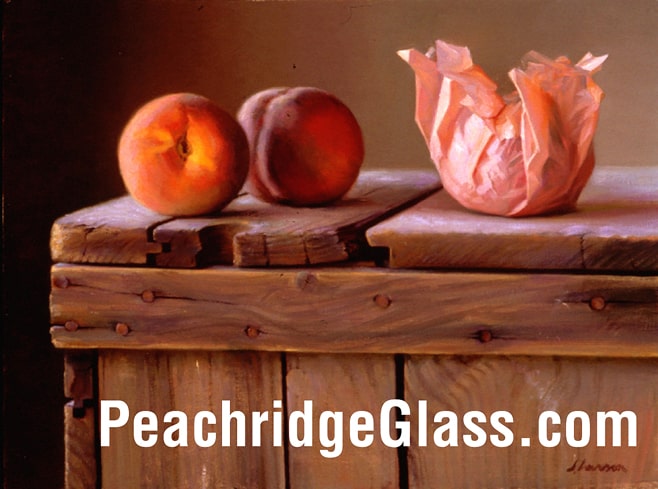 This site is presented and hosted by Ferdinand and Elizabeth Meyer. We hope to share our passion for collecting and dealing in Early American Antique Bottles and Glass. Please contact us for any information and or bottle and glass news for post consideration. I am also looking for guest authors as I shift to the Virtual Museum project. Thanks!
---

---
OLD SCHOOL AMERICAN GLASS | Auction 34
Catalog for Auction # 34 Closing Monday – November 30th, 2015 at 10:00 PM EST HistoricalGlass.com Glass International LLC was founded in 2000 by John De Caro. Prior to starting the company, John spent over a decade cataloging early American bottles and glass for a variety of absentee auction companies. On June 28, 2001, Glass International ended its first auction, part 1 of the Francis J. Mikalonis collection, featuring superb examples of quality American blown glass, including over 20 early sugar bowls. In the second sale, a unique New York state lily pad decanter was sold for $24,000, having excellent provenance, attributed to the little known Harrisburg NY glass works, it is now residing in the Houston Museum of Art. VISIT AUCTION
---
Pole Top Discoveries & Glass Discoveries | Auction #73
Auction #73 opens Wednesday, November 25 at noon and closes Monday, December 7 at 10 P.M. Eastern. A large Catalogue for the Autumn sale can now be ordered for $33 each postpaid to US destinations. $42 to Canada. International, please inquire. Checks payable to "Ray Klingensmith" at address below. Sorry, no PayPal. Hurry! Avoid a sellout! VISIT AUCTION
---
Dr. Asher Atkinson's Universal Family Medicines
Working in my "A's" today trying to see if any unlisted bitters are parked in my "to do" folders. Here is a neat medical catalog that lists four Atkinson Bitters, two listed and two not. Thought it might be a good idea to sort this out for Bill Ham who is working on Bitters Bottles Supplement 2. The products are from Dr. Asher Atkinson, who was a Botanic Druggist located at No. 230 Greenwich St., between Barclay and Robinson Streets in New York. The piece is dated 1858.

---
Beach's Stomachive Bitters – New Orleans

You may have noticed more of a push here at Peachridge Glass and with other bitters collectors to purge their files of potential unlisted bitters. You see, the word is out that Bill Ham is getting closer with his draft for the much-anticipated Bitters Bottles Supplement 2. As a matter of fact, the latest draft is with me for redlines. This will be the 908th bitters post on PRG and I have many other folders with references of bitters to explore. For example the Beach's Stomachive Bitters from E. D. Beach in New Orleans, Louisiana. James Viguerie sent the clipping below which matches work in my "To Do" folder. I wonder if this is a typo and "Stomachive" should be "Stomachic" which is a medicine or tonic that promotes the appetite or assists digestion.

---
Wild Cherry and Iron Bitters – J.M. Abeles, Leavenworth, Kansas

Here is another incoming email from super-sleuth, James Viguerie, as he finds anoth unlisted bitters reference, that being for the Wild Cherry and Iron Bitters prepared by J. M. Abeles, Druggist, corner 3rd & Cherokee Streets in Leavenworth, Kansas. The label comes from a St. Louis printers press proof sheet. Pretty cool eh? Ferd, I came across a label for a bitters that was in a sample book for the St. Louis Label Works. A druggist named Jos. M. Abeles existed at the address shown on the label, so I think it was an actual product. Also, note on the full sheet that there are several Texas medicines. James Viguerie

---
Alphons Dryfoos' Wald Koenig Bitters and an amazing bottle design patent

Ferd, While looking through all my patent research I came across a bitters reference and an amazing bottle design patent. I'm not sure if a bottle was ever made, or if it was for the Wald Koenig Bitters. I didn't think the Landsberg Sphinx Bitters bottle existed until I saw the pictures! All I have right now are two patents and a 1904 ad selling Wald Koenig Bitters for $1 a bottle, or $7.50 a dozen. Hopefully you can find out a little more on Mr. Dryfoos' bottles. And maybe someone out there has one of the bottles patented in 1895.

---
Dr. Bishop's Wa-hoo Bitters | New Haven, Connecticut
I put up a post the other day on Pinkerton's Wahoo Bitters that fit in nicely with some other "Wahoo" bitters in my collection. I realized that I had not previously posted about Dr. Bishop's Wa-Hoo Bitters from New Haven, Connecticut. The Bishop's Wa-hoo Bitters is a cool, semi-cabin, figural bottle that comes in two sizes. Wahoo is a fictitious name used to represent the Indian population. Chief Wahoo is the logo for the Cleveland Indians. Let's not go there.

---
The Capital Region Bottle & Insulator Clubs 19th Annual Show and Sale
This past Sunday which was November 15th, 2015, the Capital Region Bottle & Insulator Club held its 19th Annual Show and Sale. Up here it is more commonly known as the Albany Club to most Northeast collectors. Once again, they held their show at the Polish Community Center located on Washington Avenue Extension in Albany, New York. This has become the new home for the show and makes a nice location for the dealers and attendees. There is easy access and plenty of parking. Read @ FOHBC
---
Bishops Oppose Bitters – The Hydra-Headed Monster Drink
Temperance societies seem to have started in England and were inspired by a Belfast professor of theology, and Presbyterian Church of Ireland Minister Rev. John Edgar, who poured his stock of whiskey out of his window in 1829. He mainly concentrated his fire on the elimination of spirits rather than wine and beer. On 14 August 1829, he wrote a letter in the Belfast Telegraph publicizing his views on temperance. He also formed the Ulster Temperance Movement with other Presbyterian clergy, initially enduring ridicule from members of his community.

---
Jacob Pinkerton's Wahoo & Calisaya Bitters
"Hi Ferdinand. I have a question about one of the bottles I won from American Bottle Auctions. It is lot 98, Jacob Pinkerton's Wahoo & Calisaya Bitters. Jeff says it has a tooled top. The Ring and Ham Bitters Bottles books only list an applied top. I was wondering if it is an unlisted variant? I was also wanting to know if your examples have applied or have a tooled top? I am checking with Lou Holis also, as he has an example. Thanks, Frank"

---
Keeping an eye out for H.P Herb and Barto's Great Gun Bitters at Hopewell Furnace
I spent the past few days in Reading, Pennsylvania for business. Much of it in the downtown historic district. I could not help wondering how many H.P. Herb Bitters and Barto's Great Gun Bitters were buried beneath the many decades of buildings that had either disappeared, survived or been renovated. Yesterday, I had the opportunity to visit Hopewell Furnace which is a National Historic Site. I again kept wondering. Here are a few of my pictures from this gray day. I certainly recommend a visit. The ironwork on the stoves was impressive to say the least.

---
Democratic Bitters
Here is a communication below from James Viguerie who periodically helps out with bitters posts. Looks like we have references to an unlisted Democratic Bitters made by Dr. Samuel R. Whitlow from Peoria County, Illinois around 1871 and 1872. The bitters was most likely named as a reference to the 1872 Democratic National Convention in Baltimore, Maryland. The support image is the interior of Ford's Grand Opera House of John T. Ford, (1829-1894), on East Fayette Street (between North Howard and Eutaw Streets) in Baltimore, Maryland during the 1872 Democratic National Convention, (built 1871, razed 1964).

---
The 'Christmas Comes Early' Auction #109 is now open for bidding!
Glass Works Auctions presents The "Christmas Comes Early" Auction #109! Closing Date: November 30th, 2015 @(10:00 PM) Featuring: Part 2 of The Jack Stecher Collection. Also Bitters, Whiskeys, Saratoga Type Bottles, Flasks, Sodas and Beers, Pontiled Medicines, Inks & Inkwells, Pickles and Foods, Black Glass, Blown and Pattern Molded, and more. Plus examples from the collections of Dr. Steve Benko and R.J. Brown. Over 380 lots of quality antique bottles, flasks, etc. VISIT
---
A tale of two unlisted bitters –

Vegetable Tonic Bitters & Tolson's Tonic Bitters
Abbeville and Vermilionville, Louisiana: When I posted the bottle shard of the extremely rare Youngblood's Tonic Bitters the other day, James Viguerie responded on Facebook, "Looks like part of one of 'them there' Youngblood's Tonic Bitters out of Galveston! I did a quick search though and found there was a Tolson & Young Tonic Bitters in Abbeville LA. I do not have my Bitters Bottles books handy, is that one in there?" James also provided a tantalizing link with a clue for the Tolson & Young Tonic Bitters below.

---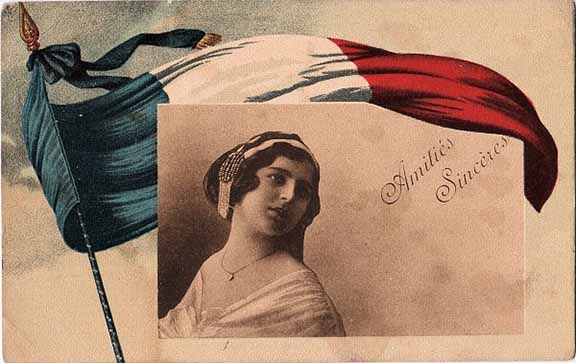 ---
A grouping of Clarke's Vegetable Sherry Wine Bitters

It seems like I am always moving bottles around because I am adding to the collection, dusting or just plain ole' re-arranging. You see, bottles talk to each other and communicate as a group. It is fun to pair them up in situations where they might not been seen that way on a shelf. Here are some aqua Clarke's Vegetable Sherry Wine Bitters that I grouped this past summer. I actually have a variant or two more that I forgot about. Maybe they can join the next family reunion? What amazes me is the astounding reflections and colors…

---
A Night at the Mohawk Valley Bottle Monthly Meeting

Last night, November 9th, I went to the Mohawk Valley Bottle Club monthly meeting. I attend the meetings as much as I can and normally make 10 or so a year. I was honored to serve as the clubs President for a term and really enjoyed it a lot. There are always a steady 30 people or so that attend the meetings. The Mohawk Valley Bottle Club was founded in 1994. A monthly newsletter is published by Jon Landers, one of the founders. Jon has never missed an issue I have been told.
Read @ FOHBC
---
The Centennial 1776 Tonic Bitters from Philadelphia?
Jeff Wichmann has some super nice bottles in his American Bottle Auctions | Auction 62 that is now underway. I thought it was just a matter of time, and bottles, before another auction would take place from Jeff's shop in Sacramento. Most, if not all of these items seem to be new consignments, as I do not remember seeing them when I visited in September of this year. One lot you bitters collectors might want to pay attention to is the Centennial 1776 Tonic Bitters. This is an odd bottle that I have only seen once before, and that was at an auction in June 2010 that Jeff also conducted.

---
A few of my aqua figural bitters met for a little sun today.

A few of my aqua figural bitters met for a little sun today. That being a National Bitters (figural ear of corn), Old Sachems Bitters and Wigwam Tonic figural barrel, Pocahontas Bitters figural barrel, Simon's Centennial Bitters (George Washington), Greeley's Bourbon Whiskey Bitters figural barrel, Constitution Bitters figural gazebo and a LaCraix figural pineapple. Taken with my iPhone 6.

---
American Bottle Auctions | Auction 62 is Underway!
The website to view the auction is now open. Bidding starts on Friday the 6th. The auction ends on Sunday November 15th. We have some nice items and believe there is something for everyone. So check it out, we will send you your bidding number and ID today. Thank you for checking our auction out and we wish you the best of luck! Jeff, Chi Chi and Dennis. Auction begins November 6th and ends on November 15th. 10% Buyers Fee VISIT AUCTION
---
Reward for information on twenty stolen pre prohibition Florida Whiskey Jugs
Please share this with your friends and associates. Reward for information on twenty stolen pre prohibition Fla Whiskey Jugs stolen from a Belleview, FL home on or near the weekend of Oct 16th 17th 18th 19th. A reward will be given to any one providing information leading to an arrest or the return of theses jugs. Thanks very much for your time. Have a great day. – Laton Bare
11.04.15 Update: Thanks for your help the items were recoverd. Laton Bare
MCSO, Case number: 15036411, Officer Redding, 352.732.9111, Badge number: 5684
---
SACRAMENTO:

A place where many came to seek a treasure.
Sacramento, A place where many came to seek a treasure. Some by ship, some by foot, some by horse, but none by plane. Most of you FOHBC 2016 Sacramento National Antique Bottle Convention & Expo visitors made your trip in a matter of minutes or hours. But the treasure seekers referred to above took months of the most arduous travel to come to Sacramento, and most went home without a treasure. May your fortune be better! Read at FOHBC
---
The Oldest Bottle Club in the United States?

I received an invitation to join the Empire State Bottle Collectors Association for dinner to celebrate its 50th year as a club. I first did not think much about the 50th year being that important. After all, there are a lot of things that last 50 years. I have lasted 57 years. I decided I wanted to go right off because I have a lot of friends out that way and I love bottle-related gatherings. Once I made my mind up to go for sure, one thing kept sticking in my head. On the invitation it said, "The Oldest Consecutive Club In The United States."
READ at FOHBC
---
American Glass Gallery Auction #15 Opens!

John Pastors American Glass Gallery Auction #15 Opens today, Wednesday, November 4, 2015 and closes on Tuesday, November 17, 2015. This a very nice grouping of items with 336 Lots in the sale. They also have a very exciting, unlisted bitters mold included in the auction which is a pontiled, hexagonal, "CANNON'S – DYSPEPTIC – BITTERS", likely from the Cannon Medicine Co, in Washington D.C.
VISIT AUCTION
---
Jar Doctor issue on Facebook
From June Lowry: Any of our bottle friends please beware that someone set up a fake facebook account as Wayne Lowry and used October 14 1955 as his birthdate. The logo that is on the facebook for Jar Doctor is not our logo. Jar Doctor is trademarked so the person is in violation of trademark law. Anyone getting or receiving messages from this account – BEWARE it is NOT Wayne/Jar Doctor. VISIT
---
Session II of The Rusty Frye Collection
Glass Works Auctions is proud to announce Session II of The Rusty Frye Collection. Opens for bidding November 9th, 2015. Closes November 23rd, 2015 @ 10pm. Rusty specialized in the collecting of soda and mineral water bottles from the Southern United States. In his 35 years of collecting, Rusty amassed over 900 bottles, the largest collection of this type bottle ever assembled, and includes most all of the great southern rarities. Due to its size, this iconic collection will be offered in three auctions with each auction having an equal number of bottles from each state. A full color catalog picturing all the bottles is available for $30.00 and will ultimately become an important reference work on the subject of Southern sodas and mineral water bottles. VIEW
---
Forty Up Vigor Bitters – Who are You?

About a year or two ago, Ellen & Curt Faulkenberry, from up Saint Louis, Missouri way, sent me some pictures of some extremely rare bitters from their collection. I didn't know what to expect but I was hoping to see the Pony Bitters. Curt had shown me this baby once before at one of the FOHBC National Shows.

---
Big Advertising Pays for Paine's Celery Compound
I did a post yesterday on Paine's Celery Compound that revealed some super-sized advertising in various newspapers across United States. I would have to believe that taking full-page or almost full advertisements had a dramatic effect with the consumer who was being bombarded by every type of quack medicine, remedy, cure, bitters or tonic on the market. I especially enjoyed the testimonials from persons and dignitaries who probably never even tried the product like doctors, nurses, politicians, business tycoons, cabinet holders, sports figures, fire chiefs, preachers and of course mothers. You know, say something nice about the product and get your picture in the paper. The makers of Paine's Celery Compound made millions.

---
Paine's Celery Compound – Makes People Well
According to Commercial and Financial New England Illustrated, in 1874, Edward E. Phelps, M.D., L.L.D., professor of theory and practice in the Dartmouth Medical College, compounded the formula for a tonic prescription having as one of its basic properties the celery seed. This formula was placed upon the prescription books of M. K. Paine, a local druggist, and became known as Paine's Celery Compound. This formula was prescribed to such an extent by local physicians that Professor Phelps finally consented to have his prescription placed upon the market in the form of a proprietary medicine. Mr. Paine, the local druggist, soon found himself unable to cope with the constantly increasing demand for Paine's Celery Compound…

---
Original Dr. Pepper "Dr. Pepper's Pepsin Bitters" Formula
Hi Ferd: Seen this ledger up for auction again from a lesser known auction house in VA. The last time it sold in Dallas in 2009 at Heritage Auctions. Wonder if there was a bottle, even if it was a label only, as I am sure you know Dr Pepper is a Texas product. Last time it sold had good media coverage, not sure what it went for though. Anyhow just passing it on. The item eventually sold for 9800 + 18% auction house premium. – Lou Holis

---
Mike on the Radio – Bottles & Metal Detecting Radio Show
Mike On The Radio – Recently I was interviewed about metal detecting and bottle collecting on a nostalgia radio show based in San Diego. Below is the link that will take you to the program. I was nervous and did not know what questions I was going to be asked, so I wish I could change a couple of my answers, but too late now. Overall I thought it turned out okay. I hope you enjoy it…. Mike Bryant
---
Dr. James M. Solomon and his Indian Bitters

The Solomon Indian Remedy brands originated in Providence, Rhode Island by 'old' Dr. James M. Solomon, who was the sole proprietor of a wide variety of Indian medicines that made him famous. Solomon apparently was gathering herbs and roots in the woods on this property and he decided to become a medicine man. Solomon was born in Seekonk, Bristol, Massachusetts in 1812 from parents John Solomon and Amey Hill. He was neither an Indian nor a Doctor though he milked these titles with extreme efficiency in marketing his medicines. Later advertising touted him as "The Great Indian Medicine Doctor" and "The Root and Herb Doctor". He sold his homemade remedies to the Ashley Drugstore on Park Avenue in Attleboro, Massachusetts for many years. The remedies were sold as "Old Doctor Solomon's Indian Bitters."

---
Griel's Herb Bitters – Lancaster, Pennsylvania

The aqua Griel's Herb Bitters is another brand of bitters from Lancaster, Pennsylvania that was represented in the recent Nolt Collection of Whiskey Memorabilia that was auctioned off by Conestoga Auction Company. Bitters were well represented in the auction as I picked up four rare examples that had eluded me previously. I also wrote about the auction in other areas…

---
A most unusual free blown bottle
Ferdinand, I recently got this great little bottle in a collection that I bought. I guess that it must be a New England tobacco storage bottle. It is 5 and 3/4″ high, and 5 inches in diameter. Open tubular pontil. Wonderful swirls in the glass. Has its original carved wooden stopper. A collector in New England says that he has not seen anything like it…and it stands alone. Would any of your readers have any ideas about it? Thanks – Gene Baudouin

---
First Annual March Mega Mudder Event
Hats off to the folks running this NEW SHOW. Notice the various SPONSOR GROUPS. Great way to increase gate. 11 & 12 March 2016 (Friday & Saturday) Des Moines, Iowa – First Annual March Mega Mudder Event, Holiday Inn Northwest, Friday Room Sales Open to the Public, Saturday, Mega Sale, 9:00 am – 3:00 pm $10 Early Bird 9:00 am to 10:00 am, $3 after 10:00 am. Educational Displays, Sponsors

Iowa Stoneware Club

,

Iowa Red Wing Collectors Club

,

Iowa Antique Antique Bottleers

. See Contract
---
Goodwin's Laree Bitters – Baltimore

The advertisement below was found in the bottom right corner of a Virginia newspaper in 1882. Right beneath the word OPIUM. It represents the unlisted Goodwin's Laree Bitters. Wikipedia says that Laree may refer to a village and commune in France (Larée is a commune in the Gers department in southwestern France), a Lari (fish hook money), an obsolete coinage used around the Arabian sea, the Georgian lari, a unit of currency or the Maldivian laari, a unit of currency. The Urban Dictionary says the name LaRee has a french origin, meaning beautiful woman that is loved by all. Since advertising for this unlisted bitters says it is "Strictly a French Preparation", we may have to go with a village in France or better yet "A beautiful French woman that is loved by all". That is why I put the picture at the top of the post.

---
November | December 2015 issue of BOTTLES and EXTRAS has been posted
The November | December 2015 issue of BOTTLES and EXTRAS has been posted to members. Look for these articles: Uhl Pottery Jugs by Kirk Reller, A Graphics Exploration & Selection for Springfield, Mass. in 2017 by Ferdinand Meyer V, The Cooneys of Nashvile and the Doom of a Texas Town by Jack Sullivan, Memories from the Gulf Coast Bottle & Jar Club – The Ultimate Scrap Book by Alton Neatherlin & Ferdinand Meyer V, Georgian Having Barrels of Fun Collecting Barrels Bill Baab, Dr. Wiliam H. Sweeting and the Flag Salt Remedy Company of Savannah, New York by John M. Spellman, Three Little Milwaukee Stoneware Pigs by Steven Libbey and Collecting Historical Flasks in 1896 by Jon Landers & Jim Bender. SUBSCRIBE NOW
---
Jackson's Excelsior Bitters – Richmond, Virginia
The Jackson's Excelsior Bitters is an unlisted bitters that crossed my radar screen the other day. At first I thought it might be related to Jackson's Aromatic Life Bitters, Stonewall Jackson Stomach Bitters or Jackson's Stonewall Bitters. There are actually quite a few "Jackson" bitters. A popular name during the civil War era as you might imagine. Anyway, the Jackson's Excelsior Bitters was put out by a R. H. Jackson in Richmond, Virginia from about 1855 to 1858. His advertising used various testimonials from probably fictitious people who can not be verified.

---
Ash Tonic Bitters – John C. Horting, Lancaster, Pennsylvania
The Ash Tonic Bitters was a surprise in the Conestoga Auction Company event last Saturday when the Nolt Collection of Whiskey Memorabilia was auctioned off in a live and web event. This was all Lancaster, Pennsylvania material so this bottle fit right in as it was from John C. Horting, a well-known local liquor merchant.

---
Mishler's Herb Bitters and The Mishler Family
Where it gets more complicated is with the bottle panel embossing variants, base embossings and the Mishler family names associated with specific brands. We can pin the original brand to Isaac and Benjamin Mishler in Lancaster, Pennsylvania. Then there is the extremely rare Mishler's Keystone Bitters put out by Henry L. Mishler, the Mishler's Wild Cherry Tonic Bitters made by Evan Mishler and Dr. Samuel B. Hartman who later took over the Mishler Herb Bitters brand and had his name embossed on bottles. Then the brand was sold and reorganized with bottles embossed Mishler's Herb Bitters Co. They even snuck in "German" and said Mishler's German Herb Bitters in mid 1880 drug catalogs.

---
Dr. Stoever's Bitters – Lancaster & Philadelphia
I was able to add an extremely rare "Lancaster, PA.", Dr. Stoever's Bitters to my collection this past weekend from the Nolt Collection of Whiskey Memorabilia auctioned off by Conestoga Auction Company in Manheim, Pennsylvania. I had the "Philadelphia" variant where the city line embossing shows a plate line where the name has been changed from LANCASTER, PA., so adding the Lancaster variant was cool.

---
Jeremiah Rohrer

–

Nolt Collection of Whiskey Memorabilia
One of my favorite bottles is the Rohrer's Expectoral Wild Cherry Tonic. I consider it a bitters even though "Bitters" is not embossed on the bottle. My basic thinking is that they usually put "whiskey" in a whiskey looking bottle and "bitters" in a bitters looking bottle. Whiskey was for men and you drank at a bar. Bitters could be used as a medicine but of course, it was also loaded with alcohol and you could take it home. The liquor merchants were in many cases medicine men too. They were also masters of advertising.

---
A Super Steele's Niagara Star Bitters

Hi Ferdinand, thanks for the great write-up on the Capuziner's Bitters. Now that the mystery has been solved, I'll be able to get some sleep. ( : Thanks for the compliment on my photography skills. I try. So, I think I have a good one for your KILLER section. This one is all about the color. No, it's not perfect. In fact, it has a rather lengthy crack running down one of the corners and a small flake on the base. But I'm not really bothered by that, because where else are you going to find another one in THIS color?? 

---
The 'Colors of Fall' Potpourri Auction
Glass Works Auctions announced yesterday The 'Colors of Fall' Potpourri Auction. Closing Date: October 19th, 2015 at 10 PM (EST) Opens for bidding October 5th! This is a 'Timed Closing' Auction. Over 500 lots in this auction! VISIT AUCTION
---
The Greatest Bitters Bottle Never Found
"When I first saw the pictures of the greatest bitters bottle never found, I just about lost it. I was casually talking to my secretary and up popped a picture on my monitor of a square and pretty old bottle that had the words Dr. Wonser Bitters embossed on it. Even better was the faint remnants of the initials USA on the side. I immediately started thinking that something new had come to this planet in the way of a bottle, something so astonishing the whole bottle world would stand up and take notice. I needed to see this bottle in my own hands…" READ @ ABA
---
A question regarding Capuziner Bitters

Ferdinand, I'm sure that at some point, you must have seen one of these bottles before, and as far as I'm aware, it was a label only bitters. When I bought it, the tag on it stated that it's a Capuziner Bitters, but I think it's supposed to start off with a "K" instead of a "C". However, I tried to research it a bit further, but I was unable to find any photos of this bottle on-line. I encounter these on occasion but I certainly wouldn't rate them as common. Maybe you can shed some light on this one?

---
A Rarity in Connecticut Glass

Dear Ferdinand: A while back I had asked if it would be OK to send a few pictures on my new Westford flask for the gallery on your site. While I don't believe the bottle reaches "killer" status at your site, it's still a pretty rare thing. In fact, Mark Vuono had e-mailed me and said that he is aware of only five pontiled examples in existence. Anyway, please see attached pictures and feel free to attach my name to them. Also, if you decide to post them, I really wanted to be sure and give credit to the photographer. The credit might read: A Rarity in Connecticut Glass – Douglas Gagne (Photography by Cynthia Russo) or something along those lines…

---
S. S. Smith just Dug

Hello Ferd, Thought you may like to see this whiskey we just dug over the weekend. I found this at the 3 ½ foot level sitting on a wooden brace along the wall of a huge privy… that was the good news… the bad news (well actually good news) is that this privy was 8 foot by 8 foot by at least 10 feet deep, but only two of us were digging and it was full of water at the 4 foot level with an ash/rock mixture that felt like concrete when pulling, so we had to cover this one up. We are assuming that this bottle was a floater and similar age bottles are down in the use layer. Wish us luck! Thanks, Jeff

---
An exciting Oswego Bitters find…for just 75 cents

This former burial ground has been interning the dead here since the 1700s, when Oswego Bitter was settled northwest of the village of Camillus. The area's name probably refers to herbs farmers from Oswego County harvested there in the 1800s, which came to be known as Oswego bitter or Oswego tea. The cemetery's surrounded by the Fletcher farm. The homestead is across the Bennett Corners Road. One of the neighbors reported a light in the cemetery and watch it for about 20 minutes. The light sort of moved around slowly, and then it dissipated.

---
Warner's Label Fraud?
I have been e-mailing a person (Richard Curry in Cincinnati, Ohio) who has answered an advertisement I had in either of the (bottle) magazines. He answered in a generic e-mail asking if I was still looking for unusual items. When I said I was interested in Warner's with labels etc. he came back with an e-mail that he had one that was unique because of the pristine label. He sent pictures of a green Frankfurt SC. Nice bottle but no label.

---
Holabird Western Americana Million Dollar Auction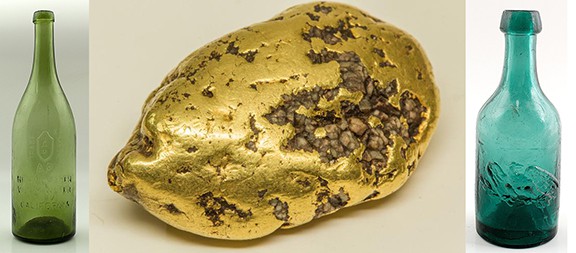 Holabird Western Americana Presenting Huge Auction Event Presenting Sessions 1-6, September 25, 26 & 27, October 2, 3 & 4, All sessions 8 AM PST VISIT AUCTION
---
Blue Gum Bitters – Stockton, California

Frank Ritz pulled me aside at the 2015 Downieville Antique Bottle Show to show me some bitters that he brought for sale. Most were pretty difficult to find squares that I already had examples of. As he pulled each example from a box, a fine example of the case gin shaped Blue Gum Bitters was a surprise. It will now proudly join my collection. The western guys seem quite impressed with this brand and bottle.

---
Dr. W. B. Fuller's Anti-Dyspeptic Bitters – Uniontown, Penn.
Always nice to get information that inspires some research on a bitters brand that I am unfamiliar with. In this case the Dr. W. B. Fuller's Anti-Dyspeptic Bitters from Uniontown, Pennsylvania. Andy Regrut sent in the following e-mail with the advertising trade card pictured at the top of this post. Hi Ferd, Talked to you at the Baltimore show about this bitters trade card. Never seen a bottle in my forty-five years of collecting. My guess is the bottle was labeled. – Andy

---
FOHBC 2017 Springfield National Antique Bottle Convention & Expo | Logo & Graphics Concepts
The following five (5) graphics concepts and graphics layouts were presented to the FOHBC 2017 Springfield National Antique Bottle Convention & Expo Co-Chairs Jim Bender and Bob Strickhart on Monday, 31 July 2015. Concept B (variation) was selected and is represented at the top of the post. The rifles are Springfield rifles from the historic Springfield Armory. On the preferred layout at the bottom of the page, the illustration is "The Old Sandwich Glass Works". The bottles are well known and from Massachusetts. The flag and seal are from the City of Springfield, Massachusetts. The FOHBC and Virtual Museum logos balance out the corners. SEE POST
---
Brian Wolff Medical Expense Fund
Dear Ferdinand, Here is the link to the fund to help our very dear friends Brian and Sherri Wolff with their astronomical medical bill. Brian was preliminarily diagnosed with a mini-stroke and then MS in June/July but treatments were not working. Since being admitted to the Cleveland Clinic last week, it has been found that there are lesions on Brian's brain and they are growing. This is nearly impossible to grasp. The hobby knows Brian as not only a friend, but a dedicated researcher, generous with his findings and never expecting anything in return. Sherri's friend set up a donation fund for them yesterday, and bottle collectors on the two pages where it was posted have been generous beyond words, everyone who is able pitching in something. Sherri is overwhelmed with gratitude. Thank you for posting this on the Federation and Peachridge Glass pages.
Thank you again, Dana (Charlton-Zarro) Brian Wolff Medical Expense Fund
---