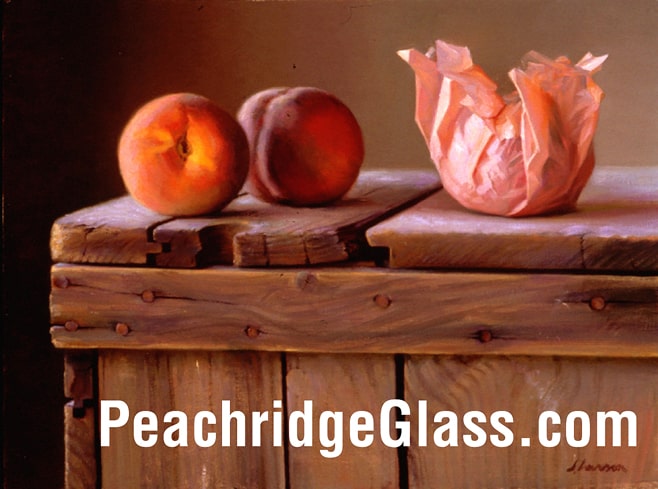 This site is presented and hosted by Ferdinand and Elizabeth Meyer. We hope to share our passion for collecting and dealing in Early American Antique Bottles and Glass. Please contact us for any information and or bottle and glass news for post consideration. I am also looking for guest authors as I shift to the Virtual Museum project. Thanks!
---

---
The Baltimore Antique Bottle Clubs 37th Annual Show and Sale
Last weekend I made the annual trip to Baltimore for their antique bottle clubs 37th Annual Show and Sale. Visit Club Site. This is always one of my favorite shows not just for the show, but it is also the first of two semiannual FOHBC board meetings. The second will be held in Springfield in August at the FOHBC 2017 Springfield National Antique Bottle Convention & Expo.

---
Ferd Meyer Memorial Received Well at Baltimore Bottle Show – Ferdinand Meyer V Interview
Was interviewed any Scott Collier at Dundalk TV. Gave me an opportunity to talk about my dad and how he was one of the first in the Balto Bottle Club. Got me started in this great hobby too. Enjoy. WATCH
---
Best Pit ever dug in Mississippi
Hi Ferdinand! Just checking in to say hello and to send you some pics from the best pit of Hutch sodas ever dug in Mississippi. We found a brick lined cistern in Gulfport and when we got into it, it was full of hutch sodas! The list of sodas were amazing. Double Biloxi Barq's, Gulfport Barq's, CH Hudson Scranton Miss, F Frank Smith Gulfport, Hattiesburg Bottling Works, just to name a few. There were over 300 hutch sodas in this four-foot deep cistern. I've dug many cisterns and never have I found one like this. It has to be some kind of record. It was a great day and all of us were elated. We will be bringing some of the sodas that we haven't sold yet to the Daphne Bottle Show on the 25th. Hope you enjoy the pics! Your Friend, Mike Burkett, Long Beach, Mississippi

---
American Bottle Auctions | Auction 63 is Open for Bidding!
Part 2 of Auction 63 is open for bidding starting today and will close on March 19th. Much like the first half of this sale, part 2 has a great selection of western bitters, fruit jars, sodas, sauces and lots of other nice bottles. Presenting the collections of Vince Madruga and John O'Neill, these savvy collectors put together some of the finest western pieces we've had the pleasure of selling. If you don't have a bidder number let us know, we will be resending current bidders their numbers just in case. Any questions or to see additional pictures just email or call us. If the first half of Auction 63 was any indication, part 2 should be a blockbuster as well. We thank everyone for taking the time to check it out. It's no secret that we have the best customers in the world! VISIT AUCTION
---
Enfield Connecticut Bottle Show Report
This past weekend I was able to attend the 44th annual Somers Bottle Club Show and Sale held in Enfield Conn. Once again the show was held at the St. Bernard's School West Campus. I have been attending this show for many years and always come home with something. This year I had Jim and Val Berry as well as Jim Healy riding with me. There is nothing like a day out with friends …

---
ABCR Auction 27 Now Online
898 Lots with something to suit all collectors. Hi, Ferdinand, The Auction 27 catalogue is now ready to view and bidding begins next Wednesday (1st March). As usual there is a really diverse offering of antique bottles covering most fields and budgets. We're also pleased to offer a nice selection of Pottery, advertising pieces, early glass and pot lids. The most important detail! Online bidding begins: Wednesday 1st March 2017, 8 pm (Melbourne, Australian Time). Click here to view the catalogue.
---
Heckler Premier Auction 146
Announcing Heckler Premier Auction 146, March 6th through March 15th ** A Wonderful Selection of Bottles, Flasks & More ** A Premier Absentee Auction Including: Early Glass, Bottles, Flasks, Bitters, Paperweights, Freeblown and Pressed Glass, Soda and Mineral Water Bottles, Whiskeys, Scents, Utilities, Medicines, Pattern Molded Glass, Inkwells & More is now available for viewing on our website. View The Auction Online
---
Oregon Bottle Collectors Association (OBCA) Show and Sale
Amidst the frequent winter storms that have plagued the West Coast, the Oregon Bottle Collectors Association held its show and sale on February 17th and 18th in the town of Aurora, about 20 miles south of Portland. As fate would have it, opening day was greeted with a virtually cloudless sky that everyone knew was but a short respite from the storms that have drenched the Webfoot State. The show was small but well attended, and held in the Aurora American Legion Hall. It generally attracts collectors from Oregon and Washington.

---
March | April 2017 issue of BOTTLES and EXTRAS mailed!
The March | April 2017 issue of the 72-page, full color, BOTTLES and EXTRAS mailed early to FOHBC members. Features: The Beginnings of the Antique Bottle Collectors' Association (ABCA) – George Wagoner, Sanford Petts of Boston and the "Spirits of '76″ Jack Sullivan, Edward Roome – Tobacconist – Eric McGuire, California Favorite: The George Wissemann Company – Steve Abbott, A Variety of New England Flasks – Mark Vuono and so much more… INFO >> Bottle and Extras
---
Manville Show Big and As Crowded As Ever
Last Feb. 5, Linda and I traveled for the 21st annual New JerseyAntique Bottle Club's Antique Bottle Show and Sale, held again this year at the Manville VFW hall. The site is just about right for the 100 tables that show always has. Bob Strickhart took over the duties as show chairman four years ago when the show was about to be canceled by the club. Lack of volunteers and members was a huge issue. So Bob decided to take it on alone if need be to save the show. He has more than saved it, it has grown.

---
A labeled Gordon's Dry Gin, Gordon's Pale Orange Bitters and a Tanqueray Fine Gin bottle
I really like to see complete packages when it comes to antique bottles. This means a great looking original label attached to old glass with character. In this case, we will look at a labeled Gordon's Dry Gin, Gordon's Pale Orange Bitters and a Tanqueray Fine Gin bottle. All were bottled in New York and are London, England products.

---
Little Rhody 2017 Bit Hit even with the Weather
I was able to make the trip to Taunton, Massachusetts on January 8th for the Little Rhody Bottle Show even though there was almost a blizzard the day before. I had been watching the weather all day Saturday and the East coast was getting pounded by high winds and heavy snows in the Cape Cod region. I knew this would mean trouble for the people who were planning on attending the Little Rhody 46th annual show.

---
X-Rare Backwards 'N' Peruvian Bark Bitters
I came across your article, "Could this be the same Dr. M. Perl from New Orleans?" while trying to find info on my Dr. M. Perl bitters which I acquired in New Orleans about 20 years ago. Mine is similar to the one in the referenced article, center image with indented panels. Mine is clear (light aqua) and the interesting thing about my bottle is that the "N" in PERUVIAN is backwards/reversed. The few references I have found do not show a backwards "N". Is this anomaly unusual or rare?

---
Muncie, a fruit jar collectors dream come true
Braving unpredictable weather each year is a dedicated group of Fruit Jar collectors and Jelly Jammers in early January. Collectors from all over the country arrive early at the host hotel to kick off four days of room hopping. This year, those arriving early faced dangerous road conditions while late arrivals where met with single digit temperatures. Once in the hotel, the weather was no factor in all fun and hundreds if not thousands of fruit jars greeted those hardy collectors. Shades of amber Globes, Lightnings, and 1858's among all the quality aqua fruit jars made for interesting browsing.

---
Bethlehem Bottle Show Was Packed
I was able to attend the Forks of the Delaware Bottle Collectors Association's 43rd annual show on November 27th. Visit on Facebook. The Bethlehem show, as most people call it, is a great place to meet friends from the North, South and Midwest. It never shocks me at how many people attend this show. This year's show seemed to be really packed. When I arrived, I had to park out in front of the school because the parking lot was packed full. This was the first time I have ever had to do this. When I walked in I could not believe the crowd. It was so good to see so many people out supporting the show and hobby.

---
Capital Region Antique Bottle and Insulator Club Show – This Show Goes On Despite The Weather
The Albany Bottle Club (Capital Region Antique Bottle and Insulator Club) held its 20th annual show and sale last November 20th despite the bad weather that hit the area. Once again the show was held at the Polish Community Center on Washington Ave. Extension, a really nice place to have a show.

---
Battle of Springfield Bottle Competition News
The "Battle of Springfield" Bottle Competition will be held Thursday, August 3rd, 2017 from 7:00 to 10:00 pm at the FOHBC 2017 Springfield National Antique Bottle Convention & Expo. The event will occur in the Mahogany Room on the 2nd Floor of the Sheraton Springfield Monarch Place hotel. Bottle registration will be at 6:00 pm in the same room.

---
Springfield National Room Hopping Announced!
For those who would like an old fashioned treat, this coming year at the 2017 Springfield National, we are bringing back a rendition of an old favorite. We're going to have some old fashioned "Room Hopping" at the Sheraton Springfield Monarch Place hotel just like we did before cell phones and late night auctions.

---
Long Island Antique Bottle Association Show Report
Well, we are off to a much better start. As some may recall, our first show in a decade, set for January 24th, was snowed out, as the day before we received nearly three feet of the white stuff. Alas, a close call with Hurricane Matthew which blew by the week before kept us on edge for a while. We had about as perfect a day as one could want for a return to the show circuit. Near record high temperatures in the area and abundant sunshine. Pretty good for October 23d if you ask me.

---
Springfield Armory Reception – New Event added to the 2017 Springfield National
The FOHBC is working with the Events Coordinator at the Springfield Armory Museum and the Campus Events Coordinator at the adjacent Springfield Technical Community College. Both are in historic buildings on the National Historic Site (National Park Service) grounds and hold events. The FOHBC and Springfield Co-Chairs will be holding an afternoon reception on the 7th floor, "Top of the City" conference room at the Education Center which has large windows that overlook the historic grounds.

---
First Waco, Texas Antique Bottle Show
Federation board member Brad Seigler (Southern Region Director) reports that Jay Kasper was successful in holding the 1st Waco, Texas Antique Bottle Show this past weekend. Brad said that this was the first year of the Waco show and that Jay and his wife really put fourth the effort to make it run smoothly. The turn out was good for show day, and sales were brisk amongst walk-ins and the dealers. Before the show had even opened there w…

---
The Oldest Club in The Country Holds It's Fall Show
The Empire State Bottle Collectors Association held its fall show and sale on Sunday, 18 October 2016. This is the 17th year for the Scriba, New York location. Barry Haynes heads up the show and does a great job – always filling the show room. There were 60 tables at the show with 95% being bottles along with a few very interesting displays.

---
Mt Vernon Glassworks Project
Hi Ferdinand, Mark Yates and I were excavating behind the factory site of the Mt. Vernon glassworks with Brian Wolff for several years prior to his death. Brian's dream was to excavate the actual factory site. Brian's longtime friend, turns out, had recently inherited a house, its yard being the factory site. Last October we got permission to excavate on the factory mound in the backyard and Brian was able to be with me on the first day there. Mark and I continued until December 31st when the frost did us in.

---
Stage Actress Beauties – Looking at some Damiana Bitters Advertising Trade Cards
Ferd, Here are the images you requested. Glad to help out. I thought that we had used a number of them previously but I could not find them in any of your posts. All of these ladies were stage stars in the late 19th century. They lent their celebrity to the promotion of these bitters much as celebrities are doing today. Each are worthy of separate posts in their own right. I have done some research and have limited biographies on each of them. I look forward to reading your Damiana Bitters post. Regards, Joe"

---
Early Damiana Bitters or is something wrong here?
Gary Beatty snagged this interesting Baja California Damiana Bitters with a label (pictured above) and wonders if it is a variant of the more common Damiana Bitters most of us are familiar with (pictured below). He also wonders about the authenticity of the label. His email to me is represented below.

---
Yankee Bottle Club 49th Show Still Great After All These Years
This past week end I was lucky enough to travel to the Yankee Bottle Club's 49th annual show and sale in Keene, New Hampshire. The Keene Show, as most collectors and dealers call it, has been one of my favorites for years. This year was no different and it was well worth the trip.

---
Finger Lakes Bottle Collectors Association Holds 47th Show
The Finger Lakes Bottle Collectors Association (FLBCA) was organized in April 1969. It is a non profit organization composed of individuals and families who share a common interest in bottles, fruit jars, glass, stoneware, related items, advertising, and other antiques and collectibles.

---
Barrel Series – Out of the Ashes, the Wolford Z – Whiskey

I guess my biggest question here would be why Jacob A. Wolford would put a "Z" on his figural barrel whiskey bottle? Does it mean Zebra, Zorba, Zion, Zipper or something else? Who knows? Mr. Wolford was born in Baden-Baden, Germany in 1846 and was married to a woman named Mary who was three years older. Maybe her maiden name started with a "Z"? They lived in Chicago, Illinois as Wolford came to Chicago from Buffalo, New York in 1869.

---
The Hull Brothers barrel from Detroit, Michigan
Here is a new barrel post for the extremely rare Hull Bros. from Detroit, Michigan. In fact, this is the only example I have ever seen. The amber bottle was offered in the recent Glass Works Auctions Session 1 from the great Bob Ferraro Collection. Bob is known as Mayor Ferraro and the "Barrel King". Many times I would come across an obscure barrel only to find that Bob would have an example. Like I said, the Barrel King.

---
The James A. Clark barrel from Louisville
I have put out many barrel posts before but I missed the Clark barrel from Louisville, Kentucky. You see, there are only two examples, the last coming from the recent Glass Works Auctions Session 1 of the Bab Ferraro Collection. Bob is known as Mayor Ferraro and the "Barrel King".

---
Two New York Clubs learn about the FOHBC
I recently was invited to speak at two of New York's great antique bottle clubs. Barry Haynes of the Empire State Bottle Collectors Association and Tom Kanalley of the Finger Lakes Bottle Collectors Association asked me to join them and speak about the history of the Federation of Historical Bottle Collectors (FOHBC).

---