Panama Bitters – Meeting of the Atlantic & Pacific
14 October 2017

Recently I watched a neat documentary on the Panama Canal on Netflix (Panama Canal: Prized Possession). A few days later I found a bitters advertisement for Panama Bitters and liked the momentary connection. To start off, I lead with the art card above labeled, "Meeting of the Atlantic & Pacific, The Kiss of the Oceans, 1915". Pretty sensual.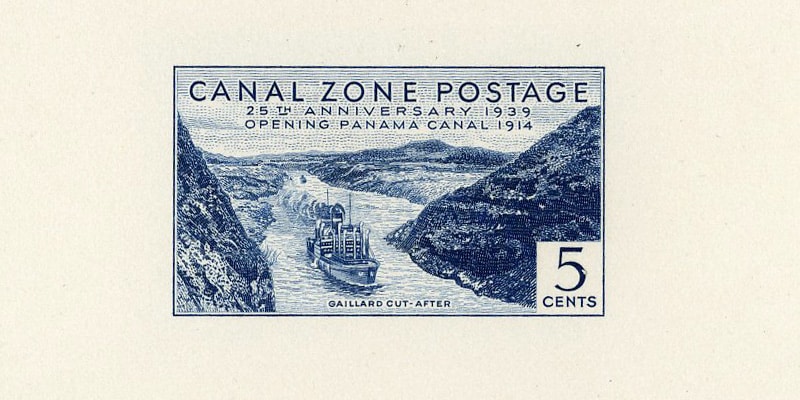 It seems like I learned a great deal about America and the world as a young lad by collecting postage stamps since many stamps documented and commemorated historic events and achievements. Well there was none bigger than the Panama Canal as it is one of the largest and most difficult engineering projects ever undertaken.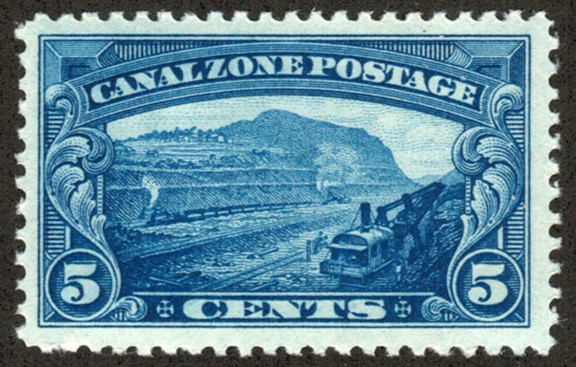 As the art in this post illustrates, the Panama Canal is a man-made 48-mile waterway in Panama that connects the Atlantic Ocean with the Pacific Ocean. France began work on the canal in 1881 but stopped due to engineering problems and a high worker mortality rate. The United States took over the project in 1904 and opened the canal on August 15, 1914. One of the largest and most difficult engineering projects ever undertaken, the Panama Canal shortcut greatly reduced the time for ships to travel between the Atlantic and Pacific Oceans, enabling them to avoid the lengthy, hazardous Cape Horn route around the southernmost tip of South America via the Drake Passage or Strait of Magellan.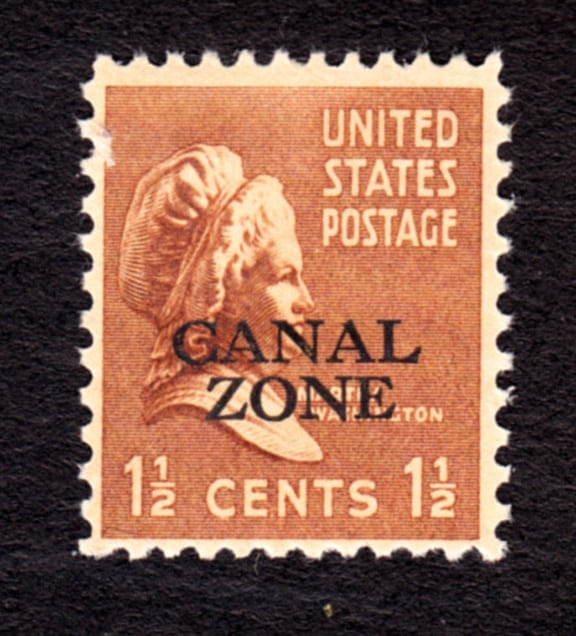 Colombia, France, and later the United States controlled the territory surrounding the canal during construction. The U.S. continued to control the canal and surrounding Panama Canal Zone until the 1977 Torrijos–Carter Treaties provided for handover to Panama. After a period of joint American–Panamanian control, in 1999 the canal was taken over by the Panamanian government and is now managed and operated by the government-owned Panama Canal Authority.
If you're paying attention to where bottles are being dug outside of United States, you know that the Panama Canal Zone is fertile with historical bottles. Yes, they are later but none-the-less, they are there. Bitters, medicines, schnapps, spirits and everything else. Kinda-like the California gold rush, without the allure.
Even Hostetter's Stomach Bitters commemorated the Panama Canal with this two cents United States Post Card.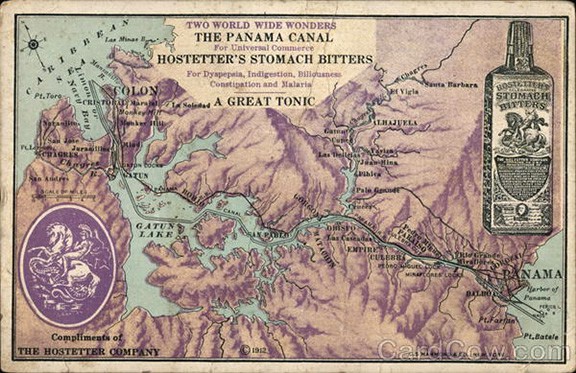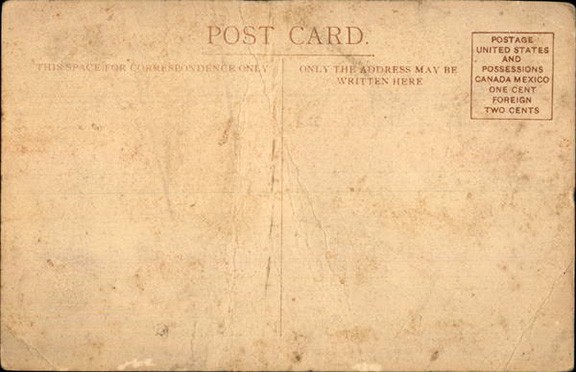 Here are the two advertisements I found from 1913 capitalizing on the canal notoriety. Incredibly dirty and dark. A late bitters from Portsmouth, New Hampshire. Note the phone number for A.O. Caswell. This would be Andrew O. Caswell who was a bottle. The bitters was probably black glass-like. Marketed as a bitters, medicine, cordial and tonic, they made sure they had all their bases covered. I am not aware of any bottles in collections which is odd. Be fun to see a labeled example.
Here is a little information on Caswell from the History of Rockingham County, New Hampshire and Representative Citizens by Charles A. Hazlett, Richmond-Arnold Publishing Co., Chicago, Ill., 1915
ANDREW O. CASWELL, a well known merchant of Portsmouth, N. H., engaged in a bottling business at No. 50 Porter street, was born on one of the Isles of Shoals, August 23, 1871. He is one of a family of four children born to his parents, who were Andrew Jackson and Christina (Gunnison) Caswell. The father, a fisherman by occupation, died in 1876. The subject of this sketch was a child of but two years when he accompanied his parents to Portsmouth. He was educated in the public schools of this city. As soon as he was old enough to work he was obliged to help his widowed mother support the family, and accordingly found employment as clerk in a hardware business. In 1904 he entered
into his present business, in which he has since continued. He bottles local beers, and deals in liquors, wines and cordials, including whiskies of various well known brands. He is also agent for Milwaukee, Budweiser and other foreign beers, bar essences, spruce beer, tonics, etc. He has been successful in his present business and is widely known as a substantial and reliable business man. He is affiliated with the order of Elks and that of Eagles, and also belongs to the Yacht Club. Mr. Caswell married Mrs. Hattie Phinney, a widow whose maiden name was Hattie Shields. She is a daughter of William Shields, of
Portsmouth. Mrs. Caswell has two children by her first marriage, namely: A. Waldo and M. Phylis. Mr. Caswell and family are members of the North Congregational church. They have a tasteful and commodious residence at No. 60 Summer street, Portsmouth.
The only two decent product images I could find.
The Carlyn Ring and W.C. Ham listing in Bitters Bottles is as follows:
P 15 PANAMA BITTERS
This may want to be updated in the forthcoming Bitters Bottles Supplement 2.