by Ken Previtali
24 October 2017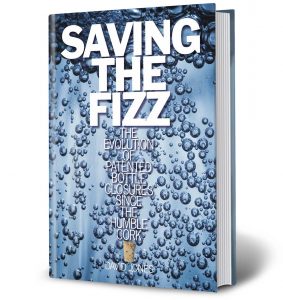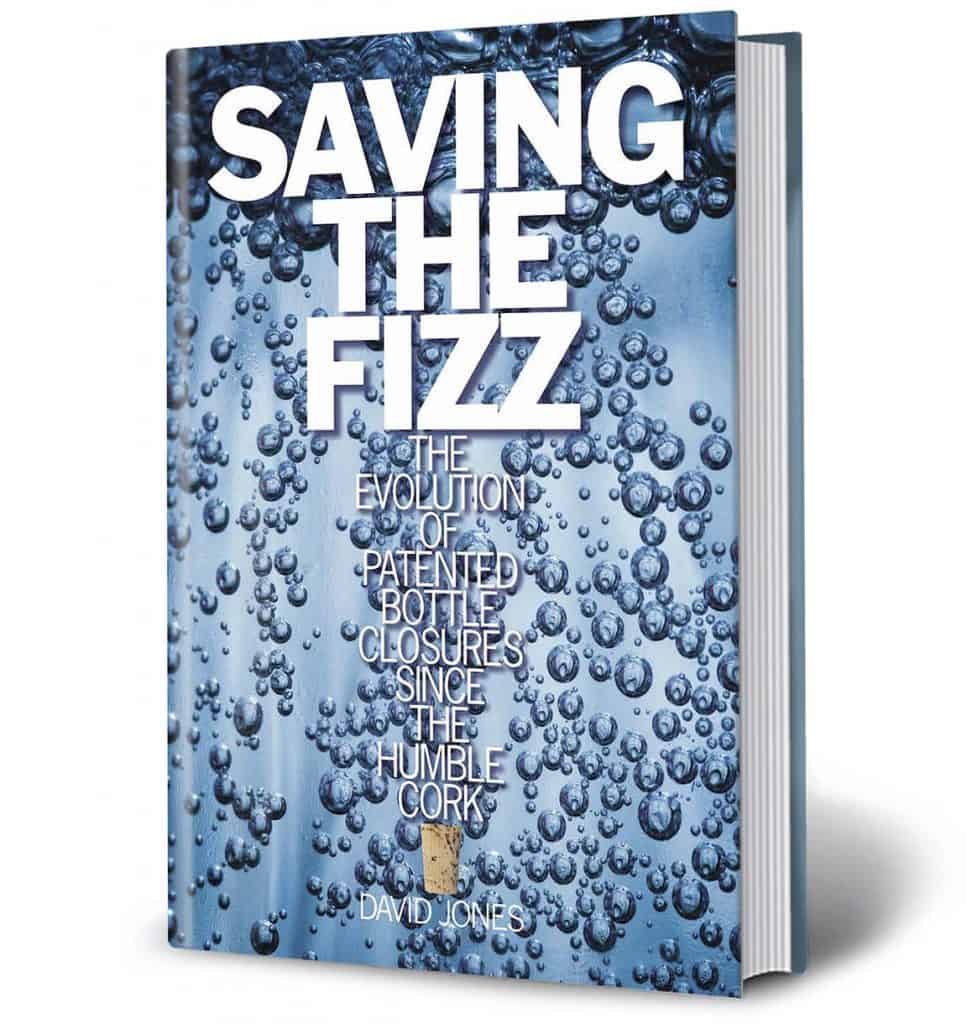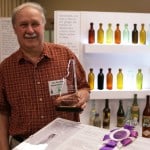 In reading the Saving the Fizz post, a number of things came to mind. Keeping CO2 bubbles sealed in a bottle until they were set free to tickle the senses was indeed a challenge to the burgeoning 19th century bottling industry. Why was fizz so important? Mainly because the sensation is what attracted their customers: No fizz? Less bizz!
As Mr. Jones outlines in his enticing prose describing his book Saving the Fizz, the challenge drove inventors, glasshouses, and bottlers to try just about every way imaginable to make a reliable seal. In David Graci's own groundbreaking 2003 book Soda and Beer Closures- 1850-1910, he notes that "Many of these bottle closure ideas appeared in a short period of time, competing fiercely for patronage of bottlers and customers alike. Those making it to a successful acceptance might be quickly bypassed by another, seemingly better idea. Patented bottle closures filed and recorded within the Patent Records seemed to herald a quickening impatience to discover this holy grail." (David told me that he "had the pleasure of working with David (Jones) on both his massive books.")
For every one thing we think we know, there are ten more we don't, and that is especially true with history. Let's go on another historical ramble on fizz with a "slight" slant towards ginger ale.
Read: Ginger Ale Bottles / Go Withs
When just a cork and wire were the predominant method to seal a bottle, bottles were sometimes embossed with directions to "keep lying down." The objective was to keep the liquid contents in contact with the cork to prevent shrinking. A dry cork allowed the zing to slip away unnoticed until an eager customer was disappointed by the stillness. And flat ginger ale is never very appealing; back then, or today.
Found more often, labels provided similar instructions.
We learned from Mr. Jones that the inside screw stopper had been around for a while with Henry Barrett generally accepted as the inventor (1878) with a nod to several earlier others including the little-known Amasa Stone (1861). But then along came Frederick Riley of England in 1885 with his own twist on the screw stopper. In the closures section (http://www.sodasandbeers.com/SABBottleClosuresSoda.htm) of Sodas & Beer Bottles of North America, Tod von Mechow tells us that "Riley improved the inside screw stopper by adding a protrusion to the top of the stopper that allowed for easier opening."
There are a lot of bottles with patent information embossed, but few can compare with Grattan's declaration that in all of Ulster County, Ireland only they can use Riley's patent extended stopper. That claim is probably easier to prove than their one about ginger ale.
While Grattan had cornered the market for Riley's in their patch, others were using it elsewhere.
Given Mr. Jones hails from down under, we need to take a closer look at the Wilcox Bros. Codd bottle. The Wilcoxes operated in three locations Lilydale, Dandenong and Frankston, each 30-40 km from Melbourne. Today those towns are the "suburbs" of Melbourne, but in the 1900s they were in the "country", but not too far away by Australian standards. The tree fern "trademark" and "Truly Australian" reflects national pride, as the tree fern Cyathea cooperi, is native to Australia. This sun-colored ginger ale example is a fairly rare bottle.
This ad from 1878 touts the benefits of the Codd bottle as perhaps the finally-found "holy grail" of closures.
"The bottle may fairly be called the greatest invention of the age in connection with Aerated Waters, as it combines all those qualities so long sought for in a Soda Water Bottle; and we challenge any one, however biassed his opinion, to name one fault."
Of  course, we have the benefit of hindsight to observe that while they believed that at the time, it was not to become the ultimate solution as advertised.
To complete the Australian connection, here's a nod to Mr. Jones who perhaps deserves to earn a blue ribbon for his Save the Fizz; my only Sydney ginger ale bottle.
We began this ramble talking about how early bottlers fervently sought the best way to contain that tickling zing of bubbles. No matter what; bright, crisp carbonation continued to be what the customers wanted: Soda water ain't got a thing without that zing!
One of best descriptions of the fugitive fizz is by bottler Tom Moore of Minneapolis, MN.