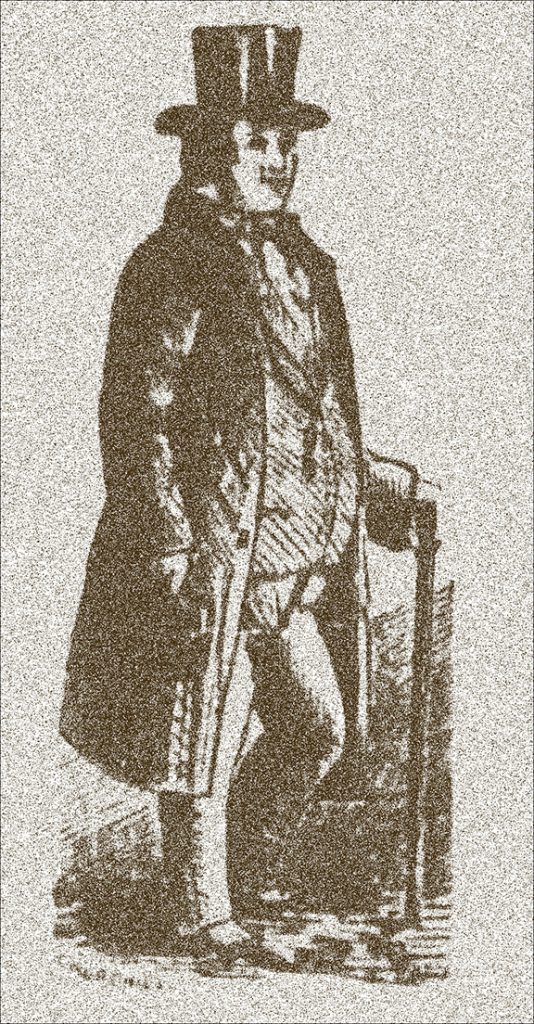 Dr. Herrick's Standard Family Medicine
Herrick's Strengthening Bitters and Herrick's Vegetable Tonic Bitters
24 June 2017

Within this post is reference to two early bitters from 1846 and 1847 that seem to be unlisted. The Strengthening Bitters and Vegetable Tonic Bitters (probably the same bitters with flexible names) are from a Dr. Herrick who is probably Dr. Lewis R. Herrick of Albany, New York.
Dr. Herrick was born in Malden, New York on March 10, 1816 and was a noted physician of his day. Dr. Herrick, a patent medicine man, acquired considerable fame, and a large fortune in that business. His Sugar Coated Vegetable Pills and Dr. Herrick's Kid Strengthening Plasters had a world-wide reputation, at least according to advertising and write-ups on the man. He called himself "The great Healer of Mankind!" which is a bit lofty. I would love to see a modern-day test of what is sugar pills consisted of, though I have a hunch.
Herrick studied medicine early with a Dr. McClellan of Chatham and subsequently practiced medicine for ten years in Malden. In 1835 or so, he moved to Albany and started his proprietary medicine business. At one point his advertising says Herrick & Brother, Practical Chemists, Albany, New York and use an illustration of what must be the coated Dr. Herrick wearing a top hat and sporting a walking stick. Albany, quite interestingly, seems to be the epicenter of quack medicine during that time period.
The following extrapolation comes from an 1859 book on scams entitled "Humbug", contained in a chapter devoted to "Advertising, Swindling Quacks".
Amongst the twenty or so named quacks, you will meet Dr Lispenard of Albany [who also used the name Ezra J. Reynolds] whose real name was Lewis R. Herrick. In 1861 one of his daughters, Helen Estelle Herrick, married J. Moreau Smith who, after working for his father-in-law's quack medicine operation for eight years, went on to become President of the Rochester Trust and Safe Deposit Company.
During the Civil War, Dr. Herrick said that soldiers leaving for war must take along his sugar coated pills that will kill the fevers, illnesses and diseases from camp life. He said that millions had taken his pills.
In 1870, Herrick moved to New York City. His business may have been acquired by L.W. Warner & Co. Dr. Herrick died on September 4, 1877 and is buried at Mount Hope Cemetery in Rochester, Monroe County, New York.
So here are some of the advertisements I found.
Looking in Bitters Bottles, I see listing for a:
H 101  HERRICK'S BITTERS
G. L. Herrick, Dixon City, Illinois. Combination Atlas Map of Lee County, Illinois
Ballson Democrat (New York) March 1855
This might be the same bitters but I seriously doubt it. The reason that it must be Lewis R. Herrick is that he authored The American Domestic Cook Book for 1870. It was published by Dr. Herrick's Family Medicines. There you go.
As far as the bitters, I am not aware of any bottle examples. The bitters were short lived as Herrick put his weight behind his pills and plasters.
There are actually a few other Herrick's that were floating around that time period. Many were doctors. I need to sort thru this at some other time.
Support:
1810:

Dr . Abram Stephen Herrick, Birth: 15 Sep 1810 – Washington, Death: 16 Dec 1893 -Muscatine, Muscatine, IA (Iowa), Marriage: 11 Nov 1839 – Buskirk, Rensselaer, NY (New York), Spouse: Gertrude Breese
1816:

 Dr. Lewis R. Herrick born in Malden, New York on March 10, 1816.
1850:

Lewis Herrick, Doctor, Age: 33, Birth Year: abt 1817, Birthplace: New York, Home in 1850: Albany Ward 9, Albany, New York, Household Members: Lewis Herrick 33, Emma Herrick 30, Hellen Herrick, 11, Emma Herrick 9, Richard Herrick 6, Robert Herrick 4 – United States Federal Census
1850:

Dr . Abram Stephen Herrick, Birth: 15 Sep 1810 – Washington, Death: 16 Dec 1893 -Muscatine, Muscatine, IA (Iowa), Marriage: 11 Nov 1839 – Buskirk, Rensselaer, NY (New York), Spouse: Gertrude Breese
1850:

Abram Herrick, Physician, Age: 38, Birth Year: abt 1812, Birthplace: New York, Home in 1850: Hoosick, Rensselaer, New York, Abram Herrick 38, Gertrude Herrick 34, Sarah B Herrick 9, Elizabeth S Herrick 6, Stephen Herrick 4, Cornelius Herrick 1 – United States Federal Census
1860:

Stephen Herrick, Age: 48, Birth Year: abt 1812, Birth Place: New York, Home in 1860: Montpelier, Muscatine, Iowa, Post Office: Blue Grass, Stephen Herrick, 48, Gertrude Herrick, 43, Sarah B Herrick, 18, Elizabeth S Herrick 15, Stephen Herrick 14, Cornelius Herrick 11, Cornelia Herrick 9, Gertrude Herrick 6, Martha Herrick 4 – 1860 United States Federal Census
1861:

Lewis Herrick, Physician, R. 72 State – Albany New York City Directory
1870:

The American Domestic Cook Book for 1870. [Herrick, Lewis R.]. Published by Dr. Herrick's Family Medicines, 1870