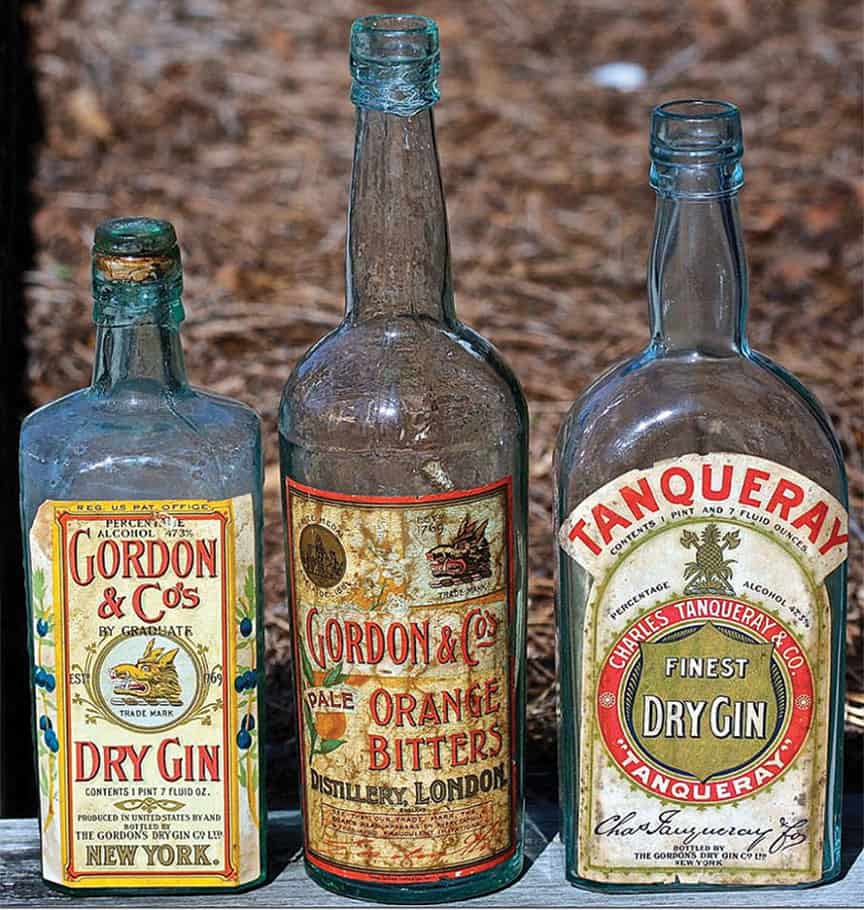 A labeled Gordon's Dry Gin, Gordon's Pale Orange Bitters and a Tanqueray Fine Gin bottle
06 February 2017

I really like to see complete packages when it comes to antique bottles. This means a great looking original label attached to old glass with character. In this case, we will look at a labeled Gordon's Dry Gin, Gordon's Pale Orange Bitters and a Tanqueray Gin bottle. All were bottled in New York and are London, England products.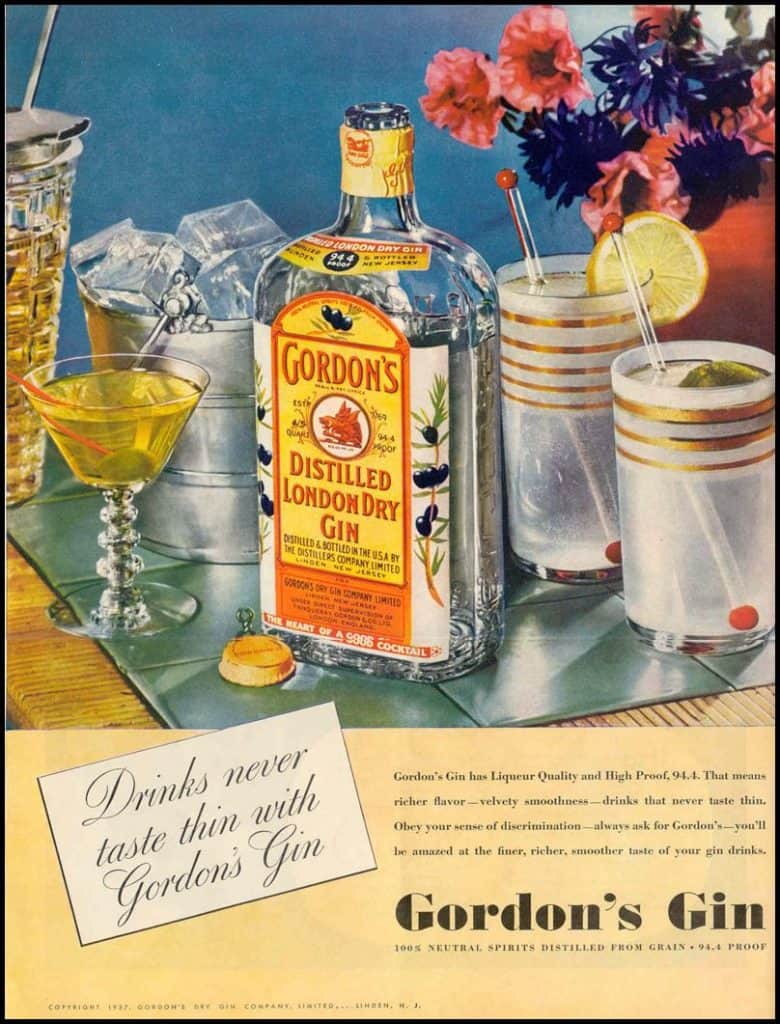 Gordon's is a world-famous brand of London dry gin that was first produced in 1769. The product was developed by Alexander Gordon, a Londoner of Scots descent. He opened a distillery in the Southwark area in 1769, later moving in 1786 to Clerkenwell. The Special London Dry Gin he developed proved successful, and its recipe remains unchanged to this day. Its popularity with the Royal Navy saw bottles of the product distributed all over the world. In 1898, Gordon & Co. amalgamated with Charles Tanqueray & Co. to form Tanqueray Gordon & Co. All production moved to the Gordon's Goswell Road site. In 1899, Charles Gordon died, ending the family association with the company.
In 1904, the distinctive square-faced, green bottle for the home market was introduced.
The incoming email with attached images came from Robert Biro. Love the base embossed boar's head.
Ferdinand…. Some photo's of some cool labeled bottles that I have collected over the years. All bottles were made by the same company and are from the turn of the century. I thought you would like to see that Bitters even through it is not american.
Robert Biro
---
Gordon's Dry Gin | London, England – The Gordon's Dry Gin Co. Ltd. – New York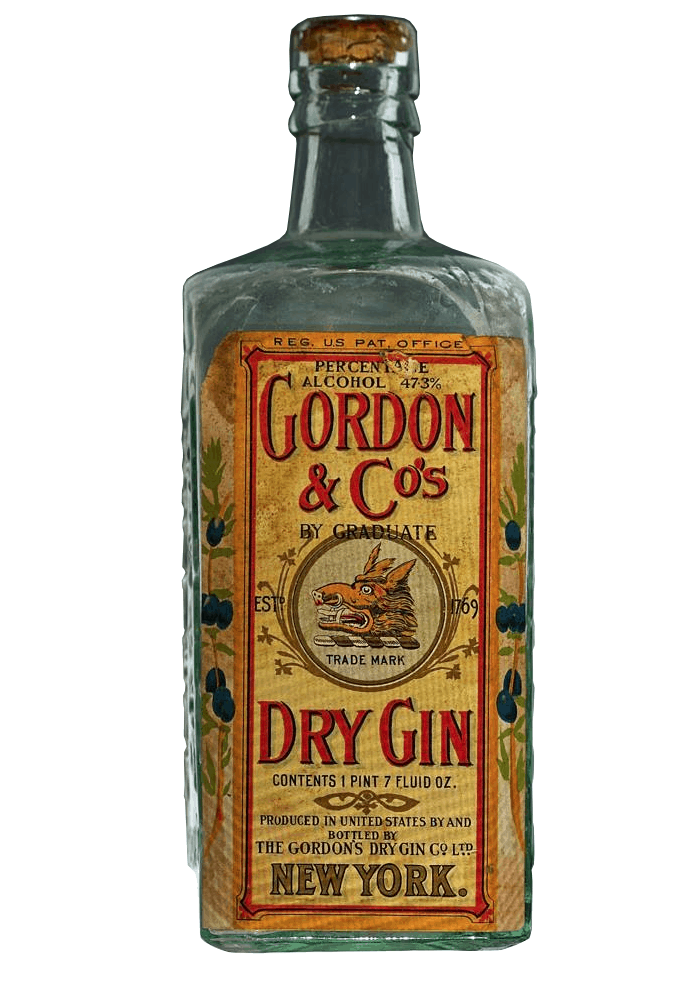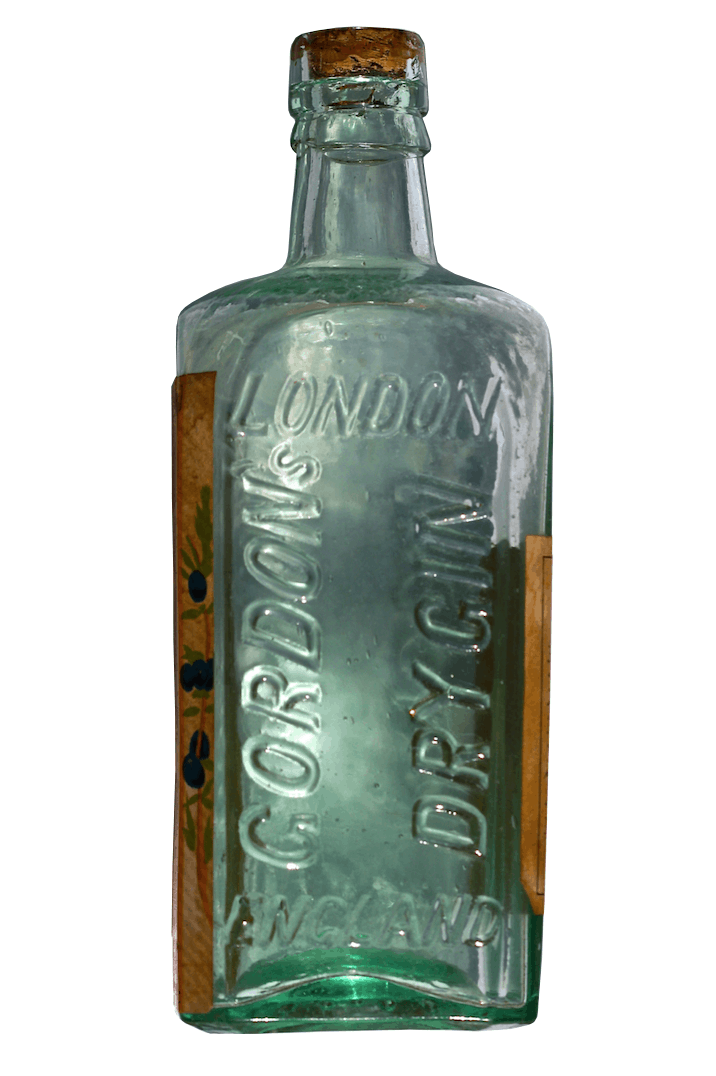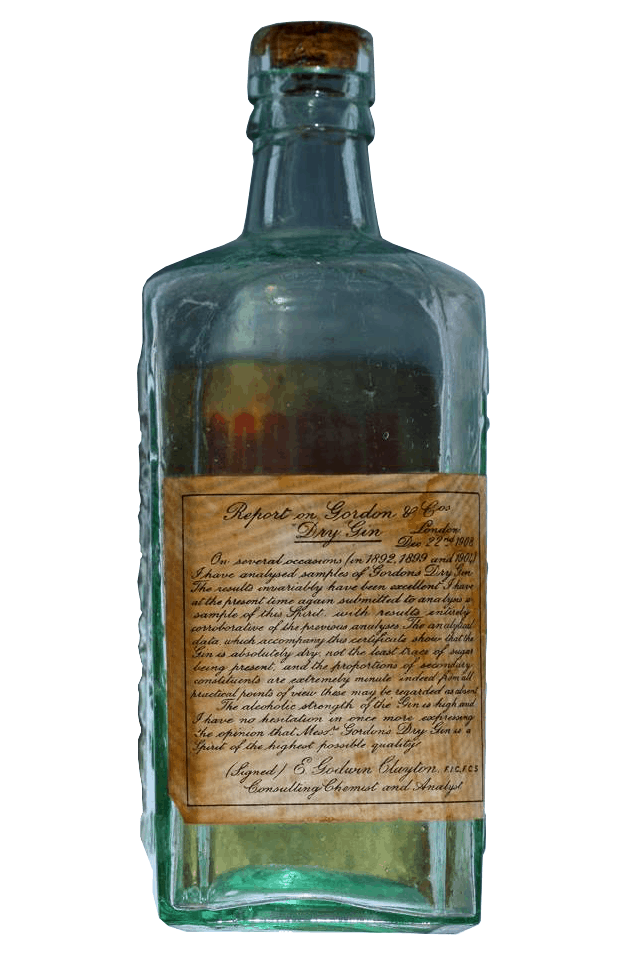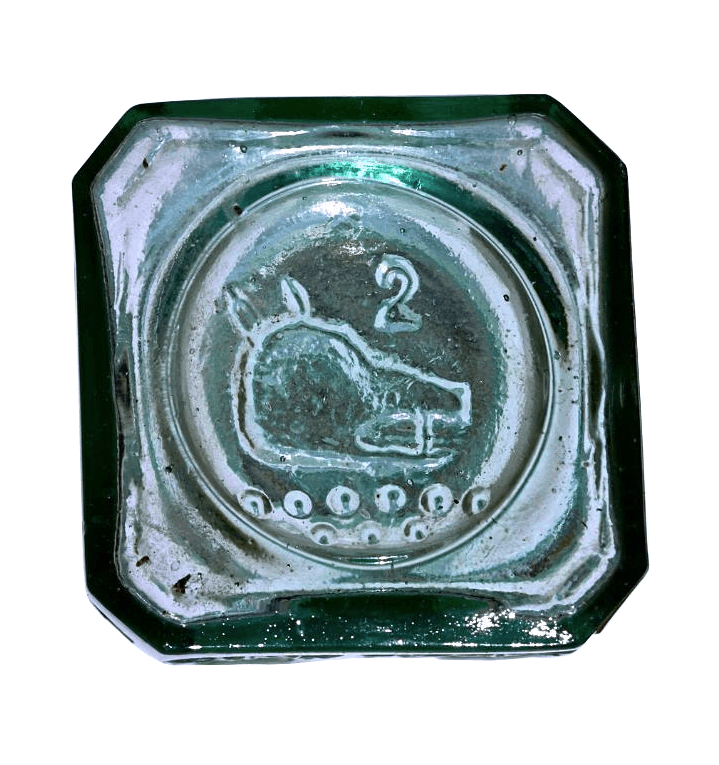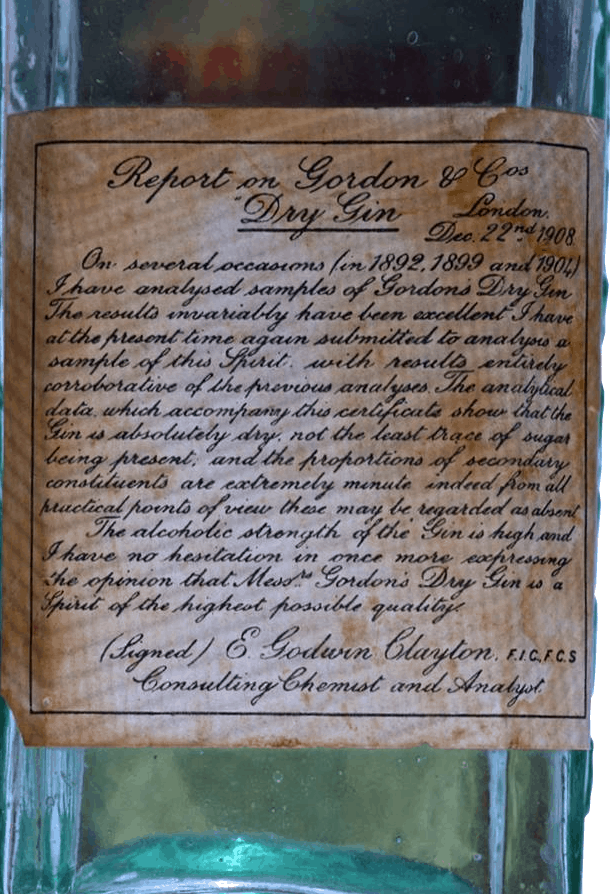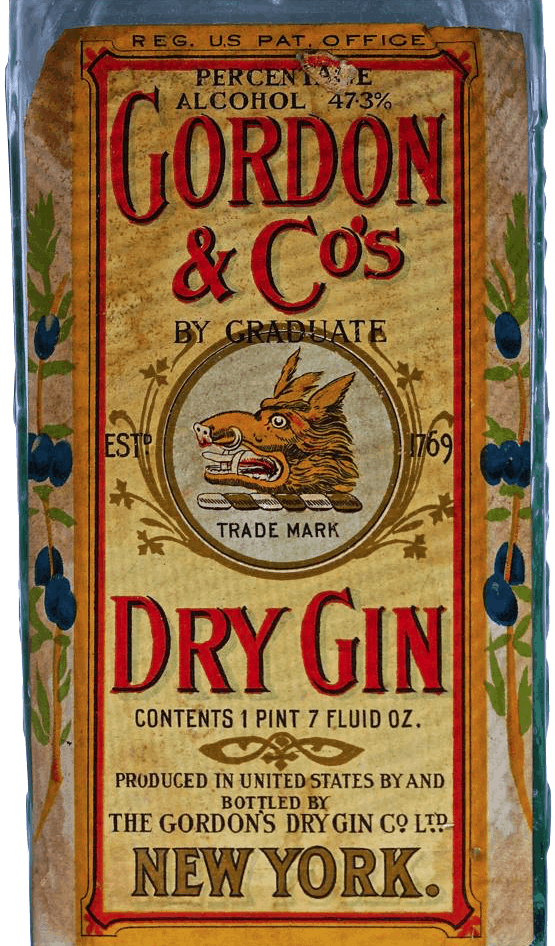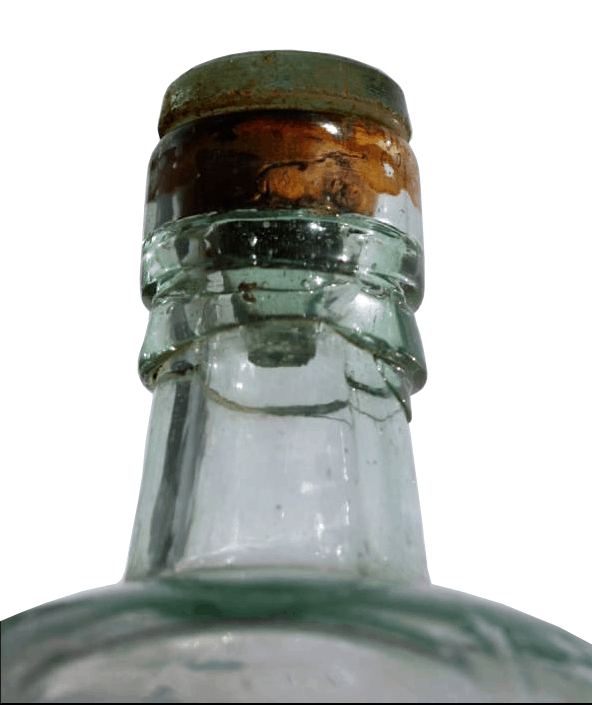 ---
Gordon's Pale Orange Bitters – London, England – Gordon & Co.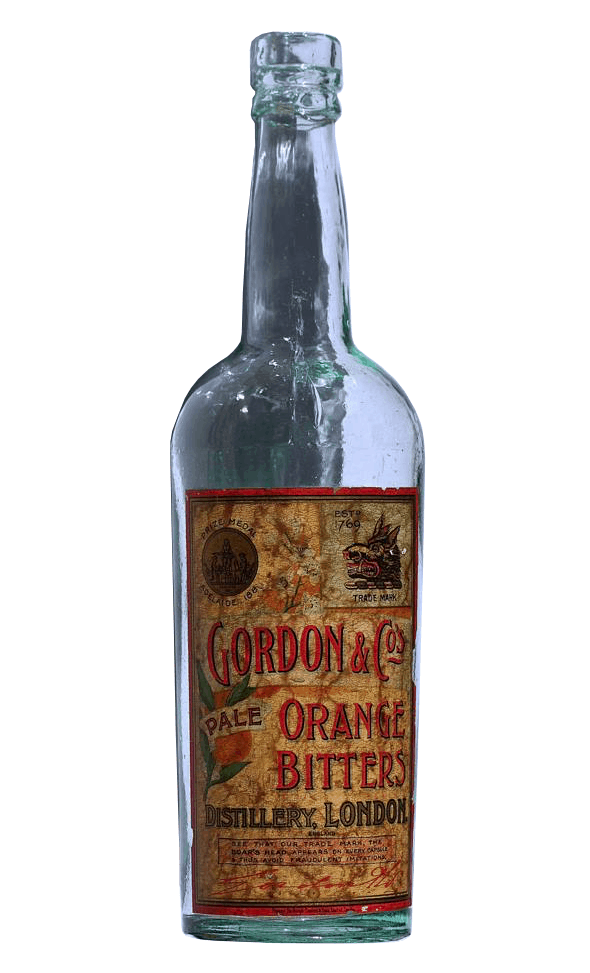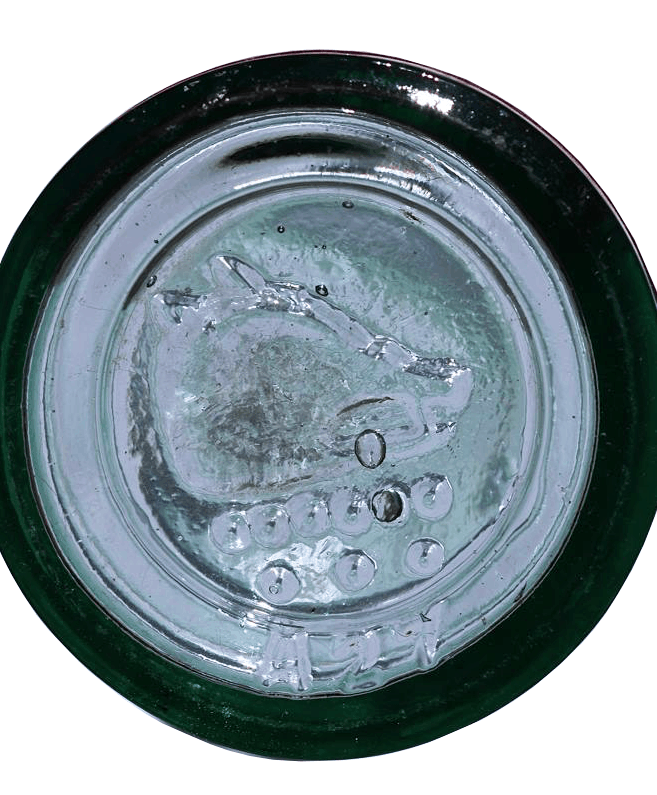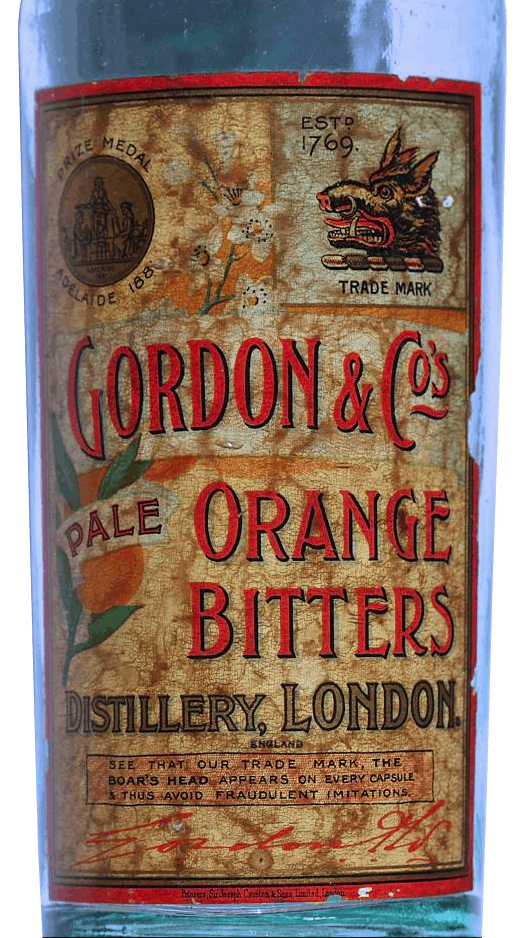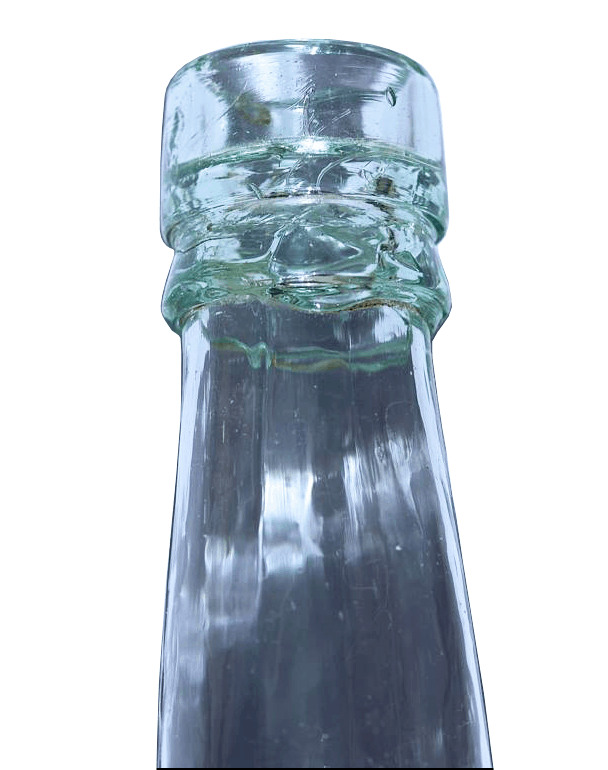 ---
Tanqueray Fine Gin – Charlers Tanqueray & Co. – London, England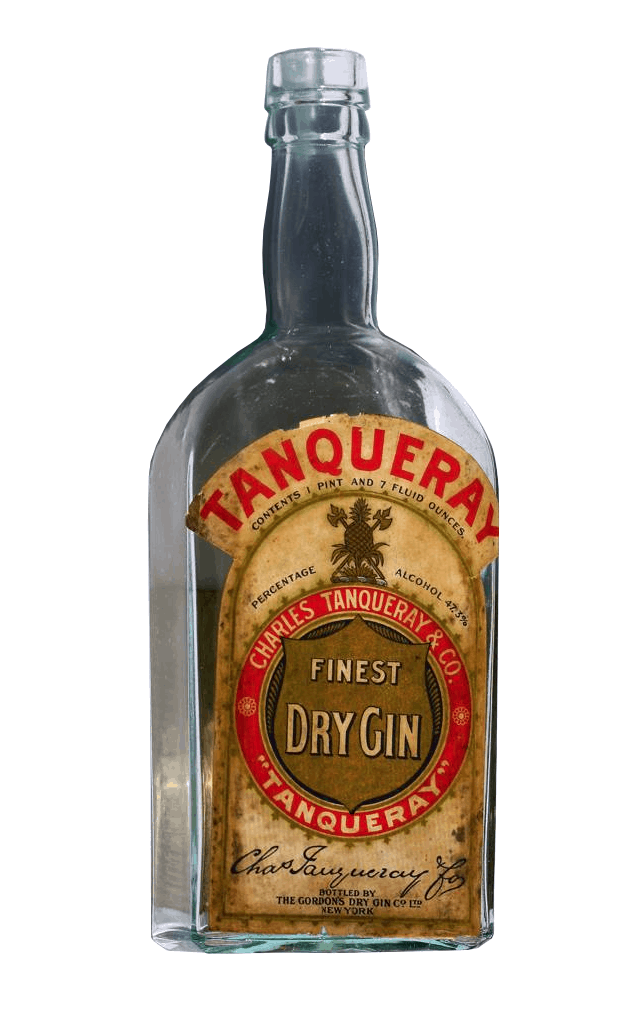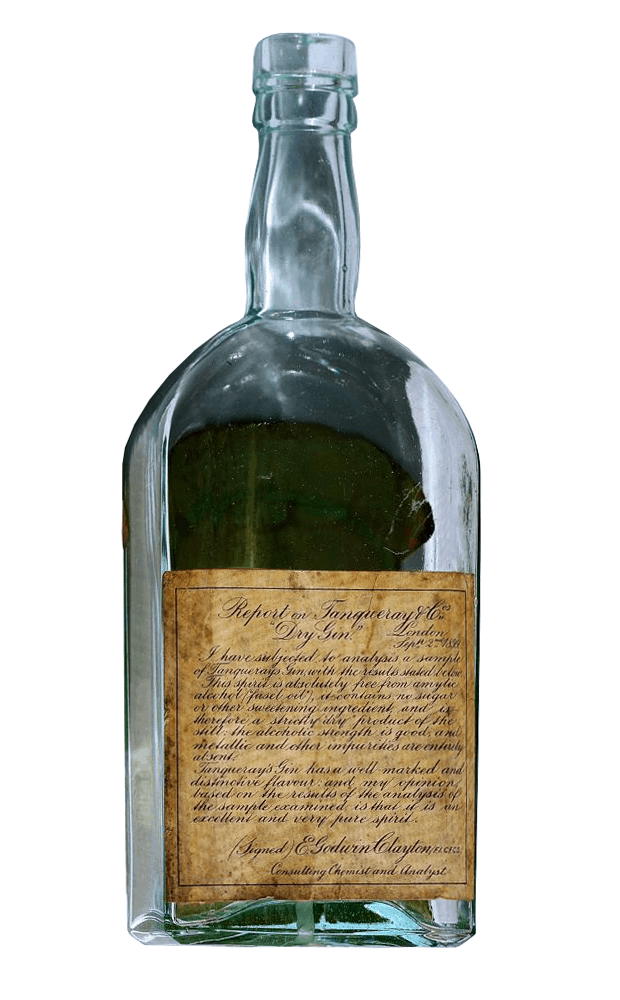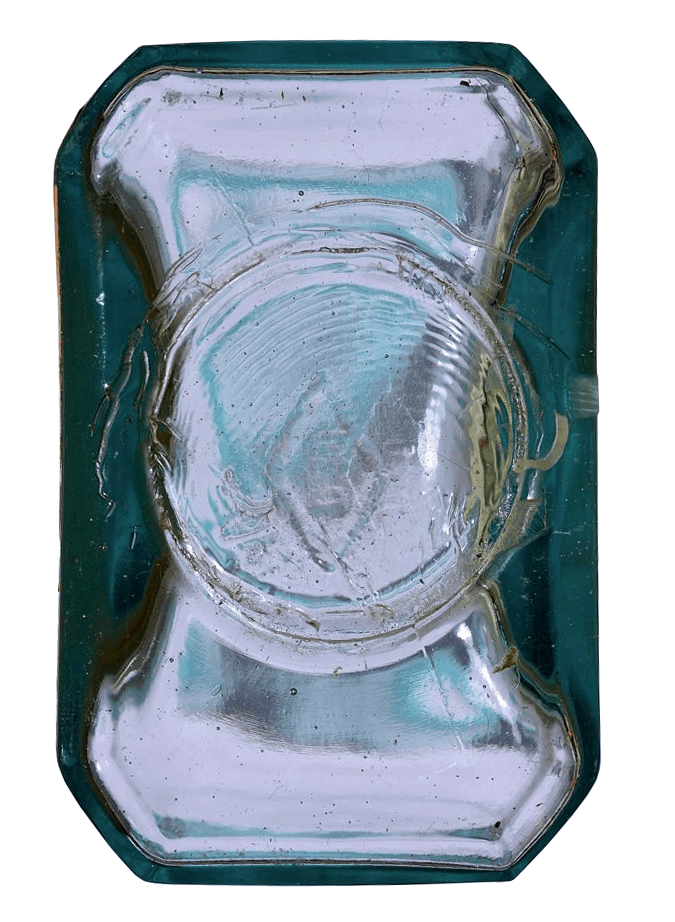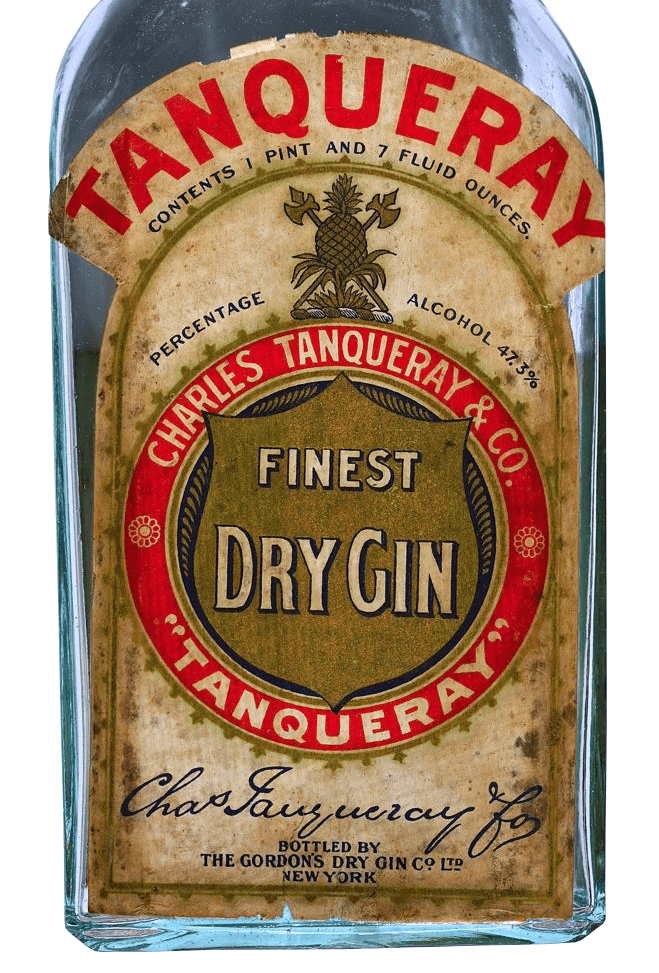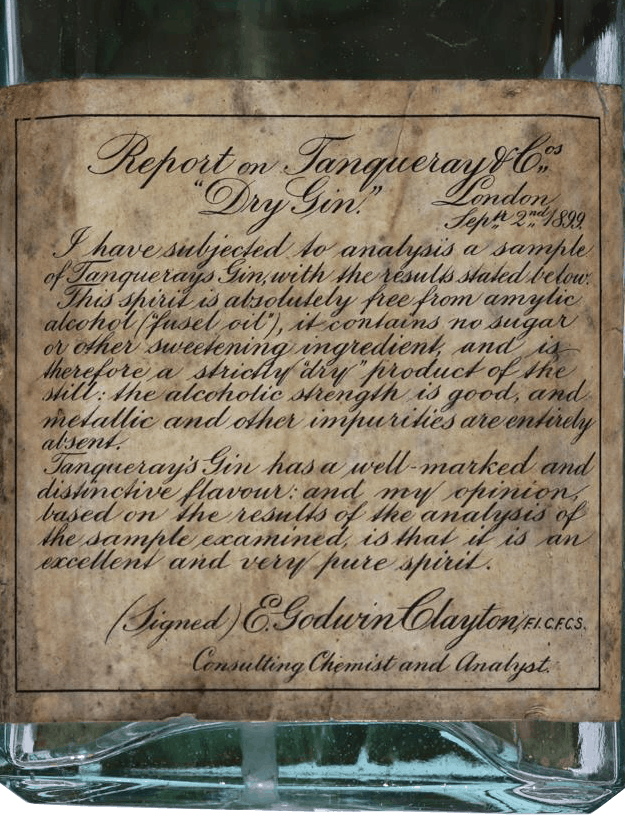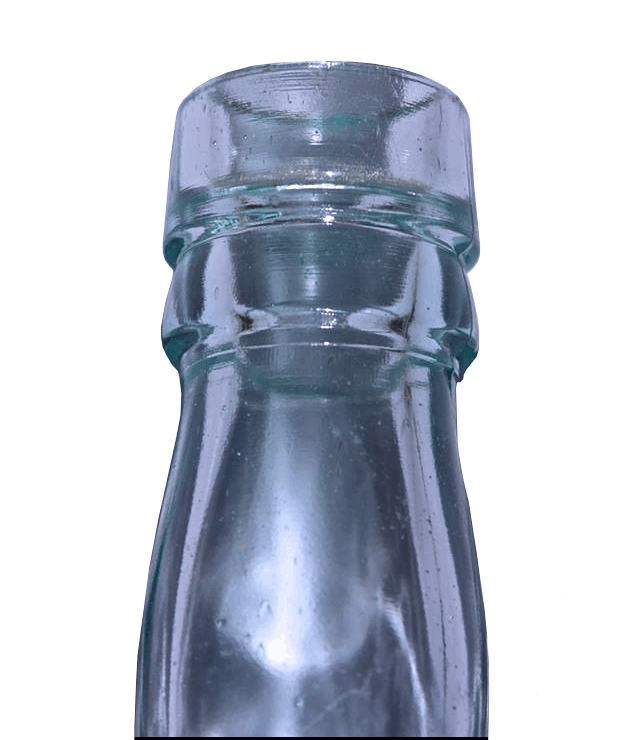 ---