Really glad I made it to the 2015 Houston Antique Bottle Show
13 July 2015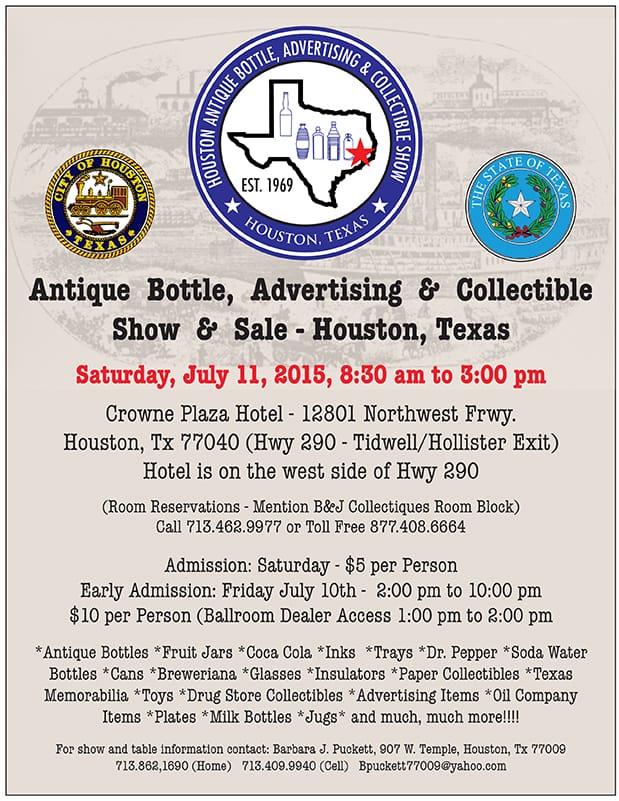 As I sit here around dinner time in Greenville, South Carolina, on this fine Sunday evening, I am reflecting on the great time I had at the 2015 Houston Antique Bottle Show yesterday. I had just come home on Friday to Houston and feared I would never have enough time to get ready to set up at the show. I did miss set-up and early admission on Friday night though.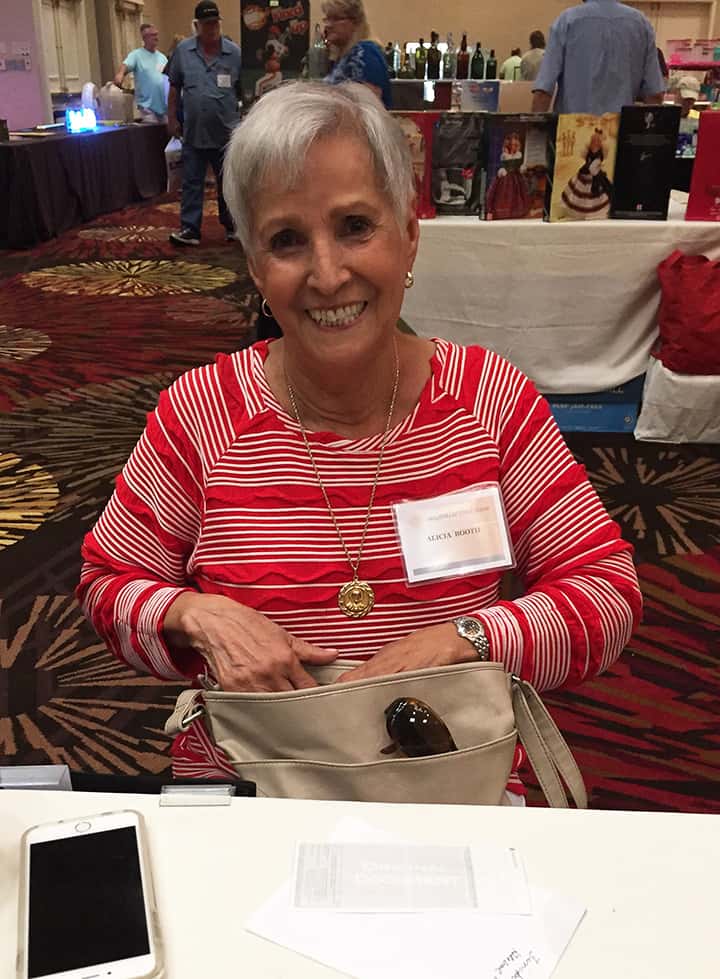 I guess the coolest thing, and there were many, was sitting across from our good friend Alicia Booth who is pictured above. Alicia recently lost her husband Tom, so it was tough. I first met Alicia at the Houston show maybe ten years or so ago. She and Tom gave my granddaughter Adriana (now 19) a bottle, which pretty much started her collecting poison bottles. Alicia will be traveling with Elizabeth and myself to the Chattanooga National, which is only two and a half weeks away!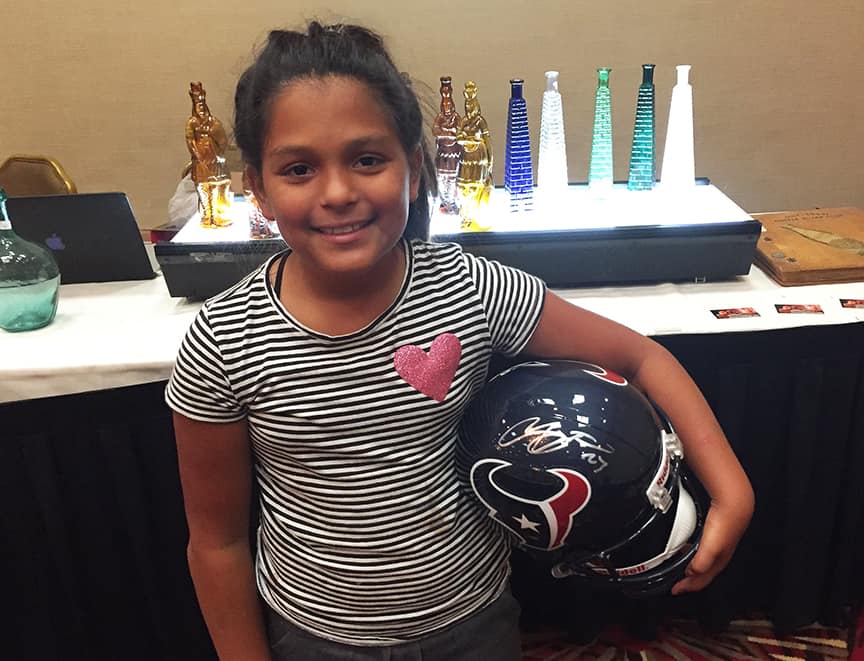 My other granddaughter Isabella (1o years old going on 16), was my table helper. She sold two bottles herself, received a number of gifts from dealers and won the big raffle. This being a Houston Texans football helmet signed by Arian Foster. She was so happy as you can see from the picture above! She also knocked over her portion of our two tables spilling bottles and making a major statement within the ballroom TWICE. Glad it wasn't my queens! Had them grouped. Four different brands which was pretty cool too. Can you pick-em out?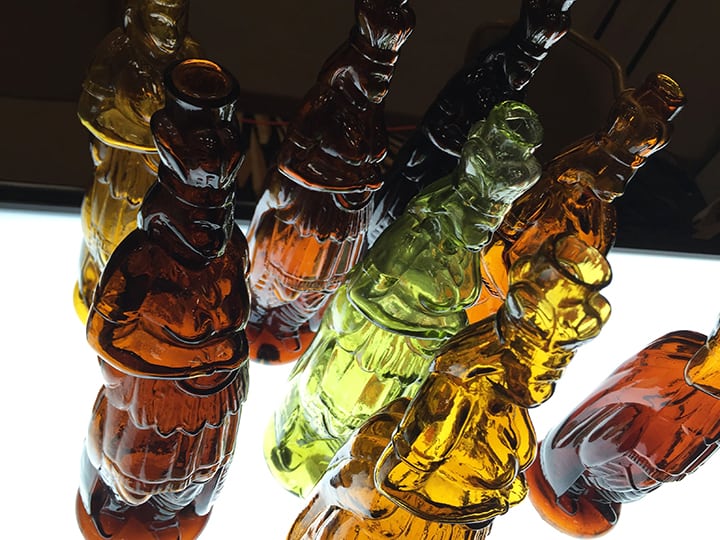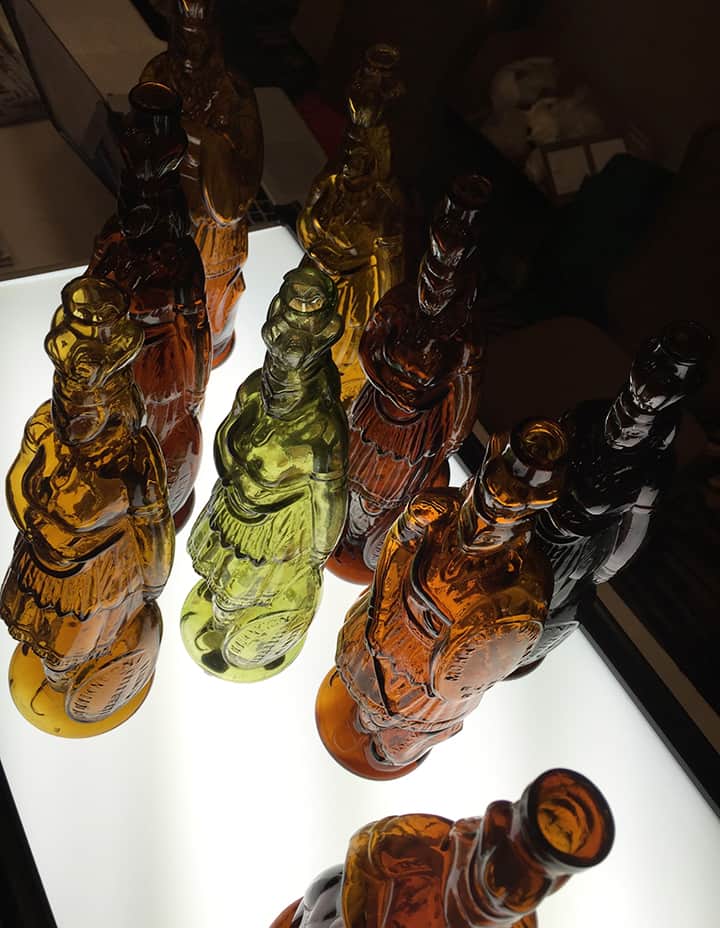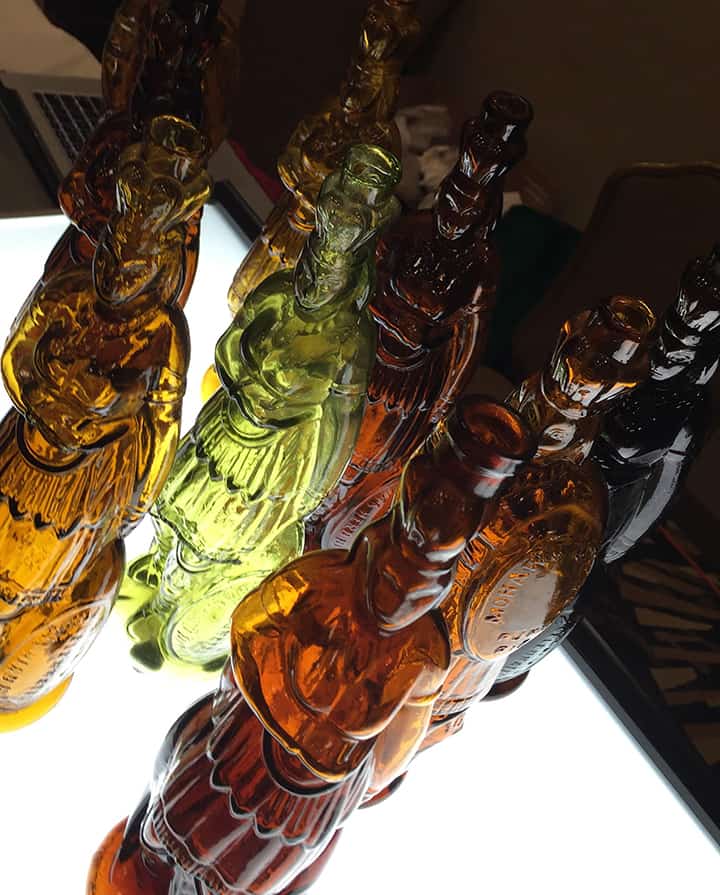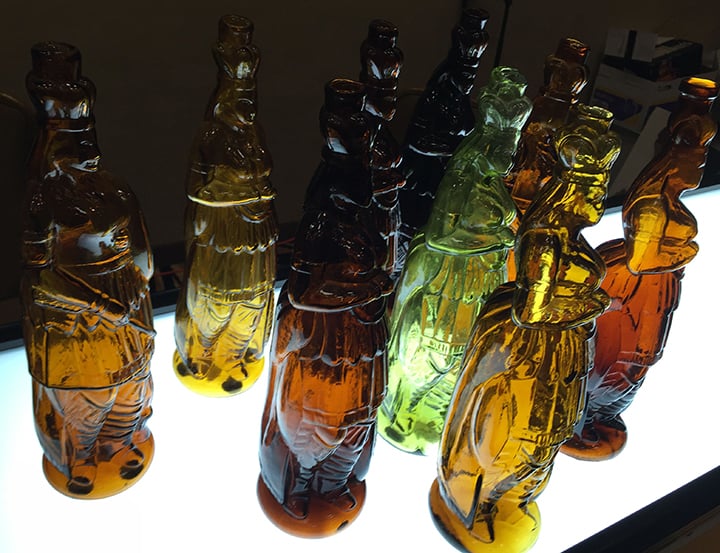 Also had five Bunker Hill colognes in different colors. I usually set up to sell FOHBC memberships, shoot the bull, and see my Houston bottle friends. The purdy bottles make a nice calling card. I met some wonderful people and had some great bitters talk.
Read: Meyer Table at the 2011 Houston Bottle Show
Read: 2013 Houston Bottle Show Sightings
Read: Corn n' Fish at the 2014 Houston Antique Bottle Show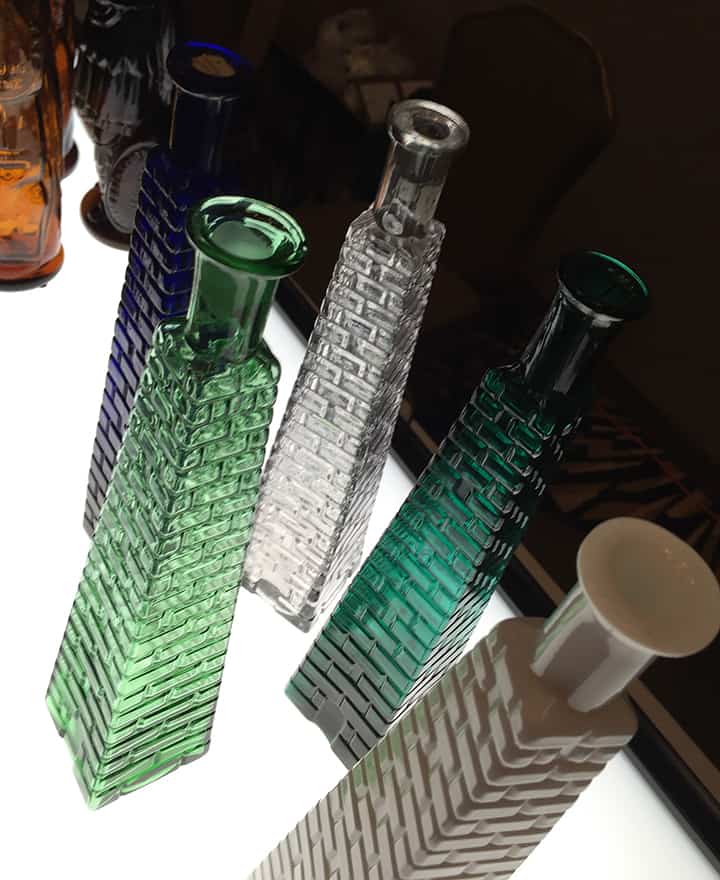 And there were other bitters, primarily on the table of Dan Cowman and Brad Francis. Dan is having some serious health issues so is was super to see him at the show. That is Dan below. The next four bitters pictures are from his table.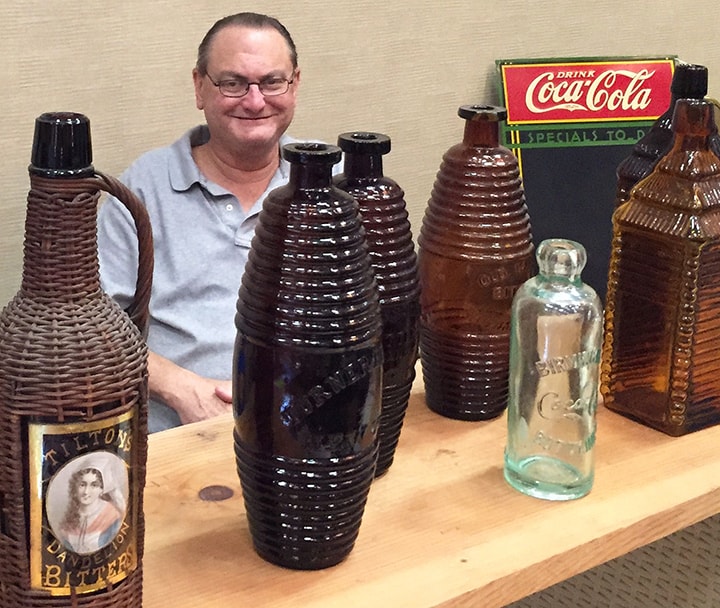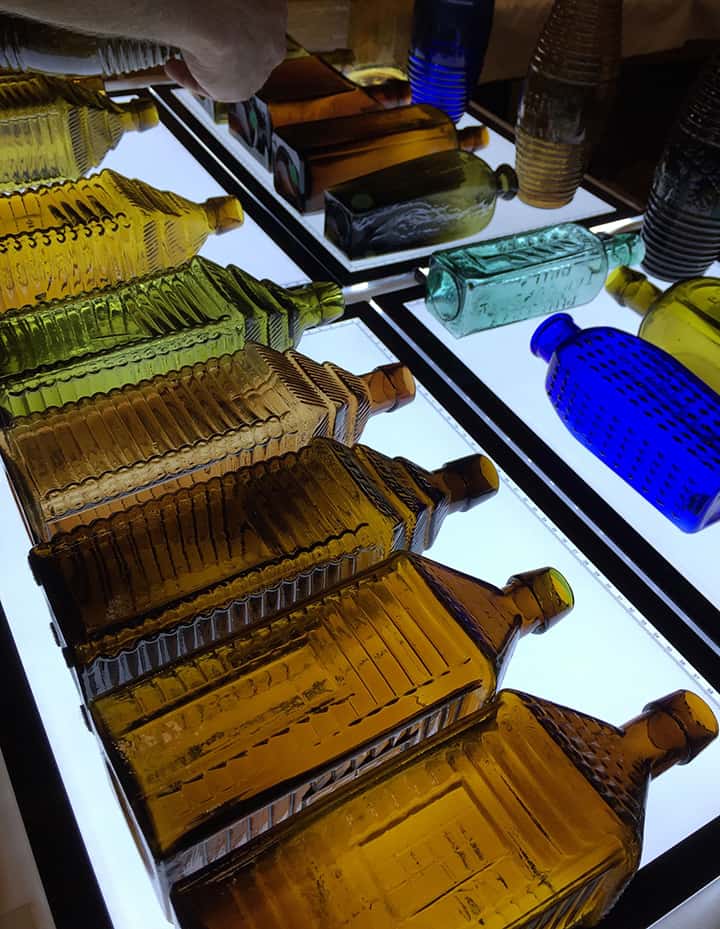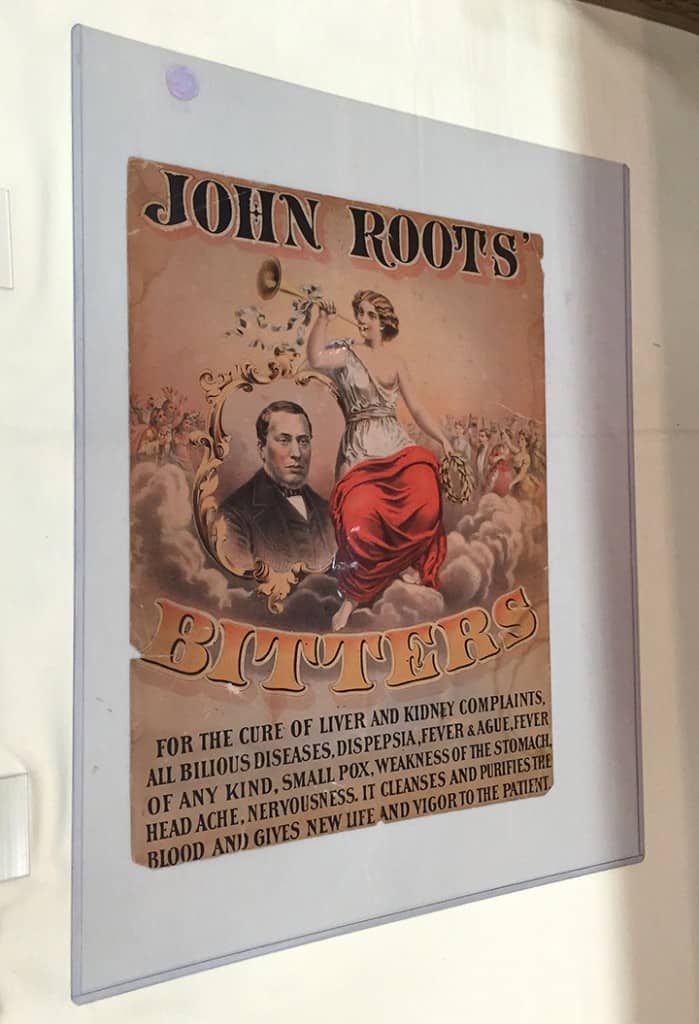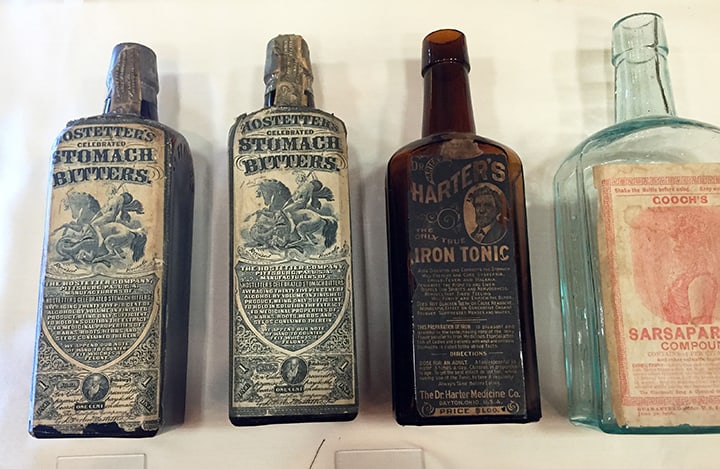 Another cool thing was this great wood cover scrap-book that Alton Neatherlin had from the early 1970s that documented the Gulf Coast Bottle & Jar Club formation. I will be scanning the pages and archiving online.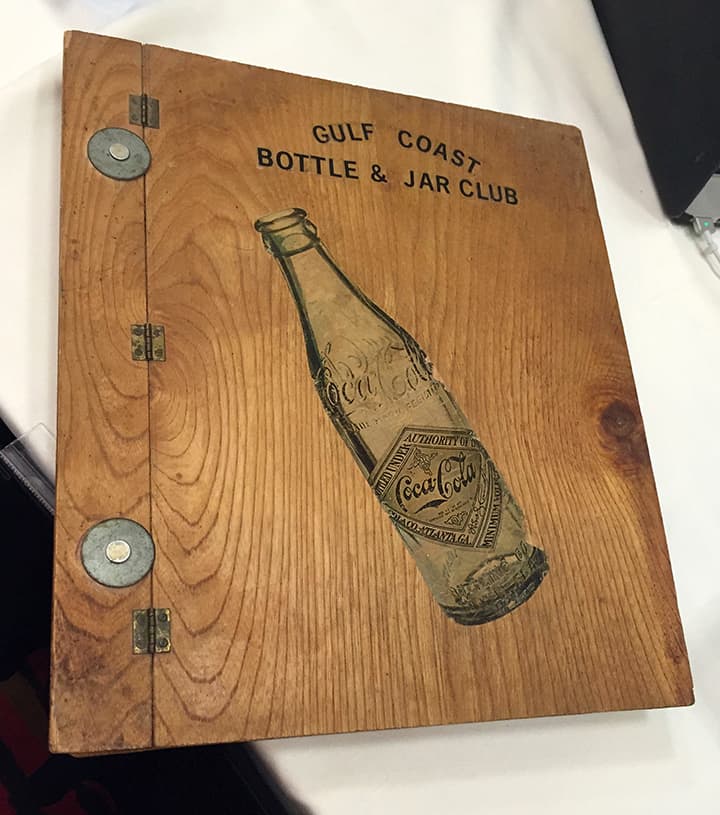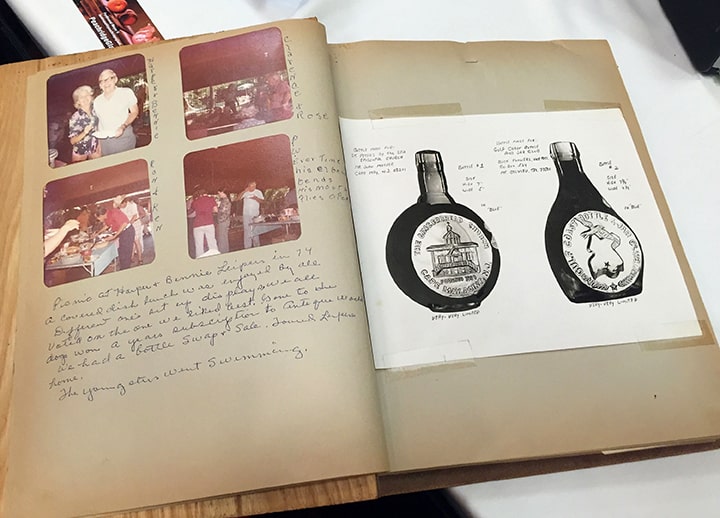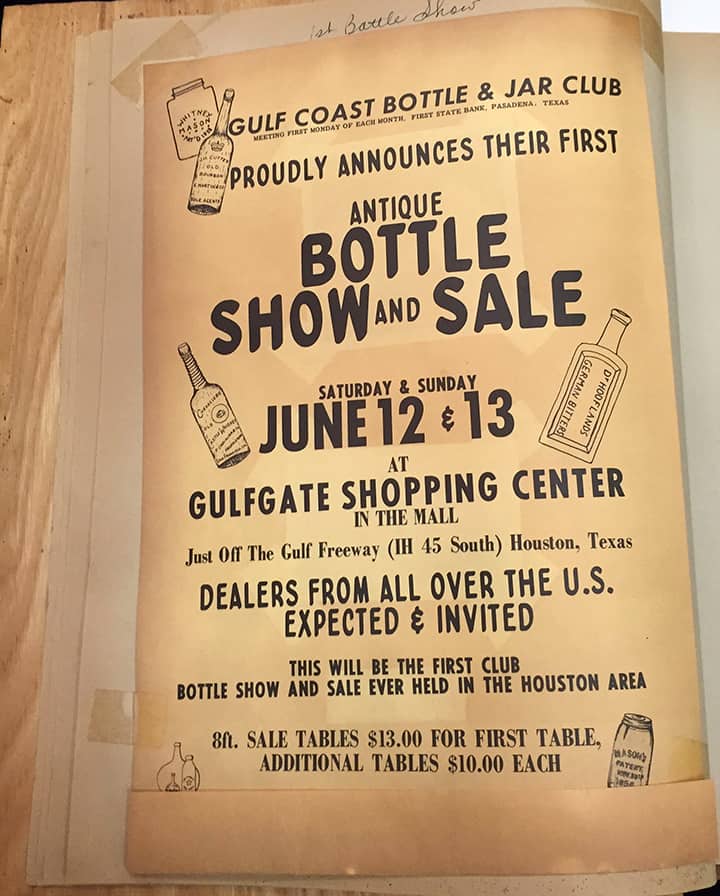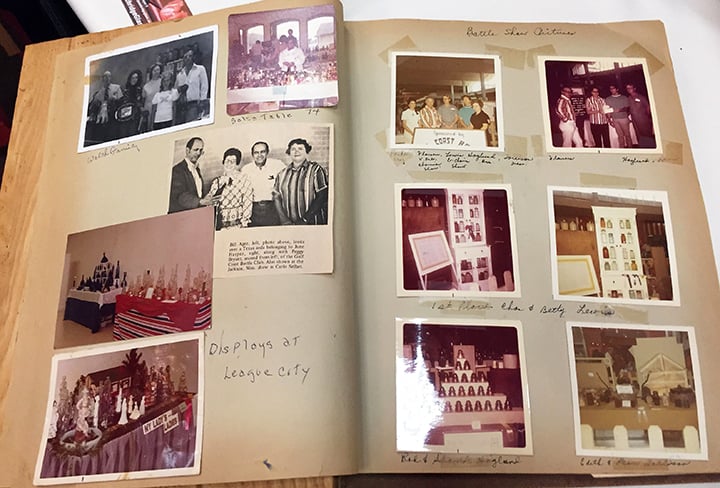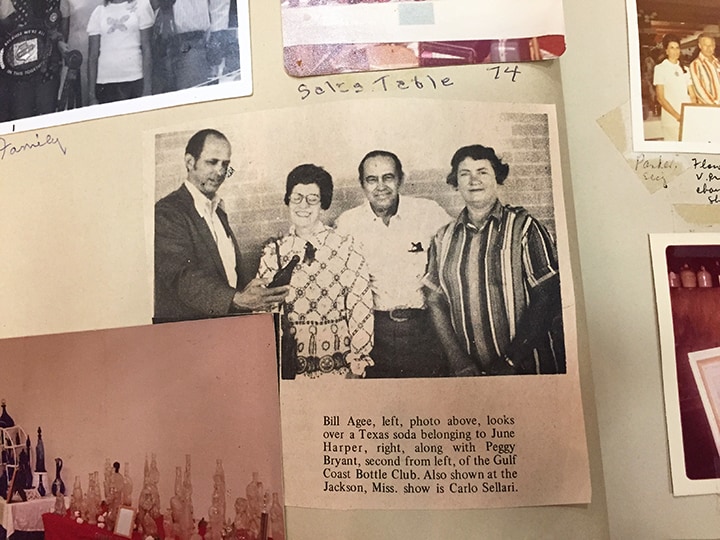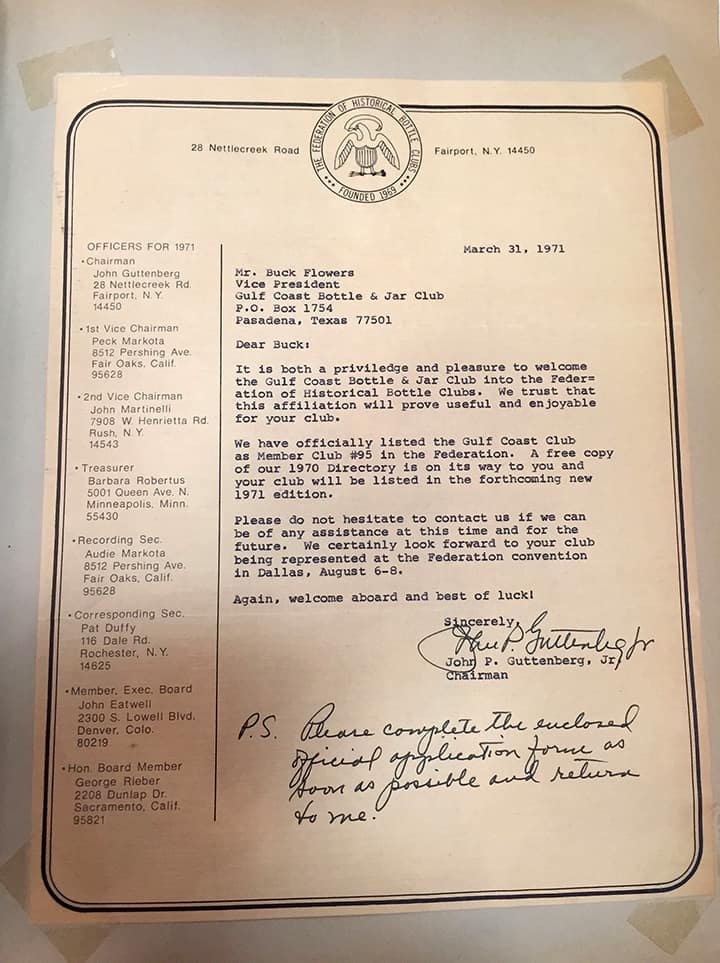 And of course, there were the great people who make our hobby so cool too. Here are few of many people shots I took.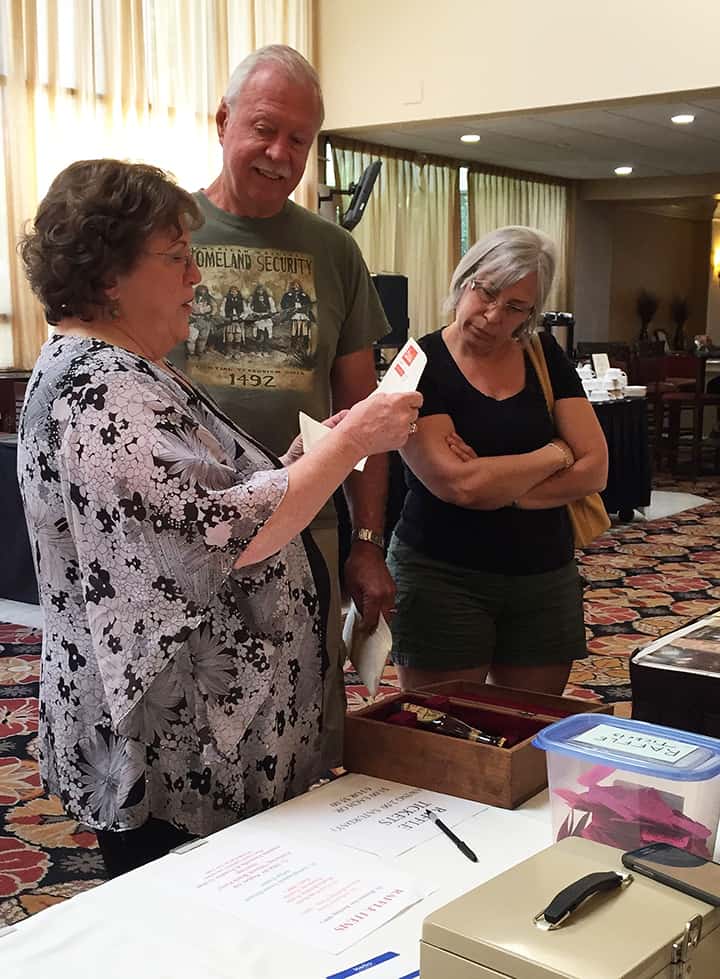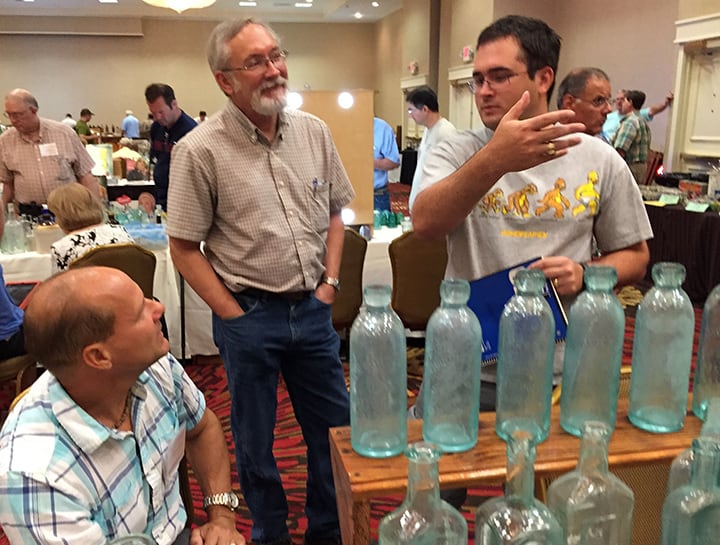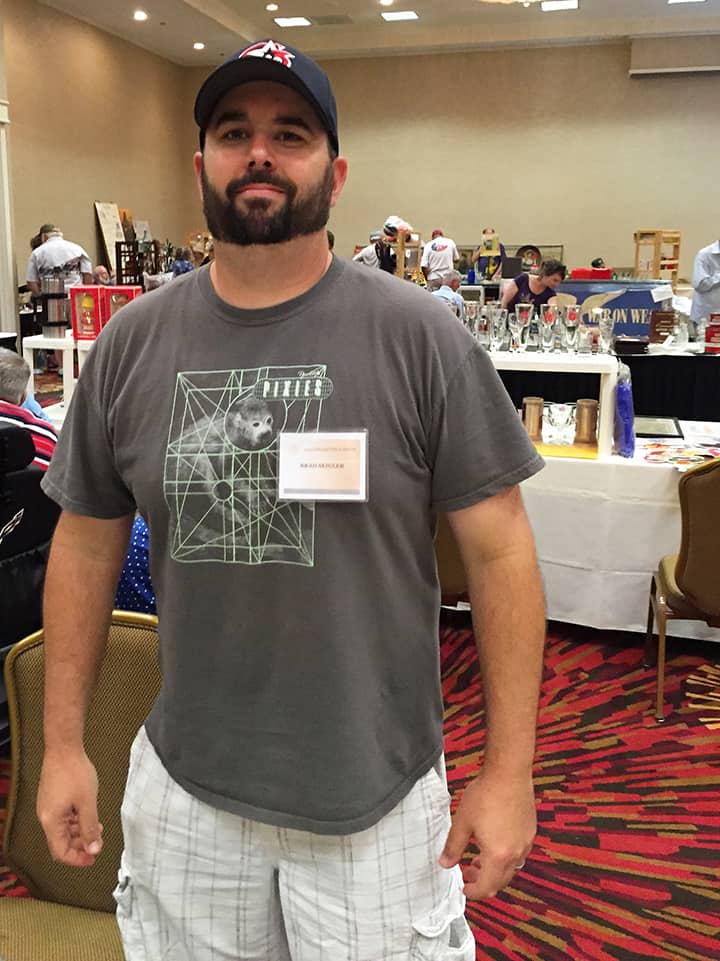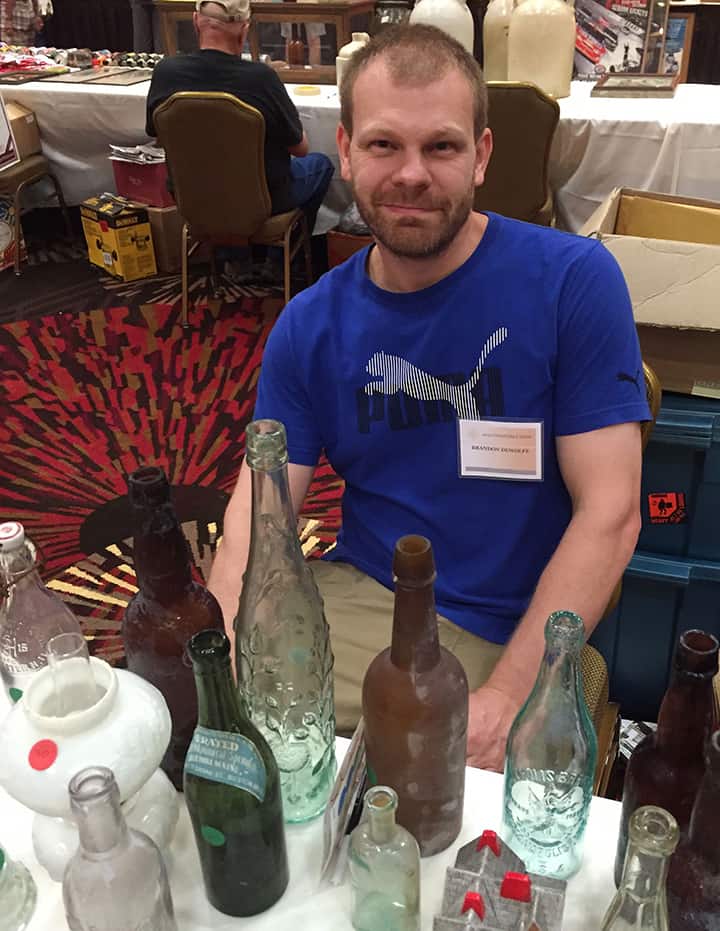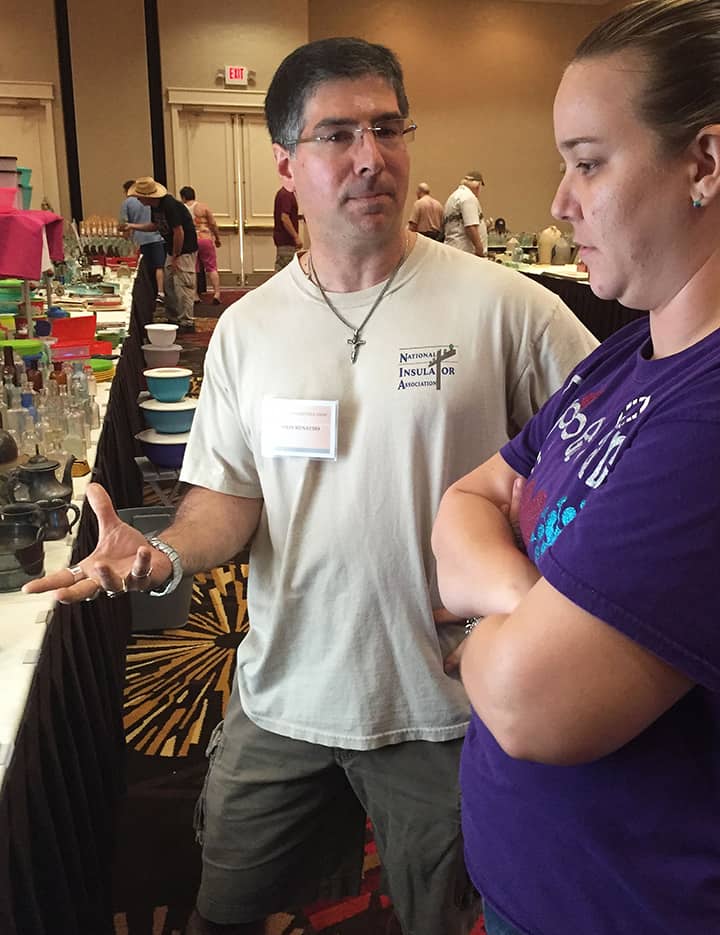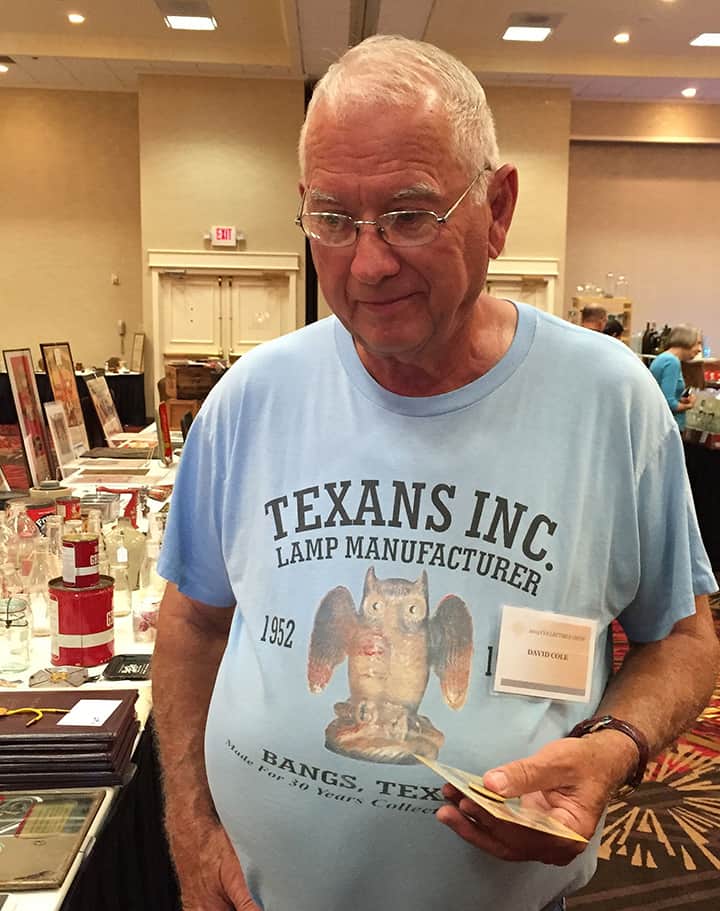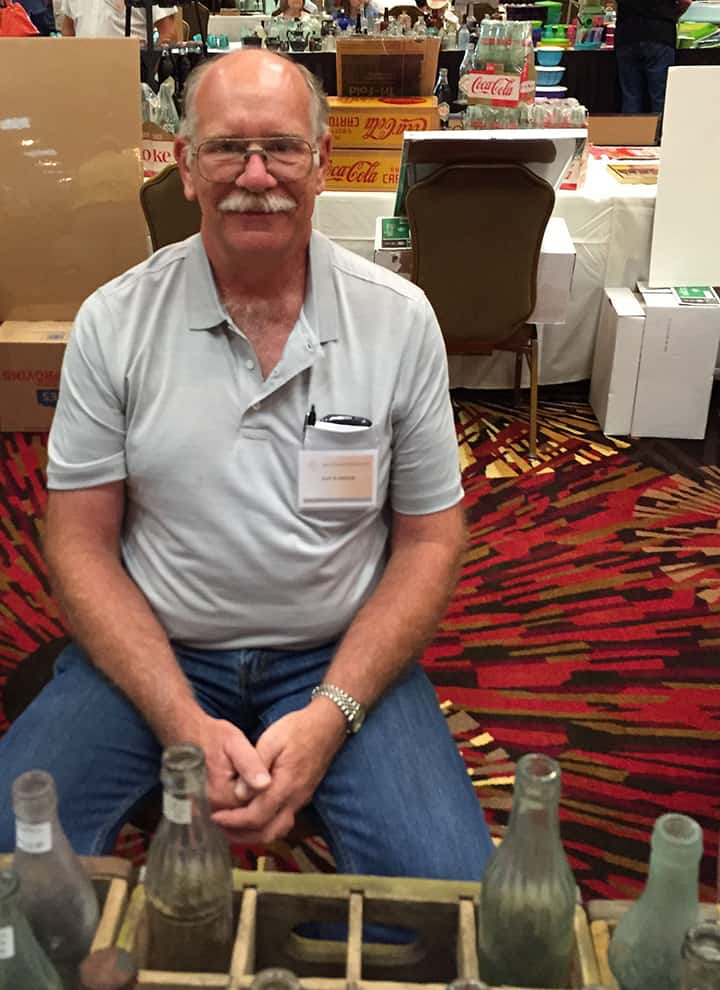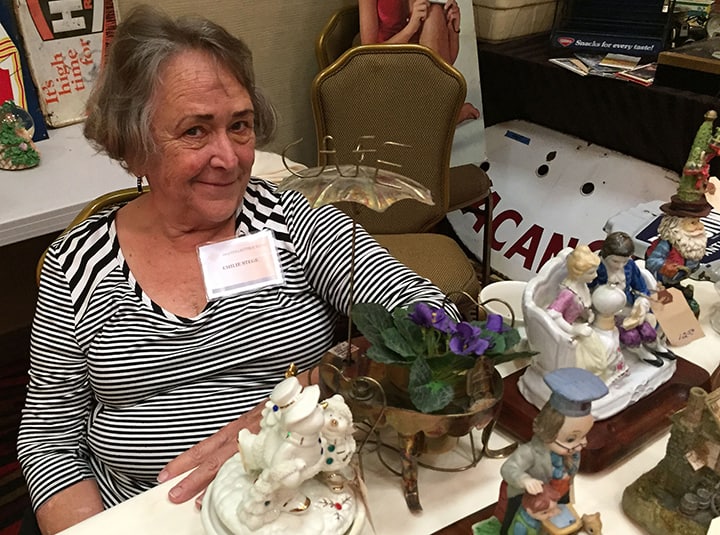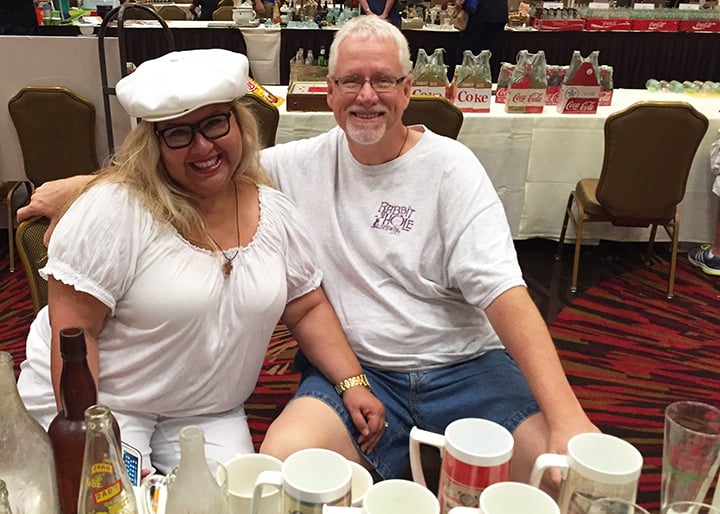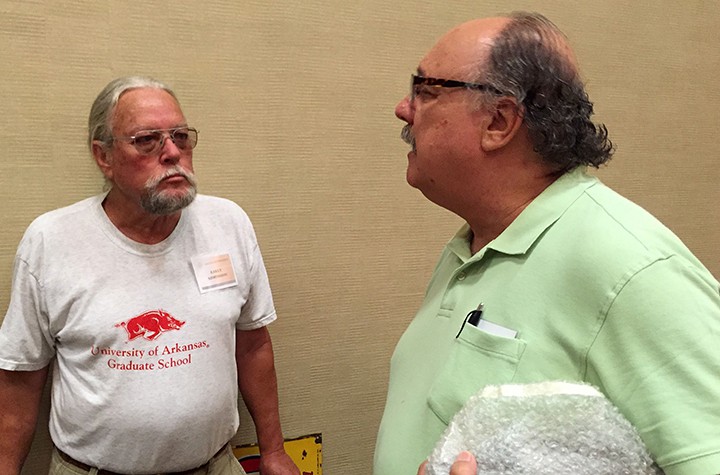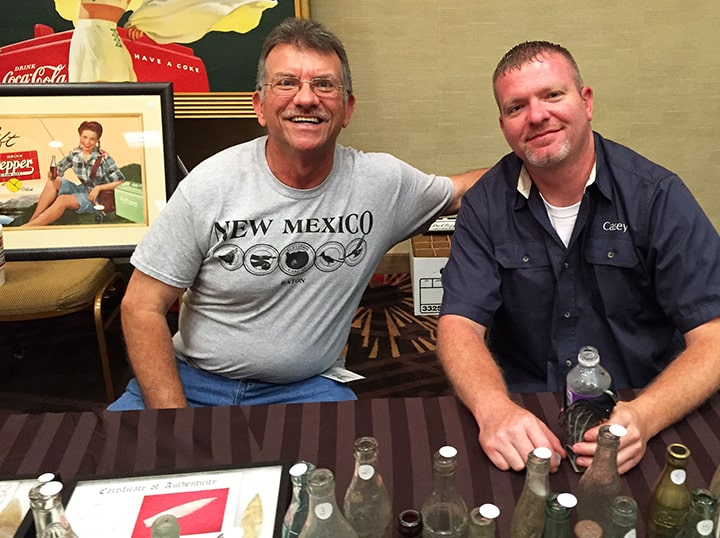 Since Elizabeth wasn't with me, I cruised the floor to check out a few things that caught my eye.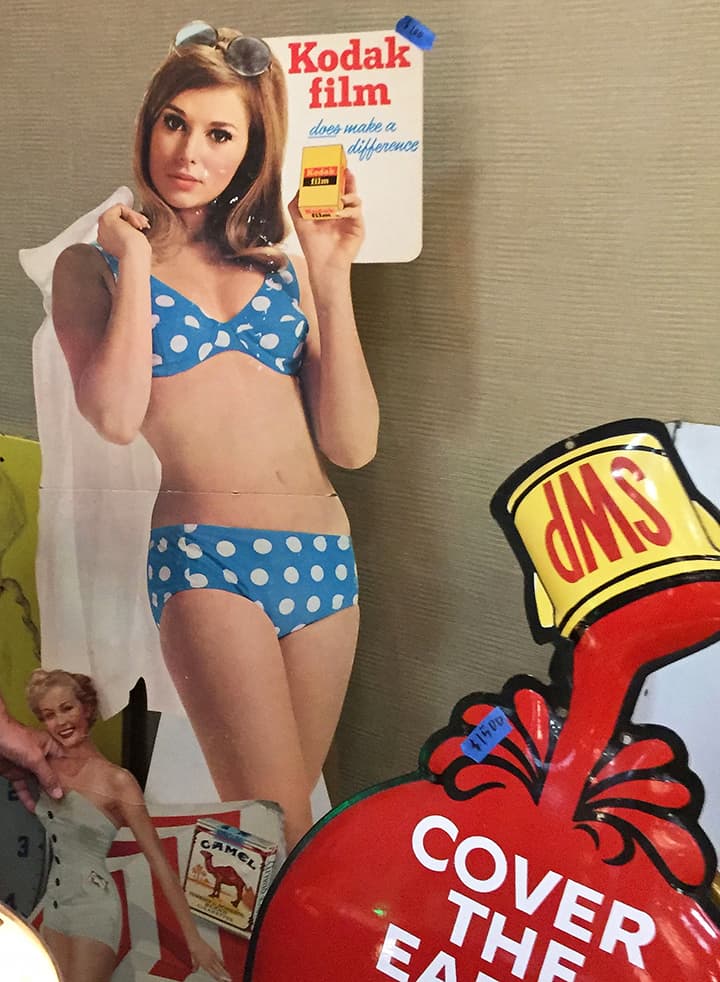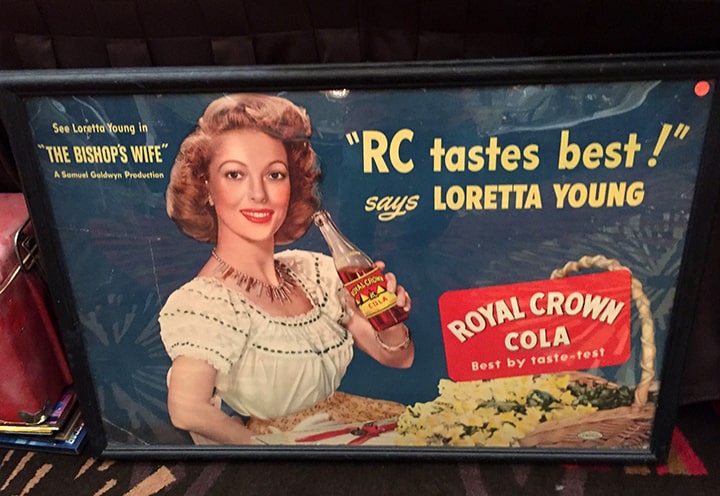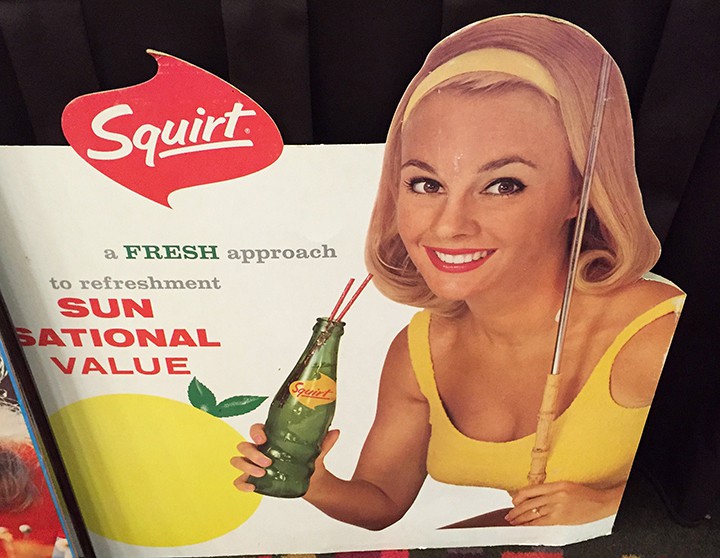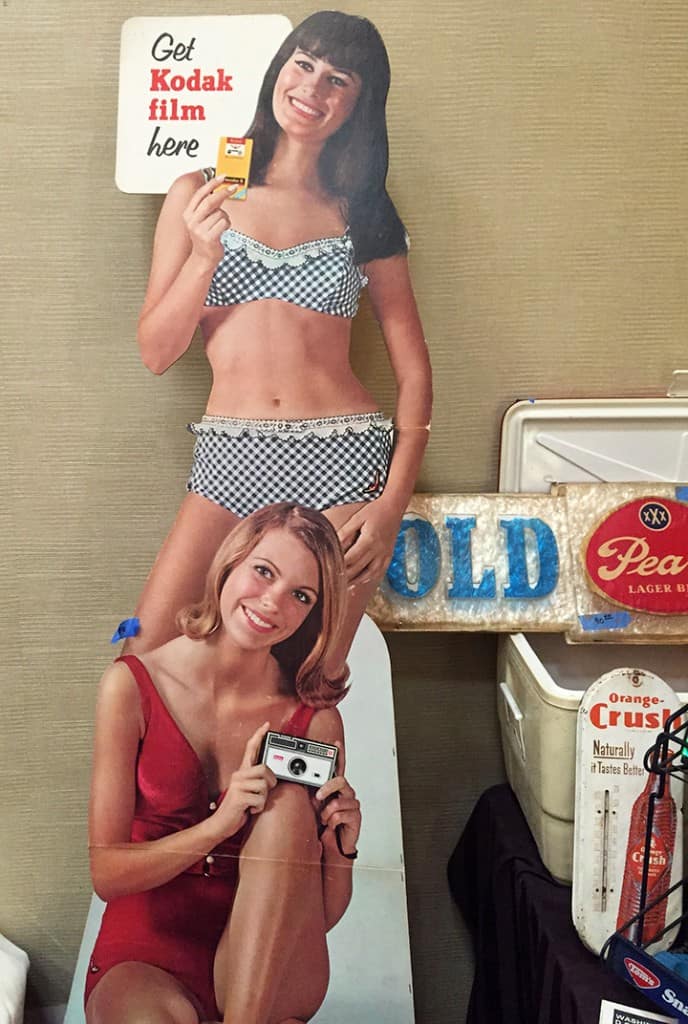 Of course some other items caught my eye too. All-in-all, a nice little show. Really glad I went. See many of you in Chattanooga.