A. A. Mellier – St. Louis, Missouri
Mellier's Imperial Tonic Bitters
by Mark C. Wiseman
07 April 2015 (R•040815)

Hi Ferdinand, Here is what I have found on the bottle I dug on Sunday, likely an "Imperial Tonic Bitters" according to the 1878 book listing. Thought you might like it for your web site. Photos to follow. Your friends, Mark Wiseman and Jimmy the Pup.

Dug on Easter Sunday 2015, (with many other bottles and items) this bottle: "A. A. MELLIER, ST Louis Mo" (two dots under T in St. Louis and under O in Mo.) measures 9 inches tall, beveled corner square, 2 5/8 inches crude, diagonal base seam, deep circular indentation, no lettering on base. Some old base scars.
Research
First I found the sons of A. A. Mellier.
"The Book of St. Louisan's" by John W. Leonard, 1906, lists:
"Mellier, Albin, manufacturing druggist, born New Geneva, Fayette Co. Pa., Sept 15, 1850, Son of Amedee Augustus and Christine M. (Haverstick) Mellier started in business, Sept 1, 1869 as a clerk for Scott & Mellier, wholesale druggists, St. Louis, and on July 1, 1873, became junior partner in firm of A. A. Mellier successor to Scott & Mellier: one of incorporators of Mellier Drug Co., organized January 1887."
 His brothers description is similar:
"Kennedy Duncan Mellier, born St. Louis, May 23, 1849, A. A. Mellier succeeded Scott & Mellier in 1870".
The book "A Tour of St. Louis, or the Inside Life of a Great City" by J. A. Dacus PH. D. and James W. Buel (Members of the St. Louis Press) Price $1.50, Published by the Western Publishing Company, Jones & Griffin. St. Louis, 1878, has the following complete description. Based on the 1878 description (third page), it would appear this bottle may have been used for the "Imperial Tonic Bitters".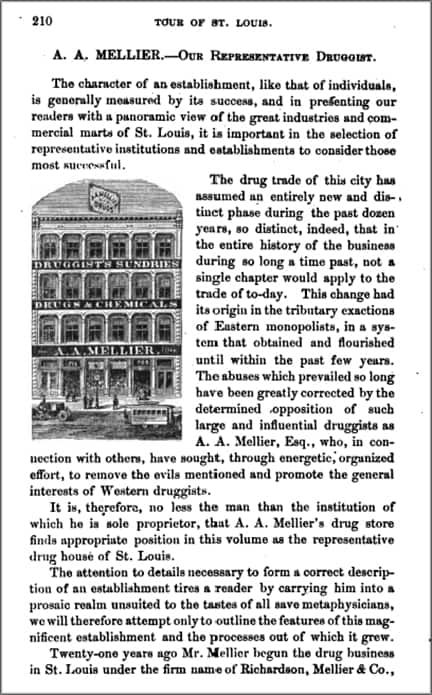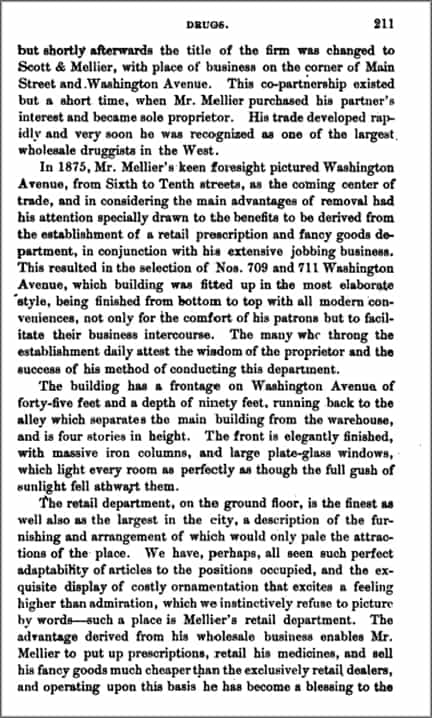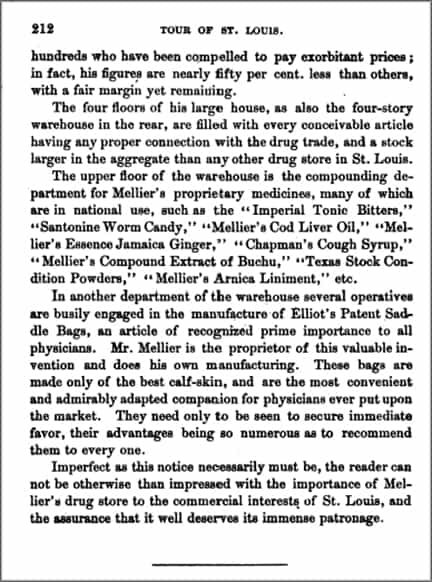 Additional Pictures
Auguste Amadee Mellier
From the book "St. Louis The Future Great City of The World Illustrated Edition 1875, Biographical Edition" By L.U. Reavis, St Louis, Gray Baker & Co.,407 N. Fourth Street.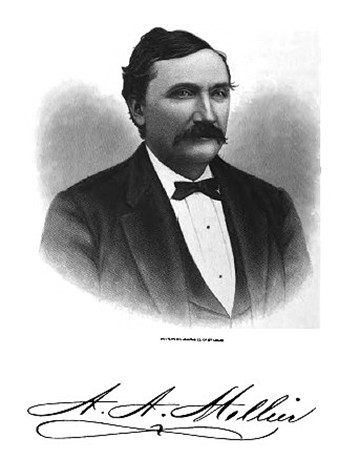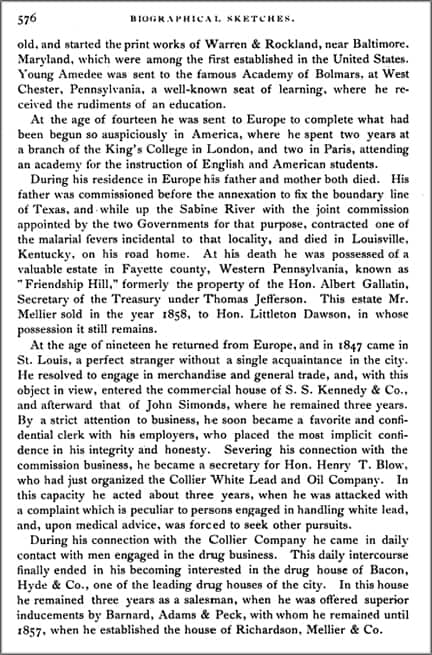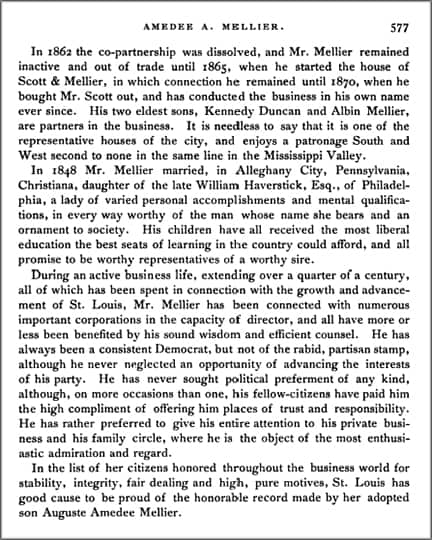 A Few Clippings from PRG