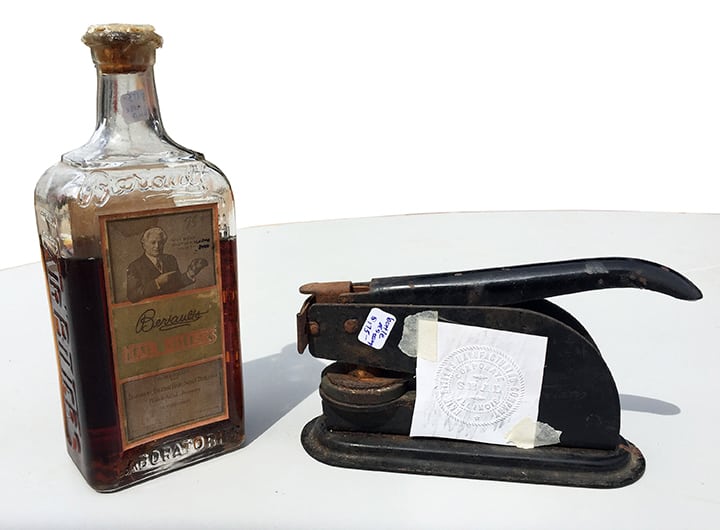 Beriaults Hair Bitters – Hair Bitters Manufacturing Company
21 March 2015

Bill Ham recently purchased a collection of primarily labeled bitters that he put on a table for the first time yesterday at the Morro Bay Bottle Show. The Beriaults Hair Bitters caught my attention for a number of reasons such as the use of the bitters for a hair tonic, the label with a man holding a hair piece, the bottle contents and the accompanying packaging hand-stamp for the product. Pretty cool. Obviously a late bitters. Joseph B. Beriaut from Seattle, Washington obtained patent 128,625 for his hair-tonic on January 13th 1920. The product claimed to be for "Removal of all scalp troubles" and asked "Why Wear Anothers Hair?" The business was apparently later called Beriault Laboratories.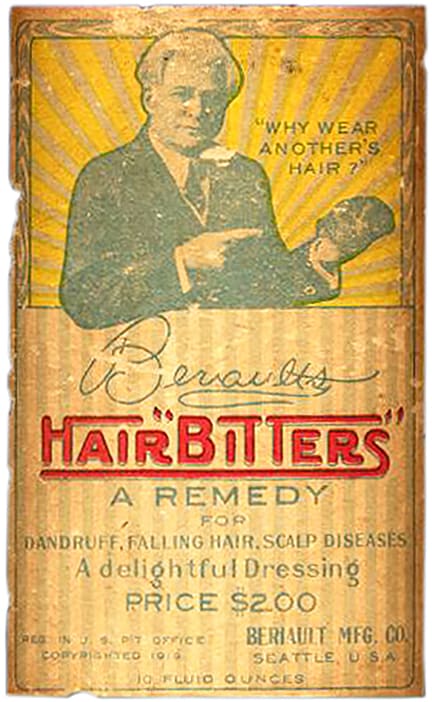 "Why wear another's hair?"
The Carlyn Ring and W.C. Ham listing in Bitters Bottles is as follows: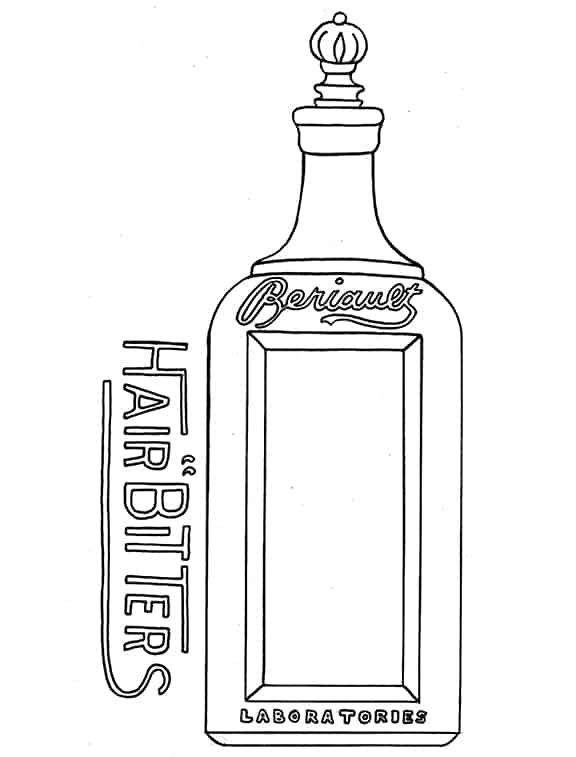 H 6

 sp // HAIR BITTERS // BERIAULT in script / LABORATORIES // HAIR BITTERS //
L… Beriaults Hair Bitters\
Hair Bitters Mfg. Co., Seattle, Washington
7 7/8 3 1/4 x 2 1/4 (5 1/2)
Rectangular, clear, Stopper with crown finial, ABM
Label: Why where another man's hair? A remedy for dandruff, falling hair, slap diseases, A delightful dressing.
Registered U.S. Patent Office 1919.