Dr. Sawens Life Invigorating Bitters
WATERTOWN & UTICA, NEW YORK
04 June 2014

Jim Hagenbuch, over at Glass Works Auctions, has a wonderful, fully labeled (no embossing), Dr. Sawens Life Invigoration Bitters from Utica, New York with original contents in his present auction. There is even a formula label on the base.
Dr. Willis Sawens was born on August 17, 1824 in northern New York and for a number of years kept a drug store and practiced his profession in Watertown, New York. In 1864 he moved to Utica with his brother, Gilbert S. Sawens, of Antwerp, and Edward Anderson, and purchased tbe drug business of Dr. J. B. Marshall, of Utica, which he conducted until ten years ago. He was a well-known and respected resident of Utica. He died at 70 years old on 16 August 1894 at the residence of his nephew in Detroit. [The Daily Times, Watertown NY, Sat. 18 Aug 1894]
The Glass Works Auctions description in their "Festival of Color", Catalog Auction #102 is as follows: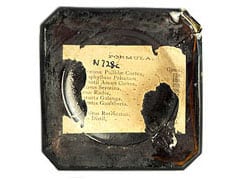 97. Label Only Bitters, 'Dr. Sawens' Life Invigorating Bitters, A Dyspeptic Remedy and Blood Purifier, W Sawen, Sole Proprietors, Utica, N.Y.', New York, ca. 1875 – 1885, amber, 9 3/4"h, smooth base, applied tapered collar mouth 99% original front and back labels have some minor discoloration, original contents. The bottle is perfect. Considerably rarer than its embossed brother!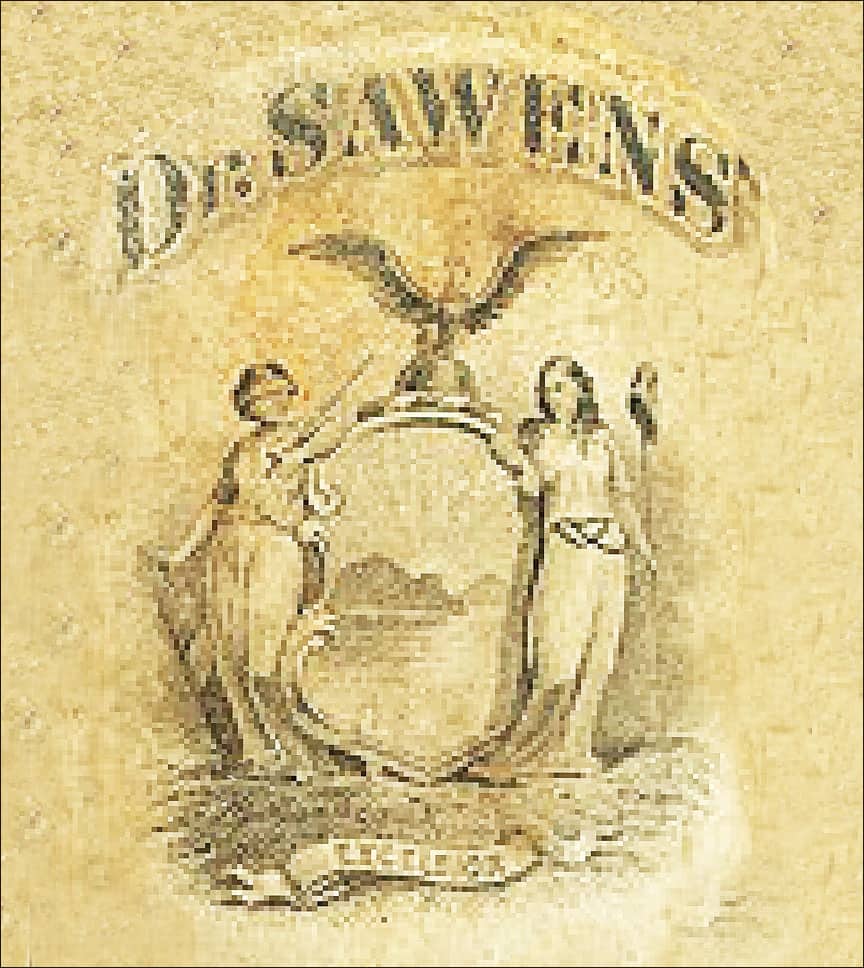 This labeled example prompted me to develop this post along with posting an equally great article titled W. Sawens & Company, Manufacturing Chemists and Druggists, Watertown and Utica, New York by Jon J. Landers that was included in a past issue of a Bottles Along the Mohawk newsletter by the Mohawk Valley Bottle Club.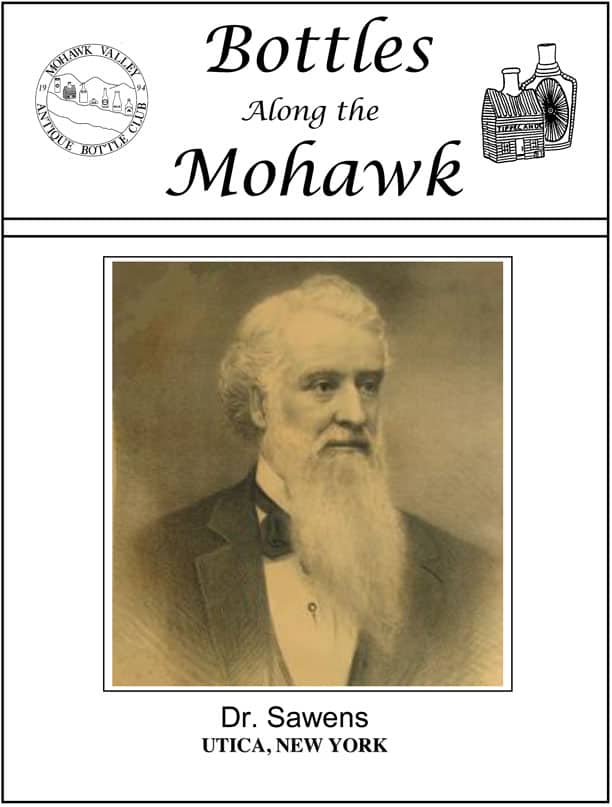 The Carlyn Ring and W.C. Ham listing in Bitters Bottles is as follows:
S 41  DR SAWENS LIFE INVIGORATING BITTERS
DR SAWENS / LIFE / INVIGORATING BITTERS // f // UTICA / N.Y. // sp //
W. Sawens & Co. Sole Proprietors Utica, New York
Chas. Shields' Sons 22 and 24 Gold Street New York
9 1/8 x 2 3/4 (7 1/2) 3/8
Square, Amber, LTC, Applied mouth, 3 sp, Common
Label: A dyspeptic remedy and blood purifier. These bitters are a concentrated combination of medicines possessing great tonic power acting upon the stomach and liver correcting the secretion and proving a certain remedy for dyspepsia., liver complaint, biliousness, nervous debility, loss of appetite and all other diseases requiring a tonic.
Drug Catalogs: 1883 Schieffelin and M&R, 1884 M&R