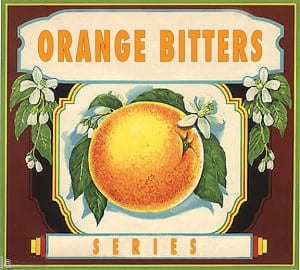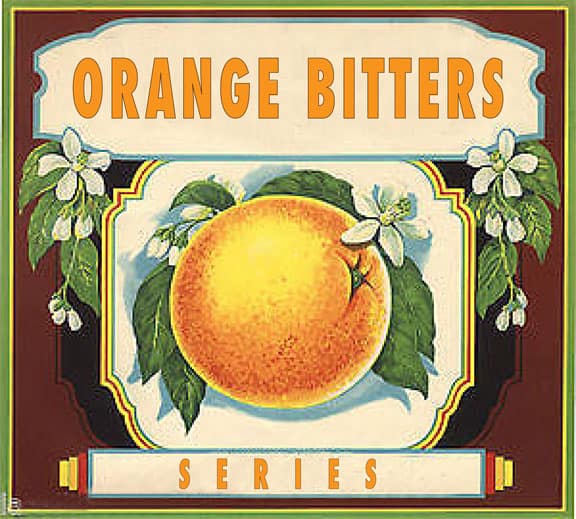 Holloway's

Orange Bitters

distributed by

Canada Dry
17 April 2014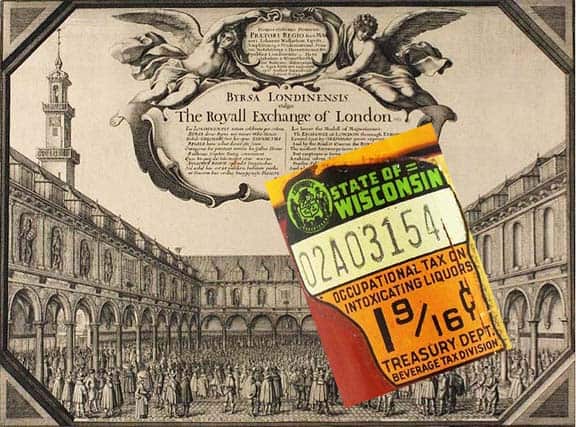 Well, certainly not the most exciting and early bitters product, but a bitters none-the-less. So it must be added to the Orange Bitters series. Plus, who knows, maybe there is a story here with the Holloway's Orange Bitters? I would like to thank Ken Previtali, the Ginger Ale authority, for tipping me off to this eBay listing. Ken said the listing came up in his daily eBay ginger ale search. It is priced now at $3.50 with no bidders with a 'Buy it Now' option for $5. Quite a bit less than a couple of other bitters bottles that I am chasing. The three pictures of the bottle within this post are from the eBay listing.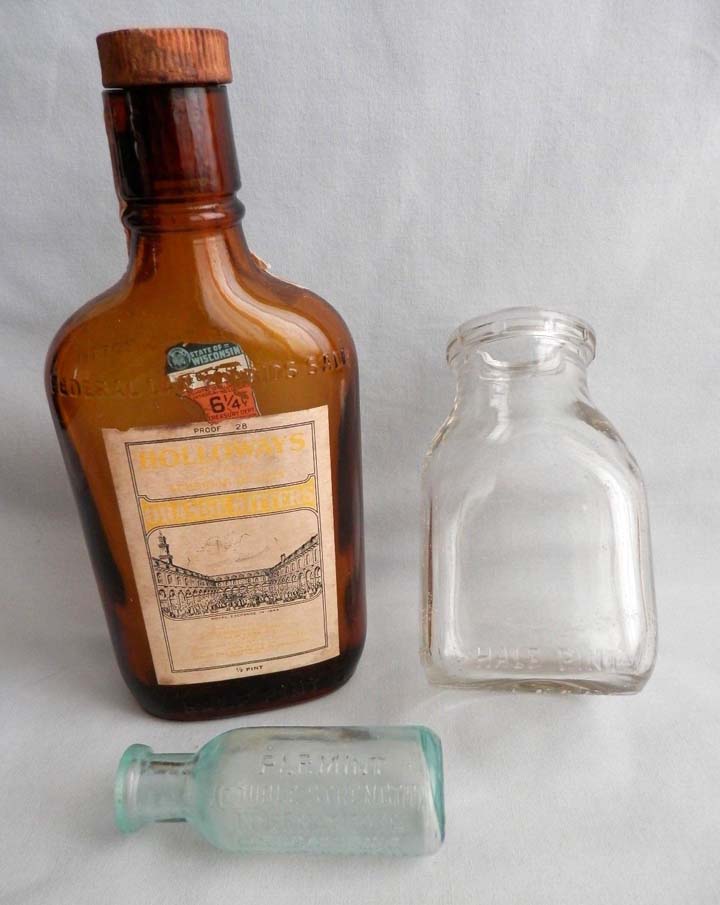 What is interesting is that this is a Canada Dry Ginger Ale Incorporated distributed product. Canada Dry was deeply involved with liquor distribution for a while according to Ken. If you read the label closely, it looks like it says, "Proof 28",  "Made and Bottled By English? American Distillers, Inc., New York, NY, As By Holloway's Distillery Co. London, Eng, Distributed By Canada Dry Ginger Ale Incorporated, New York, NY. Quite a lot of hands here for a labeled bitters bottle that looks like a flask. And there is a pretty cool, 6 1/4 cent State of Wisconsin tax stamp to boot affixed to the front of the bottle. Note a similar stamp from 1939 below that says "Occupational Tax on Intoxicating Liquors".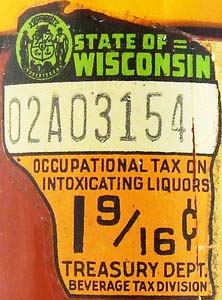 The eBay listing is as follows:
Variety of Vintage bottles: Empty Half pint Holloway's Brand Superior Quality Orange Bitters 28 proof with stopper. The label has a picture of the Royal Exchange 1644. State of Wisconsin tax sticker. Distributed by Canada Dry Ginger Ale, Inc. New York, NY. This bottle is 7 1/4″ and 3 1/8″ wide. The clear milk bottle is half pint size, 4 1/4″ tall and 2 1/2″ wide. Duraglas is embossed on the bottom. The last bottle is blue Parmint Double Strength International Lab. Binghamton, NY. It is 3 1/4″ tall and 1 1/8″ diameter. It is cloudy inside. No chips or cracks. See photos for details.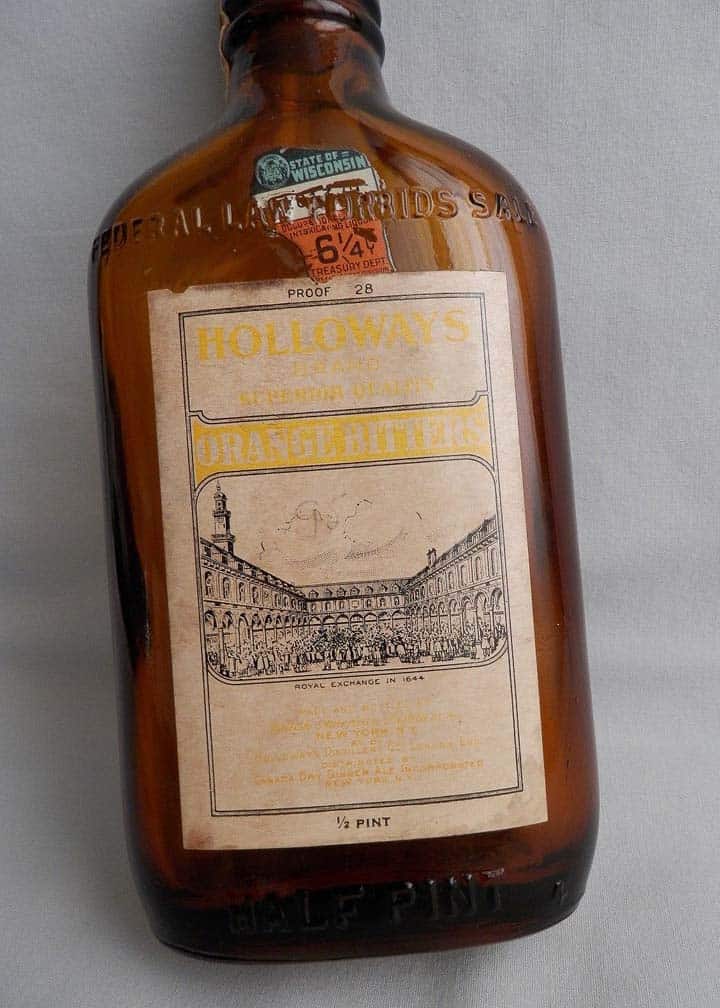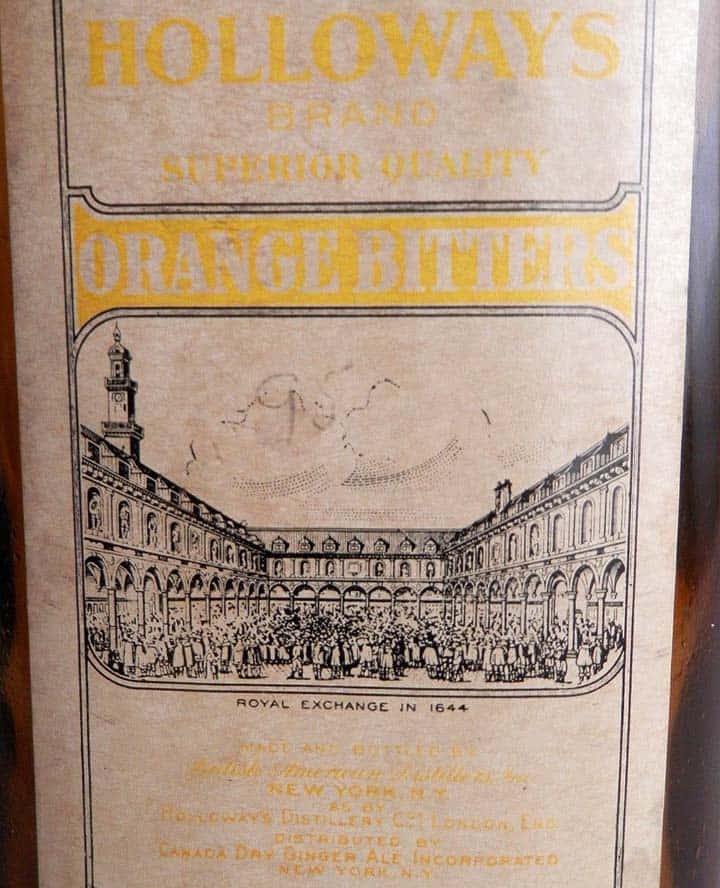 Here below is the original drawing where the 'Royal Exchange in 1644' drawing on the Orange Bitters label came from. Kind of cool. Within and without the Royal Exchange, it was reported that: "Here one may meet persons assembled from all parts of the universe, either to procure bills of exchange, to hire shipping, to learn news of the army, or the sailing of any particular vessel: in short, at London is known every thing that passes on the sea, and almost in all parts of the world to which they trade; for it must be allowed, that the English well understand the maritime art, and that they are true merchants on all seas with marvellous success and profit."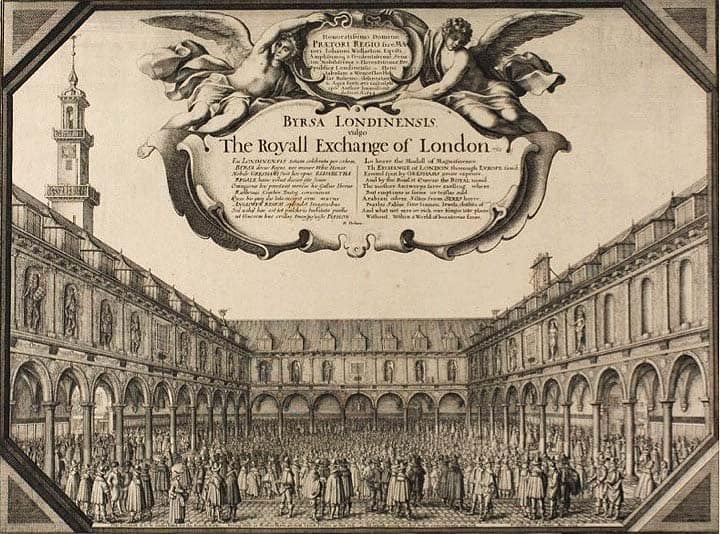 See More: Grandfather's Perfect Orange Bitters