A Placard that definitely features Dr. Lighthill and a bitters
23 March 2013 (R•032414)

In early March, Civil War author and patent medicine ephemera collector, James Schmidt contacted me about a potential bitters he had spotted on a stereoview card that he was purchasing. I looked at the images and patiently waited until Jim was in receipt of the card and green-lighted a post. Jim has written about Dr. Lighthill before.
Read: 1864 Letter from "Eye, Ear, and Throat" Doctor to Union Sailor! (Part I)
Read: 1864 Letter from "Eye, Ear, and Throat" Doctor to Union Sailor! (Part II)
The stereoview card is of "The Old Tavern" by Gilman & Gardner, 123 Washington Street, Boston. It says "Views of Manufactories, Residences, &c." You can read this on the reverse of the card. If you enlarge the corner of the front building, you will see a placard for Dr. Lighthill and a bitters product. Was this his house, manufacturing base and tavern?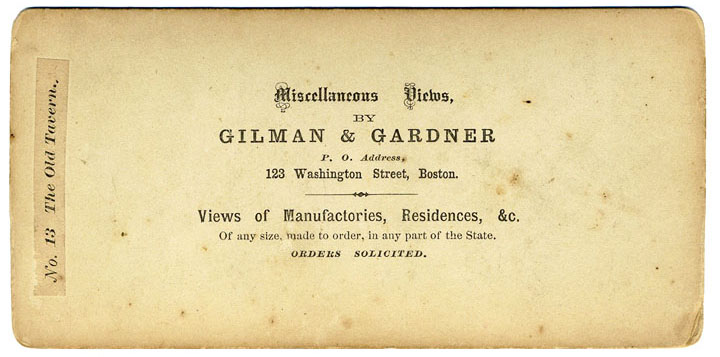 Now, I know you really have to look closely and focus you eyes, but you can clearly see two identical placards for Dr. Lighthill on the kiosk. Beneath the placards is another sign with three words in uppercase characters. The third word looks to be "BITTERS". One has to assume that the second notice beneath is related to the Dr. Lighthill placard above. If this is a Dr. Lighthill Bitters, then we have some work to do. Besides being unlisited in Ring & Ham, there is absolutely no information tying Dr. Lighthill to a bitters product.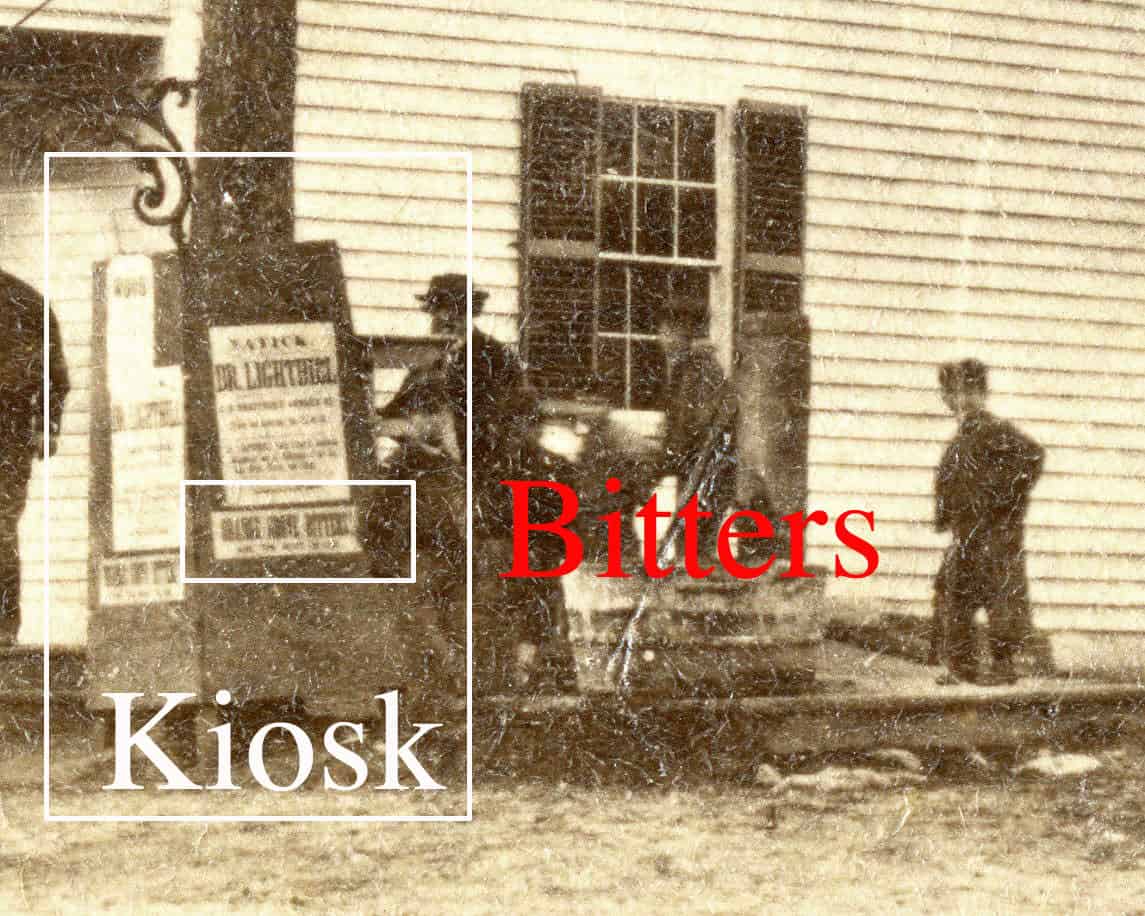 Enlarged again below, I see BRAxx  xxxIC  BITTERS. What do you see?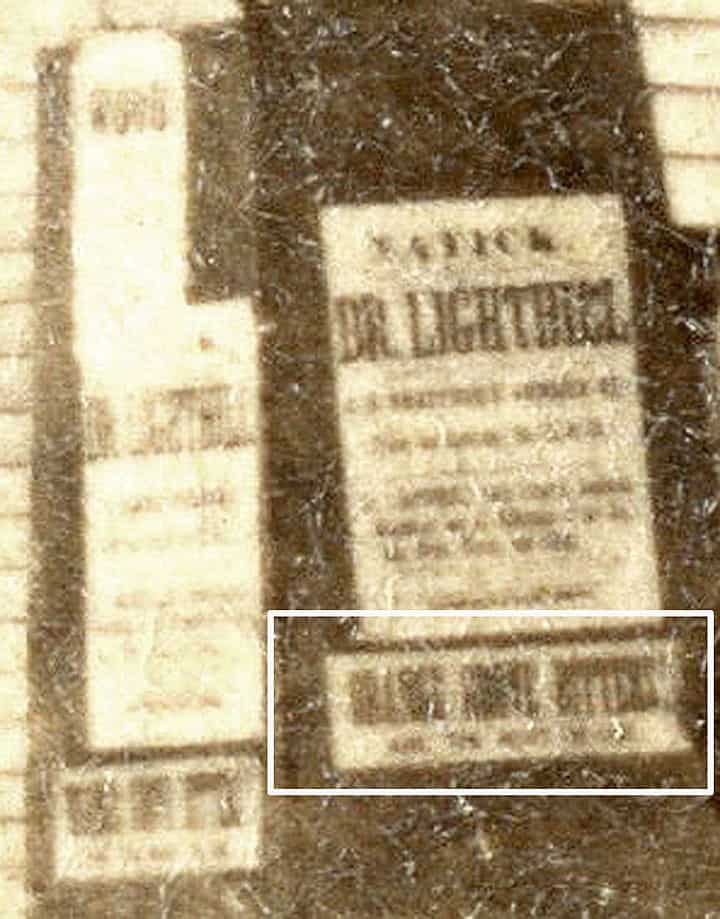 UPDATE: One of the Facebook viewers, Jim Eifler, when reviewing the same images, solved the mystery when he made out "ORANGE GROVE BITTERS" on the sign.  This makes sense as Baker's Orange Grove Bitters is from Boston. So was Dr. Lighthill. One can imagine Baker and Lighthill having an agreement where Lighthill would take a couple crates of Orange Grove Bitters with him on the road and sell at his speaking engagements. Make a few extra bucks commission.
Read: Roped Squares – Baker's Orange Grove Bitters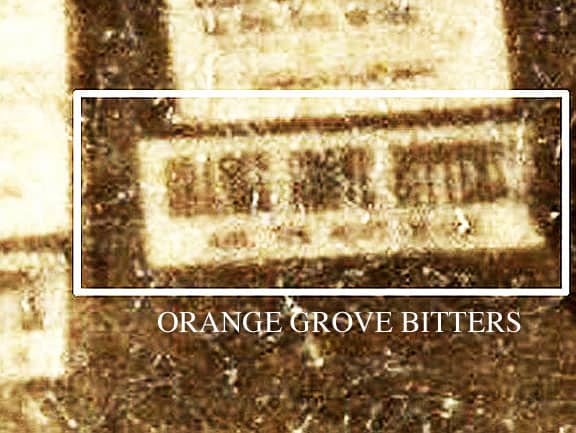 Here is an advertisement below from The Wheeling Intelligencer (Wheeling, West Virginia) on Monday Morning, November 30, 1868. Notice how Dr. Lighthill is promoting his appearance in Wheeling at the McClure House. I suppose at each stop he may have sat a kiosk outside with his placards noting his presence and products. I would have thought that somewhere within the advertisement that the word "bitters" would appear. No luck.