MONTANA TERRITORY
DEER LODGE COUNTY 1867-1879
by Reginald Shoeman
27 November 2013
I have attached a preface to my article on the Deer Lodge Montana Territory gold rush of 1867-1879. No one had accessed the business license receipts that covered the 1865-1893 time frame that are housed at the Montana Historical Society.
I have uncovered business owners names, locations, and dates of operation.
One thousand saloon owners names, hundred of hotels, hundreds of merchants…..in 4 Montana counties. No comparable study of placer camps business history exists… Records exist because Montana Territory mandated a historical society in 1865.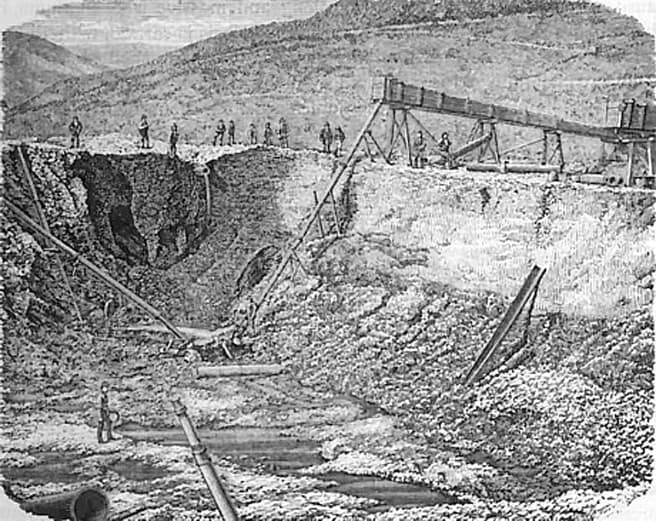 Details of daily life in the mining camps in the western United States is very sketchy. Although most of the more important events such as a big gold strikes or a fire would probably have made it into the area newspapers, a few diaries have survived giving a glimpse of day to day operations of a few businesses.
A handfull of ledgers from gold rush times do exist. Entries show prices paid for bitters, bourbons, and kegs of nails. Often these ledgers are lacking the names of the businesss proprietors. As bottle diggers and artifact hunters, these sources have offered clues as to where to start our hunt. Clues?, sure, but few and far between…. Time to head to the archives!
Business License Bonanza
Housed at the Montana Historical Society in Helena, are license receipts of all of Montana's counties, covering the years 1865-1893. From these records, I have gleaned the operators names, place of business, and dates of operations of nearly one thousand saloons, hundreds of hotels, and hundreds of merchants. The names of operators of obscure stage stops, ferry operators, hurdy gurdy owners, pill peddlers, even the name of the women who hawked "Beer by the Bottle" on the streets of Butte.
Mandated by the Legislature
The Montana Historical Society was mandated by the Territorial Legislature in 1865. This most certainly is the primary reason that the majority of these business receipts did manage to survive the ravages of time.
My research had indicated, and archivists at the Montana Historical Society have confirmed that … no records similar to these exist anywhere in the United States.
Ongoing Project
Originally, I chased these records to just find a "place to dig". While we are still searching for those places, I have generated so much information that a book may be forthcoming. I am currently generating color spread-sheets that represent the business histories of a number of placer mining camps in "Old Deer Lodge County". Some of these will be posted on our site from time to time.
I have business history data for Deer Lodge, Gallatin, Jefferson, and Madison Counties. Lewis and Clark and Choteau Counties licenses will be investigated in 2014. We are always looking to contract to search your historic site for bottles and artifacts.