Puck Magazine Back Cover; Vol. VI No. 141, November 19, 1879
HUMAN EXTERMINATION BITTERS
Quackery – Medical Minstrels Performing for the Benefit of their Former Patients – No Other Dead-Heads Admitted.
25 September 2013
Hi Ferdinand,
I found this print hanging in an antique shop yesterday and it is a pretty neat bottle go-with. It is a centerfold from an 1879 issue of Puck magazine and it deals with medicinal quackery apparently. The duck is holding a "Human Extermination Bitters". Kind of odd and neat at the same time.
Cody Zeleny

Cody: Love this art. I found a print online and added the image to the top of the post as I realize photographing through glass is difficult with the reflections. I also added a little about Puck magazine on the bottom of this post.
So many neat things happening like the Human Extermination Bitters you mention and the well dressed skeletons in the audience. The front of the stage even says "Pathological Entertainment to a Post Mortem Audience"! Also notice that the stage bottles turn into grave stones in the center. So much to look at. Satirical art at its best! Interesting to note that in 1879 it was so open and obvious with all the types of medical quackery. "Death Guaranteed or No Pay!"
HUMAN EXTERMINATION BITTERS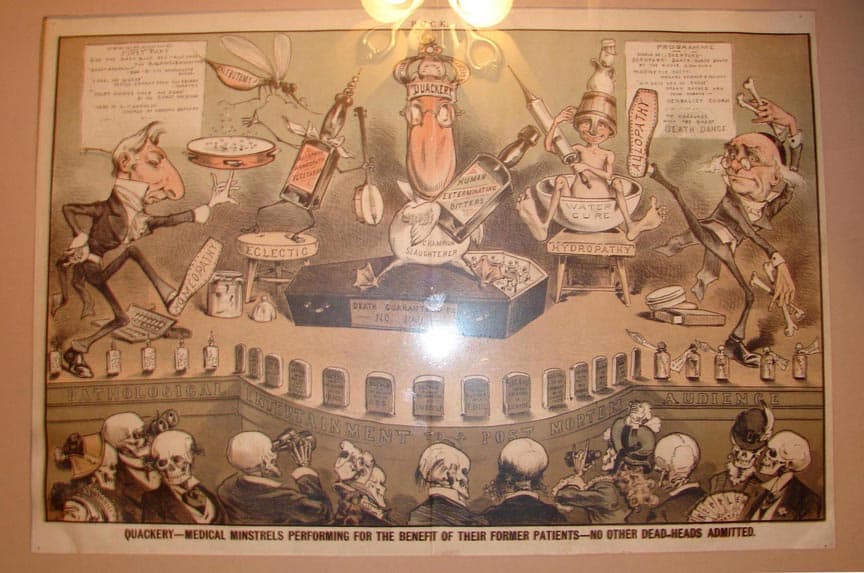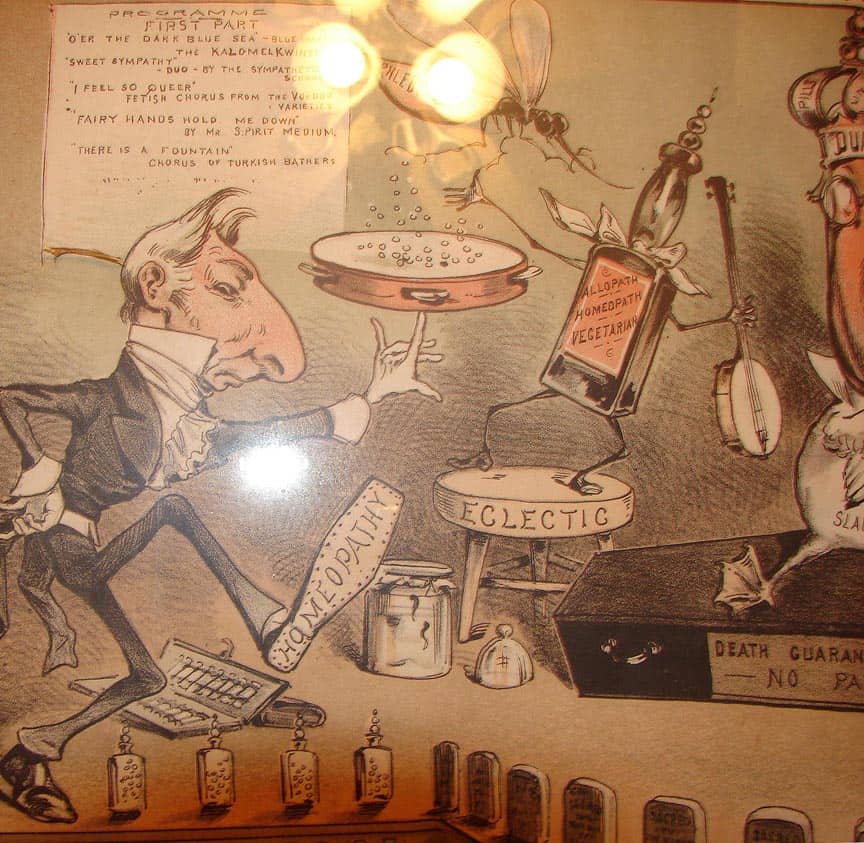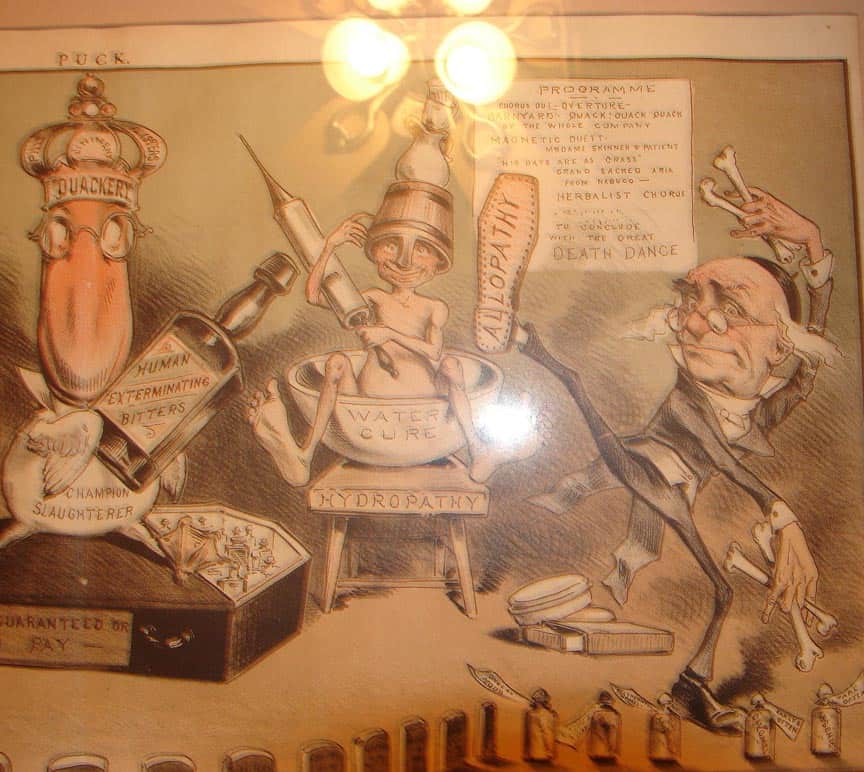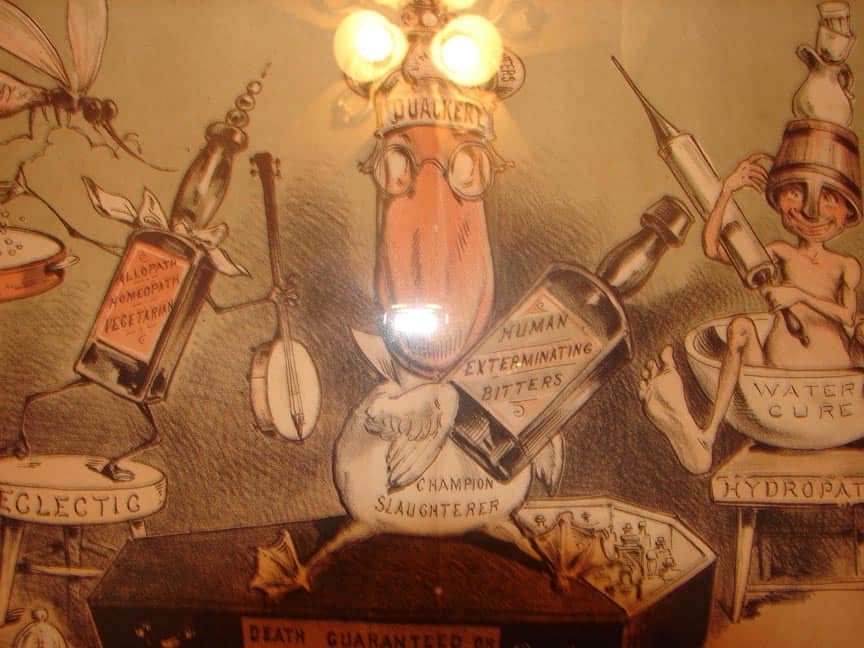 Puck was America's first successful humor magazine of colorful cartoons, caricatures and political satire of the issues of the day. It was published from 1871 until 1918.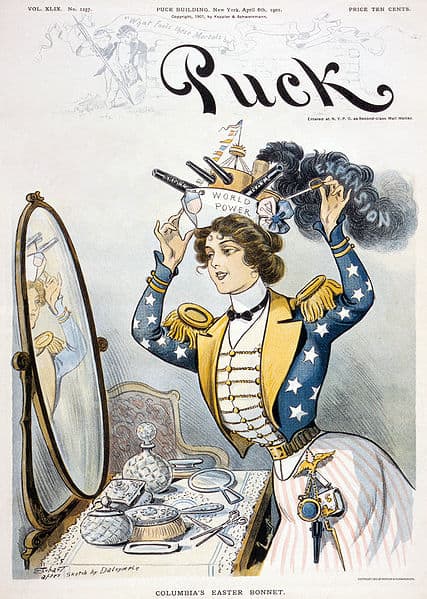 The weekly magazine was founded by Joseph Ferdinand Keppler in St. Louis. It began publishing English and German language editions in March 1871. Five years later, the German edition of Puck moved to New York City, where the first magazine was published on September 27, 1876. The English language edition soon followed on March 14, 1877. [Wikipedia]